I pulled out some of my old photos and tried to play with some AI filters. And the results quite satisfied me.
Maybe this picture. He associates a fairy tale with a goldfish, specifically a scene where a man annoys a fish several times already, and a more and more angry fish emerges from a more and more stormy sea. (And the man either ignores the warning or fears his wife more than the waves).
However, here in the picture there is no man but a girl. Maybe her stepmother sent her to the sea. Maybe she's just curious or fascinated by the elements.
Vytáhl jsem nějaké svoje staré fotky a zkusil jsem si hrát s nějakými AI filtry. A výsledky mě celkem uspokojily.
Třeba tento obrázek. Asociuje mi pohádku o zlaté rybce, konkrétně scénu, kdy mužik rybku otravuje už po několikáté, a víc a víc nasraná rybka se vynořuje z víc a víc rozbouřeného moře. (A mužik buďto varování nedbá, nebo se své ženy bojí víc než vlnobití).
Tady však na obrázku není mužik ale dívka. Možná ji k moři poslala macecha. Možná je jenom zvědavá nebo ji fascinují živly.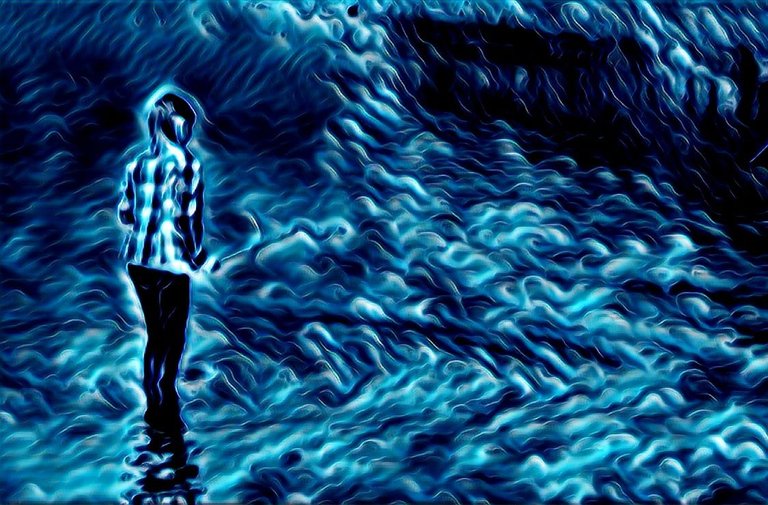 The following photo was used as a template:
Jako předloha byla použitá tato fotka: