A few years ago I bought a gas barbecue. Untill then we had the variety that is heated with coal or charcoal. Of course, a coal barbecue is the real thing and gives meat that special flavor, but it's also a bit of a hassle. It takes too long to heat, you put in too much coal, or not enough coal, it won't burn properly, or it burns too fast and too hot. In other words, it is actually too much trouble to be fun.
So, I bought a gas barbecue. Putting it on is just a matter of opening the gas and push a button. Like with an ordinary stove the amount of gas can be regulated by turning a nob and it just always works.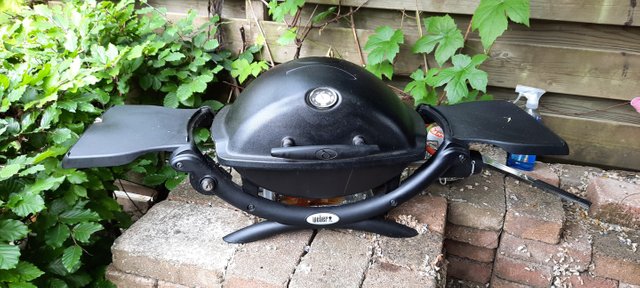 I bought a Weber Q1200. It is small, does not take up a lot of space in the garden, yet is sizeble enough to prepare a decent dinner. It is fueled by disposable butane fuel cartridges. Even though they are small, one cartridge burns at least for 10 hours. As long as you have at least one of them in store, you'll never run out of gas while preparing food.
Since we have the Weber, we eat a lot more often outside in the garden than we did before. It is simple to put on some meat and potatoes, prepare some salad or cook some vegetables, and voila, dinner is served. Outside.
Today I had a little ham of about 700 grams.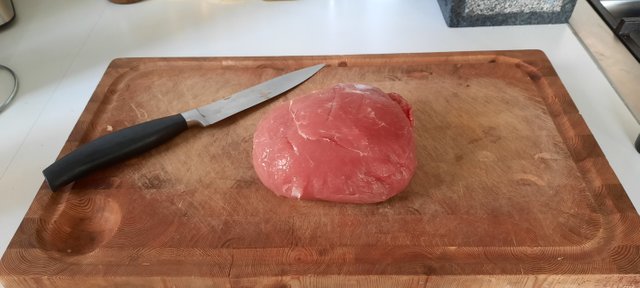 I mixed some (Dijon) mustard, honey and olive oil and rubbed the ham with about half of the mixture.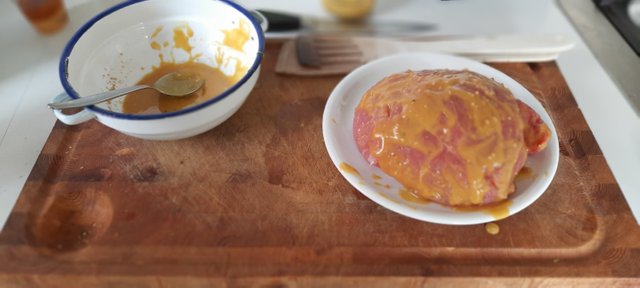 I heated the barbecue till about 150 degrees Celcius and put the ham on the grill.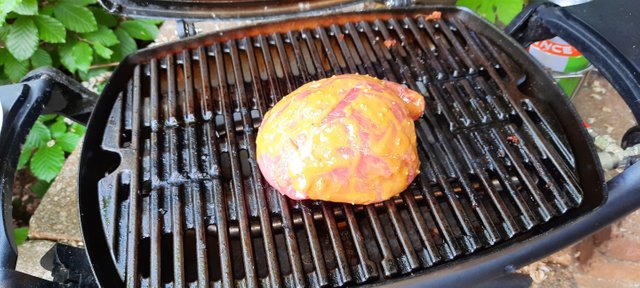 Then let it heat for an hour. After that I rubbed the ham with the second half of the mustard honey mixture, and put the ham back on the barbeque for another hour. By then the inner temperature of the ham should be about 75 degrees Celcius. And it is time to eat it.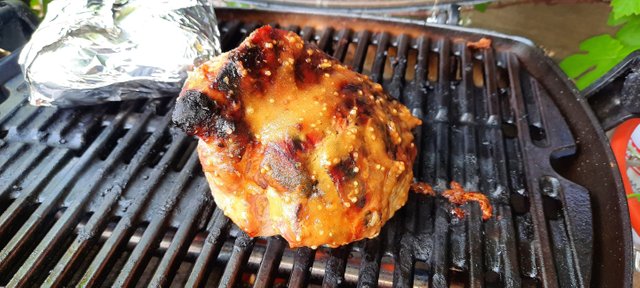 With some potatoes from the barbeque and a salad this is a festive meal for a summer's day in the garden.
Bon apetit!