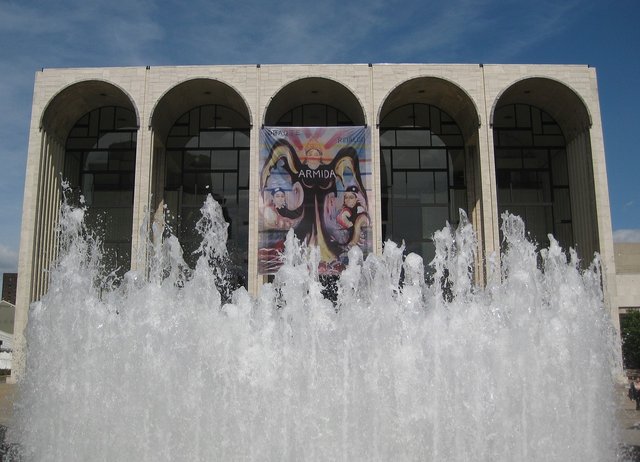 source: needpix.com
Even though I love classical music, I've always shunned away from opera and never really listened to it. Perhaps because some opera's are really long and take an entire evening to listen to just once. Or because, well, let's be honest, it takes a certain amount of getting-used-to to listen to loud high singing women voices. I did listen to the occasional aria, but never to complete opera's.
A few years ago my wife and I started to visit opera performances in the local theatre. Perhaps one a year on average. In this way we got to know Verdi's "Aïda" and "Nabucco", Puccini's "Tosca" and even Wagner's "Tristan und Isolde". And it turns out I actually love and enjoy an opera performance.
The beauty of music is you can have several voices singing at once and it is still beautiful music. Try that in a play. More than two people talking at the same time is already an ununderstandable chaos. But in music you can let several characters in the story sing their lines at the same time. And that can create a fantastic emotional effect. Imagine one voice sad, one voice angry and one voice afraid. And the accompanying music can switch role from either underining one of those emotions or perhaps in a way comment on the emotion or action taking place. When I'm immersed in this kind of music and feel the sadness, the anger and the fright at the same time, it is a fantastic experience.
It is like my own feelings short cut for a while and I'm swept away by everything that is happening in the music and on the stage. Needless to say I need to bring along tissues when we go to the theatre for an opera.
Still, I've only seen 4 or 5 opera's. So, what do I know about opera?
Since the beginning of the COVID-lockdown the Metropolitan Opera in New York has a great initiative: every day they stream a recording of one of the performances in their long and rich history. Every day another opera to watch, listen to and enjoy. Since the third week of March I've listened to Verdi "La Traviate", "Aïda", "Il Trovatore", "Flastaff", "Don Carlos", "Macbeth", "Rigoletto" and "Ernani". To Wagner's "Tristan und Isolde", "Parsifal", "THe Meistersinger of Neurberg", the complete "Ring des Nibelungen" (all four opera's) and "Parsifal". To Rossini's "Il Barbiere di Sevilla", "La Cenerentole"and "Le Compte d'Ory". To Puccini's "La Rondine", "Madame Butterfly" and "Tosca". To Donizetti's "Anna Bolena", "Maria Stuarda", "Roberto Devereux", "Don Pasquale" and "Lucia di Lammermoor". To Mozart's "Cosí fan tutte", "Le Nozze fi Figaro" and "Idomeneo". To Straus' "Elektra", "Der Rosenkavalier", "Capriccio". And the list goes on and on.
And because of a short vacation I missed two I would have very much liked to see/hear: Mozart's "Don Giovanni" and Puccini's "Turandot".
And I've learned a lot about opera in general, about the composer's, about the individual opera's and about the performance tradition in the Metropolitan Opera. I've seen director James Levine grow old and have more and more difficulty to walk and stand, till the point that he directs from a wheelchair. I've seen Anna Netrebko star in so many dramatic roles and even shine in a comic role in "Don Pasquale".
I feel that in the past three months I made up for largely ignoring the beauty of opera in my life till now. And it is not over yet. This week I look forward to Gluck's "Orfeo ed Euredice", Verdi's "Otello" and Massenet's "Thaïs". The play list of next week is not yet published but I'm already eagerly anticipating the treasures that are to unfold next week.
If you'd like to immerse yourself in the wonderful world of opera as well, pay a visit to the website of the Metropolitan Opera: https://www.metopera.org/. The streams are available right from the mainpage.