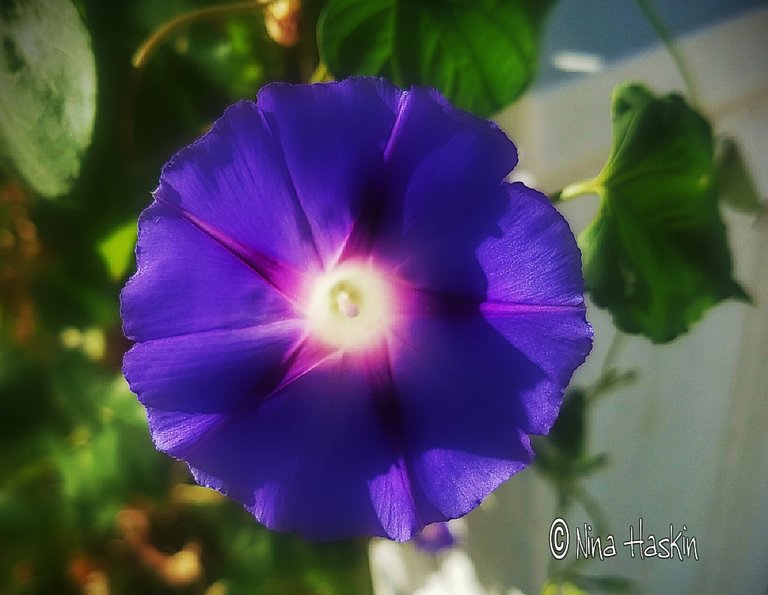 I hope everyone had an enjoyable Sunday.
Did anyone get to do anything fun?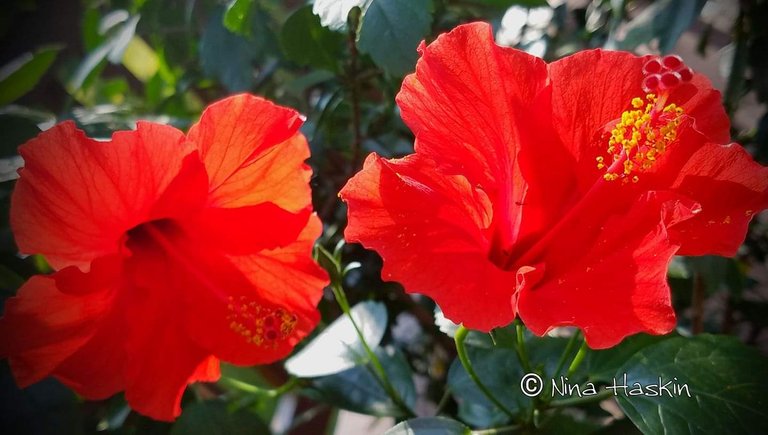 We hung around the homefront Sunday after some intense thunderstorms rolled through overnight that dumped a ridiculous six inches of rain on us. Needless to say, the ground is saturated and there's mud everywhere. We still have to get decorative rock and grown grass to fill in barren areas after the infamous deck project.
And that is the last thing we need as we continue housebreaking our Siberian husky, Nymeria. She is not a fan of going "number two" outside during electric storms. Neither am I!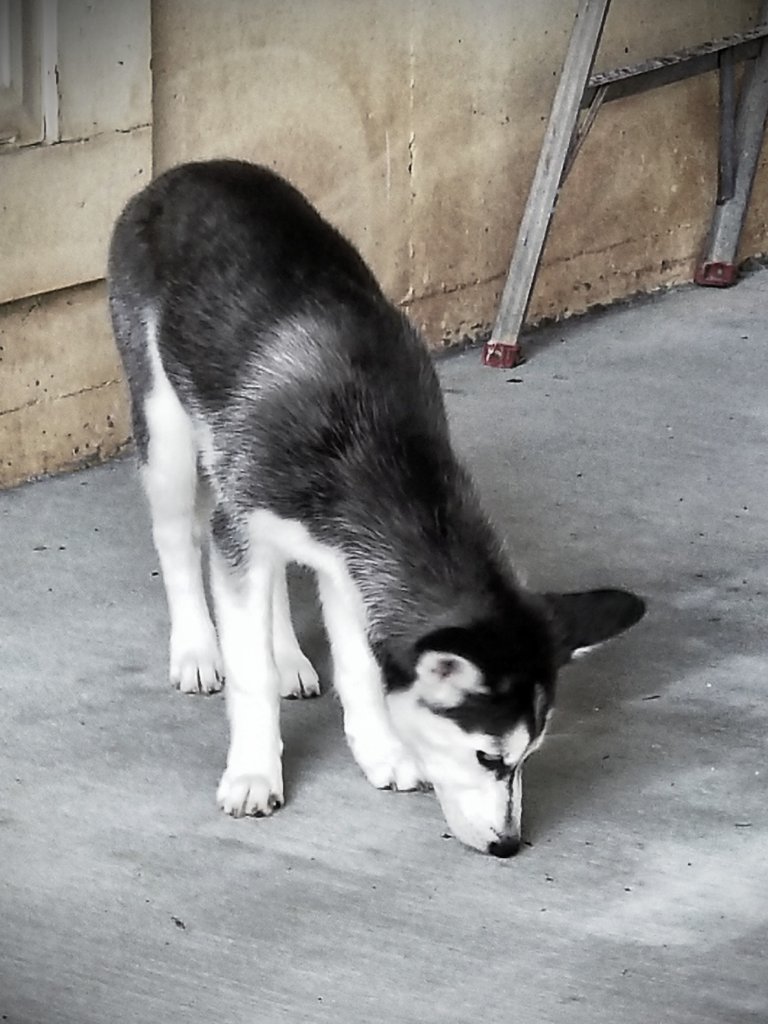 Nymeria prefers having free reign of the yard, being off the leash and able to run around eating plants, mulch, twigs, cicadas, bugs, and whatever else she finds to chomp on while we chase her around and try to remove the items from her mouth -- the same mouth that contain those needle sharp, pointy, skin piercingly painful baby teeth of hers!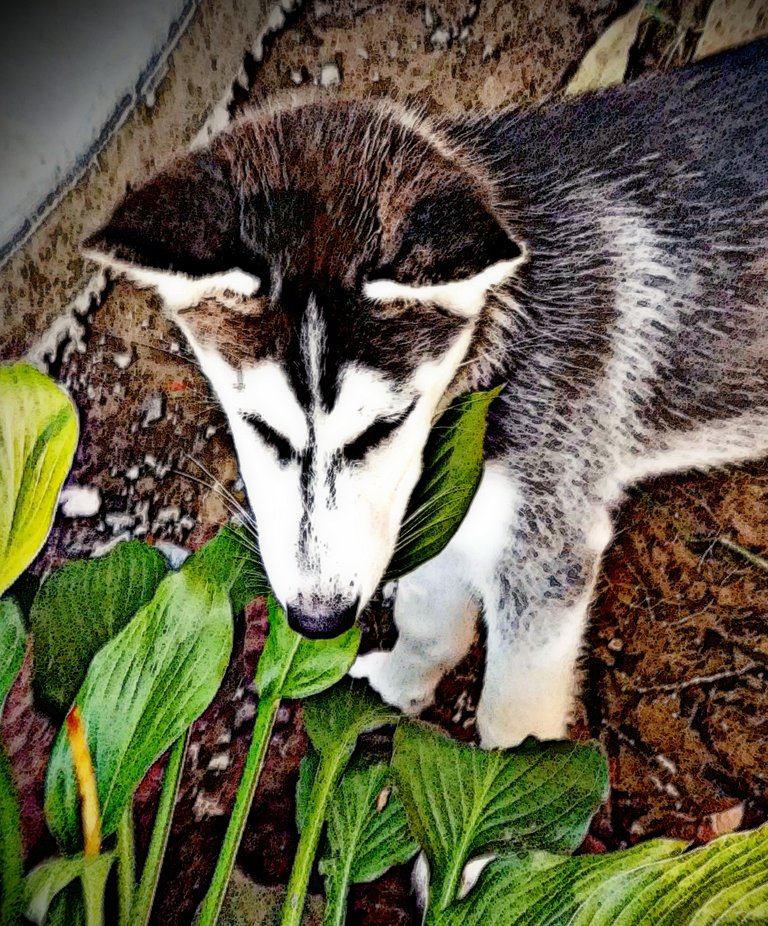 Here she is chewing on my hostas.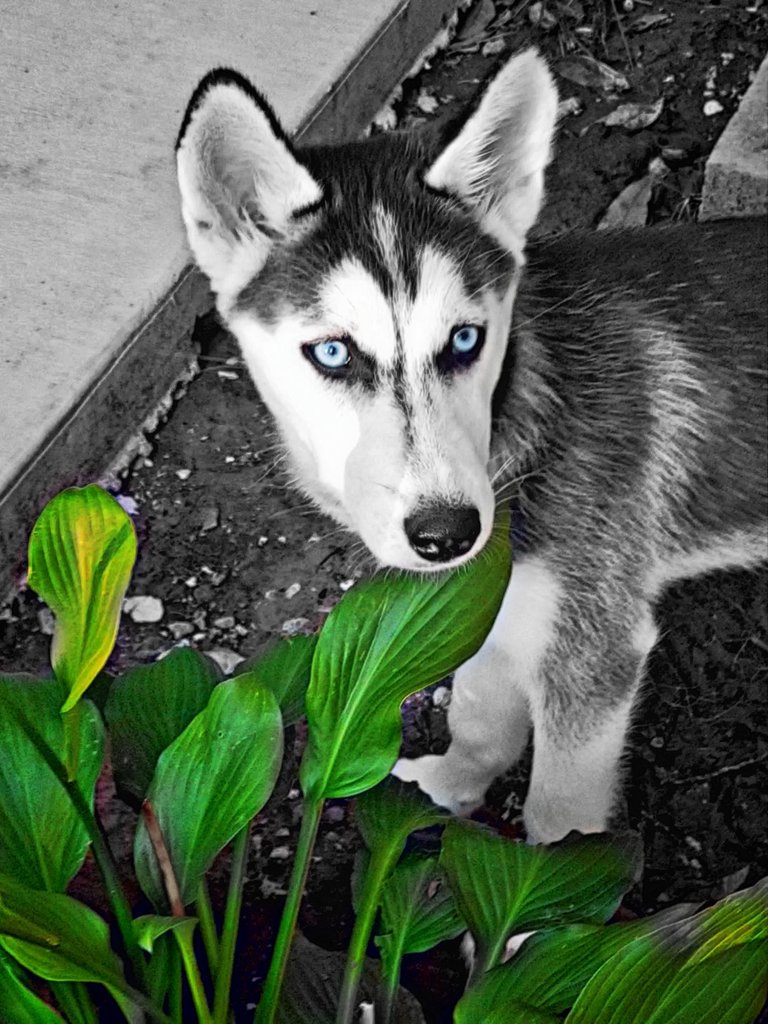 Looking up towards them, she appears to be trying to figure out a way to reach the long leaves dangling from the ferns in the hanging baskets underneath the deck!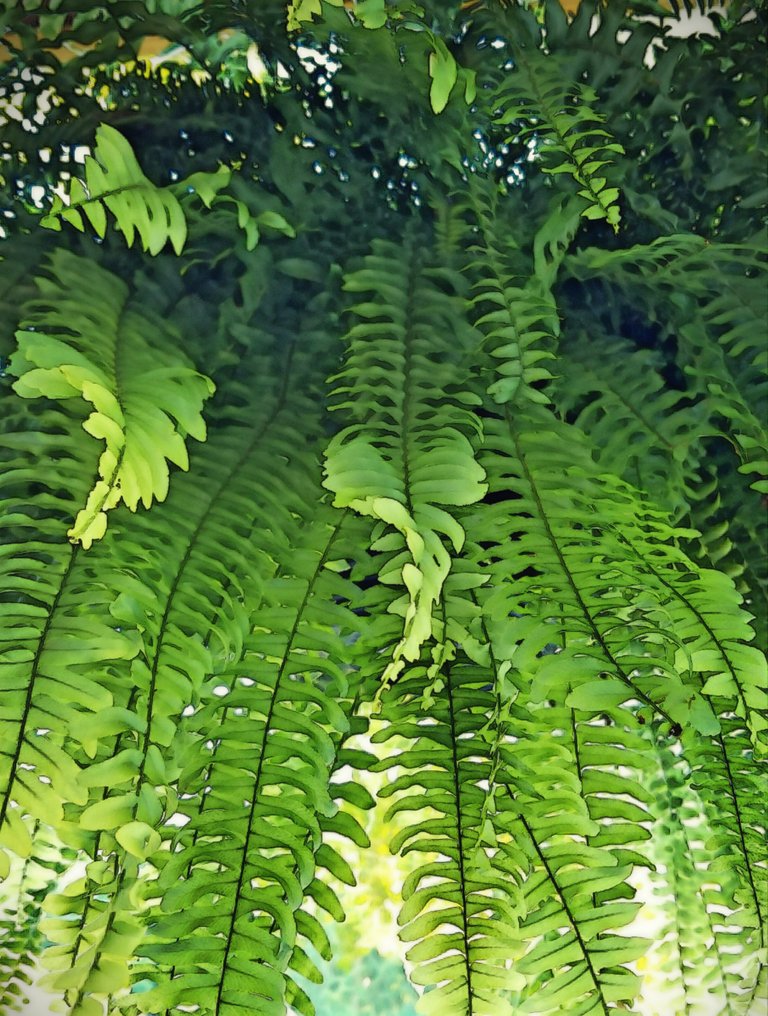 Welcome to a new week!
We are winding down the last days our son is at home before he returns to college. And although nobody is feeling confident there will be a full semester completed on campus with the Coronavirus numbers on the rise in our state, we are being optimistic for his sake to give it a shot!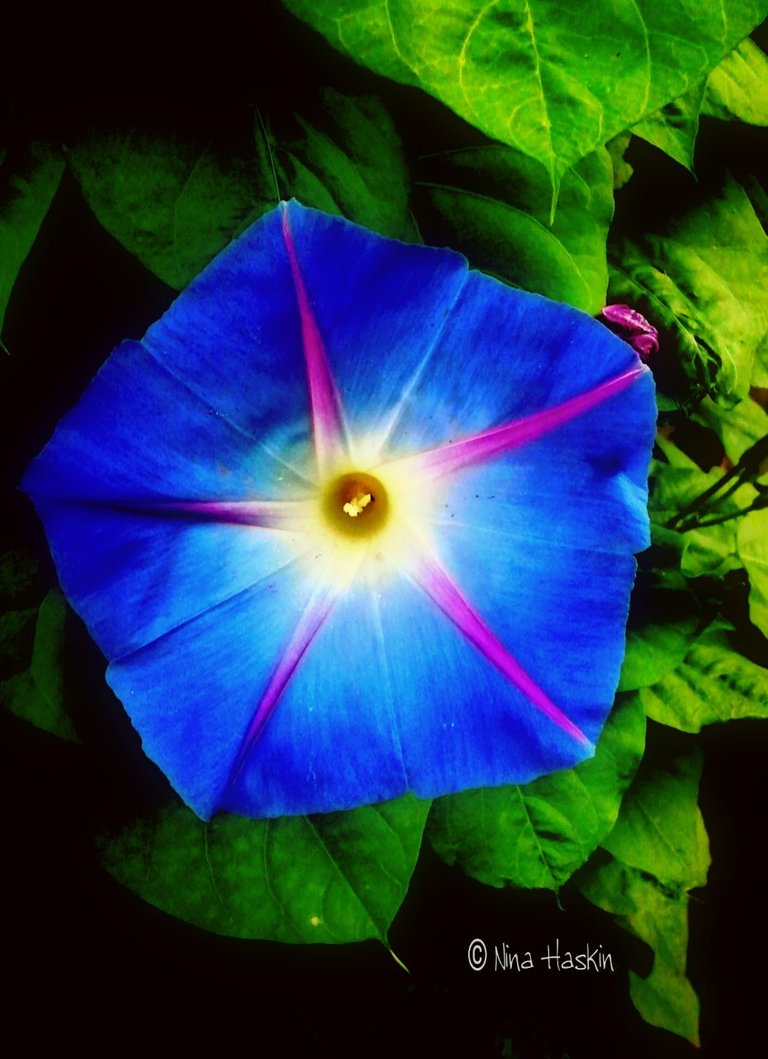 You know that person you have been meaning to call?
Do it.
Today.

Please stay safe and keep healthy while following social distancing and local mandates pertaining to the Coronavirus pandemic.
We all are in this together!
This is my entry for #SublimeSunday hosted by our truly awesome Hive witness @c0ff33a☕
Also posting for #BeautifulSunday sponsored by the amazing @ace108

Learn more here

These original content images were taken with my Samsung Galaxy Note8 smartphone.

© 2020 Nina Haskin. All rights reserved




Thank you for taking time to stop by and visit my blog. I truly appreciate everyone's continued support! Stay safe & keep healthy, friends!




Proud member of

---