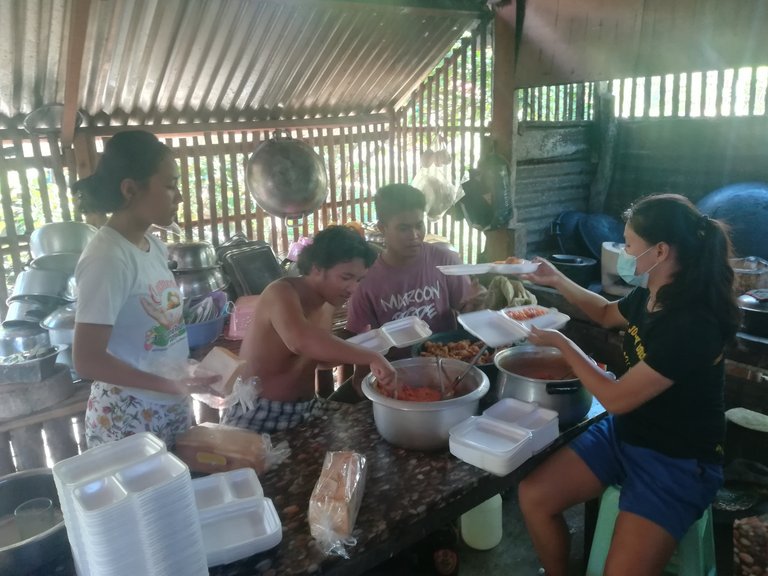 It's not about the "much" but how you can give. A small amount could make someone happy. What matters the most is you will do it because your heart wants to? Especially Christmas, it's about love and giving. Let that smile of children colour our day. We can do that by letting them feel how merry their Christmas is.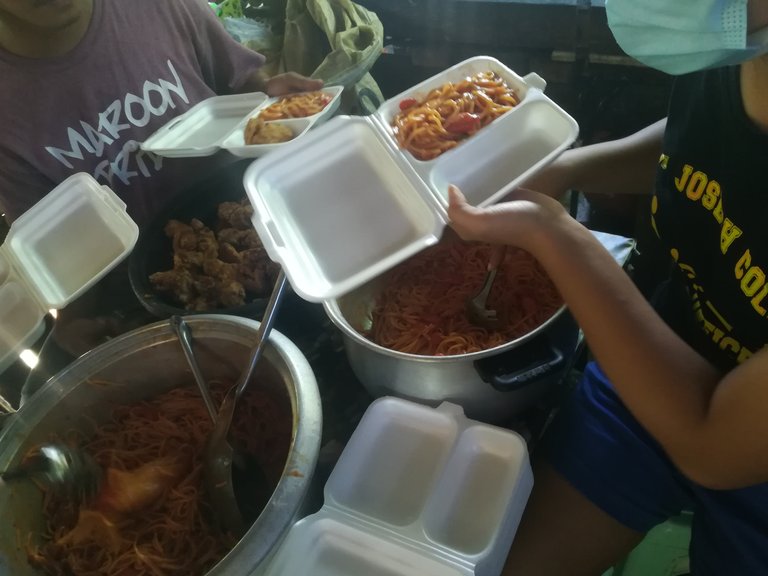 It happened yesterday before the new year came. The Sk Chairman with the group of youth cooperated to make this even happen. I was there of course because I became part of them now. Usually, the youth and the SK Chairman will do solicitation of the houses they think could give. But because of a lot of activities, we couldn't do it. You know the feeding program is becoming part of the Christmas of the children. They always waited for it every year and we were thinking of making it happen of course.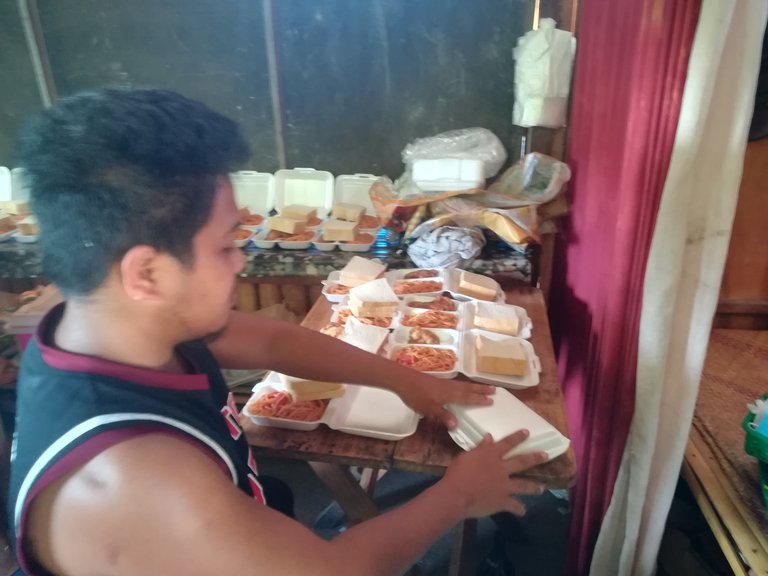 We wanted to make it happen but we just don't know where to have that money to use in buying food. Then that night before feeding the SK Chairman told us to be in the place. He asked our help to prepare the food in feeding. We asked if he did solicitation but he just said it's his own money to use. He donated five thousand pesos or 100 USD. Because of it, we had money to buy food.
The day came and we started at 7 in the morning. We cooked fried chicken and spaghetti. After cooking, we placed the food in styrofoam. We used to let the children come to a basketball court and bring a plate and fork. You know the covid thing, it's not allowed to let the people group each other. We should maintain the health protocol so the children will not be exposed outside. To do that we delivered the food in every child's house. That's the reason we used styrofoam by giving the food.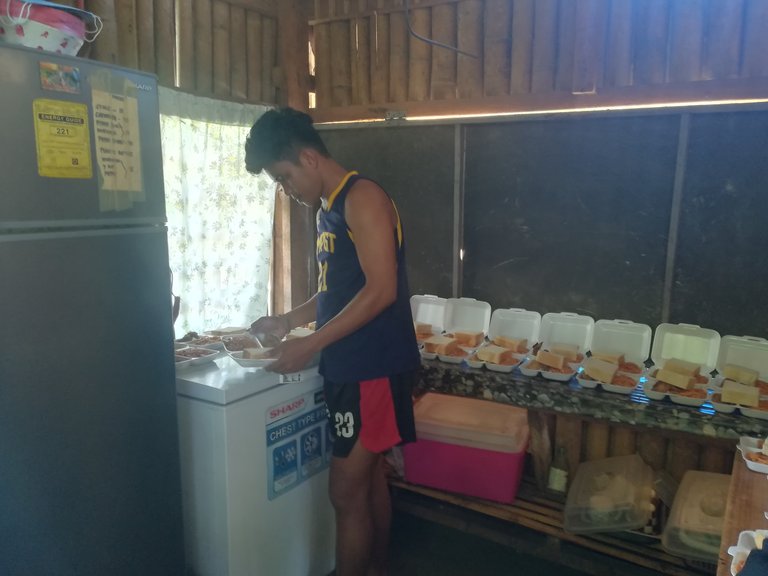 We were finished at lunchtime. We thought that the children were eating at that moment. That's why we waited at 3 in the afternoon to give that food. We thought to have that food as their snacks. The images that we gave food to be followed. I didn't have the images because my friends have it. We did the feeding successfully if you may ask.
It was successful but sad to say not all children received the food. We didn't have that much amount of food because of our budget. We hope that next time we will have more food to share.
Thank you for reading
images are mine
Huawei p8
d' dreamboy,
@mrnightmare89