Claves para transformar tu diálogo interno (Parte II)
-English version below-
Hace unos días publiqué la primera parte de esta serie que titulé "Claves para transformar tu diálogo interno", al final de este artículo te comparto los enlaces de los post anteriores.
Hoy voy a compartirles un par de claves que nos pueden ayudar en este objetivo de transformar nuestros diálogos internos negativos por otros que nos permitan estar en armonía y tener un foco más positivo ante la vida.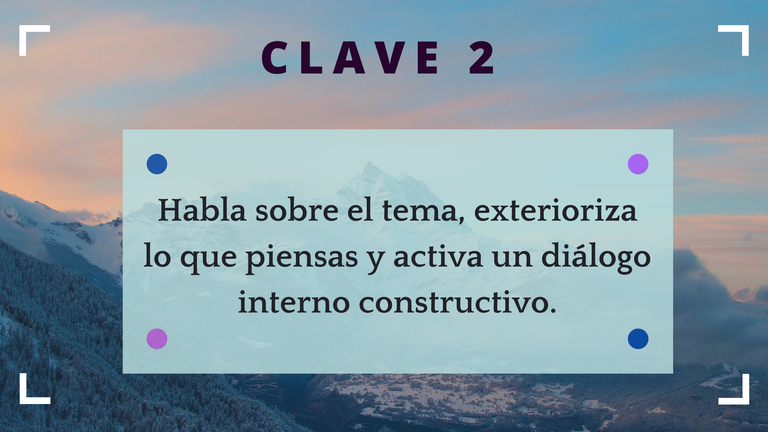 Se creativo, cambia el foco de tus pensamientos.
No emprendas una guerra contra tus pensamientos, recuerda que lo que resiste, persiste, entonces más bien procura vaciar tu mente haciendo ejercicios progresivos, como si hicieras una especie de entrenamiento mental.
Un excelente ejercicio es escribir esos pensamientos, aprovecha de vaciar todo ese contenido aquí en #Hive!!! Puedes destacar:
¿Cuáles son los pensamientos que se repiten más?,
¿Qué cosas a lo largo del día se vienen a tu mente sin tú saber por qué?
O como reaccionas cuando alguien te dice algo o vives alguna situación que te genera malestar: ¿Qué es lo primero que piensas o sientes al respecto?
Luego escribe los pensamientos positivos por los que quieres reemplazarlos. Las autoafirmaciones son una manera de regular y mejorar las emociones negativas, nos ayudan a crear escenarios positivos, a fortalecer nuestra autoestima, a motivarnos para enfrentar alguna situación y mucho más.
Para construir tus afirmaciones debes hacerlo pensando en que sean de utilidad para ti, para sentirte mejor, y partiendo de la realidad, no de la fantasía, debe ser creíble para ti y generarte tranquilidad no mayor ansiedad.
Una vez tengas tus frases, solo debes entrenar a tu cerebro para activar estas afirmaciones cada vez que estés conectado con el diálogo interno negativo.
Por ejemplo, si en tu diálogo negativo te dices a ti mismo "no soy bueno para dibujar" prueba con una frase que te aliente a reconocer el talento que tienes para otras cosas o valorar el esfuerzo que haces por esa en la que sientes no tienes el mejor desempeño, como: "soy muy bueno escribiendo", o "disfruto cada momento que dedico a mejorar mi habilidad para dibujar".
Este tipo de frases debes realizarla cada vez que se asome ese pensamiento que quieres sustituir, y también buscar un espacio durante el día donde puedas conectarte con esas afirmaciones para potenciarlas.
Si quieres notar los resultados más rápido, práctica unas tres veces al día diciendo unas 30 veces las afirmaciones. La repetición constante crea la convicción, si la unes con el sentimiento de haber conseguido eso que afirmas en tiempo presente, desde la emoción sentida, potenciarás al máximo estas palabras de poder.
---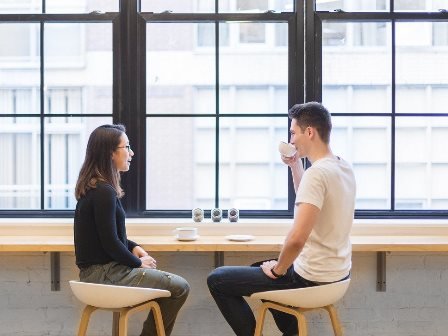 Fuente: Pixabay
Conversar con alguien puede ayudarte a liberarte de esos pensamientos.
Llamar a un amigo siempre es una buena opción para exteriorizar esos diálogos y buscar la forma de darle la vuelta a ese pensamiento que te atormenta, explorar otras formas de ver la misma situación y cambiar la percepción que tienes de ese asunto te puede ayudar a desprenderte de esa visión que tienes y sustituirla por otra que te de paz o te guíe en otra dirección para estar en bienestar.
Lo ideal es que puedas sacar afuera ese diálogo molesto, de la forma que quieras o se te haga más cómodo. Puedes gritarlo a los 4 vientos, confesárselo a un sacerdote, escribir poemas al respecto, hacer una pintura, cualquier forma de expresión es válida siempre que te ayude a manifestar al exterior en una forma de liberación.
Luego de que sientas que logras tener ese espacio vacío debes llenarlo por nuevos pensamientos o diálogos positivos.
Además del ejercicio de las afirmaciones puedes emplear visualizaciones, proyectando como se vería esa situación que quieres cambiar de forma positiva.
---
Antes de despedirme quiero regalarte otra clave que aplico para exteriorizar esos pensamientos:
La Oración.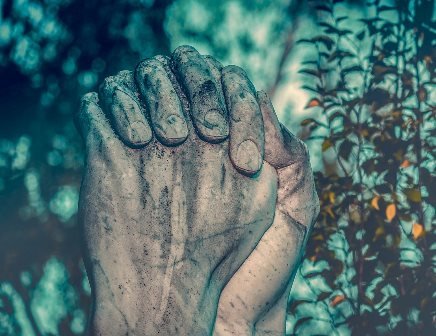 Fuente: Pixabay
A veces creemos que la oración es una herramienta exclusiva de todos los practicantes de alguna religión, para mí no es necesariamente así. Orar es tener una conversación con algo superior en lo que crees, no importa el nombre que le des (Dios, Shiva, Universo, Ángeles, Brahma, Buda, etc.), es confiar que ese algo superior puede ayudarte a resolver esa situación que te molesta.
Si te sientes cómodo orando, simplemente cierra tus ojos, evoca ese diálogo interno que te molesta y entrégaselo con el mayor desprendimiento a esa Divinidad en la que crees, pidiéndole que te ayude a tener otra visión del mismo, que lo transforme en luz y en una percepción positiva que te permita sanar todos los efectos que causó ese diálogo negativo.
Hazlo con Fe, cree en ti mismo y deja que tu corazón te guíe.


Keys to transforming your internal dialogue (Part II)
A few days ago I published the first part of this series entitled "Keys to transform your internal dialogue", at the end of this article I share with you the links of the previous posts.
Today I am going to share with you a couple of keys that can help us in this objective of transforming our negative internal dialogues for others that will allow us to be in harmony and have a more positive focus on life.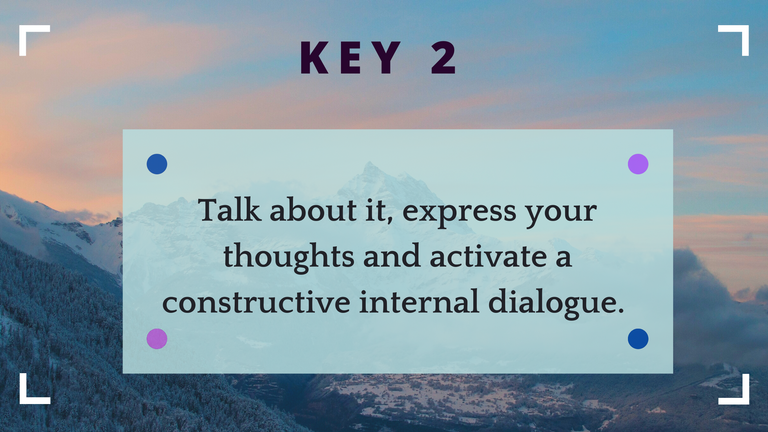 Be creative, change the focus of your thoughts
Do not wage a war against your thoughts; remember that what resists, persists; then rather try to empty your mind by doing progressive exercises, as if you were doing a kind of mental training.
An excellent exercise is to write down those thoughts; take advantage of emptying all this content here in #Hive! You can stand out:
Which are the thoughts that are repeated the most?
What things throughout the day come to your mind without you knowing why?
Or how you react when someone tells you something or you experience a situation that makes you feel uneasy: What is the first thing you think or feel about it?
Then write down the positive thoughts you want to replace them with. Self-affirmations are a way to regulate and improve negative emotions, they help us create positive scenarios, strengthen our self-esteem, motivate us to face a situation and much more.
To build your affirmations you must do it thinking that they are useful for you, to feel better, and starting from reality, not fantasy, it must be credible for you and generate tranquility not more anxiety.
Once you have your affirmations, you should only train your brain to activate these affirmations every time you are connected to the negative internal dialogue.
For example, if in your negative dialogue you say to yourself "I am not good at drawing" try a phrase that encourages you to recognize the talent you have for other things or value the effort you make for the one you feel you are not performing at your best, such as: "I am very good at writing", or "I enjoy every moment I devote to improving my ability to draw".
You should make this kind of statement every time you come up with that thought you want to substitute, and also look for a space during the day where you can connect with those statements to empower them.
If you want to notice the results faster, practice about three times a day saying the affirmations about 30 times. Constant repetition creates conviction, if you unite it with the feeling of having achieved that which you affirm in the present tense, from the emotion felt, you will strengthen these words of power to the maximum.
---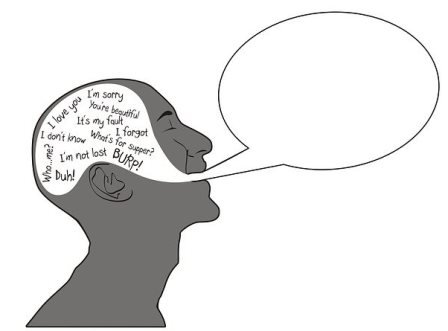 Source: Pixabay
Talking to someone can help you free yourself from those thoughts.
Calling a friend is always a good option to exteriorize those dialogues and look for ways to turn around that thought that torments you, explore other ways to see the same situation and change the perception you have of that issue can help you detach from that vision you have and replace it with another that gives you peace or guides you in another direction to be in good health.
Ideally, you can bring out that uncomfortable dialogue in whatever way you want or are comfortable with. You can shout it out to the four winds, confess it to a priest, write poems about it, make a painting, any form of expression is valid as long as it helps you manifest yourself to the outside world in a form of liberation.
After you feel you have that empty space you must fill it with new thoughts or positive dialogues.
In addition to the exercise of the affirmations you can use visualizations, projecting how that situation that you want to change would look in a positive way.
---
Before I say goodbye I want to give you another key that I apply to exteriorize those thoughts:
The Prayer.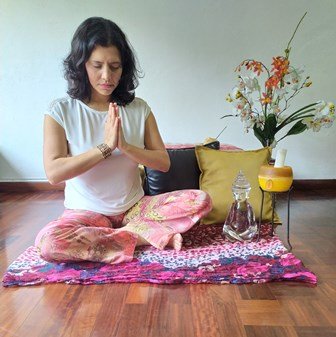 Sometimes we think that prayer is an exclusive tool of all the practitioners of some religion, for me it is not necessarily so.
To pray is to have a conversation with something superior in what you believe in, no matter what name you give it (God, Shiva, Universe, Angels, Brahma, Buddha, etc.), it is to trust that that something superior can help you solve that situation that is bothering you.
If you feel comfortable praying, simply close your eyes, evoke that internal dialogue that bothers you and give it with the greatest detachment to that Divinity you believe in, asking Him to help you have another vision of it, to transform it into light and into a positive perception that allows you to heal all the effects that caused that negative dialogue.
Do it with Faith, believe in yourself and let your heart guide you.

Translated with www.DeepL.com/Translator (free version)


Post anteriores: / Previous posts:

Banners diseñados en Canva / Banners designed in Canva