En uno de mis viajes a Ciudad de Mexico tuve la oportunidad visitar el Castillo de Chapultepec junto a mi hija, en este paseo me estaba reencontrando con mi hija después de un año sin verla y quiero compartirles mi experiencia reviviéndola a través de estas imágenes.
**
Pero antes una pequeña reseña sobre el Castillo
---
Hoy convertido en el Museo Nacional de Historia de la Ciudad de México, el Castillo de Chapultepec fue construido como casa de verano para el Virrey Bernardo de Gálvez y Madrid en la época de la conquista y es el único Castillo Real en América.
Ha sufrido muchas ampliaciones y remodelaciones, ha servido como almacén, academia militar y como casa de residencia de emperadores y de presidentes.
---
In one of my trips to Mexico City I had the opportunity to visit "El Castillo de Chapultepec" with my daughter, in this trip I was meeting my daughter again after a year without seeing her and I want to share my experience reliving her through these images.

But first a little review about "El Castillo de Chapultepec"

Today converted into the National Museum of History of Mexico City, Chapultepec Castle was built as a summer home for the Viceroy Bernardo de Gálvez y Madrid at the time of the conquest and is the only Royal Castle in America.
It has undergone many extensions and renovations, has served as a warehouse, military academy and as a residence for emperors and presidents.
---
Monumento a los Niños Heroes
**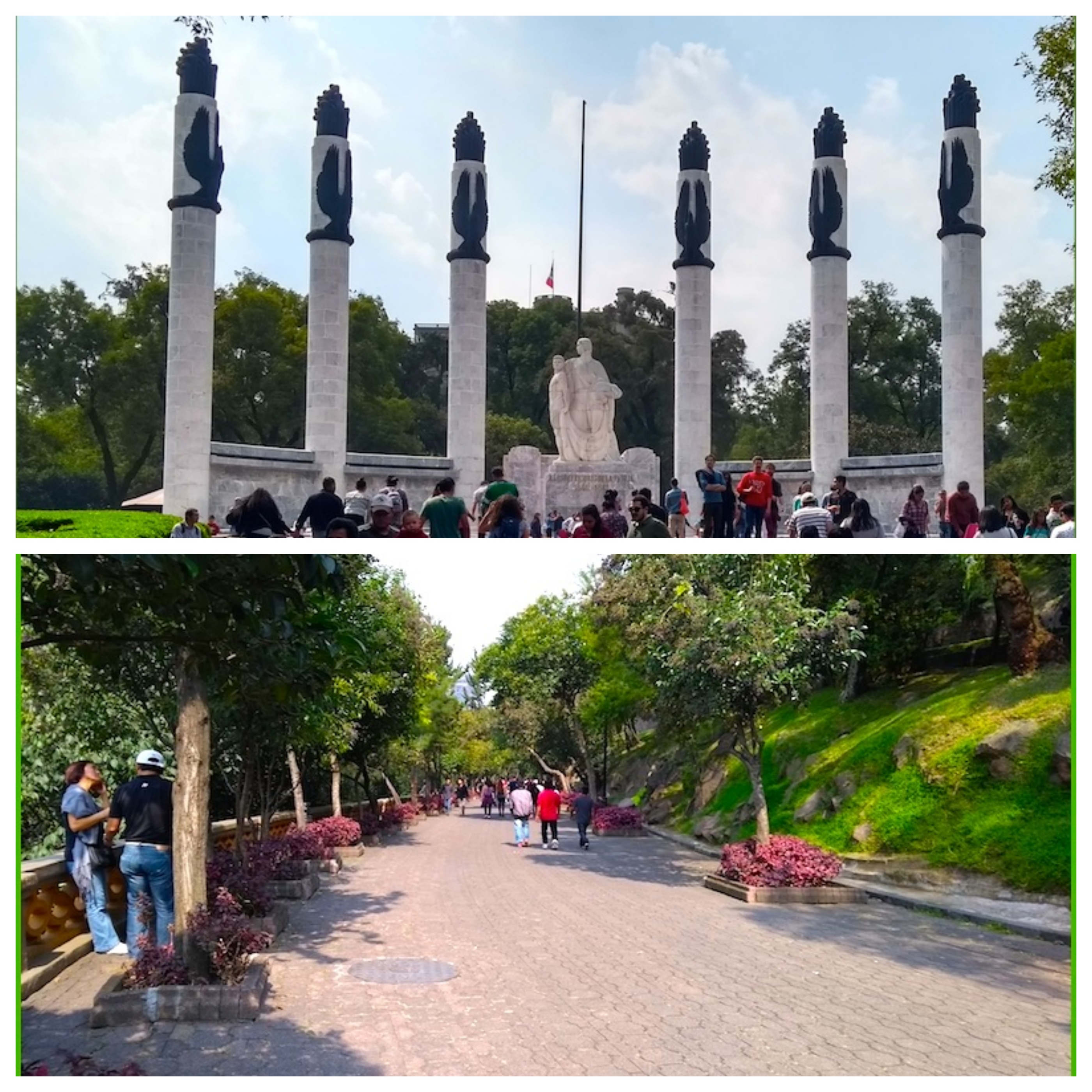 **
Para llegar al castillo tienes que entrar al bosque Chapultepec y recorrer un camino rodeado de naturaleza, lo primero que encuentras es un Monumento formado por un semicírculo de seis columnas blancas, y una figura en el centro sobre un pedestal con los nombres de los 6 cadetes muertos en la guerra de 1847.
En septiembre de 1847, el Castillo que para ese entonces era una academia militar, fue bombardeado por el ejercito estadounidense en la guerra mexicano-estadounidense, donde murieron 6 jóvenes cadetes que no quisieron acatar la orden de abandonar el castillo y decidieron defenderlo de la invasión norteamericana. Estos jóvenes después pasarían a la historia como "Los Niños Heroes". Y Estados Unidos se quedaría con los territorios de California y Nuevo Mexico, pero eso es otra historia.
**
Antes de llegar al Castillo, este pequeño amiguito nos recibió, al parecer siempre espera que los visitantes le traigan algo para merendar.😍
---
To get to the castle you have to enter the Chapultepec forest and walk along a path surrounded by nature. The first thing you find is a monument formed by a semicircle of six white columns, and a figure in the center on a pedestal with the names of the six cadets who died in the war of 1847.
In September 1847, the Castle, which was then a military academy, was bombed by the U.S. army in the Mexican-American war, where 6 young cadets died who did not want to obey the order to leave the castle and decided to defend it from the U.S. invasion. These young men would later go down in history as "Los Niños Heroes". And the U.S. would get the territories of California and New Mexico, but that's another story.
Before arriving at the Castle, this little friend welcomed us, apparently he always expects visitors to bring him something to eat
**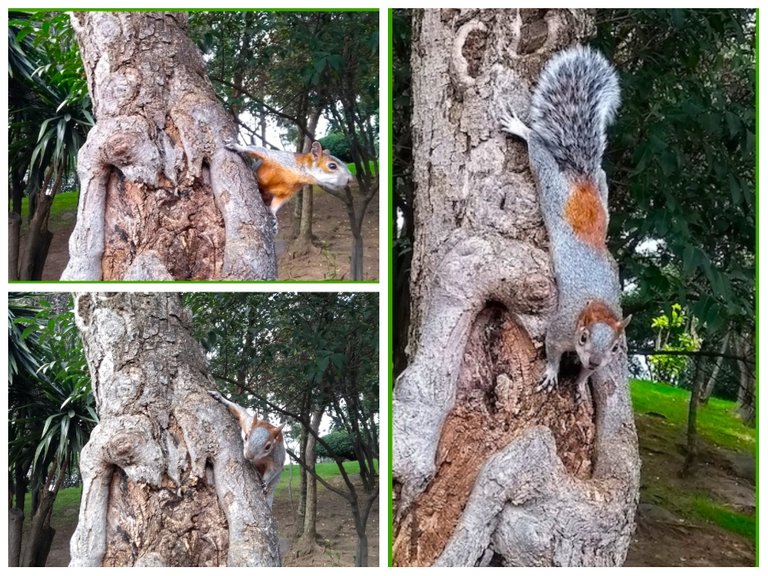 **
En su fachada principal se aprecia un gran balcón, con numerosas puertas y ventanas y en la parte superior central un reloj.
---
On its main entrance there is a large balcony, with numerous doors and windows and a clock in the upper central part.
**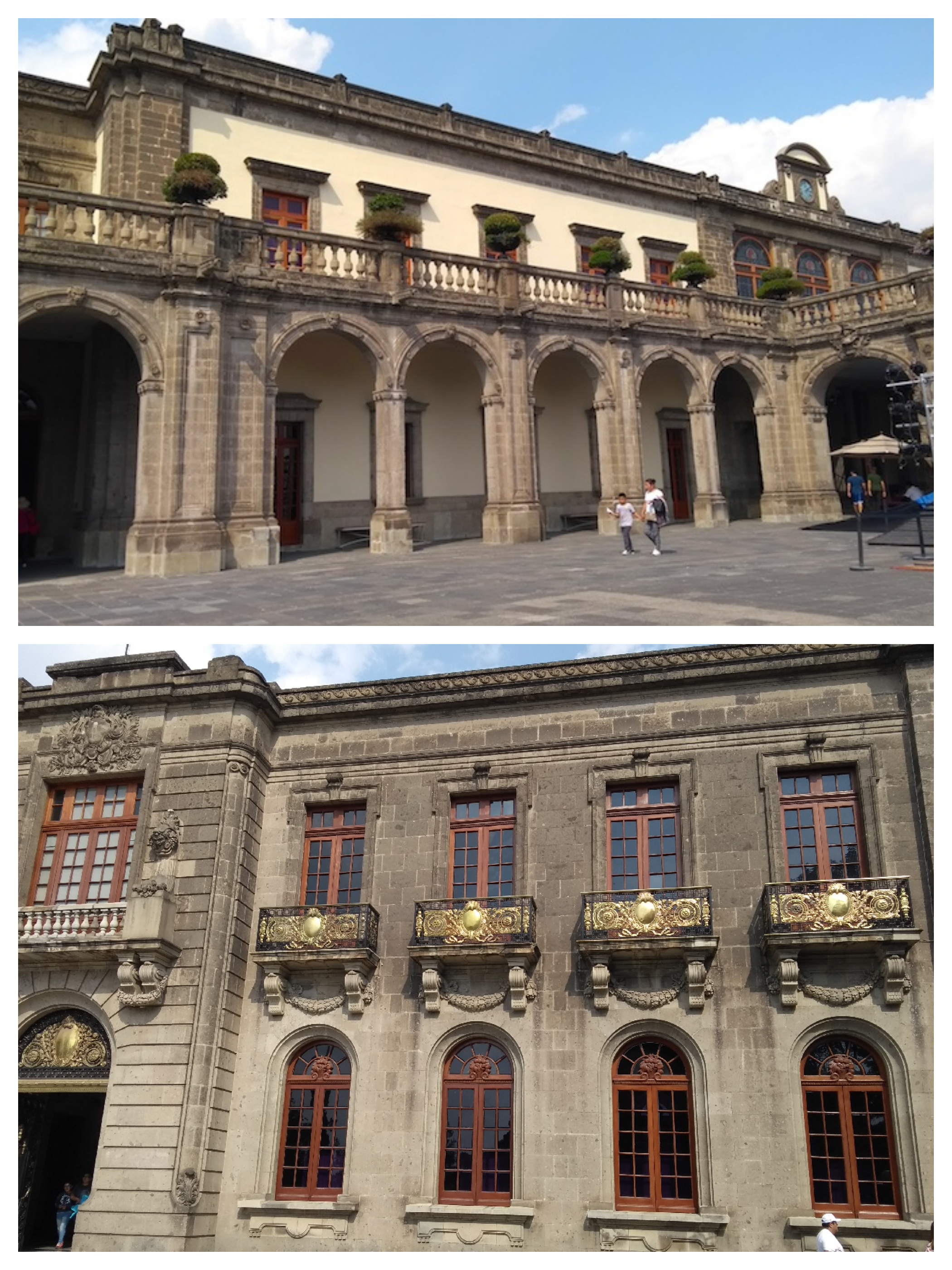 ---
Una vista de sus jardines
**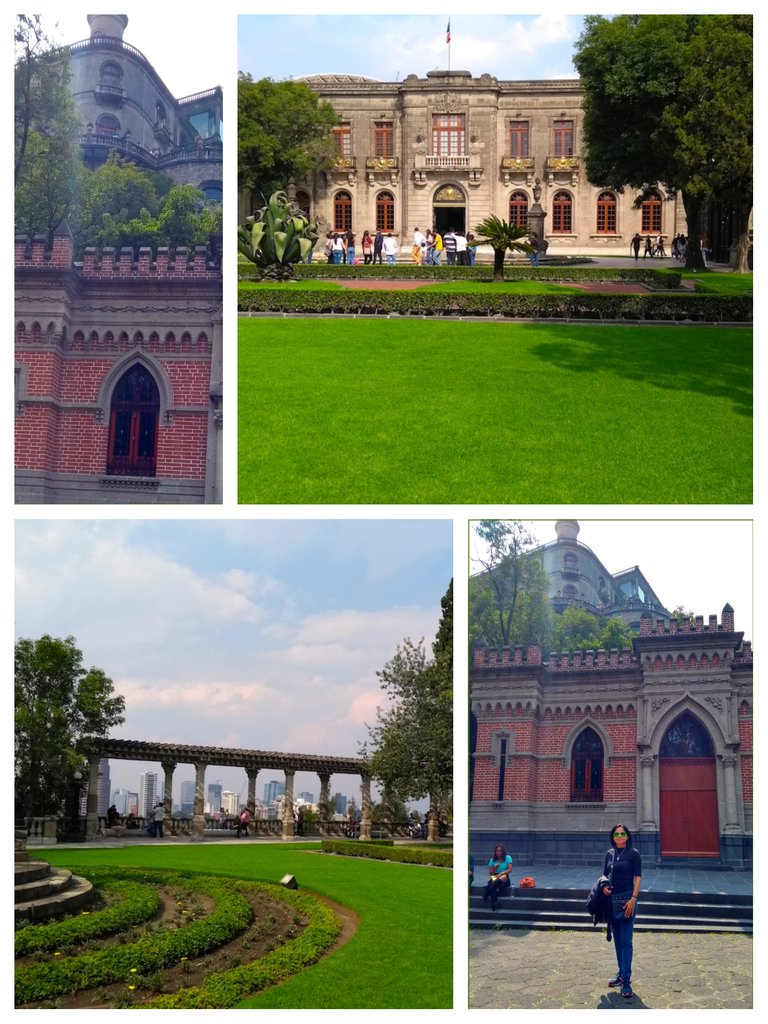 **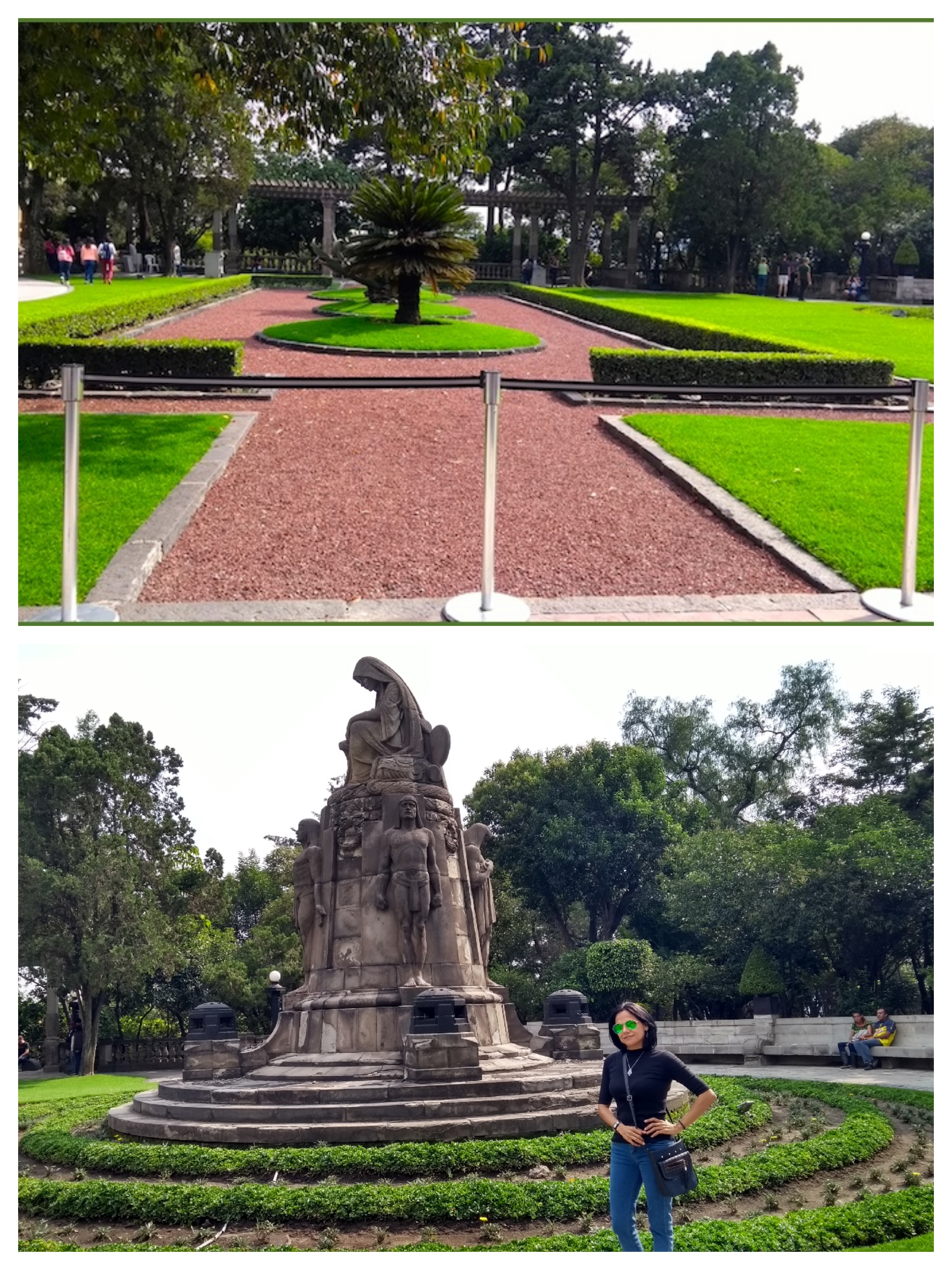 **
En su interior se pueden apreciar diferentes obras de arte, así como también utensilios y vestimentas propias de la época de la colonia y de la revolución.
---
Inside you can see different works of art, as well as utensils and clothing typical of the time of the colony and the revolution.
**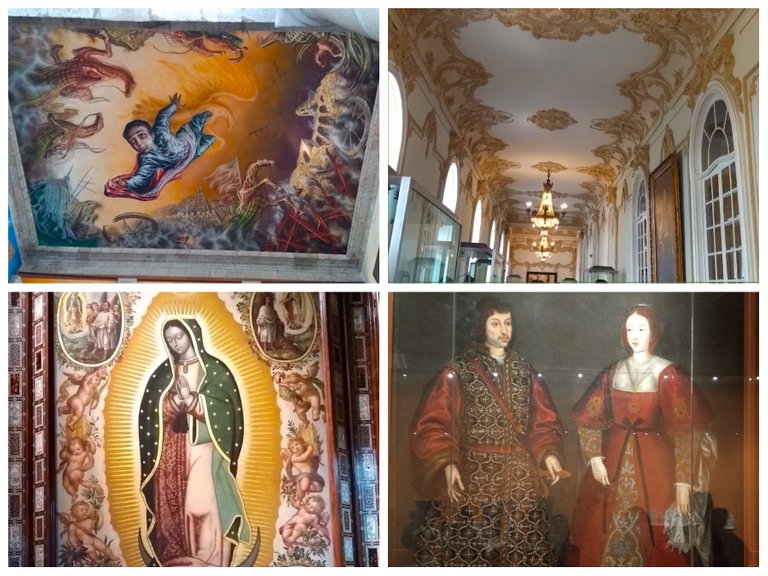 **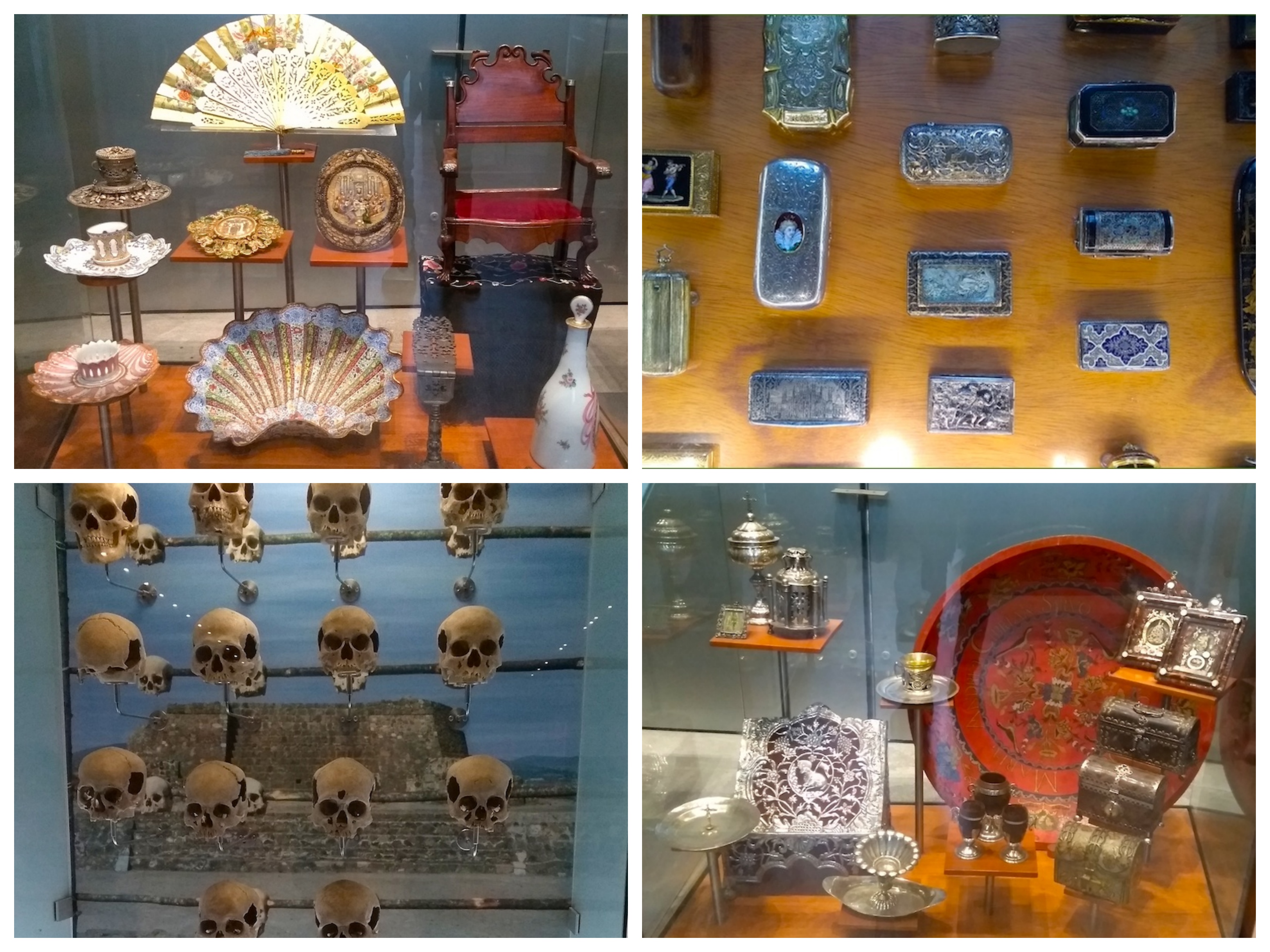 **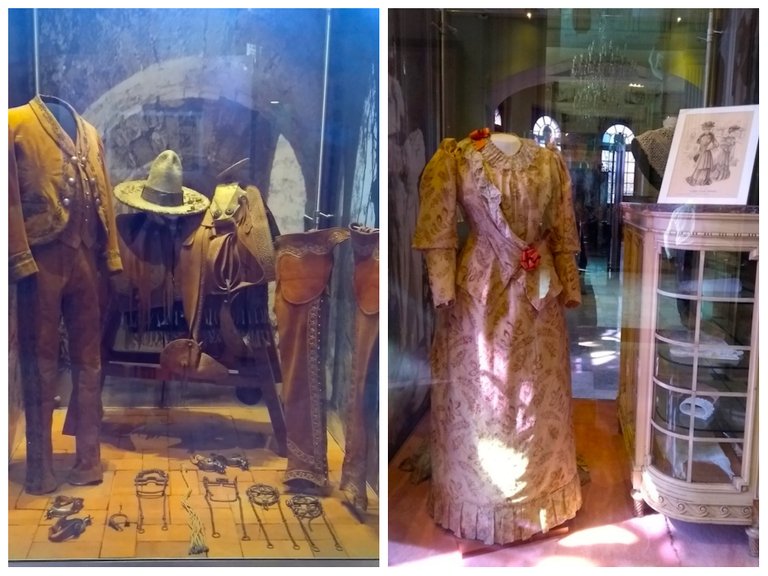 **
En la pintura de abajo está Miguel Hidalgo y Costilla el "Padre de la Patria," quien fue el que inició la lucha por la independencia de México.
---
In the painting below is Miguel Hidalgo y Costilla the "Father of the Country," who was the one who started the fight for Mexico's independence.
**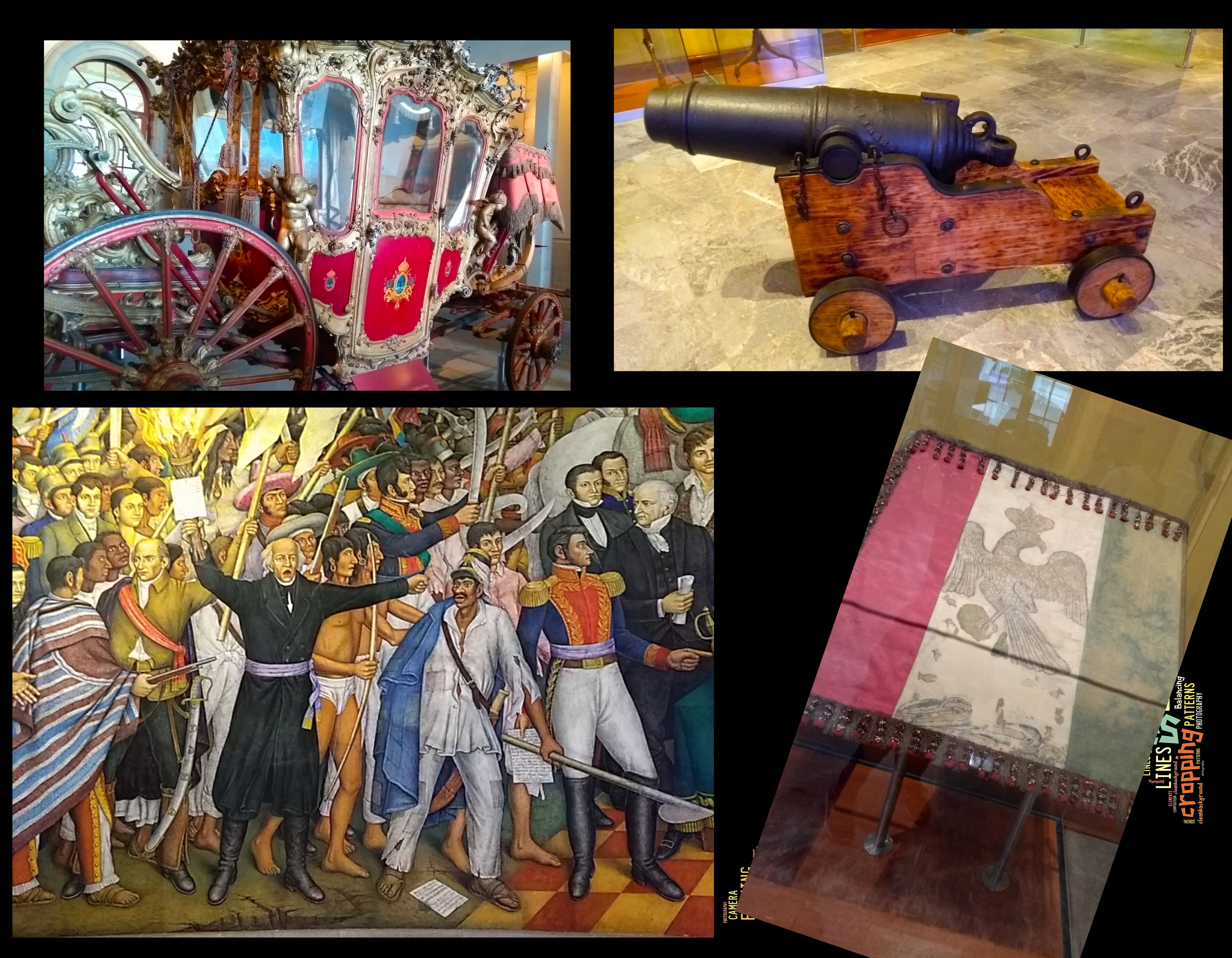 **
En el balcón principal se puede observar una vista panorámica de la ciudad.
---
On the main balcony you can see a panoramic view of the city.
**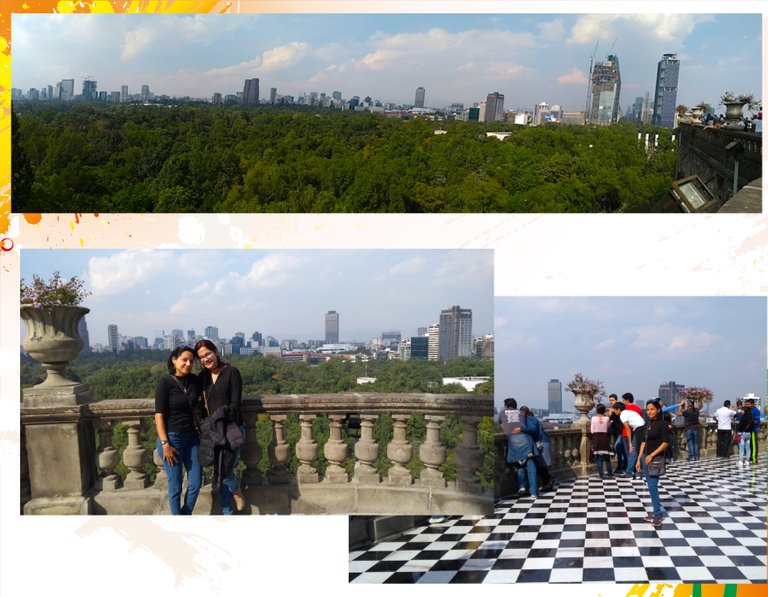 ---
No olvide comprar los típicos dulces o llevarse un souvenir.
**
Don't forget to buy the typical sweets or take a souvenir.
**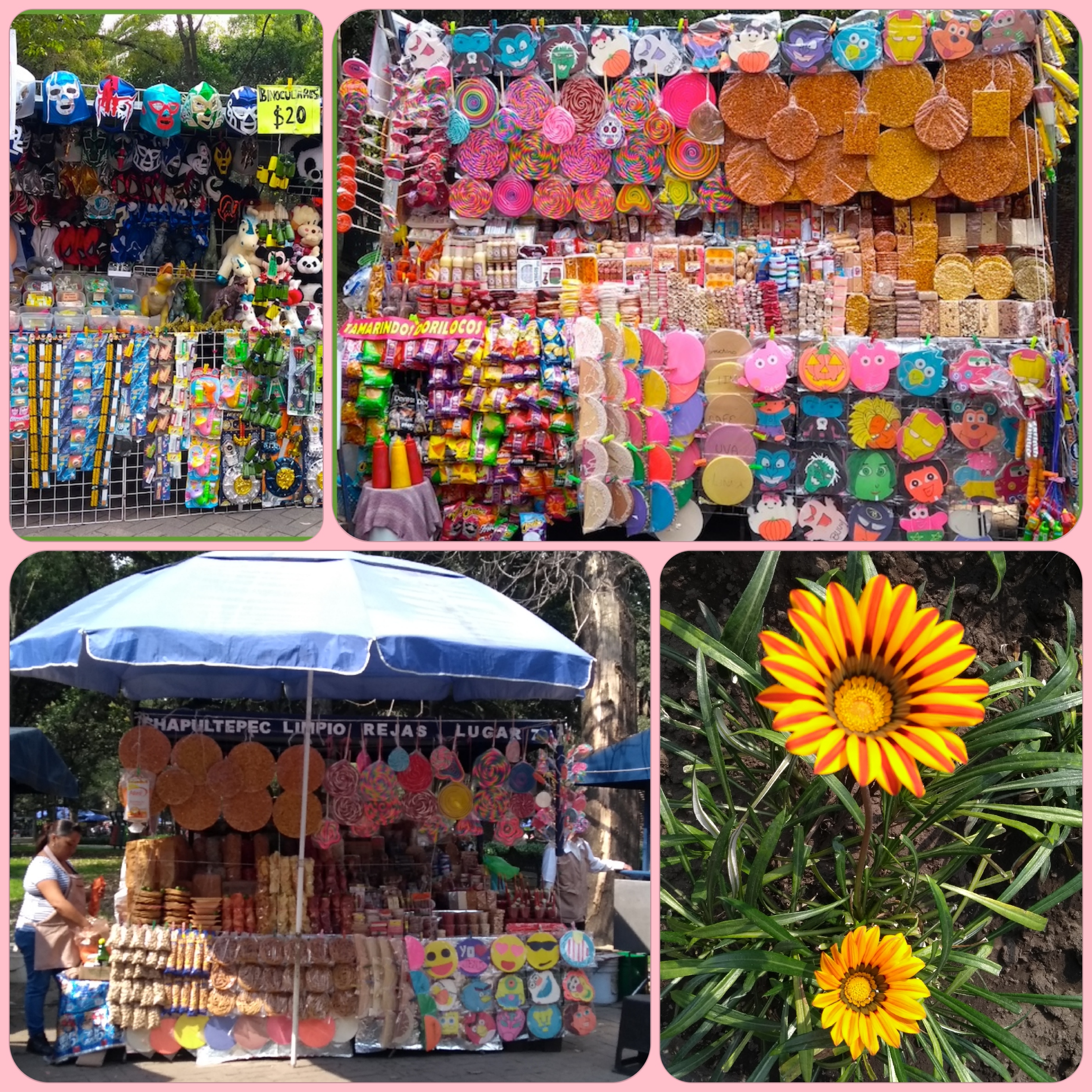 **
Este ha sido todo el recorrido, lamentablemente habían algunas partes en reparación las cuales no estaban abiertas.
Espero les haya gustado, y siéntase libre de dejar su comentario.
Hasta la próxima amigos.🙋
---
This has been the whole journey, unfortunately there were some parts in repair which were not open.
I hope you liked it, and feel free to leave your comment.
Until the next time, folks.

I wrote this post 3 years ago and I am re-posting it with the #showcasesunday tag, an initiative of @nonameslefttouse meant to revive old posts!
You can see the original post here.

Thanks for stopping by
With love. Maria Ballesteros. 💜
All images are my property unless otherwise credited.
---
If you would like to expand on the history of Chapultepec Castle you can start here