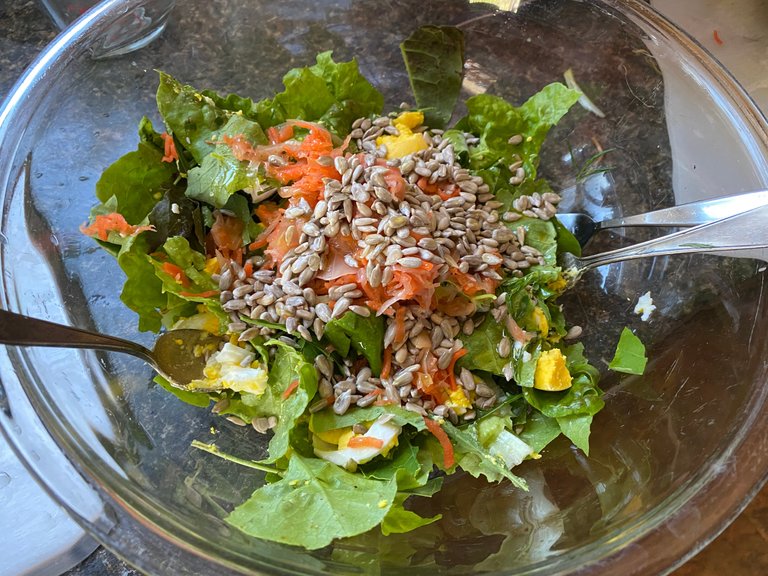 I am taking a break from the garden - the truth is that the work there is not ever going to be done and there are days, days like today when the sun is hiding behind clouds, where it seems like I am not making any progress and just want to throw in the towel.
Time to have lunch. A lunch from the garden always makes me feel better (so does chocolate but I don't have any 🤪)
Let me tell you what I have in my big bowl there - and that is how I like to fix my salads. If I try to use a normal serving size bowl, everything just spills out all over and I have a big mess on my counter.
I started out with a lot of greens. I have this baby romaine growing right now.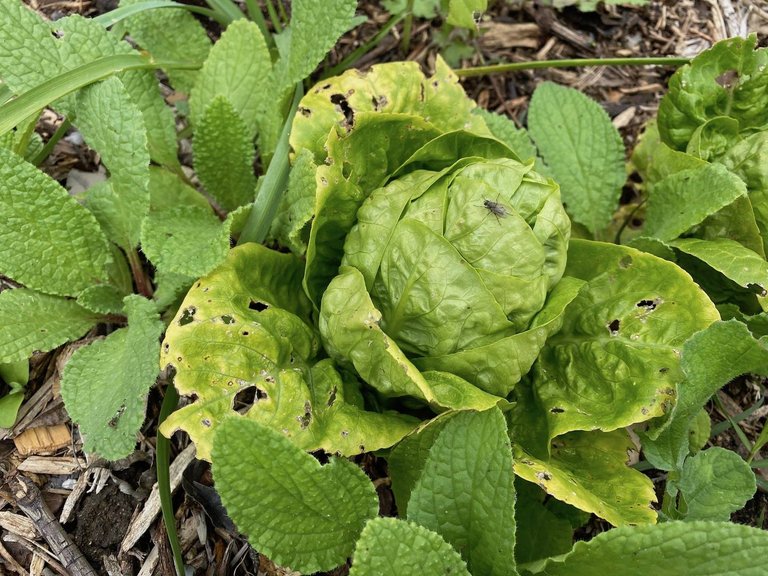 As you can see, all kinds of critters are liking this lettuce as well. We had way more rain than we usually do and have lots of little slugs eating away. Once harvested, I soak the leaves in saltwater for a little bit. The slugs don't like that and let go of the leaves. And the fly in the photo - I didn't eat that one either 😂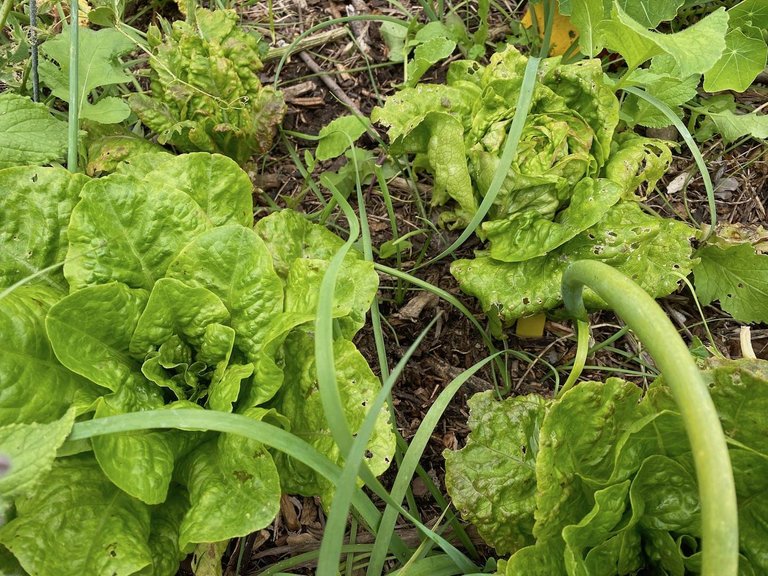 This is the other kind I have in the garden right now and I forgot the name of it. I just keep harvesting the outer leaves and it keeps growing and growing.
After washing the salad and drying the leaves with a salad spinner, I ripped them in bite-size pieces. I added some fermented carrot/cabbage type kraut, hard-boiled eggs from my chickens, sunflower seeds, and I think that was it. I forget things fast 🤫
The dressing was some homemade fire cider and olive oil. So good! Fast and filling - that is if you eat a huge bowl as I did.

If you don't know what #Grovid20 means, let me tell you. @TigerLily started the hashtag when all the posts were about Covid19 and we all were and are so sad about it. #Grovid20 is about sharing our gardens and plants, looking at all the beautiful things we can do now, and looking into the positive future! 
Join us! Also, tweet it out using #grovid20