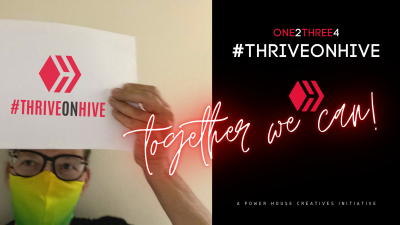 "Coming together is a beginning, staying together is progress, and working together is success." – Henry Ford
Hive is not simply a blockchain - it is a decision, a mindset and a like minded community that shares in the growth of such.
THE WHAT, WHY, WHO & WHERE OF IT ALL
These are my five...
WHAT
(What Hive offers you as an individual)
Hive - as Steem before it - allows me to connect with people from all over the world. Friendships have been build here - mostly by reading each other's posts and getting to know each other.
Meeting many of my Hive friends in person has been huge!
It is great that we can support friends in countries that are having a harder time right now. Making some Hive on our posts helps.
WHY
(How Hive is different to other social media and blogging platforms)
I came to Steem/Hive to earn some crypto. I know that many are more successful with that than I am - but it still is better than FB or Insta or any other of these types of platforms.
I find that the spirit of the people here seems different. Most are cooperative and supportive.
WHO
(People & spaces you find Hive support and gain enthusiasm from)
The first community I need to mention here are of course the Freewriters. They are my daily friends and I have to admit that I am a bit biased since I started this community.
The very first community I joined and found support to this day is #thealliance. Powerhouse creatives has been another wonderful home - I am not a huge discord person and am not always in the know of everything going on, but it always feels like checking in with family.
SoCalHive is my home community - as in the actual physical home. Before Covid, we actually met in person and I am looking forward to the day we can meet again.
WHERE
(The front ends / dapps of your choice and why)
I am pretty much using PeakD for everything. My most beloved feature is that I can schedule posts. This is the only way that I can be consistent with publishing the Daily 5-Minute Freewrite Prompt.
I also like that I can pretty much do everything I need to do there, including claiming and creating accounts, sending and receiving money, checking my mana and voting value and so much more.
Another feature I love is the template function. And, the ease of switching between accounts.
Actifit is my daily check-in and inspiration to stay more active. This dapp counts your activity during the day and rewards users with upvotes and tokens just for being active and posting about it. There have been many days when I rallied in the evening and walked some more instead of sitting down - all to reach my activity goal on @actifit. It works! It keeps us more active and hopefully more healthy because of it.
I also have used DTube and some other apps, but not as consistently.
(My final thoughts & conclusion)
I have high hopes that Hive will be successful and that the larger accounts will see that it is to their benefit to support the smaller ones.
There are some that are doing a wonderful job and they are probably the reason that many are still here - but most are playing among themselves.
There are many wonderful and creative people here - but I have seen many get frustrated and leave. I consider many of the people I have met on Hive my friends now.
If you are new, seek out the communities mentioned above and make friends.
Your friends are what is going to make the Hive experience fun!
MY SHOUTOUTS
(Tag 5 people to join in on the fun!)
@enginewitty
@snook
@saffisara
@improbableliason
@felixgarciap

TO THOSE JOINING IN....
1)Create your own selfie with the tag #THRIVEONHIVE - similar to the headers you have seen.
2)Copy the same post format and insert your OWN feedback and insight under the relevant headings.
3)Tag 5 people to join in!
4)If you are on Twitter... share your post using the tags #thriveonhive #powerhousecreatives #hiveisalive #hive
Use the following tags on your post: thriveonhive, powerhousecreatives, hive (additional tags up to you)

PLEASE PUBLISH YOUR POST TO THE POWERHOUSE CREATIVES COMMUNITY FEED – IE. https://peakd.com/c/hive-114105/created
---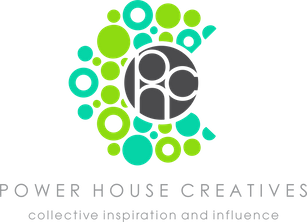 A community dedicated to producing quality content in multiple genres,
offering our subscribers a read worthy feed.

JOIN OUR DISCORD COMMUNITY
SUBSCRIBE TO OUR COMMUNITY FEED