"A VILLAGE IS A HIVE OF GLASS, WHERE NOTHING UNOBSERVED CAN PASS."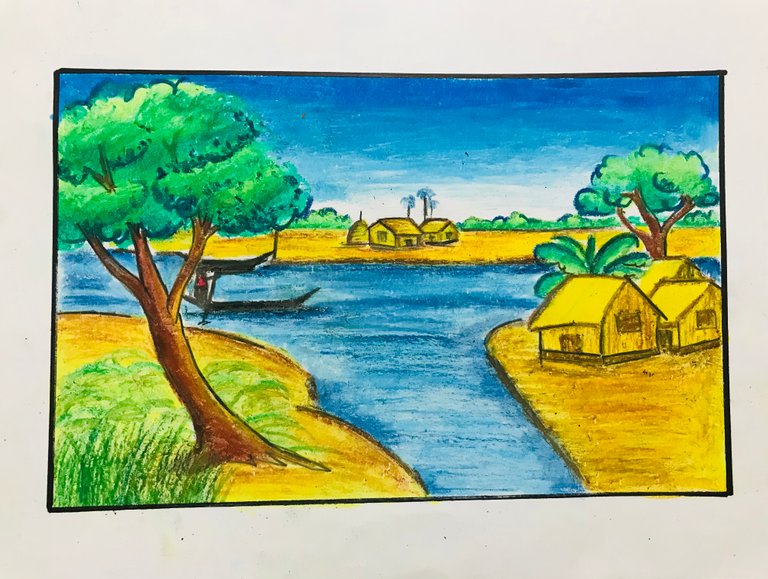 Hellooww beautiful and charming people ❤️.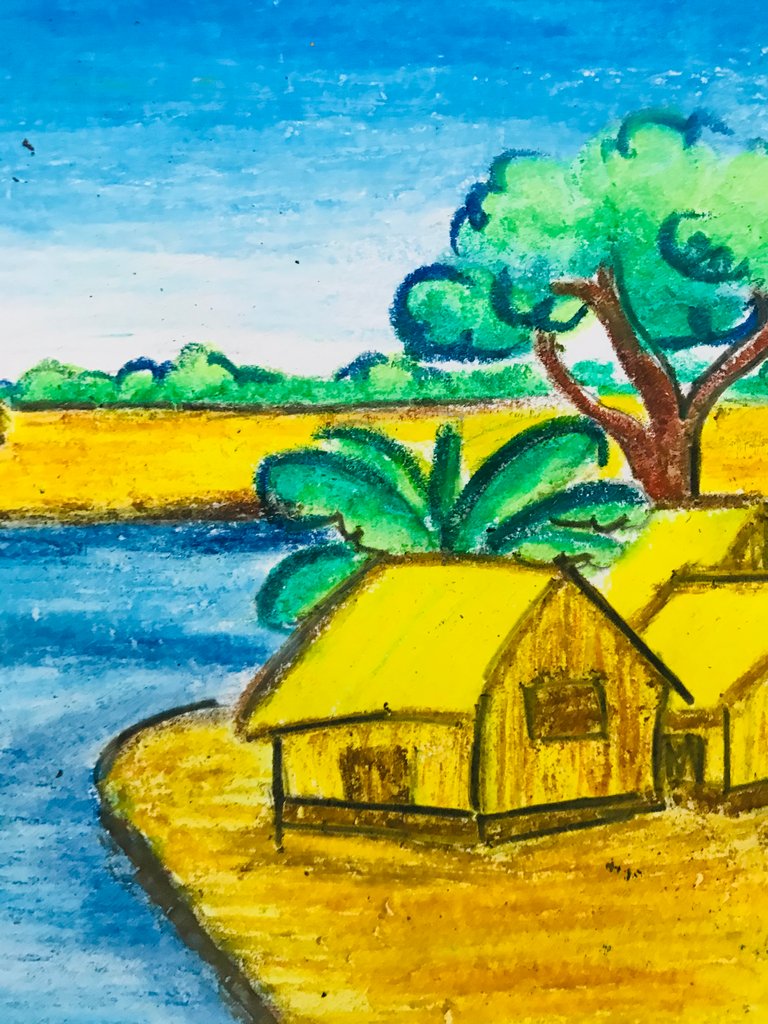 I hope you all are doing well. This is my sixteenth art. As I have said before that I have a special love for my village, so today's picture is also about the village scene. It isn't just a village. The houses aren't just places to live. Everything belongs to everybody. Everyone belongs to everyone else. Even a single person can make a difference.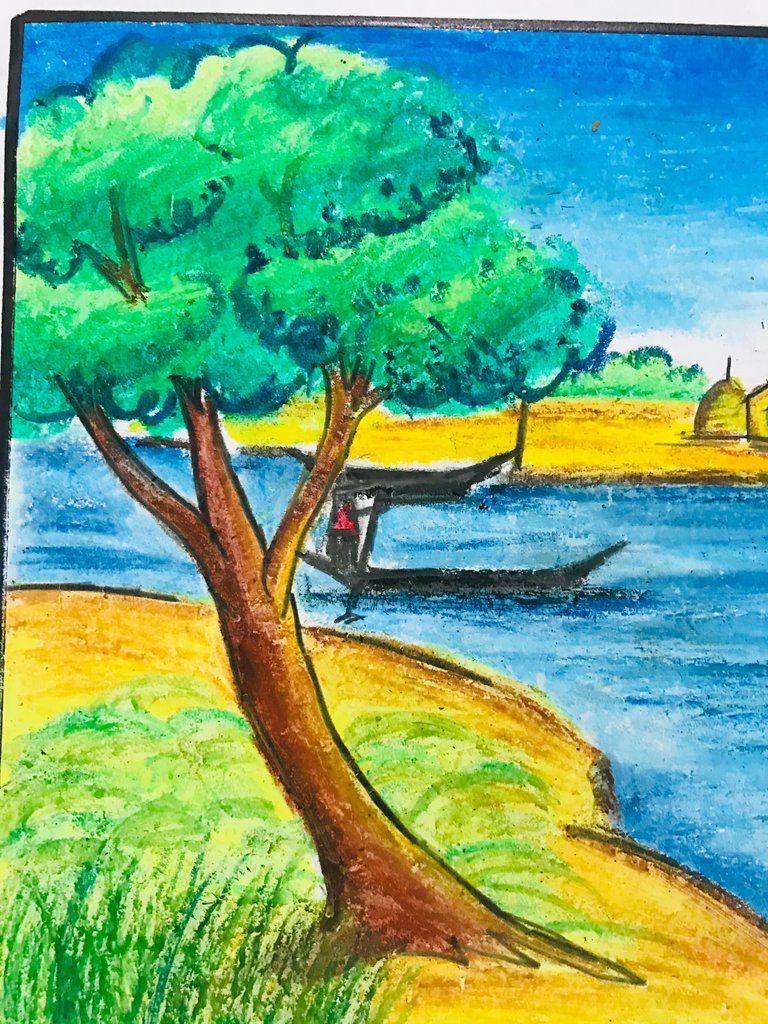 I love those connections that make this big old world feel like a little village. We live, we die, and like the grass and trees, renew ourselves from the soft earth of the grave. Stones crumble and decay, faiths grow old and they are forgotten, but new beliefs are born. The faith of the villages is dust now... but it will grow again... like the trees. And people says:
"It takes a village to rise a child."
However, let's describe the drawing process:
I used a A4 size paper.
2B pencil.
Pastel colour .
Ruler.
Black marker.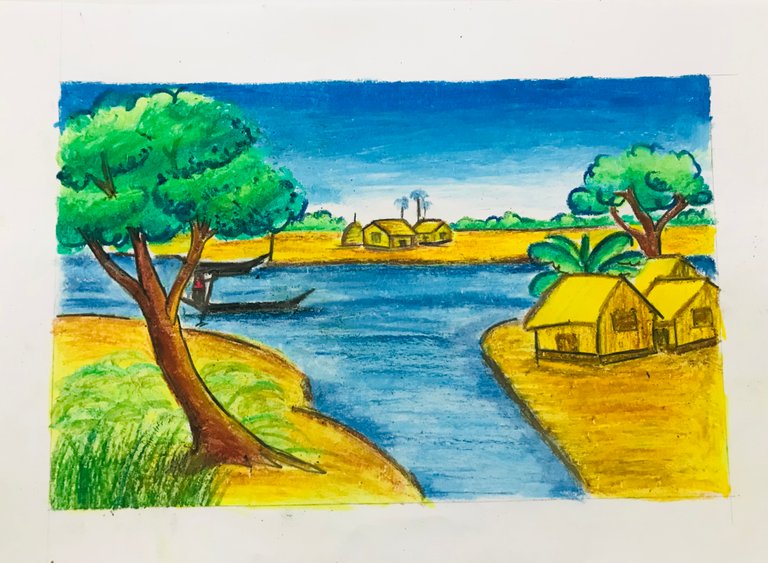 At the beginning of the scenery you can see a river🌊. There are two bank of the river. One side you can see human habitation 🏡 and on the other side you can see plants and trees 🌳. The boatman is sailing on the river 🚣🏻. There are also settlements on the other side of the river 🏡. This is so simple and easy.
MORE PICTURES: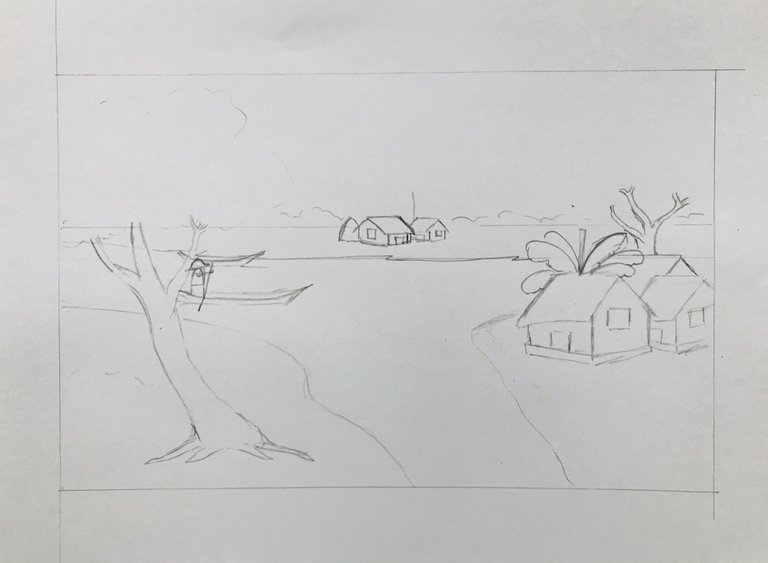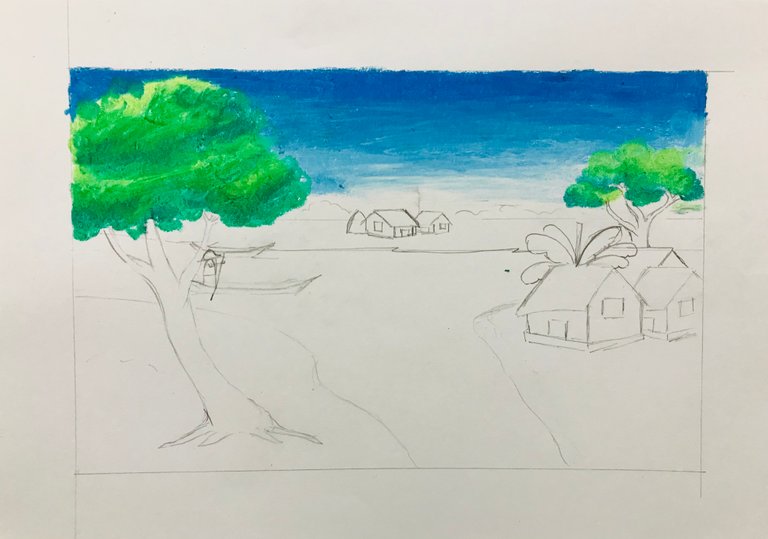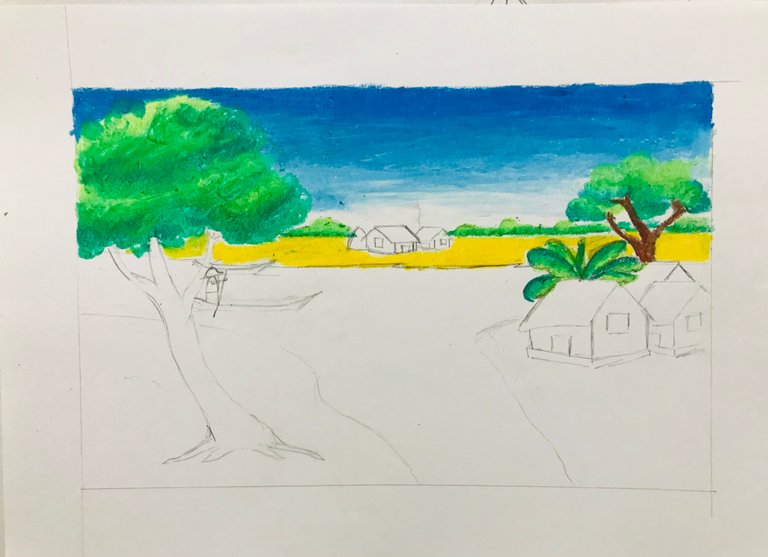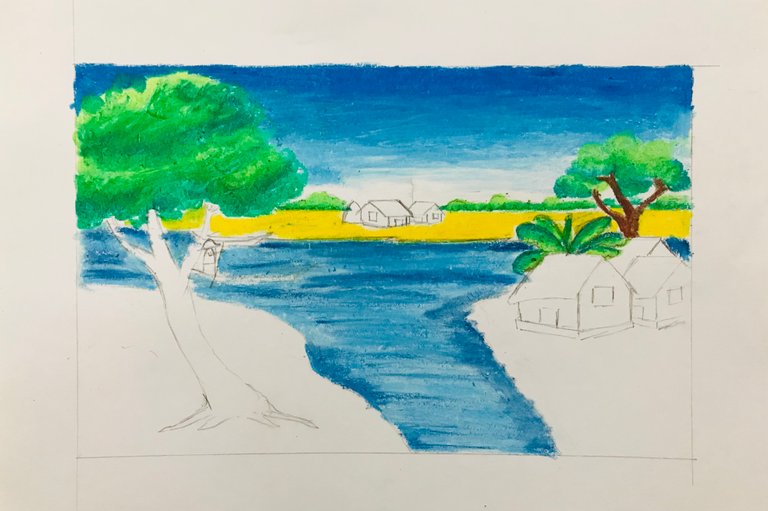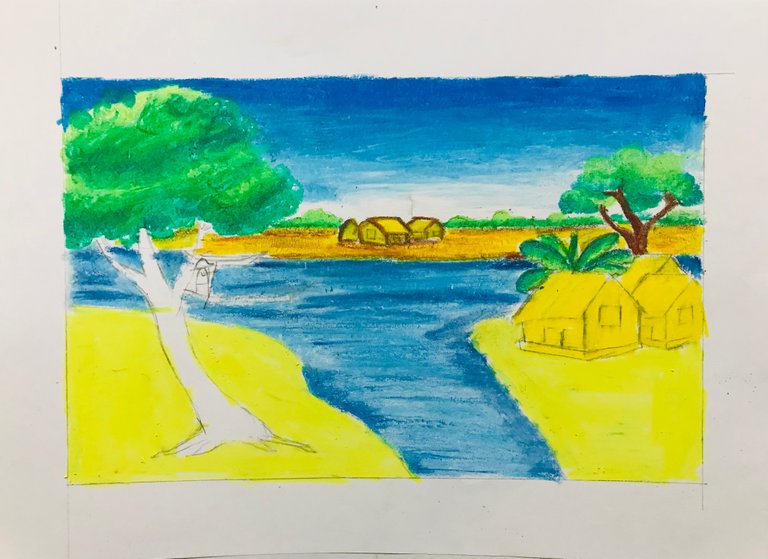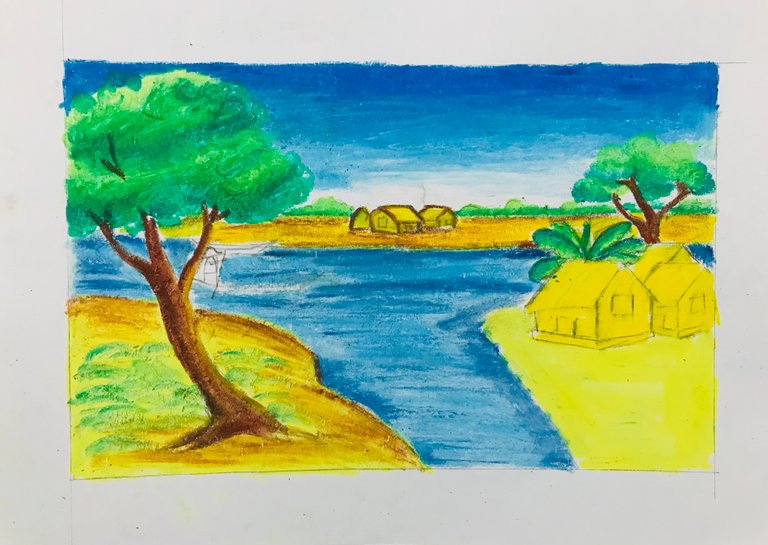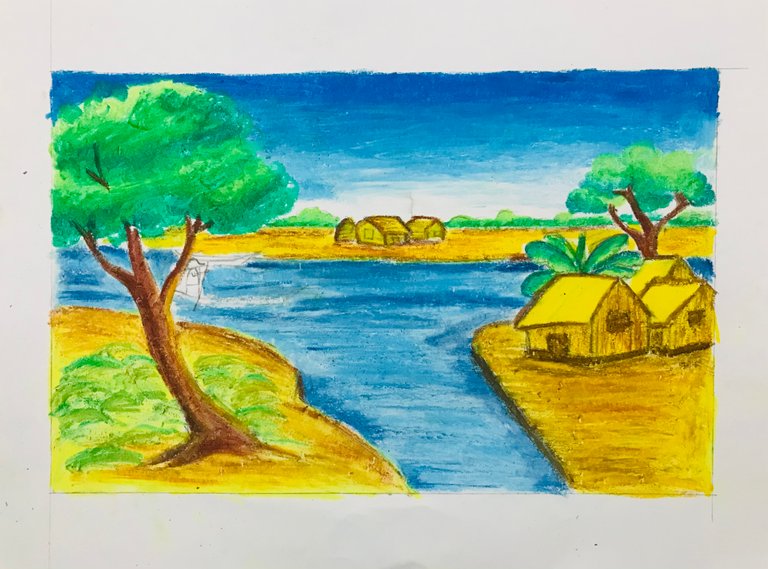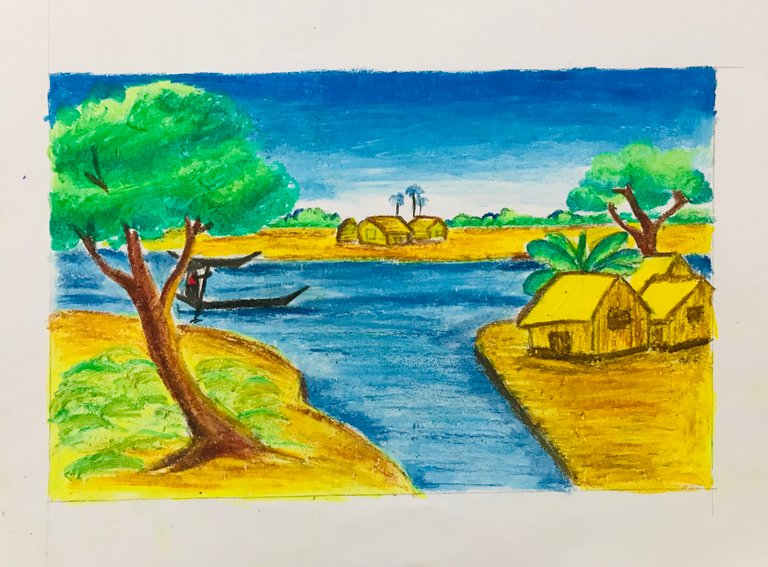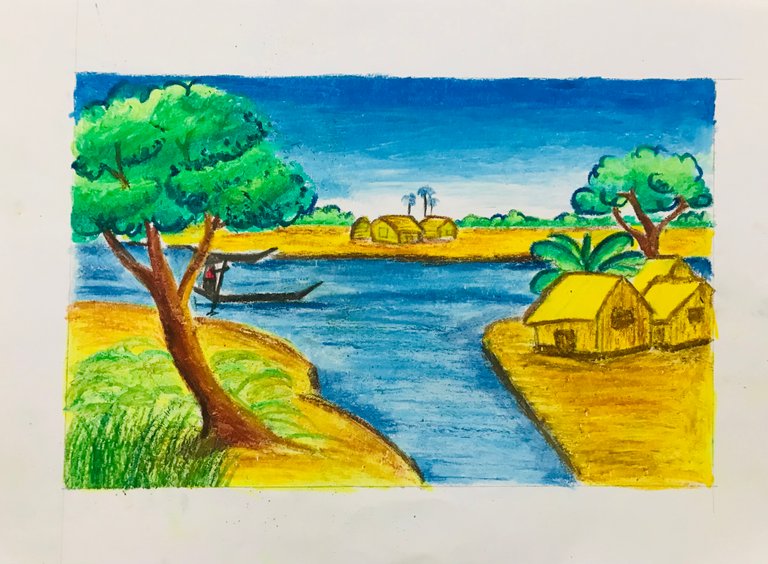 ABOUT ME:
I am a student , who is trying to make her hobbies a special part of life. I like to learn about new things. I am working hard to fulfil my dream. I love drawing and photography.
I'd be glad if my work means something to you and to the community. I'll try my best to make you happy through my little work. I hope to see you around.
Thank you from the bottom of my heart ❤️.