"IN THE LITTLE VILLAGE THERE IS NO MINORITIES, PEOPLE ARE MOT NUMEROUS ENOUGH."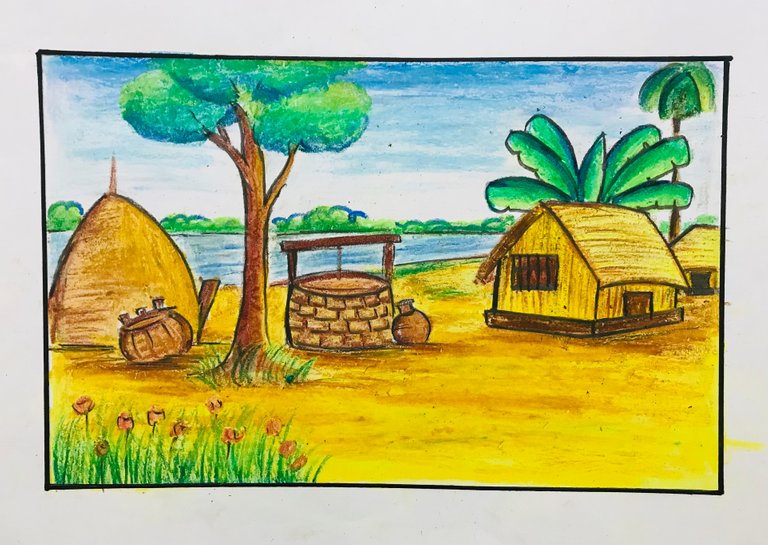 Hellooooo lovely and charming people's ❤️.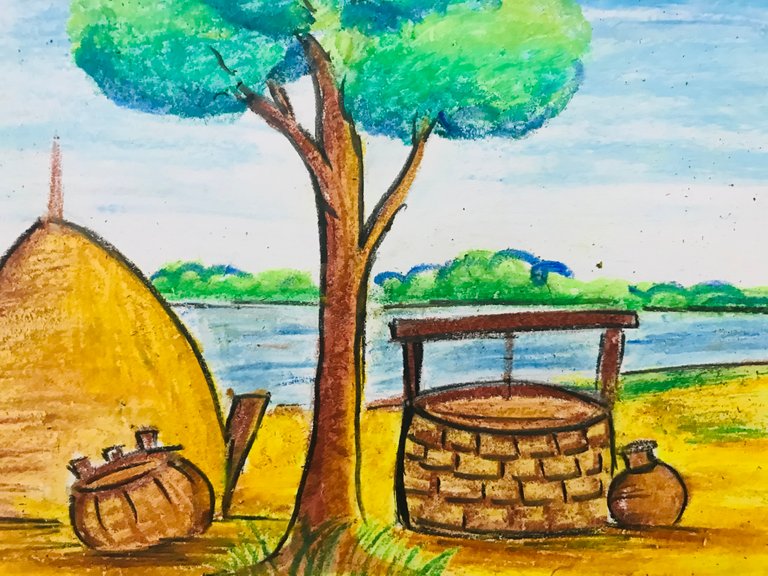 I hope you all are doing well. This is my fifteenth art. This is a beautiful native scenery. People says:
"The soul of Bangladesh lives in its villages."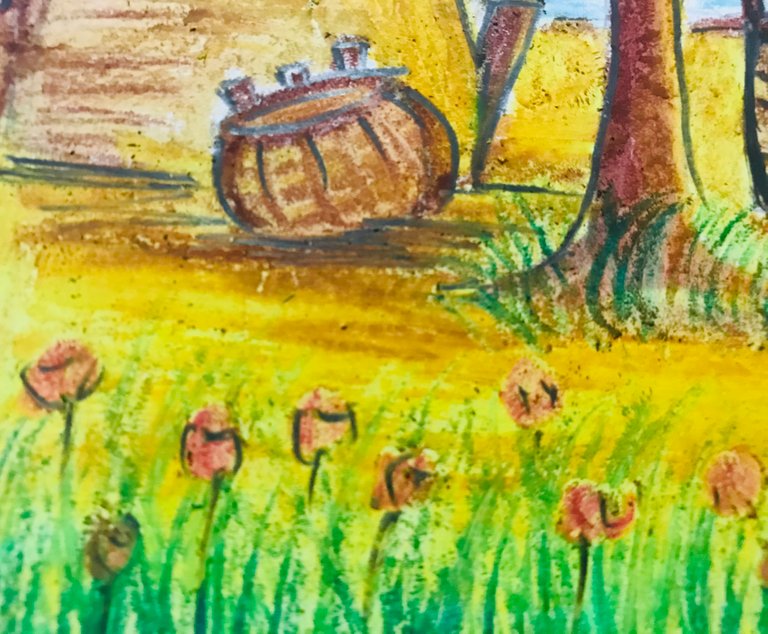 That why I love native scenery and weather. Because, whenever You arrive at a village, and in this calm environment, one starts to hear echo. I love the charming and beautiful mixture of nature and being.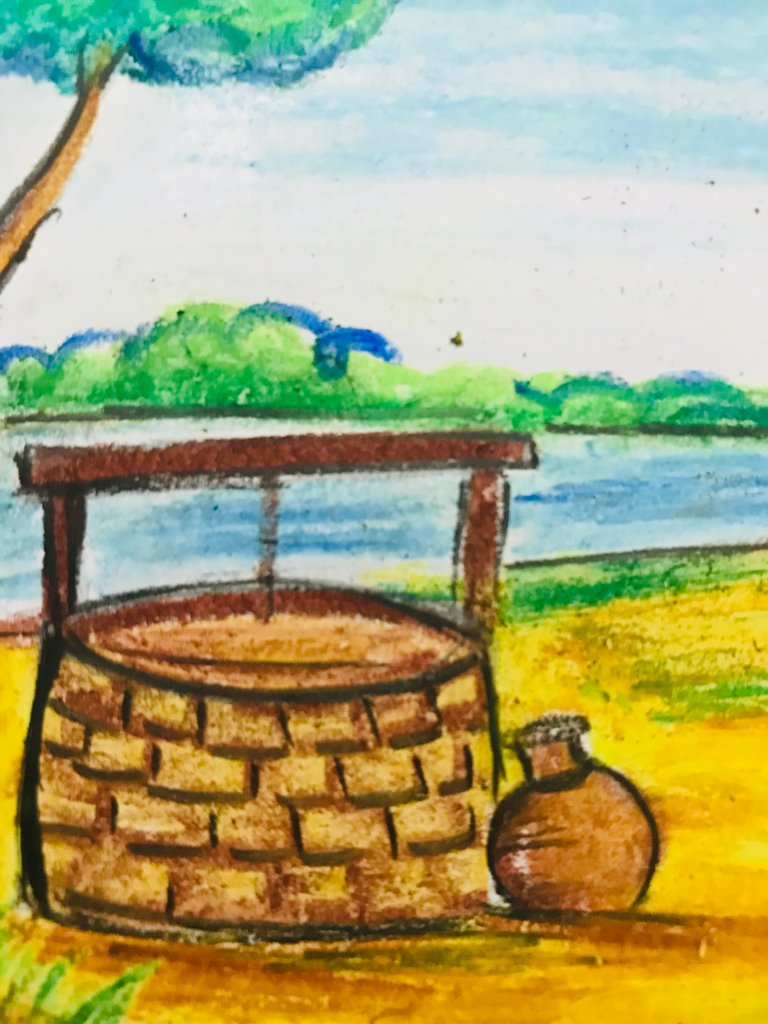 And I believe You need a village, if only for the pleasure of leaving it. A village means that you are not alone, knowing that in the people, the trees, the earth, there is something that belongs to you, waiting for you when you are not there.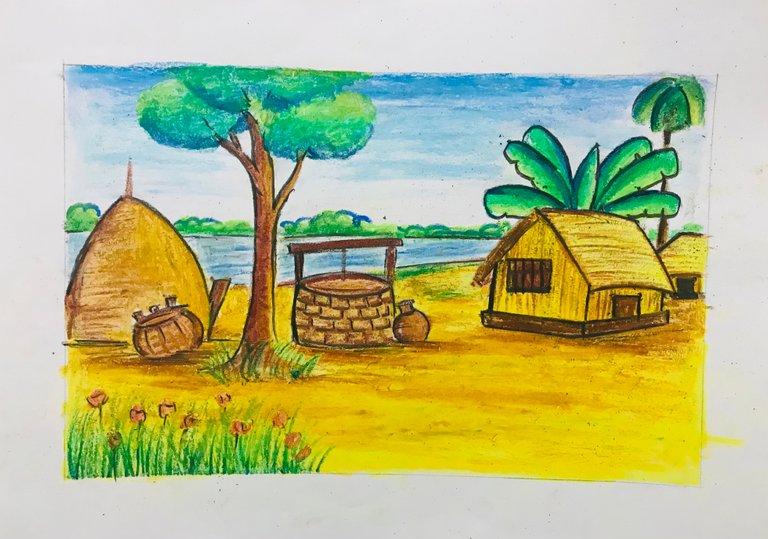 However, let's describe the drawing process:
I used a A4 size paper.
2B pencil.
Pastel colour .
Ruler.
Black marker.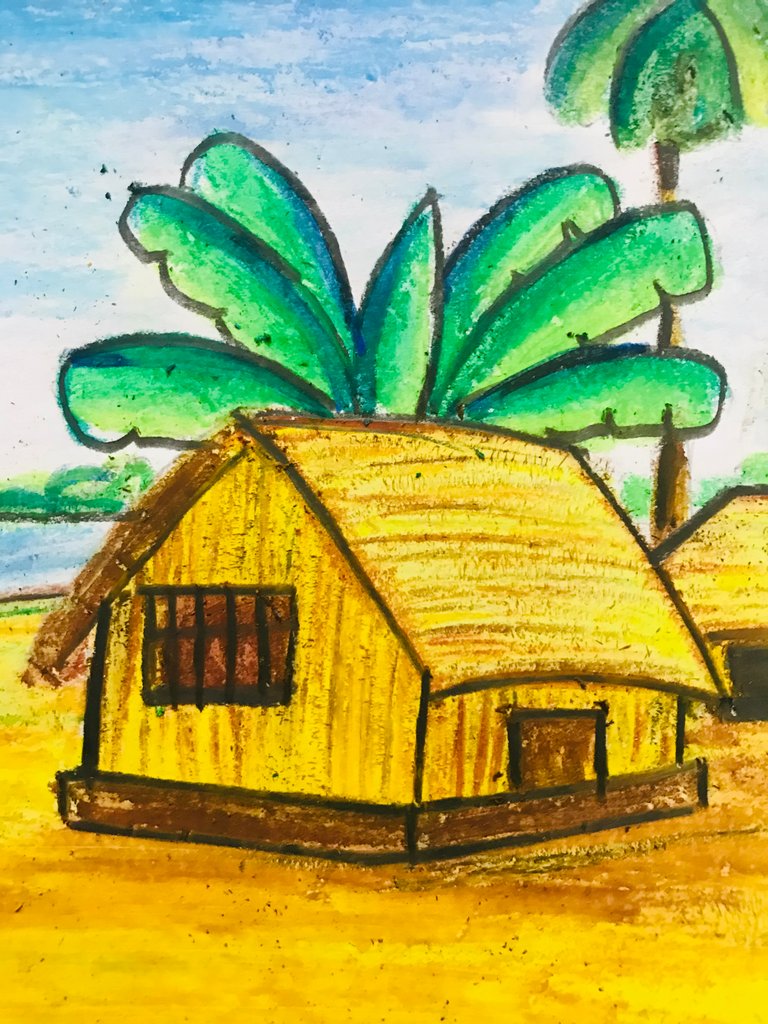 At the beginning of the scenery you can see a beautiful yard and it has grass and grass flowers 🌸 . Then there are native houses 🏡 which is made by soil and jute. Then On the other side there is Narakuta, a well and trees. Then there are rivers, and in the distance there are trees🌳.
MORE PICTURES: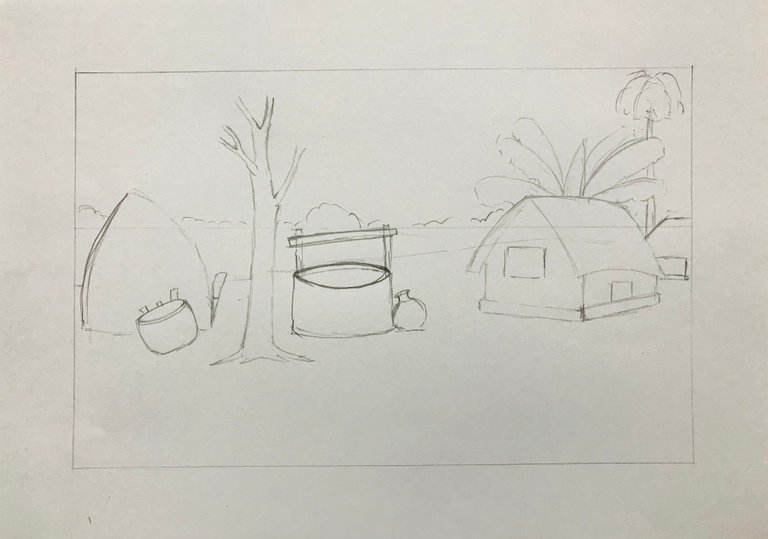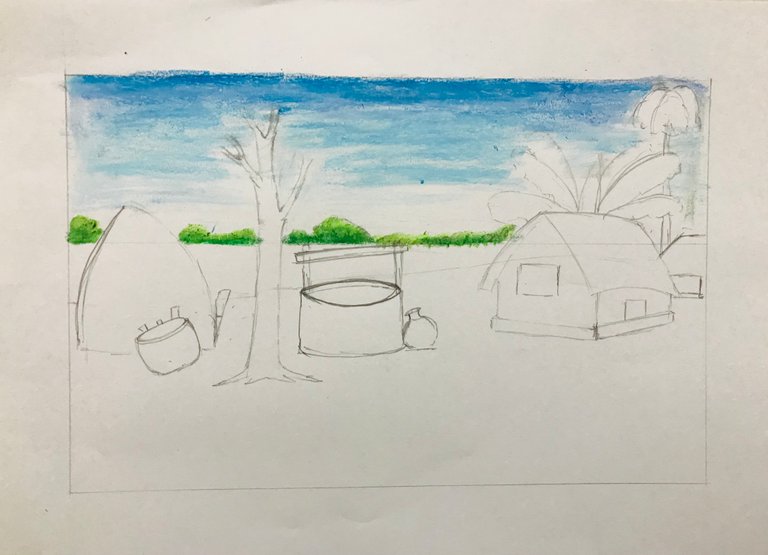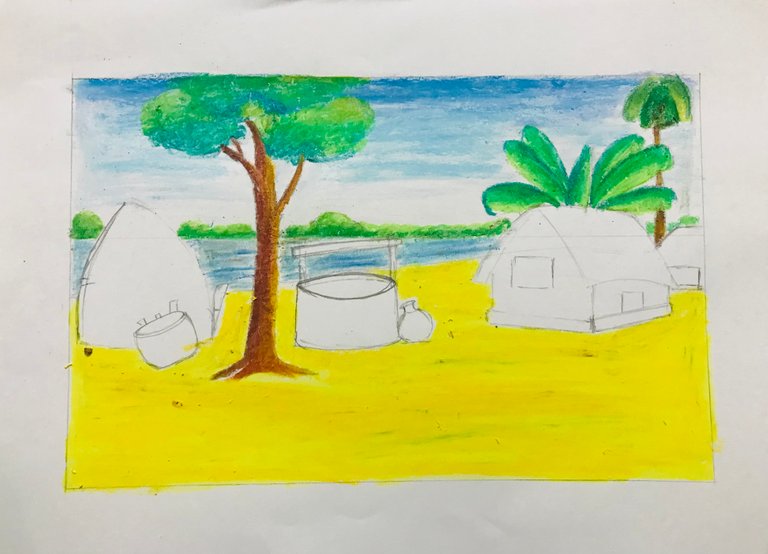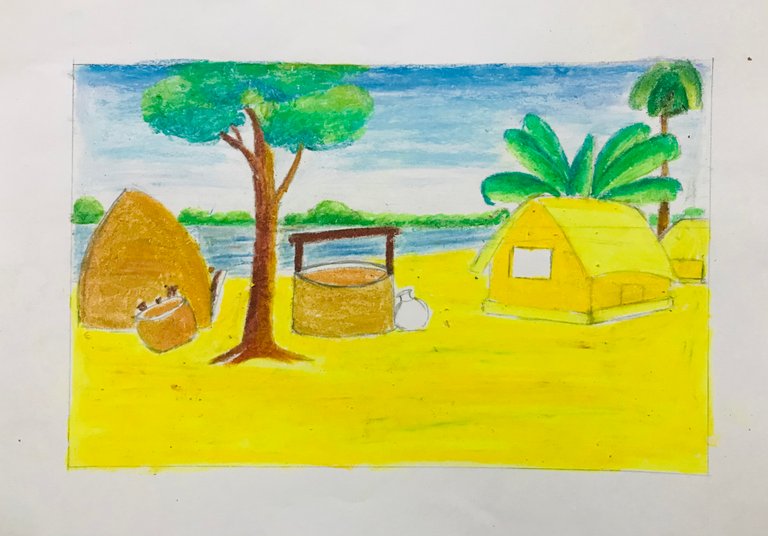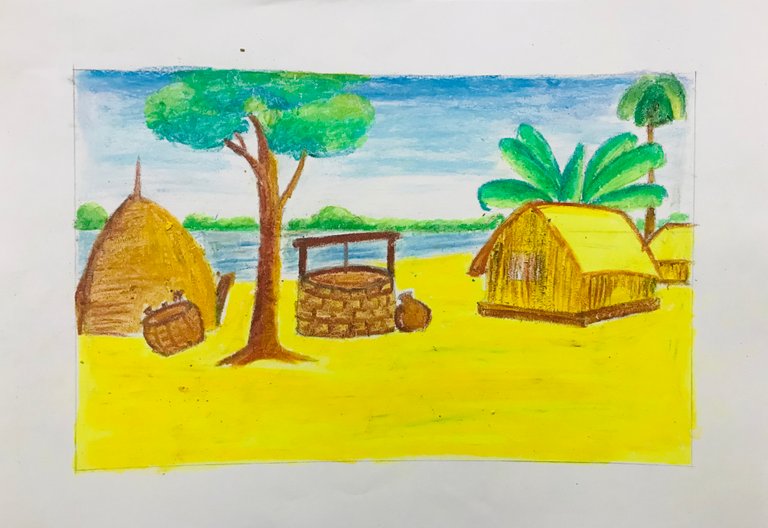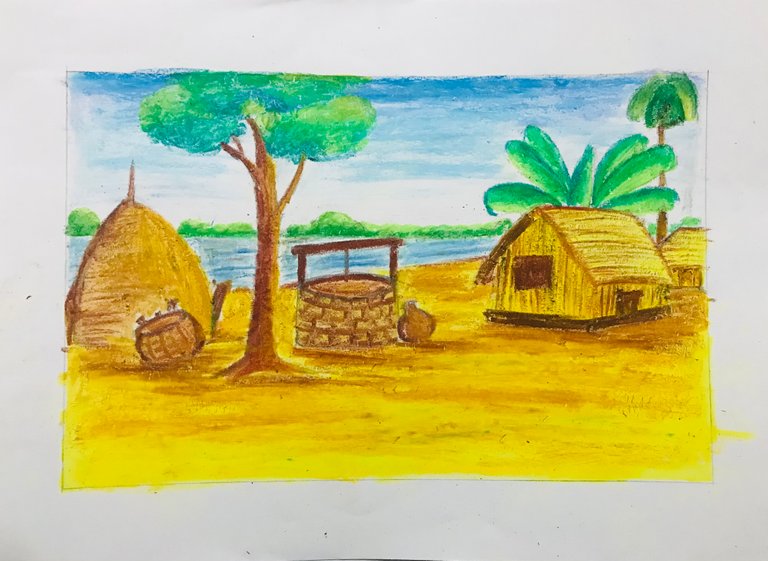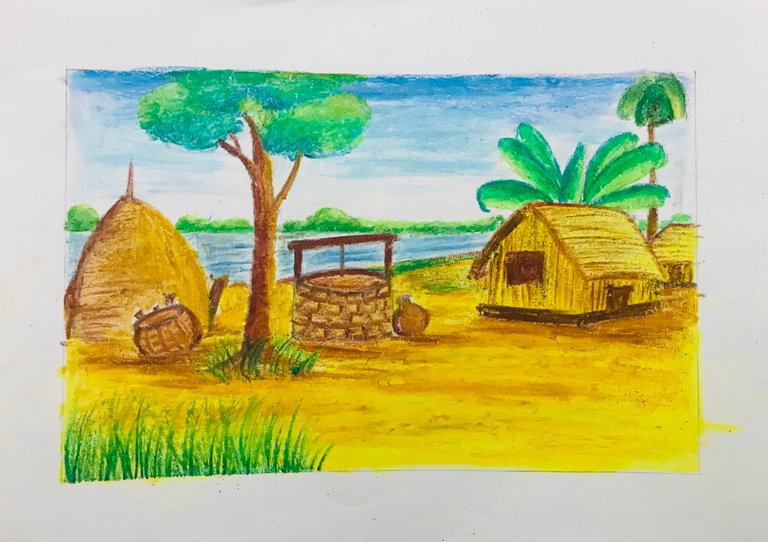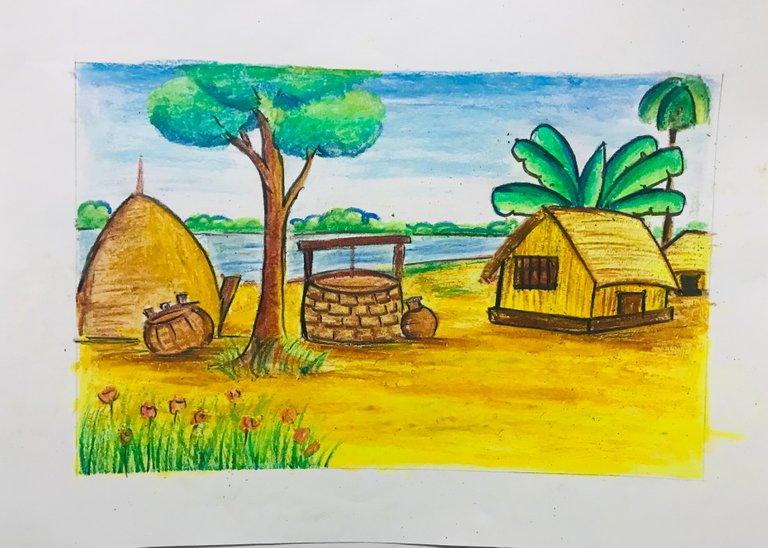 ABOUT ME:
I am a student , who is trying to make her hobbies a special part of life. I like to learn about new things. I am working hard to fulfil my dream. I love drawing and photography.
I'd be glad if my work means something to you and to the community. I'll try my best to make you happy through my little work. I hope to see you around.
Thank you from the bottom of my heart ❤️.