Quarantine Daily Creativity Challenge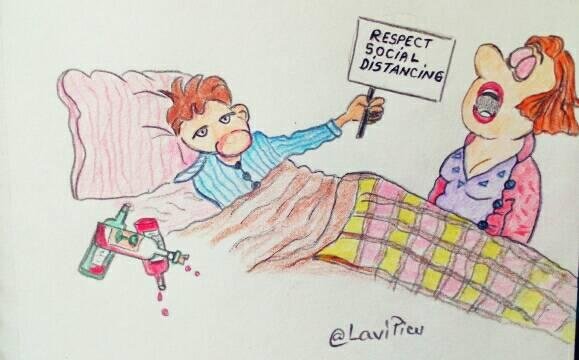 When you embrace social distancing through making online creative content, you learn how to cope with the difficulties of this quarantine life.

When life gives you lemons, you make a lemonade.
It is fun producing uplifting content. It is good for yourself and also for others as it can bring a smile upon their faces. It makes our lives a bit more enjoyable.
Being stuck at home for so long it is not easy. A lot of people have decided to unleash their creativity and fight boredom via creating online content.
I invite you to become an observer and notice the funny things around you. Try to see an upsetting situation through a different lens and make the best of it. Throughout the day, you will find at least one or two moments that will make you smile.
When that happens, seize the opportunity and push your creativity a bit further. Make a sketch, a v-log, write a blog post, create a poem or a song. Use whatever medium is more appealing to you or what you have available to convey that message.
Take it as a creativity challenge if you like. Or think of it as a unwinding moment, when you get to take a break free from your chores or work. Imagine it as moment where you allow yourself to unplug from the rest of the world and focus on yourself or something that makes you relax.
When you perform an activity you enjoy, your bubbling frustrations will reach lower levels which will help you ride the storm later on.
So why not acknowledge the struggles and try to see how we can turn them into our favour or at least into easier things to deal with?
Start by making a list of the things the drive you nuts these days. Once you made your list, ask yourself what would help you overcome these obstacles? Do they require a major change? Is it something that you could adapt to? How essential are these things to you?
More you dig into them, easier will be for you to understand the nature of your problem and to find a viable solution. Once you will see you have options, the self-isolation days won`t look so bleak anymore.
How are you dealing with the quarantine life?

Drop me a line in the comments section below if you like what you read!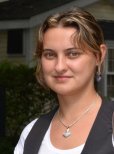 Lavi Picu is the author of three soulful poetry collections: Whiteless Thoughts, Burden of love and Tales of a moody heart. She is a Canadian writer, majored in Linguistics, with a background in translations and writing. She's also a ghost writer, a blogger with a focus on arts and health, a Lyme disease advocate, a mother and a self-taught artist.
@2020 Lavi Picu aka Lyme Poet. All rights reserved.
---
---