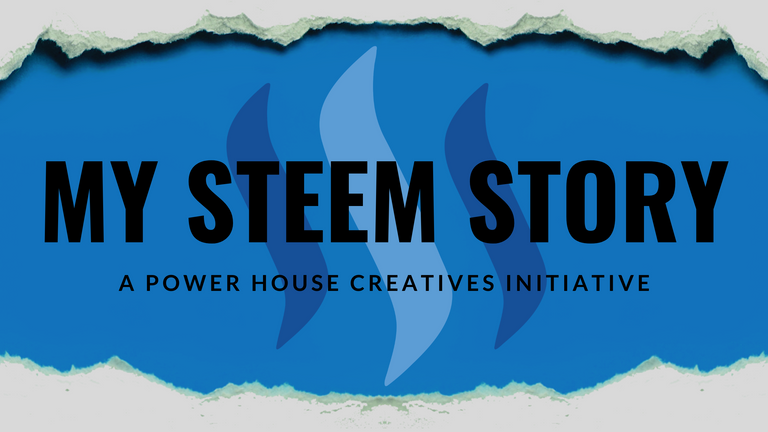 MY STEEM STORY
A Power House Creatives Initiative

Everyone has a story – and all our stories have something in common… we all started from nothing and knew nothing. People want to hear stories. They want to hear OUR stories — they want to know who we are, where we are from, what we are doing, who and what we love, what we have learnt and where we are going. People also want us to hear their story! Being a part of the Steem network is an individual journey for every single one of us and through this initiative we will share our stories not only with all who are already here – hopefully inspiring, guiding and informing them… but doing the same for everyone else in the world too. Through our stories we will prick the curiosity of those who have not yet arrived and illuminate and widen the already open doors to our one in a million blockchain.
We invite and encourage each and every one of you to participate and share your stories too! You can find the "how to" details at the end of this post.
---
MY STEEM STORY - BY @LYMEPOET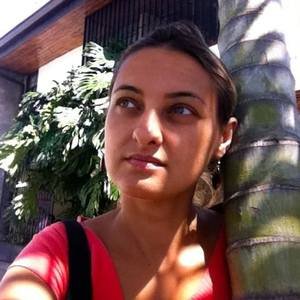 JOURNEY ON THE STEEMIT OCEAN
---
• Where my Steem Journey began
In January 2018 I landed on Steemit and fell in love with it. One of my friends who was into the crypto currencies mentioned it to me because he knew I was into blogging. Steemit was exactly what I was looking for: a platform where I could write about anything that crossed my mind, a place where I could get feedback on my writing skills or my artworks, a network of people that opened to me and helped me understand how I can improve my skills. In a nutshell, it was for the first time when I actually experienced the feeling of being part of a community, even a virtual one.
• My initial challenges & how I overcame them
I must mention that I had no idea how to use Markdown but thanks to a a few Steemians, I learnt my way around it. Back then I was part of The Alliance, GirlPowerTeam and Buddy Up communities. It was enough to drop a question on their Discord channel and within a few minutes later one of their members offered the information required. It was surprising to see how willing everyone was to help newcomers and teach how to navigate their way in the Steemit ocean.
Although not many people read my posts in the beginning, I was not disappointed because the reason I was writing on Steemit had nothing to do with the financial incentives. You can read my initial post here. That was a plus which never made the main course for me. I was happy to be able to publish my posts on the same platform without switching from one account to another. Before Steemit, I was writing on four different platforms which was a bit annoying to keep up with in terms of format, content and rules.
• My Steem blockchain knowledge
Steemit offered me the first experience with the crypto world. I did not know much about crypto currencies at the time. I don't know much more now. Since I had lost the Bitcoin train, I thought it won't harm to get some Steem. At that time, Steem used to be higher and seeing the value of my account passing 1K felt like an achievement. Who wouldn't like to do something that he loves and get paid for it? Well, I kept on writing even the rewards went down significantly. I did it because I loved the feedback and engaging with different content creators from all over the world, seeing their points in certain issues and learning new things.
• My Steem favourites
In the two years of blogging on Steemit (with small breaks in between) I have used the Steemit and Steempeak front ends for my posts on poetry, travel, education, life, art, photography and my Lyme disease awareness campaign.
Some of the amazing accounts I stumbled upon the past two years and I do my best to read their posts whenever I log in are:
@tattoodjay, @dswigle, @soyrosa, @jaynie, @penderis, @papilloncharity, @blockcurator,@trincowski, @katrina-ariel, @lizelle, @bdmillergallery, @nickskywalker, @crosheille, @thekittygirl, @arbitrarykitten, @bigtom13, @apanamamama, @awakentolife,@c0ff33a, @jerrytsuseer, @gabrielatravels, @frejafri, @seadbeady,@brittandjosie, @bozz, @bengy, @nick-havey, @free-reign. These names are just what I could remember right now. I am sure I have missed many others. All these creative content creators have and still do inspire me to continue my journey here.
Many of those I used to follow have left the platform for one reason or another. Among them there were some amazing content creators that I learnt a lot from: @dreemsteem, @zen-art, @quillfire, @alexdory, @calumam, @wolfhart, @vegan.ninja, @laviniatherapist, @enchantedspirit, @rensoul17, @lynncoyle1, @insideoutlet, and so on...
• My golden nugget advice
Write from the heart. Be respectful. Be open to feedback even if it is negative. Spend some time on Discord if you want to bond more and get to know the people in the communities you follow. Read and comment as much as you can. Never be afraid to ask a question or for help.
• My Steem hood & its peeps
@steemitbloggers(PowerHouseCreatives), @steemitmamas, @steemquebec and @steemromania are some of the servers I go to whenever the time allows it. I know for sure that I will find something good and interesting to read in their channels or someone to have a nice chat with.
@foxyspirit, @alinabarbu, @gabrielatravels @georgemales and @apanamamama will you join this initiative?

GENERAL INSTRUCTION:
Create a post titled: "My Steem Story – By @your.user.name"

The first three tags in order are to be as follows:
#hive-114105
#powerhousecreatives
#mysteemstory

ONLY make use of the cover image provided in this post.

Keep the same formatting and placement (intro, footer
instructions etc.)

Replace the personal photo with one of your own.

Tag 5 people to join in on the initiative.

Share your post to twitter.

Share your twitter link and Steem post link in the comments of @jaynie's "Steem Story" post.
POST INSTRUCTION:
Write a post which shares and gives adequate response to the following headings:
• Where my Steem Journey began
(How you first discovered Steem and your very first thoughts and impressions "as you landed".)
• My initial challenges & how I overcame them
(Share a bit about the difficulties you faced at the beginning, whether it was navigation, post creation, engagement – whatever – how you resolved them and how differently you feel about it now)
• My Steem blockchain knowledge
(Give a little bit of background on your blockchain knowledge when you began your Steem journey versus now.)
• My Steem favourites
(What are the things you do mostly on the blockchain – is it blogging, vlogging? What front ends do you like to make use of and what content genre's do you generally focus on?)
• My golden nugget advice
(What advice would you offer to those that are unfamiliar or new to this space)
• My Steem hood & its peeps
(Share a little about the communities you belong to, discord servers you frequent and perhaps a handful of the awesome people you follow)