If you are reading this blog post, you already know by now that poetry is one of my mediums that I regularly use to explore prejudices, set expectations or anything that inspires me.
Last week I have asked for your feedback on the book cover. Many of you took the time read the post and help me out decide which one of the possible covers looked better to you. A big thank you to all of you!
Now, let`s have some drum rolls playing in the background!
Today I am excited to tell you that "Lyrics for sale – Racing thoughts and healing poetry", my fourth poetry collection from the Poems series, is now available on Amazon. You can opt between the Kindle version of it or the paperback.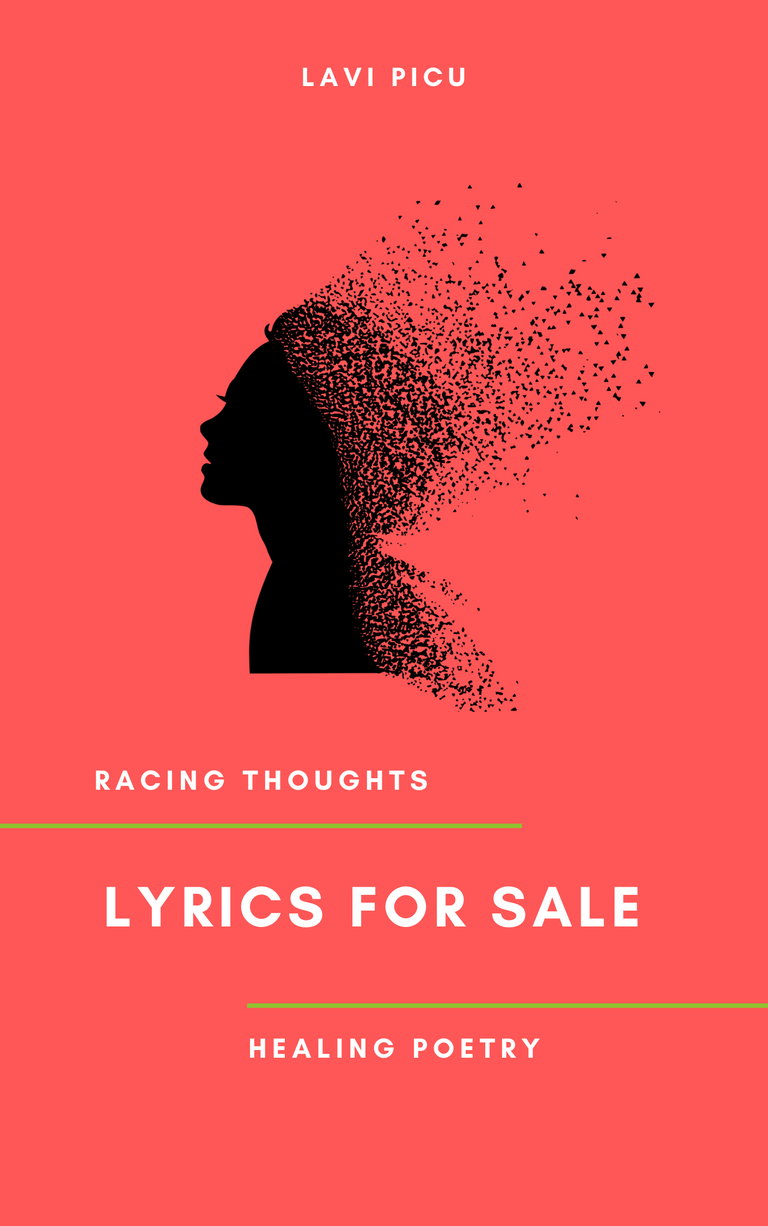 The paperback version is already available for purchase, while the e-book is only available for pre-order, as the release day is September 5th. Take a peak! Click the link below and make use of the Amazon`s Look Inside feature to read up to four poems.
Some of you read or saw the teasers I have posted here in the past year, thus some titles may sound familiar.

Heal a broken heart. Overcome racing thoughts. Heal wounds, nurture self-love and inner strength.
Lyrics For Sale is an empowering and inspirational poetry book that uncovers the process from hurt to heal. It is a collection of over two hundred poems that help heal souls and empower women. The poems talk about love, hope, heartbreak, anxiety, fear, depression, sickness, despair and acceptance. It is an uplifting book written for those going through an emotional journey back to love and healing.
Why this long title? Why a subtitle?" asked one of my beta readers. I chose this title for the simple reason that some of my poems looked like a song (or at least they sounded as a song in my mind) and also because the book is a collection of poems addressing different themes.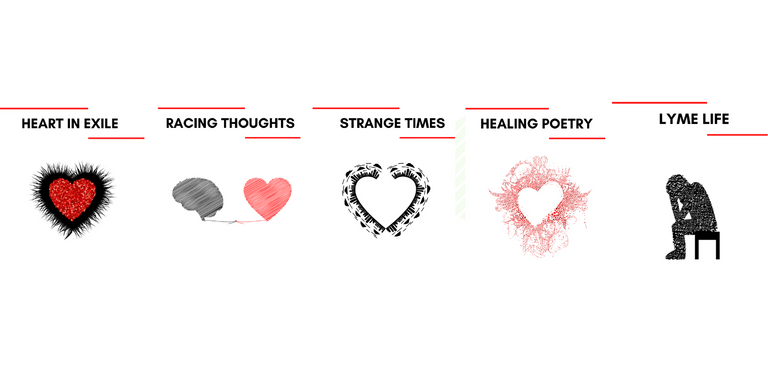 The book is structured in five parts : Heart in Exile, Racing Thoughts, Strange Times, Healing Poetry, Lyme Life which take the reader through all stages of a relationship, from the moment we fall in love till we heal the broken heart and focus on the self-love.
Most of you can relate to many of the poems in the first four parts of the book, where as the last part, Lyme Life offers a different perspective, a glimpse on how it feels to be living with a chronic illness and manage life.
The poems included here depict the struggle of a Lymie (Lyme disease sufferer) and aim to raise awareness for Lyme disease, an invisible illness that I contracted over a decade ago.
Hoping that this post got you intrigued and looking to read for more of my poetry, I wish you:
Happy reading!

Drop me a line in the comments section below if you like what you read!

Here are some of the poems I previously published here on Hive and on Steemit:
NO FREE WILL | MARIPOSA`S SONG | A PAWN | ALL BOUT LOVE| A TALE OF A MINNOW AND A WHALE | LONG WAY DOWN 1 | LONG WAY DOWN 2| SPIDER QUEEN | MINA'S EULOGY | THE CIRCLE OF LIFE | YOU KNOW IT ALL | CONFESSION OF A HUSBAND | BROKEN DREAM| THE RETURN OF A HERX | CLOSE THE DOORS | IT IS LOVE | BROKEN SOUL | FREEDOM | SPEECHLESS | CHECKOUT POINT | TEENAGE YEARS | PINK| PAIN | DARE | LOST | HEAVEN CAN WAIT| THE DEMON WITHIN| A PLACE I LONG TO BE | ONE LONG HOUR | CHANGING SKIES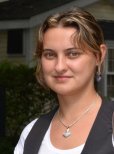 Lavi Picu is the author of four soulful poetry collections: Whiteless Thoughts, Burden of love, Tales of a moody heart and Lyrics for sale. She is a Canadian writer, majored in Linguistics, with a background in translations and writing. She's also a ghost writer, a blogger with a focus on arts and health, a Lyme disease advocate, a mother and a self-taught visual artist.
lavipicu.com
@2020 Lavi Picu aka Lyme Poet. All rights reserved.