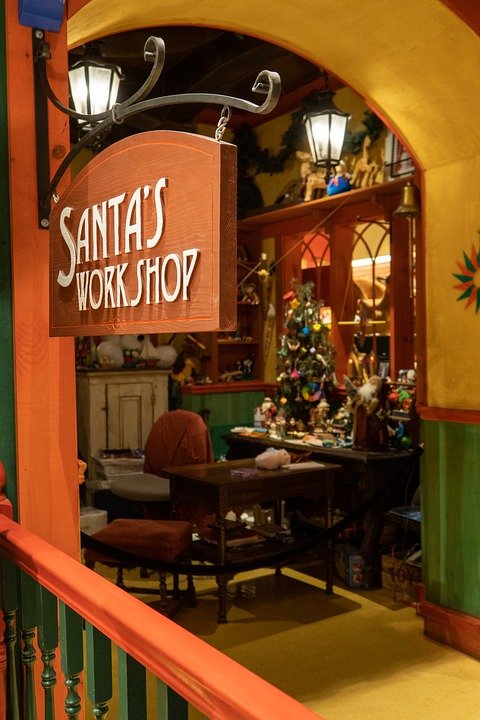 Image Source1
PowerHouseCreatives Contest | My Gift To You
"Santa, Santa, hurry, come quickly. We've got a situation."
Santa smiled, then got up slowly, accepted a cup of tea from Mrs. Clause, then made his way to his Workshop. The scene he came upon was not a pretty one. The Elves were in utter chaos, bustling around the workbenches, whispering, rolling their eyes, and throwing their hands in the air as if in nervous confusion.
"Which one of you pulled the alarm? and what's the urgent matter?" Santa said slowly in order to calm his workers.
"But Santa," one of the younger Elves who follow social media said frantically, "there's a rumor that @zord189 is telling everyone on Steemit that our shop is going to experience a work stoppage. He told them they have to write about their gifts and where they got them from. Seems like @zord189 has sipped some spiked egg nod? Everyone knows all gifts come from the North Pole from Santa's Workshop. Has @zord189 gone mad?"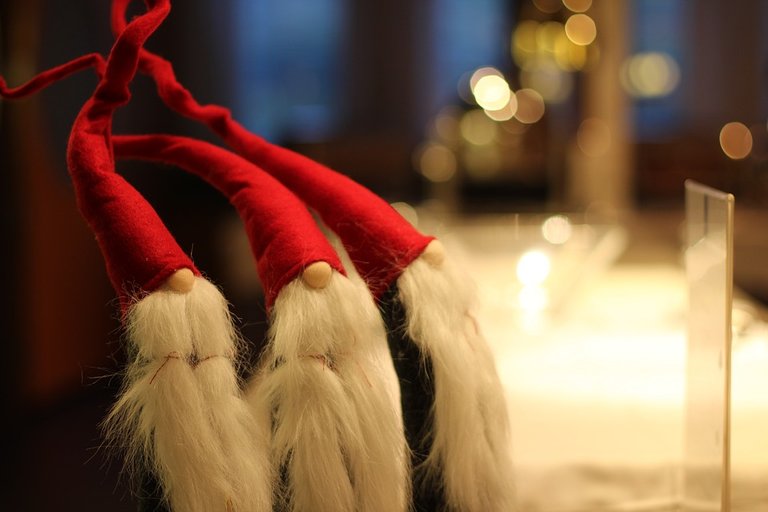 Image Source2
"Well, Elves." I didnt know how to tell you this, but inflation has reached us. We can't keep up with supply and demand, and the price increase for our tools and equipment have ballooned out of control. Therefore, with sadness, I have to tell you that I have no choice but to outsource half of our gifts this year."
"But Santa, the Elder Elf pointed out, we were in the middle of finishing up gifts for over a million of our loyal believers. What are we to do now? I'm in the middle of a gift for @justclickindiva. A sad case, Santa. She's in desperate need of relief, and I've been working on her gift all year. It's special, Santa."
Santa sighed, then shook his head. Reiterating his sadness over the situation, he told them he understood, but they needed to conduct turnover, takeover first thing Monday morning of all specialty gifts and pending notes and letters to credible third party vendors immediately.
"Ok, Santa. But what about @justclickindiva. She's my special client this year. I'm almost finished. Can I continue?"
"NO," Santa responded.
So the Elder Elf called HoMedics to give them the specifications on my gift in order to finish it. He sent my partially finished gift to them. To his surprise, the customer service sales person he spoke to was polite and understanding. Elder Elf was somewhat satisfied he'd made the right choice, but my gift wouldn't have his seal of excellence stamped on it.
You see, my back, shoulders, and neck had started to hurt again, so I forwarded my letter a few months ago to Santa for a gift he thought appropriate to provide some relief.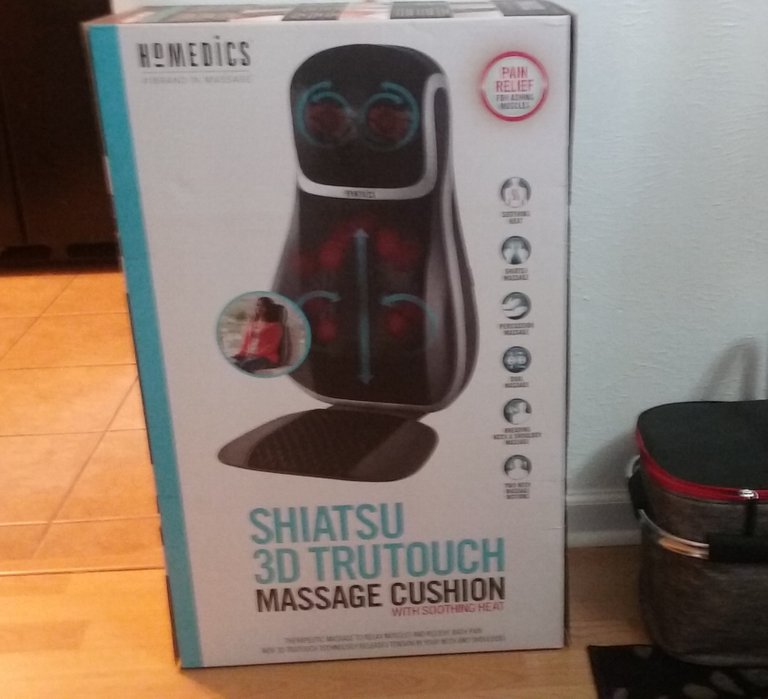 Image Source3
Wow, was I surprised last Thursday to receive a new
Shiatsu 3D TruTorch Massage Cushion with Soothing Heat.
It's perfect for my office chair. I haven't opened the box yet. I'm going to wrap it in honor of Elder Elf to show my appreciation for his hard work, even though he didn't get a chance to finish it. Then I'll open it up on Christmas Day and be so thankful for Santa and Elder Elf.

Thanks,
@justclickindiva
Happy rest of the week everyone with whatever your endeavors.
---
SOURCES:
a) JustClickin logo created at CoolText.Com
b) Unless otherwise noted, all photos taken by me with my (i) Samsung Galaxy 10" Tablet, (ii) Samsung Phone, & (iii) FUJI FinePix S3380 - 14 Mega Pixels Digital Camera
c) Purple Butterfly part of purchased set of Spiritual Clip Art for my Personal Use
d) Separator Lines Free ClipArt Belt from Public Domain Vectors & ShadedLine from ClipArt-Library
e) All Tribe logos used with permission of Tribe Discord Channel admins.
Image Source1 by LAWJR from Pixabay
Image Source2 by [eKoKKi](Image Source 2 from Pixabay
Image Source3 taken by me, @justclickindiva, with my IPhone




I SUPPORT THE FOLLOWING GROUPS: