Business At Hand - Steem / Tron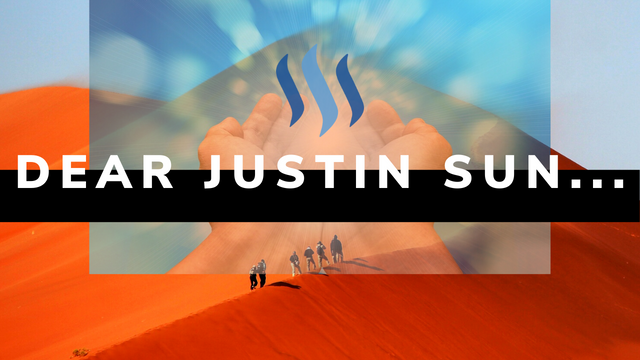 You arrived with a dream then shattered the dreams of many over the last month, Who is this person who caused mayhem to Steem blockchain community?
On reading your history, your intentions sounded much like ours, where did things go wrong?
"We will be the founders, builders and evangelists for a decentralised, autonomous ecosystem. It is time to return to that original intention, to continue on the path to creating an internet owned by the people, governed by the people and for the people" ~ Justin Sun, founder, blockchain-based currency platform, TRON
Who is: Justin Sun Yuchen - graduated from Hupan University in 2018 after finishing the three-year programme and submitting a thesis titled "The Birth of a Decentralized Internet", focused on the blockchain industry. No mention of your parents or siblings, you would have found a home and friends on the very blockchain you have hurt.
Some of your own words -
"In this sense, my start-up journey is an experiment in Hupan values [to improve society with moral integrity] and methodology [avert failure and take control of the future]. This was also a crucial time for self-development, where I would hone my business sensibilities as an entrepreneur."
Saddened by events revealed over the last month one really starts to try to understand the reasoning, I found none! You started out doing podcast-style shows, talking a very similar language blockchain people understand.
Buying Steemit, attached to epic Steem blockchain, then stumbling/stopping the chain with money you have ironically made from people online, or keen enough to venture into cryptocurrency space globally. Production and support is high on Steem blockchain, as are charity projects, something you mention in supporting charity.
If you have no intention of growing this space, perhaps sell it back to the community (discuss with Old Steem Witnesses), let us move forward!
Business is business, not growing a newly acquired business to say the least is confusing (even if purchased with hidden agendas on both sides), so in closing I will use a Chinese old saying: "One postponement causes a depletion of energy, the second postponement causes depletion of morale, and the final postponement causes death."
Look forward to your reply in anticipation,
Joan

Thank you @jaynie #PowerHouseCreatives Organized Team Work Supporting Steem Blockchain

Thought for Today: "Any weapon is dangerous even to a person handling it." ~ African Proverb
---
Information Sourced
Information Sourced

HOW TO JOIN IN:
GENERAL INSTRUCTION:
Create a post titled: Dear Justin Sun – (@justinsuntron / @justinsunsteemit) - My (@YOUR.USER.NAME.HERE) open letter to you!
PLEASE COPY AND PASTE THIS TITLE AND THEN ENTER YOUR OWN DETAILS

Publish your post to the Power House Creatives Community WHETHER YOU ARE A MEMBER OF OUR COMMUNITY OR NOT - so we can EASILY support it!

Use the tags: SteemHostileTakeover, DearJustinSun, Steemimpact - and then whichever additional ones you want.

ONLY make use of the cover image provided in this post.

Please copy and paste these "GENERAL INSTRUCTIONS" into your post.

Tag 5 people to join in on the initiative. 

Share your post to twitter (if you are on twitter)

Share your twitter link and Steem post link in the comments of @jaynie's "Dear Justin Sun" post.

I am tagging: @bigsambucca @bucipuci @detlev @dog-marley @prydefoltz

Communities I Support: #qurator #steemitbloggers #steemsa #steemitbasicincome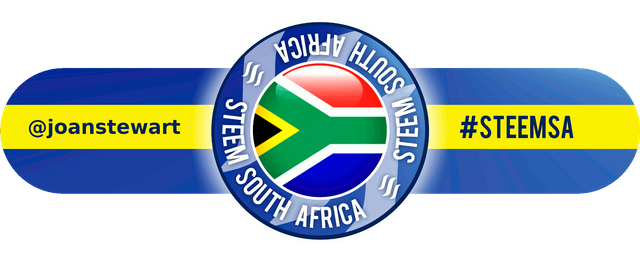 Connecting the people of #STEEM across South Africa. #steemsa
JOIN US HERE