Writing to Heal...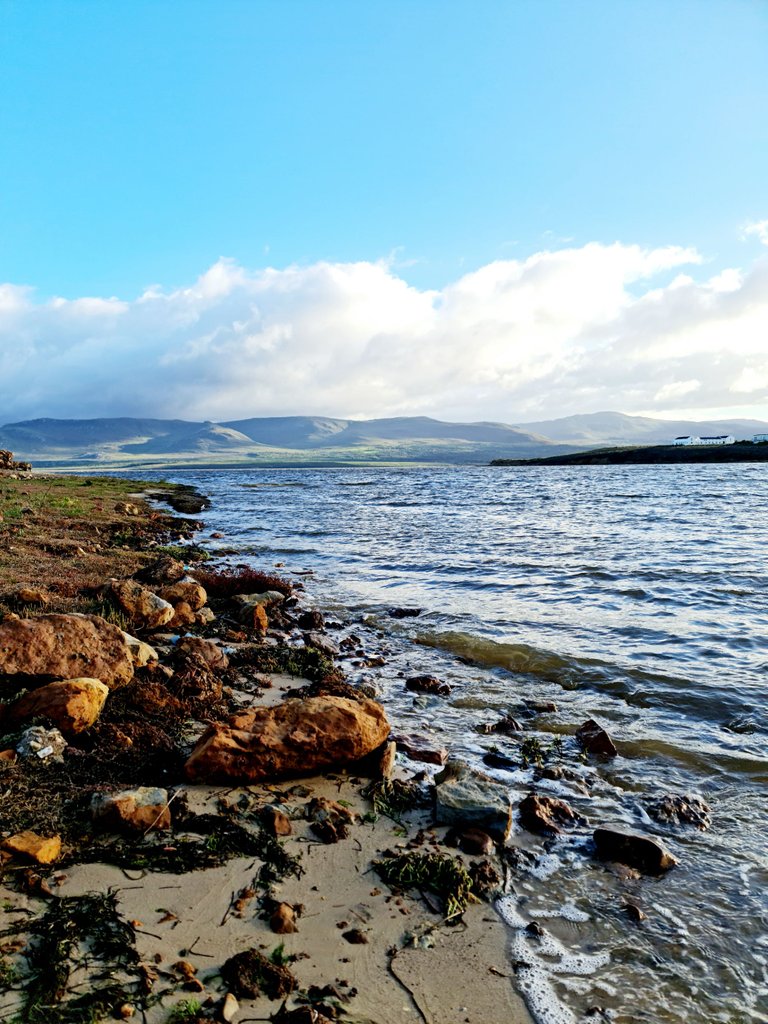 "There are thorny, unfinished chapters being written in our lives all the time. Writing can help us find our way through these challenges."
― Sandra Marinella
Change is an inevitable part of life and lately I have needed a complete 180. I have barely been around on Hive or discord for that matter because I simply felt the need for a break from it all. I needed time for me and my life here in the real world. I needed to BREATHE, outside of the online world. I have missed the sharing of quite a lot during this time… my mom's 72nd heavenly birthday came and went, my birthday passed me by too, as did my four year anniversary mark here on the Hive (Steem prior) blockchain and then most recently… yesterday - not only was it father's day but it also marked one year since my mom passed. It has not been an easy month if I am honest and all I have wanted for the most part was to disappear – vapourise into nothingness.
If I could put into words the way I have been feeling, I would say that my passion left me, my enthusiasm dropped me and my general lust for life vanished into thin air. Any and all kind of responsibility has just felt like more than I could face. I am not a person to feel like this and I can quite confidently say that I have never NOT been able to self motivate or pull myself out of a seemingly bottomless hole… until recently. I suppose the emotional reality of two of the above mentioned dates hit me harder than I thought they would. In fact, three of those dates… my birthday included, as this was my first birthday without my mom and her special "touches". Last year was my 40th and that morning was the day we checked my mom into the ICU… so not a particularly good memory either.
I have taken a lot of time for myself, to just be. To explore creative avenues and find constructive activities to help me keep moving forward, but it has not been easy and I have come to the realisation that a large part of that reason has been because I have not been writing. I have blogged about many things over the years, with a few key focus topics, but one of the primary reasons I wrote and continue to do so is for me! For me to offload, process, grow and heal… and I removed that from my daily agenda because I was not in the best head or heart space and I began wondering if my rambles here were inappropriate or a waste of time. What I forgot momentarily throughout this last month though, was that first point… when your writing is a part of your personal journey, the opinions of those around you actually don't need to matter unless you want them to – the process is about you and the release, acceptance and letting go of the things which concern, hurt or hold you back… nothing else needs to come into it.
So, here I am – for the first time in a long time, writing for ME again. I am putting myself first and reminding myself just how beneficial this writing journey has been for me thus far and that I should continue to embrace and explore it. I am still feeling a little "socially removed" but I am going to try and move over this hurdle by doing the one thing that has been a little scary to me lately – writing freely. Sounds ridiculous really, doesn't it – considering I have been doing it for so many years. Nonetheless, we must ride the waves – challenging as that may be sometimes.
I am sorry for the engagements left hanging over this last month and for not being around to show everyone love and support… but I needed (and still need) to give that to myself first for a change, in order to make it to the other side. I cannot actually promise (not that I should feel obligated to do so anyway) but I am going to TRY and get back up, dust my knees off and keep moving forward, with love, light and positivity - but I know I need to be gentle and patient with myself, and I can only ask that everyone else is too.
"Experience your pain. Embrace your silence. When the time feels right, find your way back to your words -- and write."
― Sandra Marinella
❤❤❤
Until next time...
Much Love from Cape Town, South Africa xxx
Jaynielea

JOIN US ON DISCORD
SUBSCRIBE TO THE LIFESTYLE LOUNGE COMMUNITY HERE
JOIN US ON TWITTER


ALL IMAGES ARE MY PROPERTY UNLESS OTHERWISE CREDITED
---
---