THE WEEKLY No. 15- Lifestyle Lounge Blog Inspirations for the Week ahead.
It is always nice to get fresh inspirations and ideas for your blog posts which we may not necessarily have thought of ourselves. I think it is also pretty common for us to naturally gravitate toward the same topic genres of preference, so stepping outside of our own "box" does not always come naturally.
For this reason, I have decided to publish a weekly list of potential ideas for those of you publishing to the Lifestyle Lounge Community to make use of, should you so wish. There is absolutely nothing obligatory about this list, it is merely there to motivate and inspire - Even if one of the ideas does nothing more than trigger another idea for a post, SUPER! So, with that said, welcome to...
THE WEEKLY - No. 15
Lifestyle Lounge Blog Inspirations for the Week ahead
---
My Health & Wellness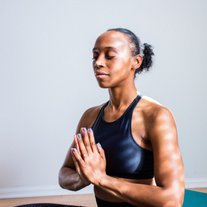 Covid and lockdowns around the world have brought about complete lifestyle changes for most of us, from our mundane daily routines through to our personal health and wellness. Isolation as well as the general change in living has had some devastating effects on a lot of people, but through this many positives have come about too. People have begun to put more focus and energy into their personal health and wellness on both a physical level as well as an emotional and mental one. This blog prompt is for you to share a little bit of that inspiration and journey with us. Do you have a new eating plan, exercise regime? Did you start meditation or yoga? What changes have you discovered within yourself along the way? Perhaps you could share some of your emotional struggles during this time and how a shift in your health and wellness choices has improved this.
---
Motivate Me Music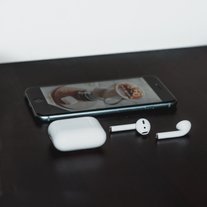 Keeping somewhat in line with the theme of the previous prompt - and possibly something that can even be used in conjunction with the shares given in posts regarding that prompt. I think we all have our personal playlists - mine is quite extensive and I have playlists for pretty much most genres of music... but if there is one genre of music which everyone the world over could use right now, I would say it is motivational tunes! Share your top 5 or 10 favourite motivational and inspirational tracks. Tell us a little bit of where the love for each song came from and what it is about it which uplifts you. A Youtube (or other) link to the songs would be great so that others can get the opportunity to listen too!
---
Go Go Gadget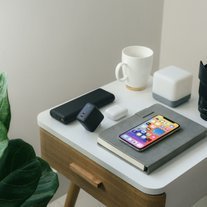 Safe to say that most of us love gadgets - I know I do! Whether tech, electronic or manually operated - gadgets make life cooler and simpler! This prompt is a pretty straight forward - Share your top 5 gadgets with us, tell us what they are, what they do and why they are awesome! Practical information on the respective gadgets should be included - ie. how much they cost, where they can be purchased etc. Note: This is not limited to any specific kind of gadget - it can be a tech gadget, a kitchen gadget, sports gadget, electronic, manual - anything!
---
If the shoe was on the other foot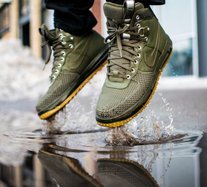 This prompt is all about broadening our own perspective as well as that of our readers... and could prove fun s well as insightful, depending on which angle of approach you take. Write about what YOU THINK the world would look like from someone else's eyes. This could be absolutely anybody! Somebody you know well, or don't know personally at all. It could be someone from a different generation, a different country, or a different cultural, religious, or even ethnic background.
---
The Daily Deeds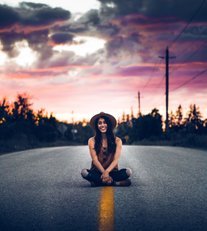 When we do nice things for others or just "positive" things in general, not only does it make us feel better, but the recipient too. This is slightly more practical prompt, in that you will do this for a week, collect the data, take the photos - whatever and then compile the post after seven days. Make a point of doing an intentional good deed every single day for seven days and then share all seven of them with us after that week. The world needs more positivity and this is a great way of spreading the good vibes!
---
Well there you go, a working weeks worth of inspiration.
Happy Blogging!
See you again with more inspirations next Monday!
---
Want even MORE blog inspirations for stuff you can post to the Lifestyle Lounge Community...
CHECK OUT PREVIOUS "THE WEEKLY" POSTS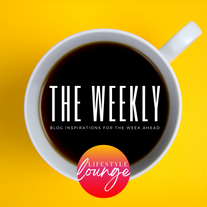 ---
❤❤❤
Until next time...
Much Love from Cape Town, South Africa xxx
Jaynielea

JOIN US ON DISCORD
SUBSCRIBE TO THE LIFESTYLE LOUNGE COMMUNITY HERE
JOIN US ON TWITTER


ALL IMAGES ARE MY PROPERTY UNLESS OTHERWISE CREDITED
ALL IMAGES USED IN THIS POST ARE COMPLIMENTS OF UNSPLASH
---
---