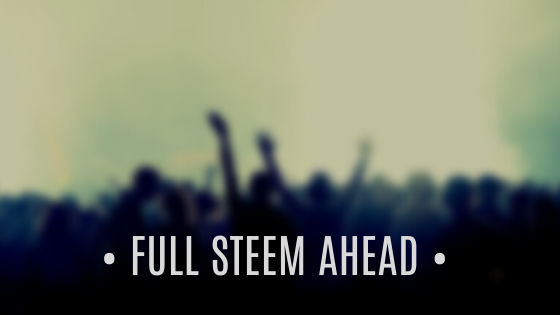 "You'd be surprised how many shortcomings can be overcome by hustle." ―Pete Rose
I am not generally one to write content which attempts to cause a stir – unless it is in one of my kitchen pots lol… but I have had enough of the "all talk and little action" attitudes of so many on the Steem network! It reminds me of what it is like here in South Africa when it comes to voting time. People are quite happy to sit idly and verbalise endless complaints about the state of the country but then they don't go and vote and with that action-less action, they are paving the path to their statements of doom and gloom.
I woke up this morning and I started thinking about it a little bit and decided to write this post, not to whinge and whine but rather...in an attempt to start kicking some butt around here – everyone already knows how good I am at using my boot. lol
Although there are many Steem advocates out there, doing their thing to promote Steem, assist the newer people here and to at least TRY and make it a healthier and more balanced space - @theycallmedan, @stephenkendal, @pennsif, @steemterminal, @heyhaveyamet to name just a few - I would also like to believe that myself and my Power House Creatives community are also positive Steem advocates, - however, on the other side of that coin, there is also a lot of negativity wafting around of late too and people expressing their disheartening feelings about so many things.
People are quick to talk about community. People are even quicker to talk about support and promotion but somehow and unfortunately, it mostly seems to stop there. Like the expression - "The proof is in the pudding" - well, this dessert table is looking rather sparse if you ask me! *In English: Get off your idle arses and start doing something that actually positively assists the growth of Steem!! STOP whinging about the negatives and issues which we are ALL already aware of... every project encounters its own set of wrinkles - but while those iron themselves out through the efforts of MANY "back of house" individuals, it is up to us as the "people of this platform" to step up and make a "front of house" effort to positively educate and inspire those around us... both on and off the blockchain. – *
Do you think the marketing team of Mercedes Benz sit around a board room table crying their eyes out over a box of tissues after the latest BMW advertising campaign hits? No, they sit around that table and brainstorm a return punch that hits even harder. Success in any shape or form would be non-existent if people didn't fight for what they believe in – and if you don't believe in it then you are wasting your time to begin with. Nothing in life is imminent, so don't behave like it is! No, Steem is not without it's problems, and the same can be said for pretty much everything in life, but the fact remains that if absolutely EVERY active user of the Steem network put some noteworthy effort into promoting our blockchain to the people around them then those problems absolutely CAN be diluted. And this can also be said for assisting the people who are new around here.
There is great power in numbers, but "the numbers" actually have to work together consistently! I am not referring to a one time post saying how much you love Steem – no, I am saying we need to educate and inform people about Steem… we need to seek out and guide the genuine new comers that have joined, and we need to support the people who produce great content and are essentially the flagships of what we WANT to this space to be.
Nothing changes if nothing changes... So, this is me – speaking up about speaking out and also appealing to ALL OF YOU reading this!!! Get out there and start networking for Steem! Shout it out to the world! Get involved in whatever ways you can… Get your hands and feet dirty and don't do it once or twice – do it ALL the time, again and again and again!!!! We didn't come this far to throw our hands up in the air.
Mother Theresa once said that she would never attend an "anti-war" rally but would gladly attend a peace rally. The point being – STOP expending your energy focusing on what others are doing or saying which is creating negative hype and START directing your focus onto the positives which YOU have the power to implement.
"An idea not coupled with action will never get any bigger than the brain cell it occupied." ―Arnold Glasow
I am SICK of all the "nay sayers" and even more exasperated by those that say nothing at all! I have been a part of all kinds of community driven projects and ventures over the years and let me tell you, I have NEVER come across a thread of dedication stronger than that of the Steem community - it is overwhelming what we all achieve when driven to do so. When there is a WILL there is ALWAYS a WAY! - At the end of the day, it is ALWAYS about who wants it most...So, do you believe in Steem? Do you want it to be here in 10 years time? I know I do!
If you have built castles in the air, your work need not be lost, that is where they should be. Now put foundations under them. - Henry David Thoreau
❤❤❤
Until next time...
Much Love from Cape Town, South Africa xxx
Jaynielea
FOUNDER OF THE POWERHOUSE CREATIVES & STEEM SOUTH AFRICA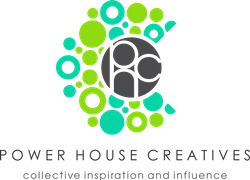 A community of individuals who are dedicated to producing quality content
which adds value to the Steem network and beyond.


Connecting the people of #STEEM across South Africa. #steemsa
JOIN US ON DISCORD (South Africans Only)
JOIN US ON TWITTER
JOIN US ON FACEBOOK

ALL IMAGES ARE MY PROPERTY UNLESS OTHERWISE CREDITED