Hello guys,
I hope you are all doing great as I do! I am still experimenting on changing the style of my old clothes and I definitely enjoy it! I am searching for new ways to modify my old clothes and luckily the internet is full of information and tutorials that can help a lot especially when you are a "newbie".
---
So this time I tried to paint on an old black pair of jeans that I have been wearing for many years now.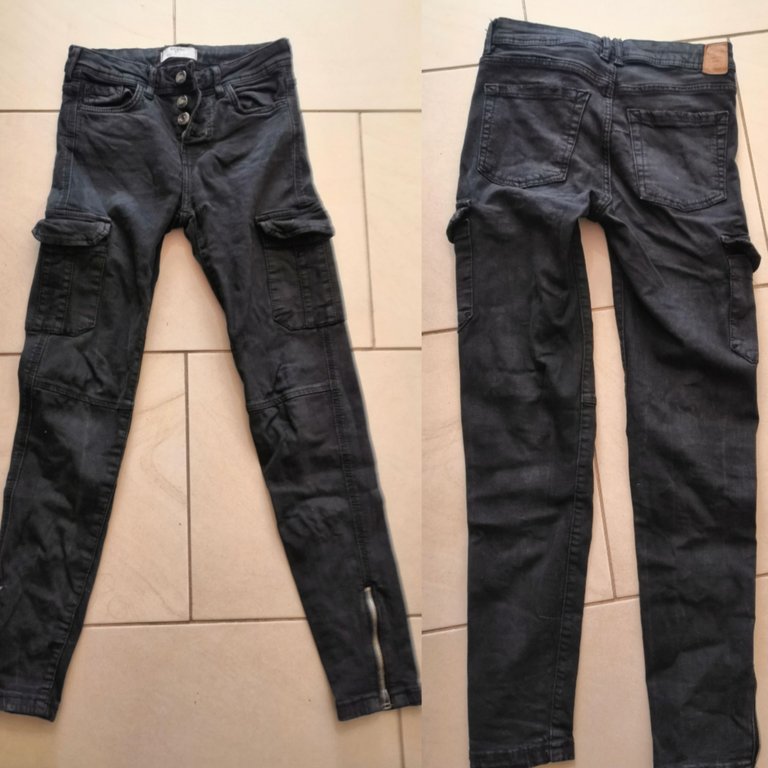 ---
I started with the back side of jeans, by sketching on the left back pocket. I used white pencil to give a basic shape at my sketch and tape to cover around the pocket. It is important to mention that you should dampen the fabric before try to draw lines cause otherwise, trust me you will struggle with this.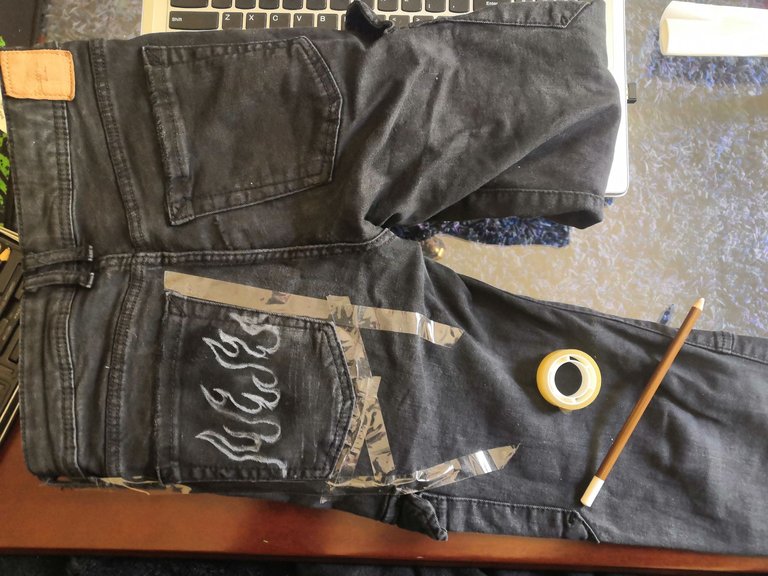 ---
I chose to draw some white flames only on the left pocket cause I didn't want it to seem too much. I used colors specially for fabric so as to be sure that will last ( I read that acrylics or other kinds will crack after some use and wash). Since I finished the painting part, I did some scratches with the scissors at the top of the pocket to create some volume.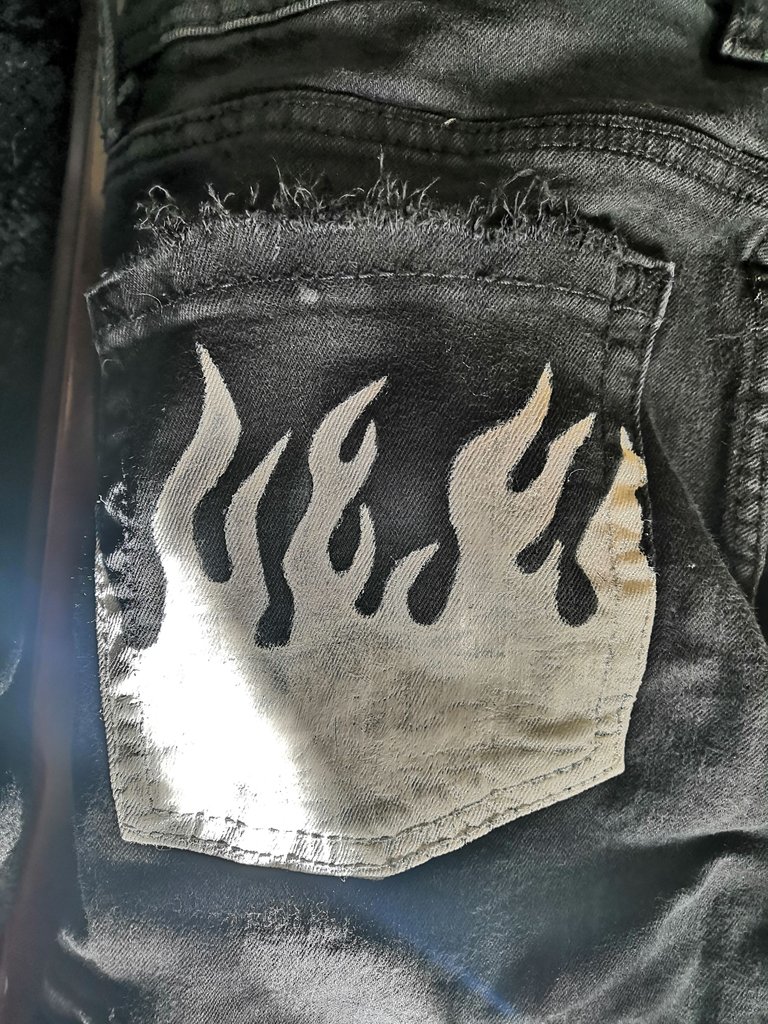 ---
I waited for 48 hours the color to dry completely and turn the other side to continue with project. So I followed the same path with the front side of jeans and I sketched some japanese words on the front pockets.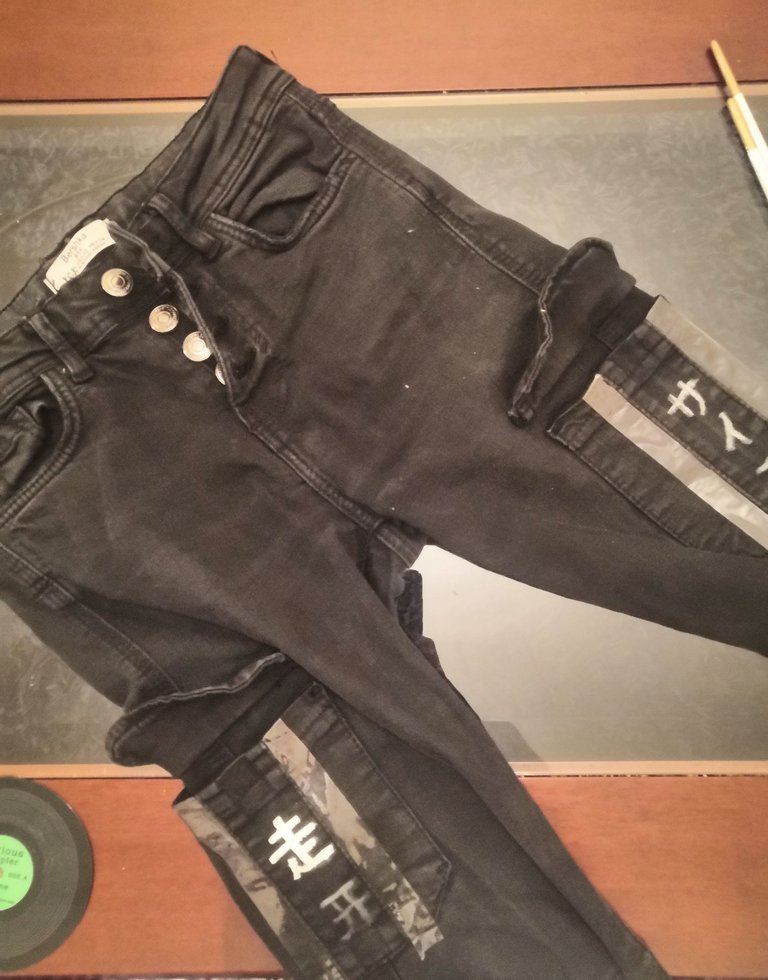 ---
As soon as I finished painting, I had to wait for 48 hours to completely dry. After that the last step to ensure that the color will last for years, is ironing the painting with a baking paper between for a couple of minutes.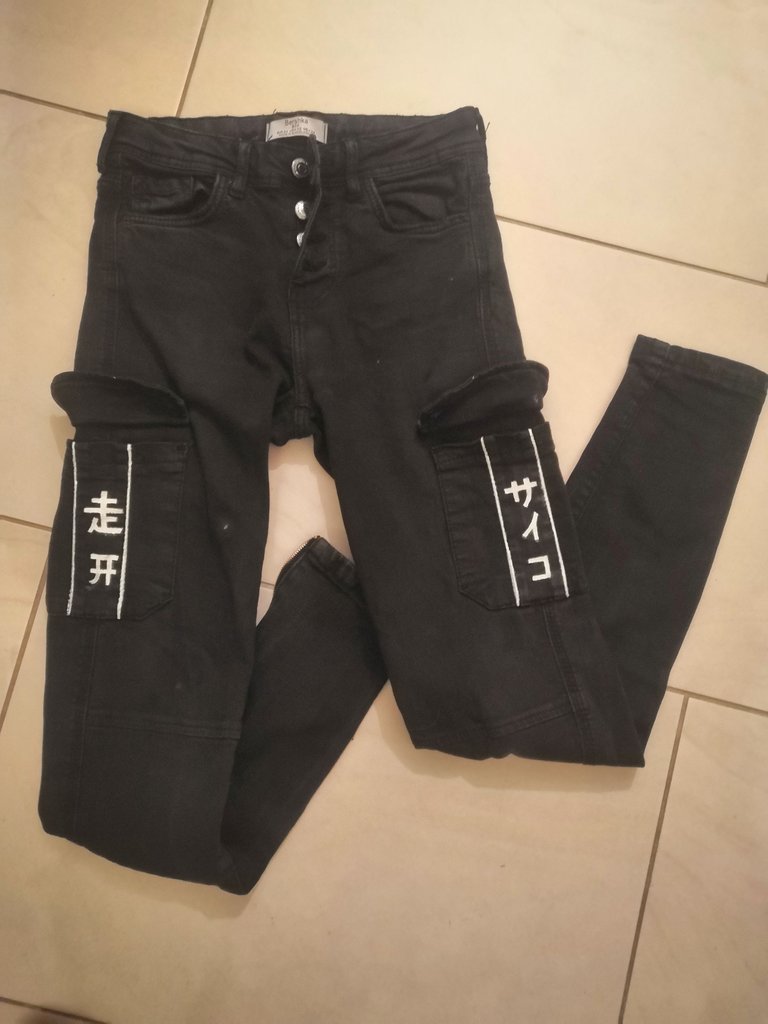 ---
Here are some photos of the result. I kinda like too much the front pockets with the japanese words, I believe that it gave a really fresh sensation. Also the flames at the back pocket I think it creates some light on this total black pair of jeans.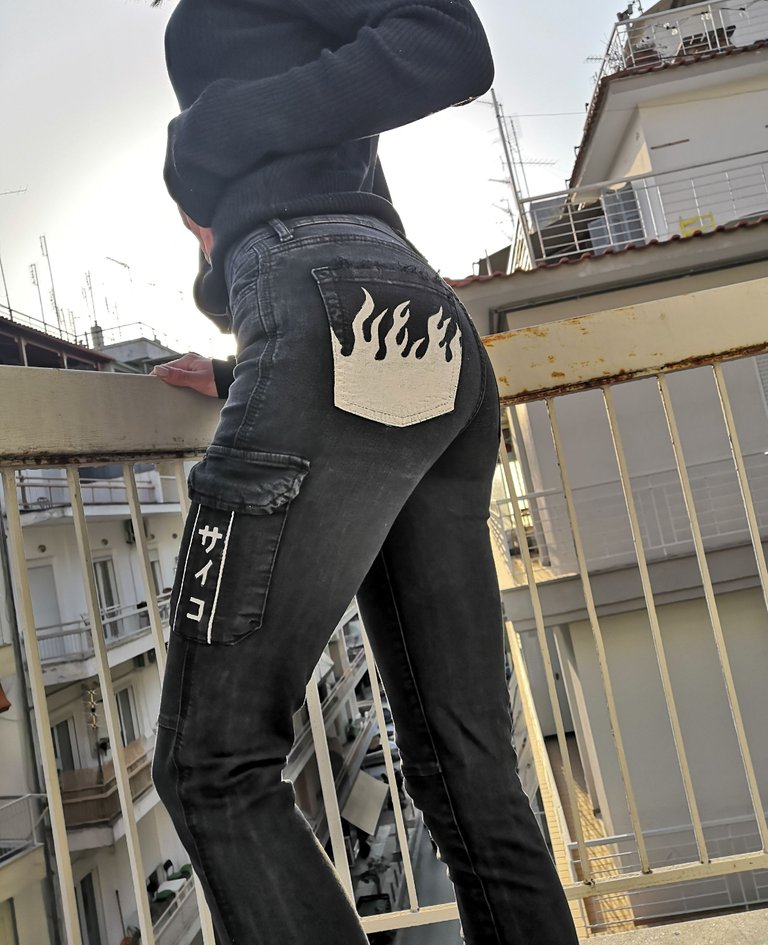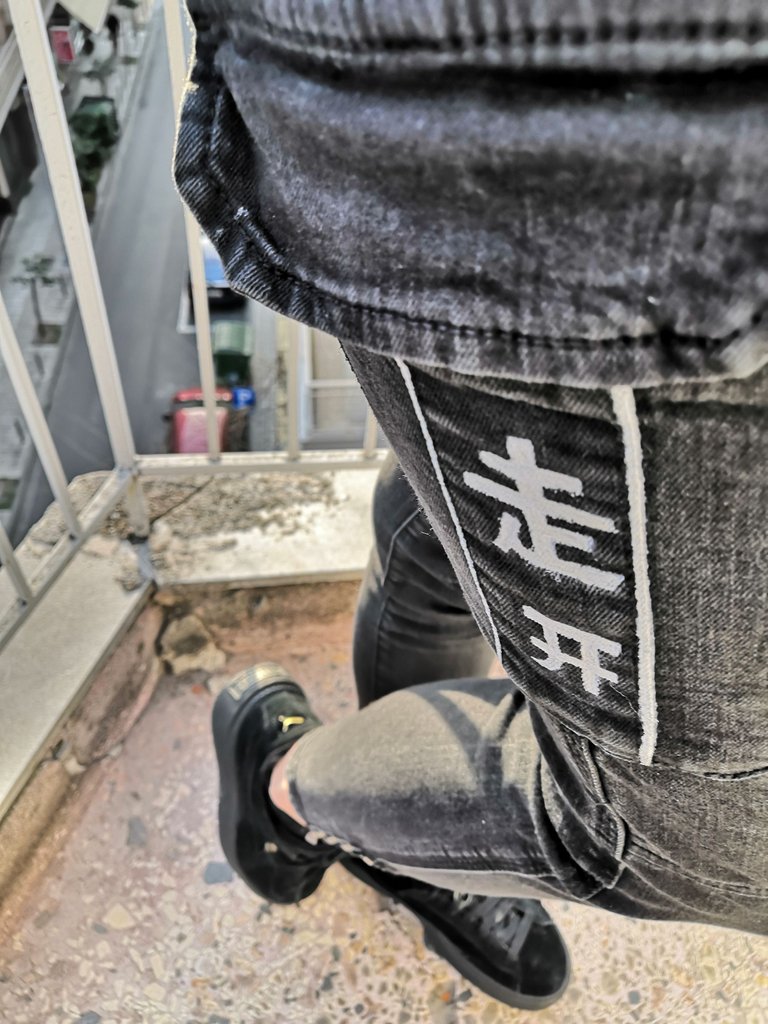 ---
So that's all from my new creative experiment, I hope you find this post helpfull or interestinng! You can ask me any question of course, I would be happy to help if I can!
STAY POSITIVE
STAY CREATIVE 🙏
Illusivelf