The location of this post is in Kimberley, South Africa and all photos were taken with a Samsung Galaxy S6.
It's been 4 days since I made a post. Life happened and the days are speeding by.
On Thursday we got word that my mother-in-law broke her arm and that we must go to Kimberley almost 1000 km from where we live to help to care for her.
So here we are now at the house where my hubby grew up.
His mom love gardening and for my Wednesday walk we took a stroll through the garden.
It's been very dry in Kimberley so the whole garden doesn't look so nice but there are patches of beautiful flowers.
Above is a photo of this beautifully bright "Vygies".
The Aizoaceae Martynov, nom. cons. (fig-marigold family) is a large family of dicotyledonous flowering plants containing 135 genera and about 1800 species.[1] They are commonly known as ice plants or carpet weeds. They are often called vygies in South Africa and New Zealand.
https://en.m.wikipedia.org/wiki/Aizoaceae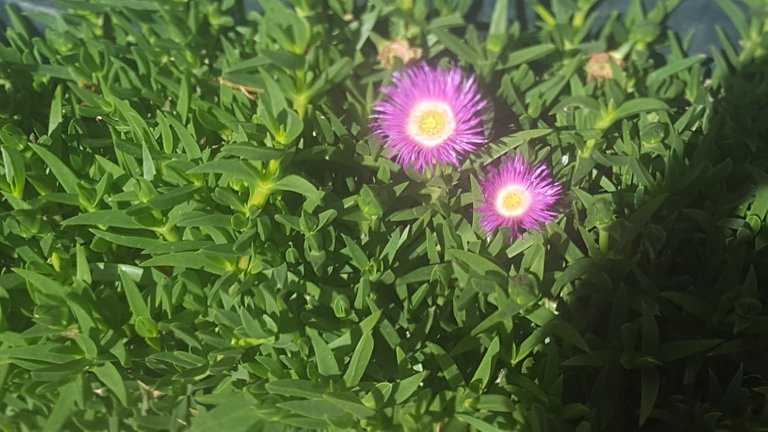 The above flowers is called Hottentot-fig.
Carpobrotus edulis is a ground-creeping plant with succulent leaves in the genus Carpobrotus, native to South Africa. It is also known as Hottentot-fig, ice plant, highway ice plant, or pigface, and in South Africa as the sour fig. Wikipedia
Next is the Clivias that grows nicely under the Apricot tree.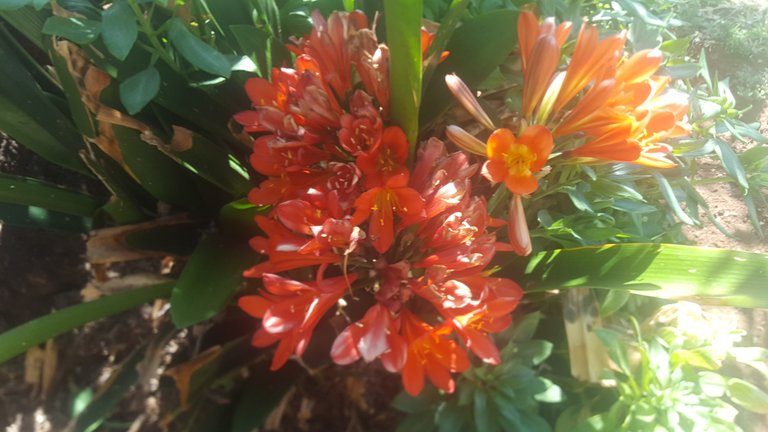 Clivia is a genus of monocot flowering plants native to southern Africa. They are from the family Amaryllidaceae, subfamily Amaryllidoideae. Common names are Natal lily or bush lily. They are herbaceous evergreen plants, with green, strap-like leaves.
Wikipedia
And next to the Clivias is some Inca lilies.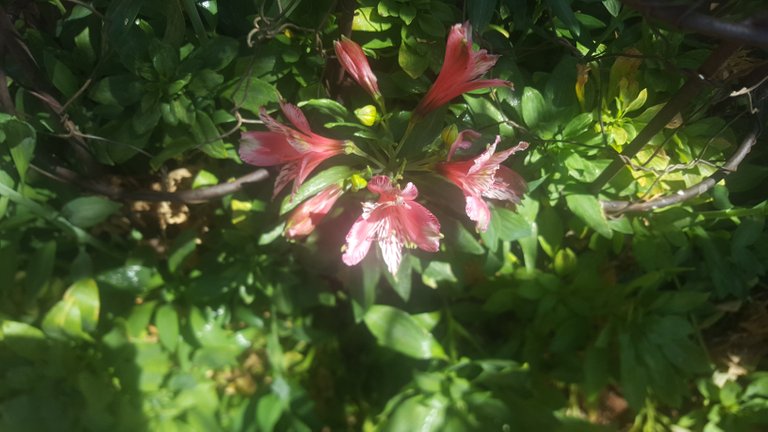 There is also some Inca Lilies in a bed together with some creeping Petunias.
Alstroemeria, commonly called the Peruvian lily or lily of the Incas, is a genus of flowering plants in the family Alstroemeriaceae. They are all native to South America although some have become naturalized in the United States, Mexico, Australia, New Zealand, Madeira and the Canary Islands. Wikipedia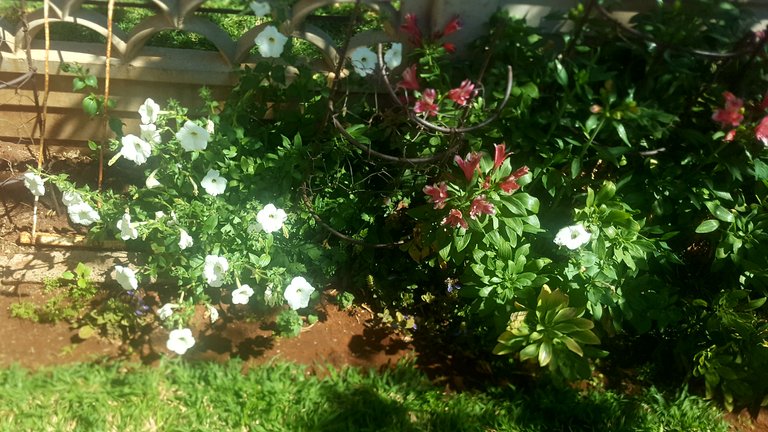 There are literally hundreds of named petunia varieties. They fall into distinct categories, based on flower size and growth habit.
Grandiflora have the largest flowers
Multiflora have greater numbers of somewhat smaller flowers
Milliflora are miniature with even smaller flowers and plant size
"Spreading" types (such as "wave" petunias) are fast growers that can fill in large spaces.
https://extension.umn.edu/flowers/growing-petunias
Then lastly the Orange tree. It's full of blooms and the Bees are very busy pollinating. The blooms are filling the air with a wonderful sweet smell.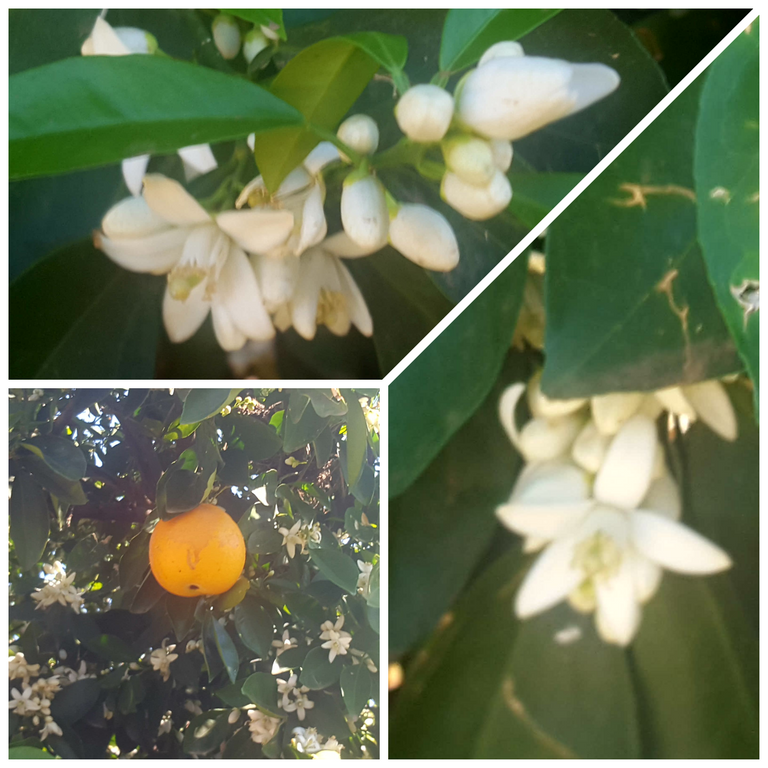 That concludes my Wednesday stroll. Hope you enjoy the photos and information. Thank you for reading.
Thank you @tattoodjay for the WednesdayWalk initiative.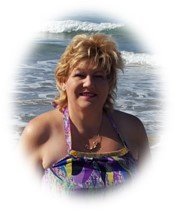 hope777