TreeTuesday - A beautiful Coastal Coral Tree.
On one of our walks we passed by this wonderful and beautiful Coastal Coral tree.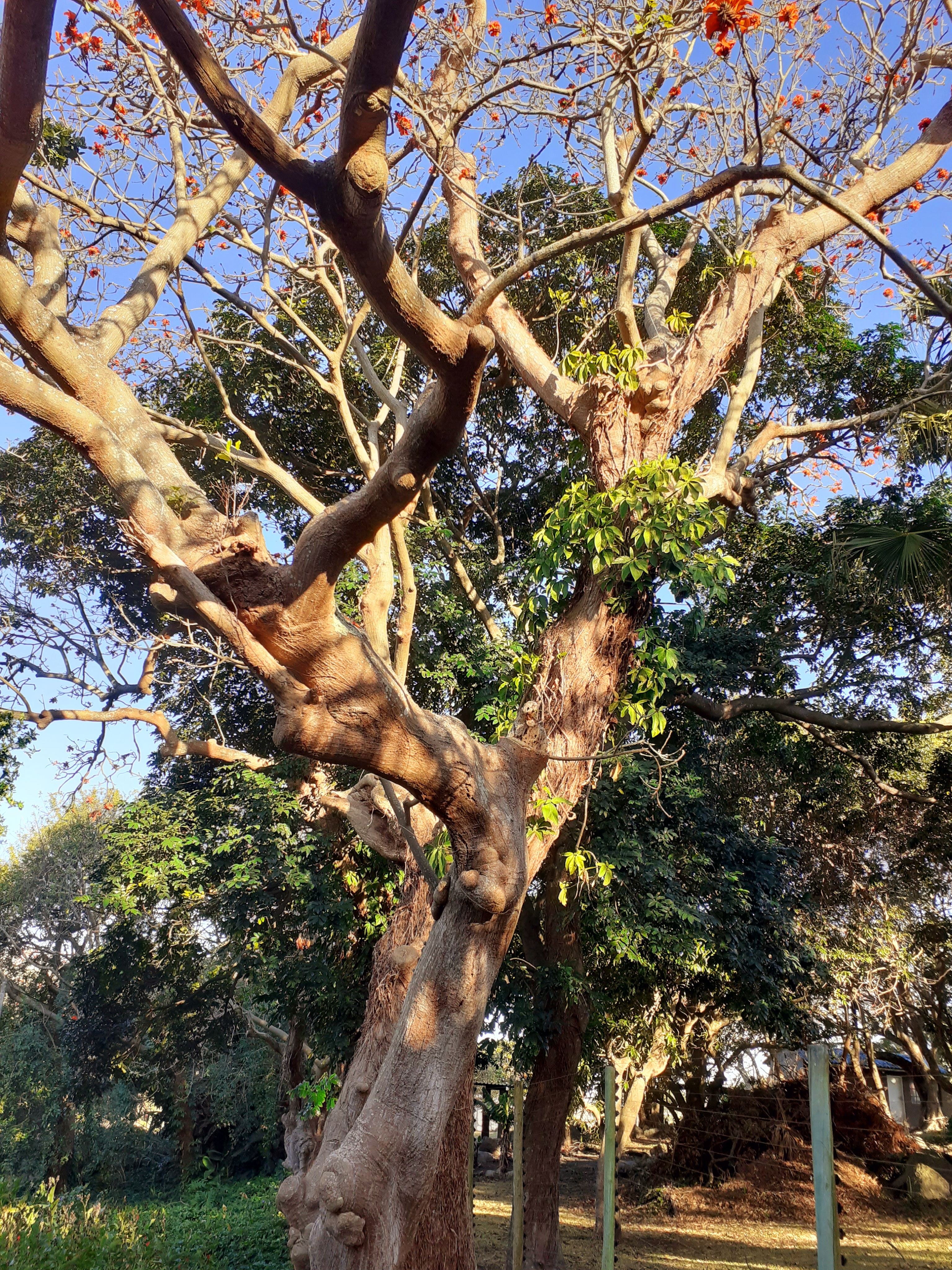 Erythrina caffra grows in the coastal and riverine fringe forests from Port Shepstone in KwaZulu-Natal to the Humansdorp District in Eastern Cape and in a pocket further north on the KwaZulu-Natal coast. It is generally taller than Erythrina lysistemon, the flowers are orange-scarlet, and a cream-flowered form is occasionally seen, and the standard petal is shorter and broader so that the stamens stick out of the flower giving it a whiskered look. In most other respects they are very similar, and were in fact regarded as the same variable species for many years and, when not in flower, are difficult to tell apart.
http://pza.sanbi.org/erythrina-lysistemon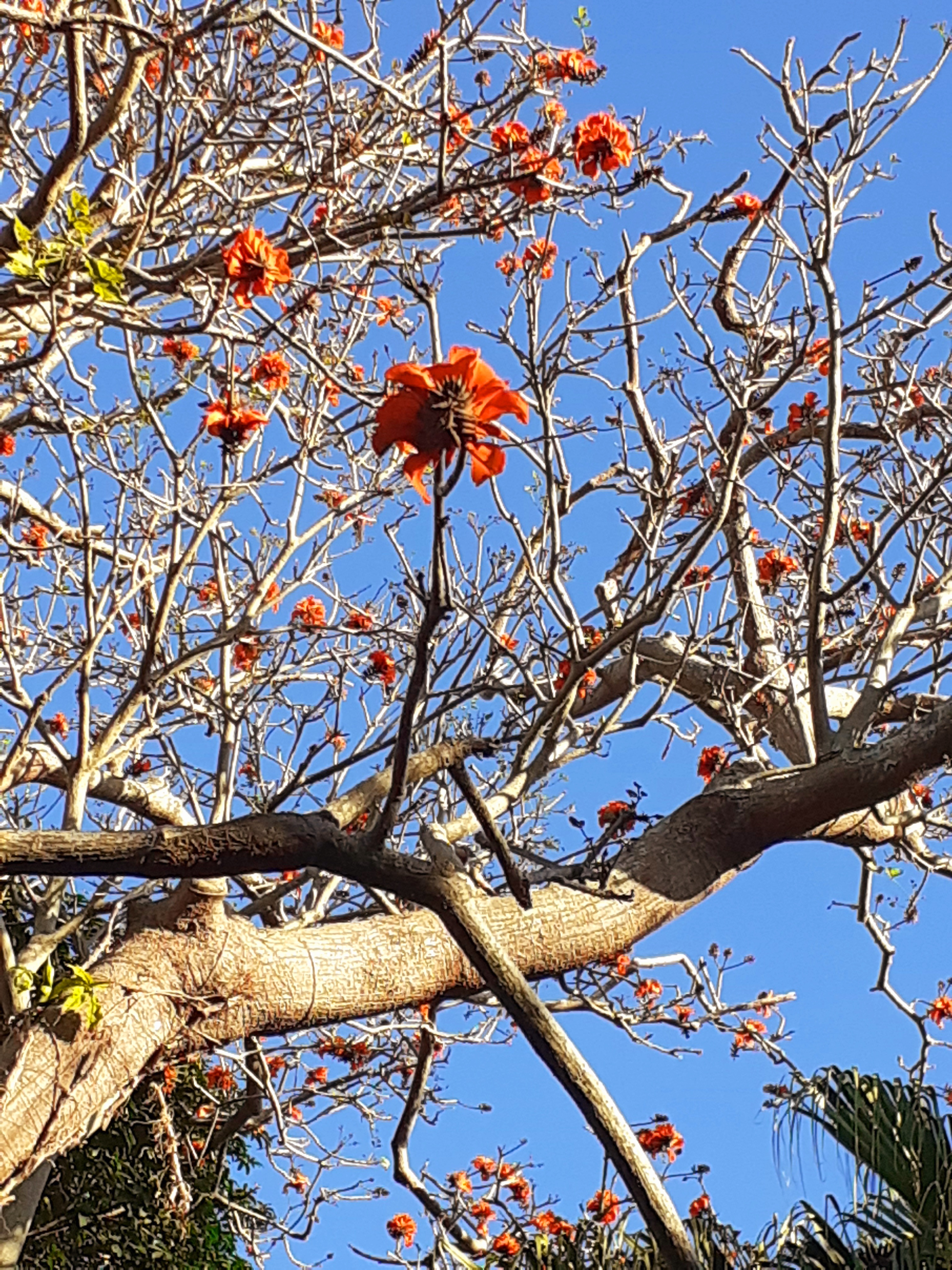 It produces flowers first from late winter to early spring and then produce leaves.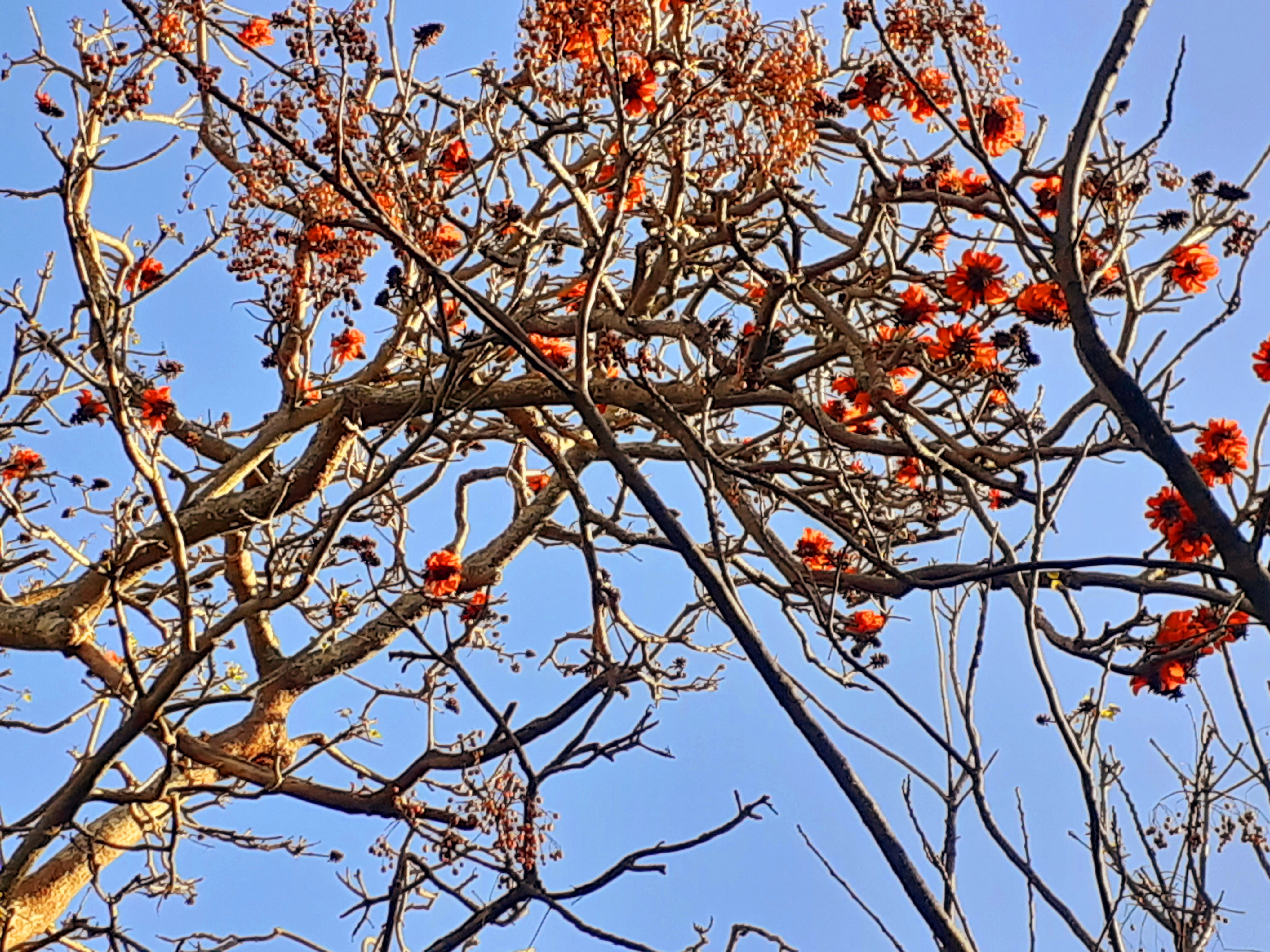 The light bark makes for a good contrast with the bright orange flowers and against the blue sky on a nice sunny day.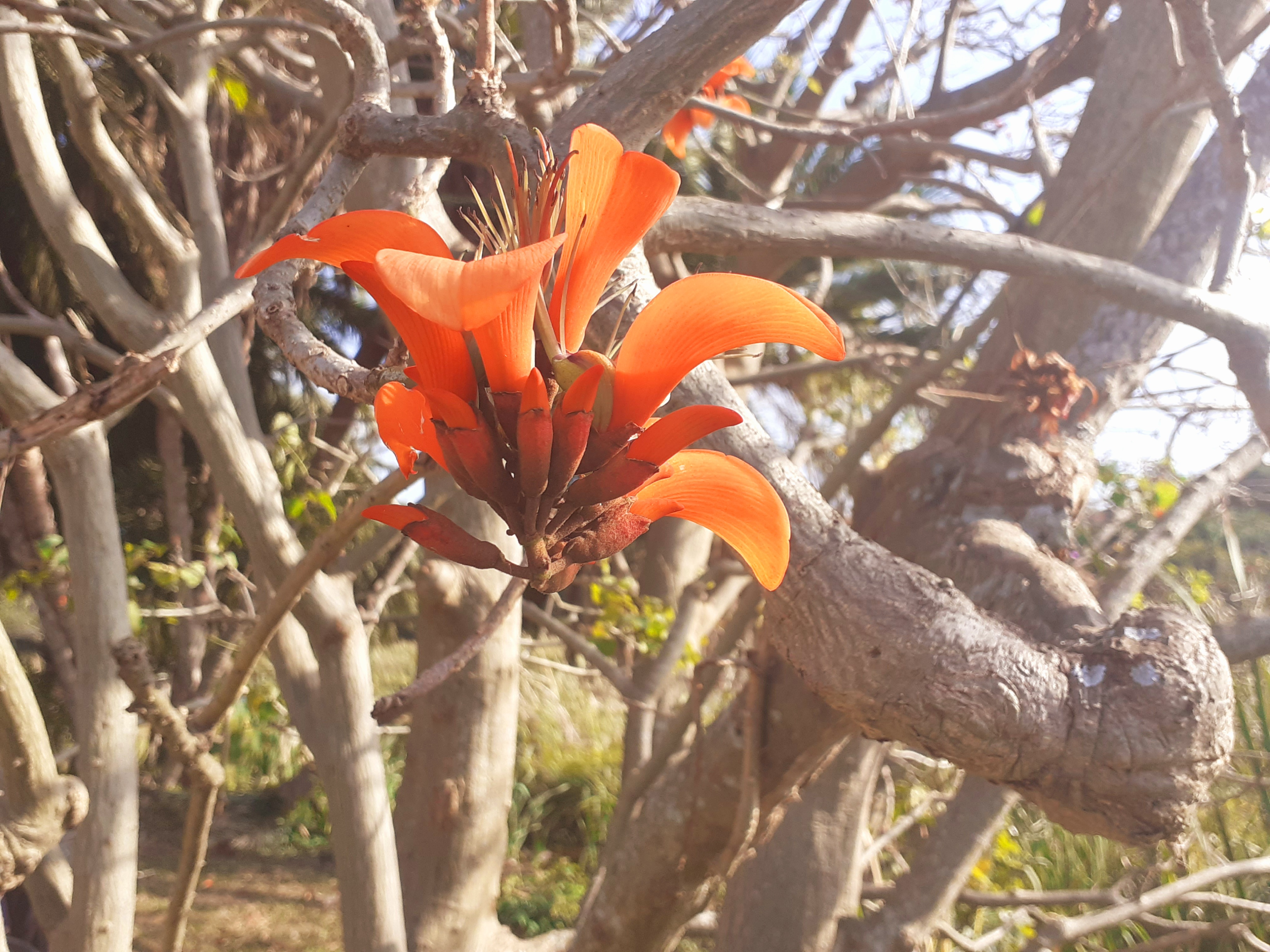 The monkeys love to eat the flowers, it is a good food source for them at this time of the year.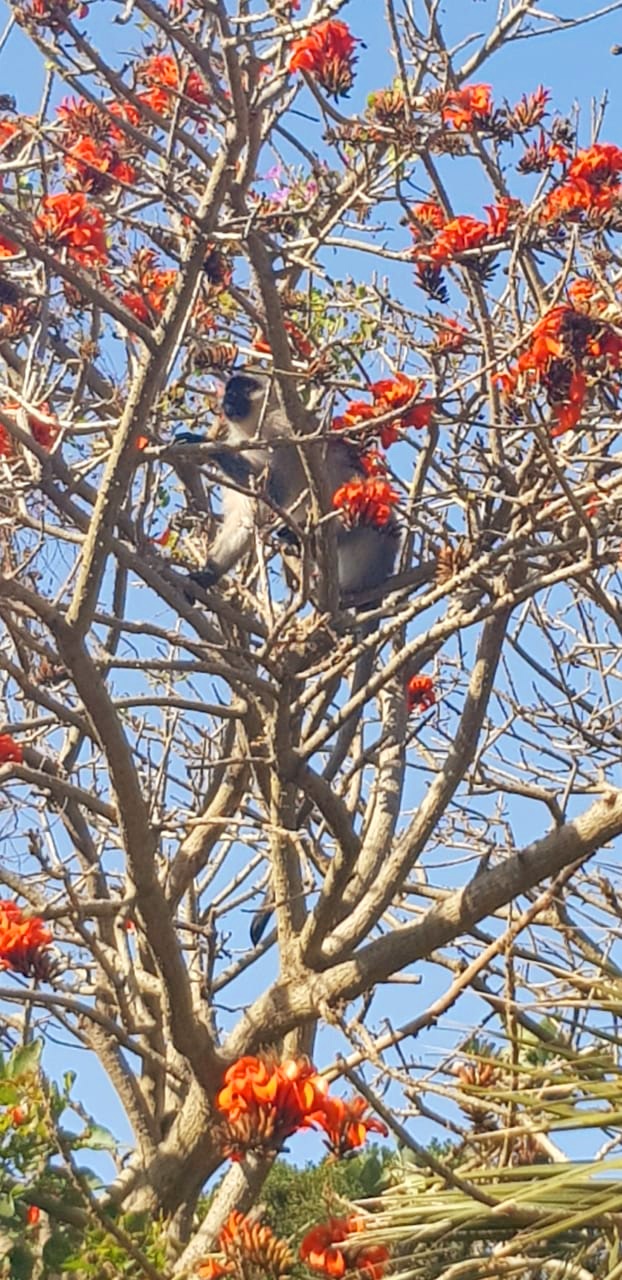 There are more than 100 species of Erythrina that occur in the warm regions of the world. Some trees are small to medium-sized but the Coastal Coral Tree in the coastal and forested regions where conditions are favourable can reach heights up to 20 meters.
http://pza.sanbi.org/erythrina-caffra
This one that we passed by and photographed was a big tree, really magnificent.
All photos my own except the one with the monkey, my friend Susan Muller's photo.
Thank you for reading.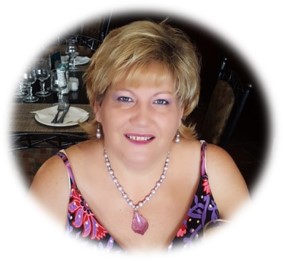 hope777
---
---