Alcanzar la cima, culminar un un proyecto, alcanzar un sueño, lograr un objetivo.
Una sensación de satisfacción y plenitud en la que permaneces unas horas o unos días, hasta que sientes la necesidad emprender algo nuevo.
Reach the top, complete a project, achieve a dream, achieve a goal.
A feeling of satisfaction and fulfillment in which you stay for a few hours or a few days, until you feel the need to start something new.

Fuente
En este sentido de la palabra orgullo, mi momento fue las primeras noches durmiendo en mi casa recién construida, observando el techo que me cubre y que puedo llamar mío.
Luego de una vida de alquileres, haber comprado una parcela y tras años de esfuerzo construido una casa, que sin ser la soñada, hoy puedo decir, que la mas conveniente. Y lo mejor sin el peso de una hipoteca.
La emoción, la libertad. Una sensación que imagino similar a alcanzar la cumbre de una gran montaña.
In this sense of the word pride, my moment was the first nights sleeping in my newly built house, observing the roof that covers me and that I can call my own.
After a lifetime of rents, having bought a plot and after years of effort built a house, which without being the dream, today I can say, that the most convenient. And the best without the burden of a mortgage.
The emotion, the freedom. A sensation that I imagine similar to reaching the top of a great mountain.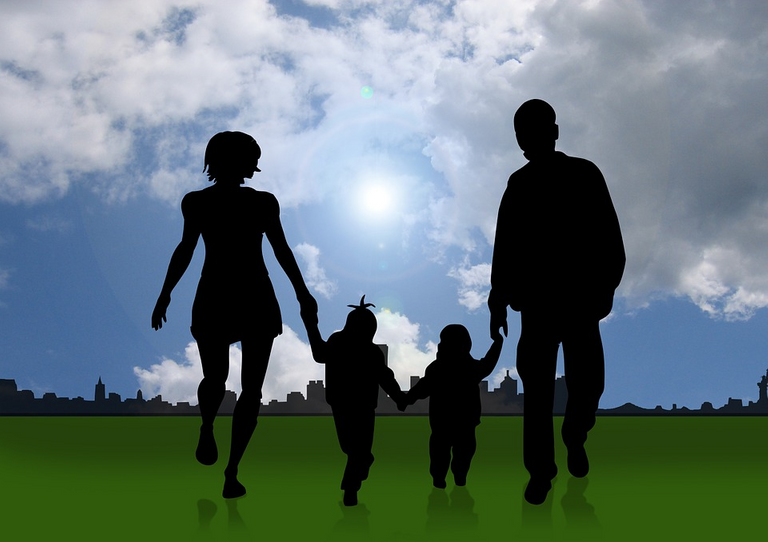 Fuente
Otro motivo de orgullo y satisfacción es mi familia aunque no sea el resultado de mi esfuerzo, sino de mis ancestros y la benevolencia del creador que me obsequio con la idónea compañera y los mas maravillosos hijos que con su amor, comportamiento y logros personales nos llenan de alegrías e hinchan mi corazón de orgullo.
Another source of pride and satisfaction is my family, although it is not the result of my effort, but of my ancestors and the benevolence of the creator who gave me the ideal companion and the most wonderful children who with their love, behavior and personal achievements fill us of joys and swell my heart with pride.
-o-o-o-o-o-o-o-o-o-o-o-o-o-o-#&#-o-o-o-o-o-o-o-o-o-o-o-o-o-o-
Antes de despedirme hoy quiero agradecer en precederme y colocar este reto en Español a @slwzl y @antoniarhuiz quien se tomo la molestia de preparar el cuadro de tareas en Español.
Before saying goodbye today I want to thank @slwzl and @antoniarhuiz who took the trouble to prepare the task chart in Spanish for preceding me and posting this challenge in Spanish.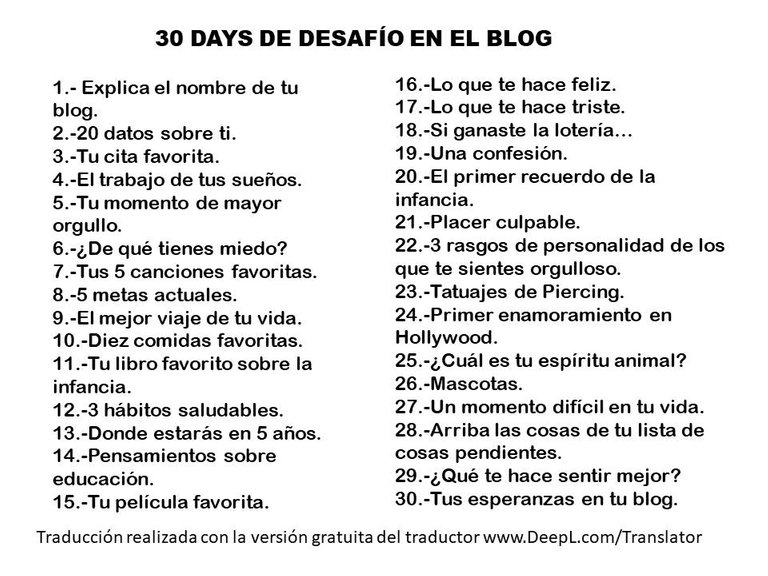 Saludos y éxitos a @isauris y @aurodivys , quienes se unieron a este desafío en sus blogs porque no siempre resulta fácil escribir de si mismo.
Traducido con https://translate.google.com/?sl=es&tl=en&op=translate
Greetings and successes to @isauris and @aurodivys, who joined this challenge on their blogs because it is not always easy to write about yourself.
https://translate.google.com/?sl=es&tl=en&op=translate