Leer, escribir, calcular, formular, diseñar, probar, vender son algunas de las tareas que mas disfruto en mi trabajo, que hoy no cambiaria por el que alguna vez soñé. En mi infancia me encantaba dibujar y pintar, de haber estudiado en la universidad, hubiera sido la carrera de arquitectura, pero el camino fue otro y por el camino del comercio adquirí conocimientos diversos de tantos temas, que termine siendo aprendiz de todo y sobreviviente siempre.
Reading, writing, calculating, formulating, designing, testing, selling are some of the tasks that I enjoy the most in my work, which today I would not change for the one I once dreamed of.
In my childhood I loved to draw and paint, if I had studied at university, it would have been a career in architecture, but the path was different and through the path of commerce I acquired diverse knowledge of so many subjects, that I ended up being an apprentice of everything and always a survivor .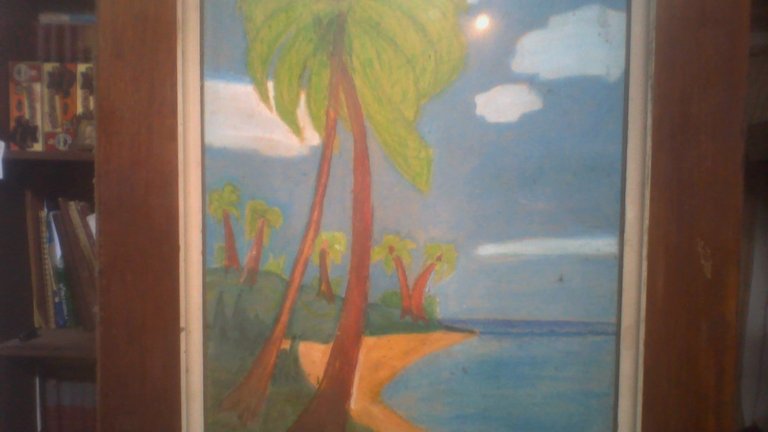 Cuadro pintado por mi, 1973 / Picture painted by me, 1973
Hoy hago jabones artesanales con productos naturales a partir de formulas propias calculadas para diferentes necesidades de piel . Algunas de las herramientas que empleo han sido diseñadas y fabricadas por mi, como he contado en publicaciones pasadas.
Desde hace unos meses me ejercito en la escritura diaria para mejorar y hacerme comprender al tiempo de ser ameno en mis narraciones y generar algunos ingresos interesantes.
Today I make artisan soaps with natural products from my own formulas calculated for different skin needs. Some of the tools I use have been designed and manufactured by me, as I have told in past publications.
For a few months I have been exercising in daily writing to improve and make myself understood while being entertaining in my narratives and generating some interesting income.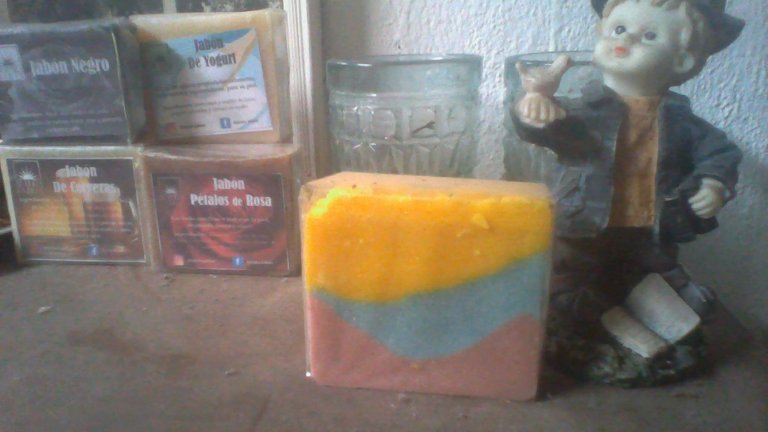 Jabón de prueba con pigmentos / Pigment test soap
Los jabones que hago para la venta son de colores suaves provenientes de los ingredientes que contienen por los beneficios que aportan, pero no colorantes que pueden ser causantes de alergias y en general sin fragancias o muy moderadas.
The soaps that I make for sale are in soft colors from the ingredients they contain for the benefits they provide, but not colorants that can cause allergies and generally without fragrances or very moderate.