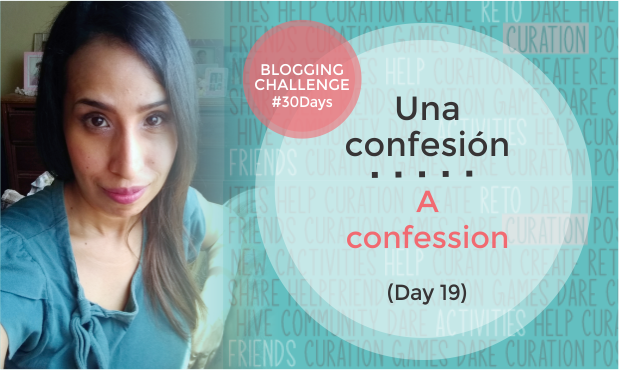 (ES)
El tema del día de hoy me ha hecho sopesar qué compartir, en realidad creo que todos tenemos secretos y que eso contribuye a mantener nuestra individualidad, situaciones que no queremos compartir con cualquier persona sino con aquellas que se han ganado nuestra total confianza. Así que estuve pensando qué podía confesar delante de ustedes, tomando en cuenta la confianza que nos tenemos y que además fuera algo que aportara algún valor para mi blog más a allá ser un tema de cotilleo infértil.
Tomando en cuenta estos dos aspectos he decido confesar lo siguiente: he sido acosada, quizás muchas de las mujeres que aquí se encuentran también les ha ocurrido alguna vez, es una situación que puede llegar a pasarnos en el trabajo, en nuestro circulo de "supuestas amistades" e incluso en nuestro hogar.
Es una sensación horrible y un momento espeluznante el cual se vive al sufrir acoso, empiezas a cuestionarte que hiciste para poder provocar algo así, es increíble como por un momento puedes llegar a sentirte responsable por una situación donde eres la víctima. Un "no", siempre será un "no" y eso tiene que quedar en claro. Nadie debería pasar esos límites, es nuestro cuerpo somos nosotras las que decidimos.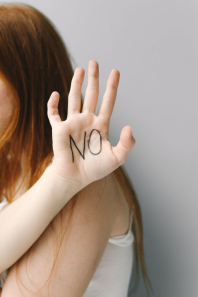 Lamentablemente hay hombres que tienen una sucia imaginación y desean hacerte formar parte de sus fantasías y es aún más doloroso cuando son personas que has conocido por años sin llegar a conocer por completo. Claro está que rompí cualquier lazos que me unían a estas personas que me acosaron, fue difícil aceptar que personas en las que puedes llegar a confiar, o al menos sientes que son personas inofensivas, quieran abusar de tu confianza y propasarse contigo.
Chicas les recomiendo ser cautelosas pues los lobos vestidos de ovejas pueden llegar a causar daños irreparables, en mi caso puede salir rápidamente de esas situaciones, no sufrí daño físico alguno solo tuve que lidiar con una sensación de asqueo e incredulidad pero es algo que va olvidando con el pasar del tiempo, lamentablemente se que muchas mujeres no pueden salir ilesas. Lo que pasé fue solo un mal rato pero Gracias a Dios hoy estoy bien.
(EN)
Today's topic has made me weigh up what to share, I really believe that we all have secrets and that this contributes to maintaining our individuality, situations that we do not want to share with just anyone but with those who have earned our total trust. So I was thinking about what I could confess in front of you, taking into account the trust we have in each other and that it would be something that would bring some value to my blog beyond being a topic of infertile gossip.
Taking into account these two aspects I have decided to confess the following: I have been harassed, perhaps many of the women here have also been harassed at some time, it is a situation that can happen to us at work, in our circle of "supposed friends" and even at home.
In a horrible feeling and a horrifying moment that you experience when you suffer harassment, you begin to question what you did to provoke something like this. It is incredible how for a moment you can feel responsible for a situation where you are the victim. A "no" will always be a "no" and that has to be clear. No one should go beyond those limits, it's our body We decide.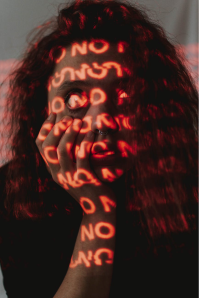 Unfortunately, there are men who have a dirty imagination and want to make you part of their fantasies and it is even more painful when they are people you have known for years without getting to know completely. Of course, I broke any ties with these people who harassed me, it was hard to accept that people you can trust, or at least feel are harmless people, want to abuse your trust and make fun of you.
I recommend you girls to be cautious and to be very because wolves dressed as sheep can cause irreparable damage, in my case you can get out of those situations quickly, I did not suffer any physical damage, I just had to deal with a feeling of disgust and disbelief but it is something that is forgetting as time goes by, unfortunately, I know that many women cannot get out unharmed. What I went through was just a bad time but thank God I'm fine today.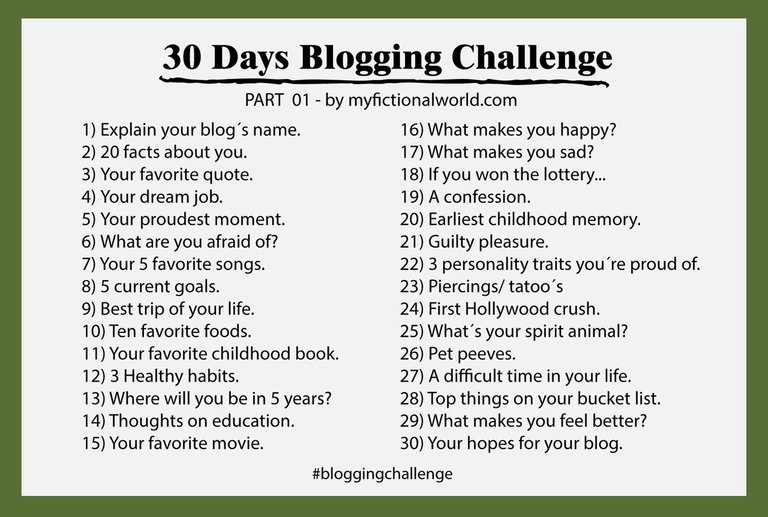 Translated with www.DeepL.com
Pictures from Pexels
Thank you for stopping by, for reading or listening, for commenting, for voting.
Thank you for all your support!
Gracias por pasar por aquí, por detenerte a leer o a escuchar, por comentar, por votar.
¡Gracias por todo tu apoyo!

---