Wrecking ball | (Cover) by Eugelys

---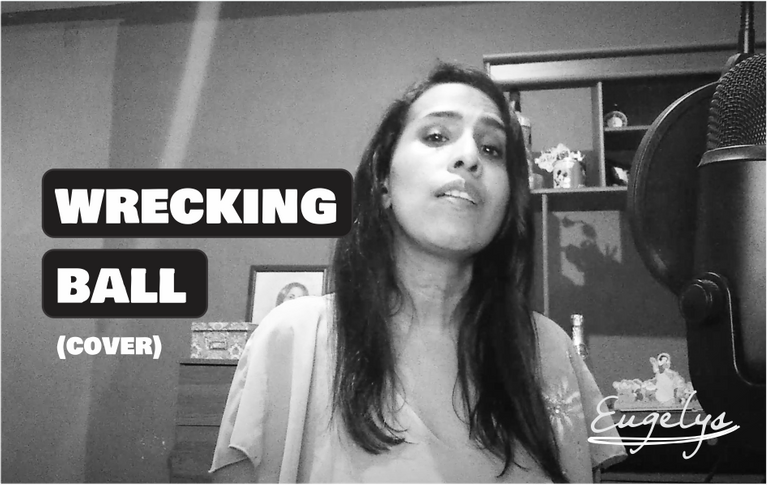 ¿Cuantas veces el amor ha logrado quebrarnos? Seguramente que muchas y es que amar lleva implicíto el dolor de la pérdida, tarde o temprano.
Amamos, ganamos, perdemos, seguimos pues la vida en su transcurrir nos da y nos quita, queda de nuestra parte renovarnos a pesar del dolor, renacer de los trozos que han quedado después de quebrarnos, entender que el amor duel y que aún así es lo más maravilloso que nos pasará en la vida.
Hoy les traigo un poco de Wrecking Ball, una canción que he estado ensayando últimamente, es muy pero muy hermosa. ¡La verdad me encanta! Sigo practicádola <3
(EN)
How many times has love broken us? Surely many times, and that is because love carries with it the pain of loss, sooner or later.
We love, we win, we lose, we continue because life gives us and takes away from us, it is up to us to renew ourselves in spite of the pain, to be reborn from the pieces that have remained after breaking, to understand that love hurts and that it is still the most wonderful thing that will happen to us in life.
Today I bring you Wrecking Ball, a song I've been rehearsing lately, it's very, very beautiful. I really love it! I'm still practicing it.
Wrecking Ball - Compositores: Maureen Anne McDonald / Sacha Skarbek / Lukasz Gottwald / Henry Russell Walter / Kim Kiyani / Stephan Moccio
Thank you for all your support!
Gracias por pasar por aquí, por detenerte a leer o a escuchar,
por comentar, por votar.
¡Gracias por todo tu apoyo!

---
---

---
---
▶️ 3Speak
---
▶️ 3Speak
---
---