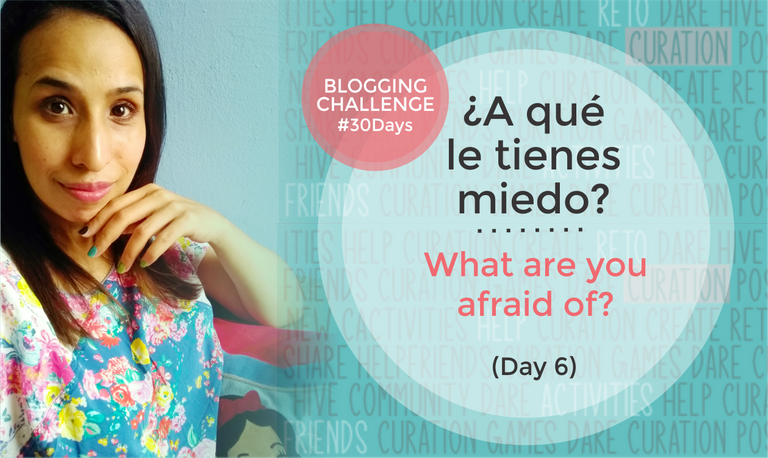 Considero que todas las emociones son importantes para nosotros, algunas nos elevan y otras nos lanzan al suelo pero de todas y cada una de esas emociones podemos aprender, logrando así crecer como mejores seres humanos. Pienso que allí está su razón de ser, dejarnos en claro que la vida es un constante aprendizaje. Podemos aprender de nuestros miedos, llegar a vencerlos y que en vez de paralizarnos nos sirvan como un motor que nos impulse a ser más decididos en busca de nuestro bienestar.
I believe that all emotions are important to us, some elevate us and others throw us to the ground but from each and every one of those emotions we can learn and thus achieve growth as human beings. I think that there is its reason for being, to make it clear to us that life is a constant learning process. We can learn from our fears, get to overcome them, and instead of paralyzing us serve as an engine that drives us to be more determined in search of our welfare.
El miedo nos alerta sobre un peligro inminente, si no lo sintiéramos podríamos caer de bruces ante lo inesperado. De hecho aquel que no siente miedo no puede ver el peligro que le rodea y termina, inevitablemente, convirtiéndose en una amenaza para él y para quienes le rodean. La idea es sentir temor en la justa medida, no tanta para que nos paralice y no poco para que creamos que podemos ir en contra de todo.
Fear alerts us to imminent danger, if we do not feel it, we could fall on our faces in front of the unexpected. In fact, the person who does not feel fear cannot see the danger that surrounds him and ends up, inevitably, becoming a threat to him and to those around him. The point is to feel fear in the right measure, not so much that it paralyzes us and not so little that we believe we can go against everything.
[Día 6] ¿A qué le tienes miedo?

[Day 1] What are you afraid of?
Las situaciones que no puedo controlar me dan miedo, pues la sensación de vulnerabilidad que esto desencadena no me hace sentir bien pero he aprendido que cuando siento miedo, me enfoco en pensar en algo bueno, lanzo una oración y me repito que todo estará bien, que todo va a pasar, vivir con miedo es morir a diario, así que solo me permito sentir miedos pasajeros. He comprendido que estoy aquí para vencerlos, para derrotarlos con buenos pensamientos.
Situations that I cannot control scare me, because the feeling of vulnerability that this trigger does not make me feel good, but I have learned that when I feel fear, I focus on thinking about something good, I say a prayer and repeat to myself that everything will be fine, that everything will pass, living with fear is dying every day, so I only allow myself to feel passing fears. I have understood that I am here to overcome them, to defeat them with good thoughts.
Hace mucho que ya no me quedo regodeándome en pensamientos que me atemoricen. Veo esto como un aprendizaje de vida, el miedo está para vencerlo y crecer gracias a esto. También me asustan situaciones más sencillas como encontrarme con una cucaracha voladora, ¿por qué tienen que existir?, los miedos vienen en muchas presentaciones pero basta con detenerlos a tiempo.
It's been a long time since I've been wallowing in thoughts that frighten me. I see this as a life lesson, fear is here to be overcome and grow through this. I am also afraid of simpler situations like meeting a flying cockroach, why do they have to exist, fears come in many forms but it is enough to stop them in time.
Detener el miedo antes de que se convierta en pánico o terror es algo que debemos aprender a hacer porque si le damos rienda suelta a nuestros miedos estaremos viviendo la vida desde una prisión. Una situación que me ha causado miedo ultimamente es la relacionada al Corona Virus, sin embargo he ido venciendo ese miedo con precaución y mucha fe.
Stopping fear before it turns into panic or terror is something we must learn to do because if we give free rein to our fears we will be living life in prison. One situation that has caused me to fear lately is related to the Covid19, however, I have been overcoming that fear with caution and a lot of faith.
Podemos permitirle el paso al miedo cuando nos impulsa y nos proteje de algún mal mayor pero jamás dejemos que corte nuestras alas y nos convierta en aves sumisas que olvidaron cómo volar.
We can allow fear to take over when it drives us and protects us from some greater evil but never let it clip our wings and turn us into submissive birds that have forgotten how to fly.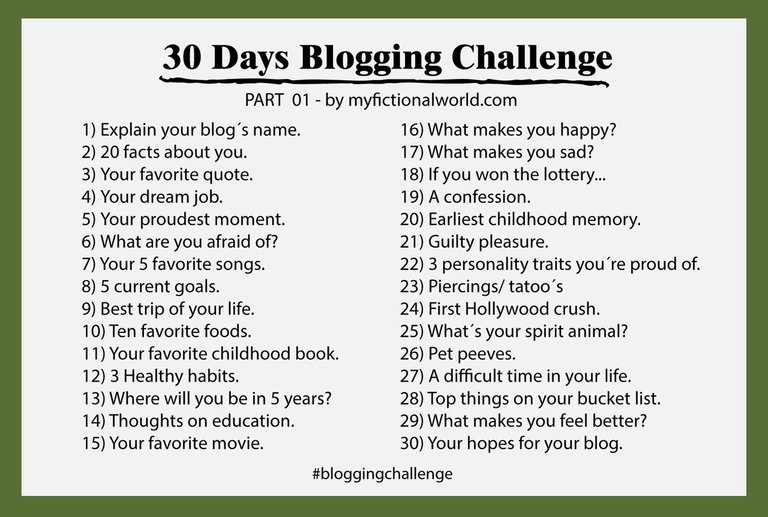 Translated with www.DeepL.com
Thank you for stopping by, for reading or listening, for commenting, for voting.
Thank you for all your support!
Gracias por pasar por aquí, por detenerte a leer o a escuchar, por comentar, por votar.
¡Gracias por todo tu apoyo!

---