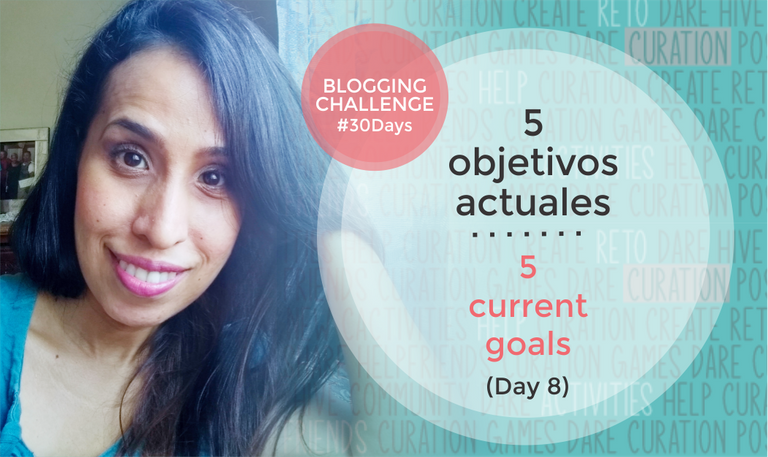 Siempre nos han dicho que planificar es de suma importancia, trazar metas para lograr nuestros objetivos es algo fundamental pero considero que lo más importante es disfrutar el proceso, pues de un día a otro las cosas pueden cambiar y aquello que pensabas que estaba bajo tu control no lo está, la situación actual con el Covid 19 nos dejó esto muy en claro. Así que recomiendo que todo aquello que nos propongamos realizar durante los días siguientes y los años venideros este relacionado con algo que nos genere mucho bienestar en el proceso, que no quede espacio disponible en nuestra vida para tareas que no busquen hacernos felices.
We have always been told that planning is of the utmost importance, setting goals to achieve our objectives is something fundamental but I consider that the most important thing is to enjoy the process because from one day to another everything can change and what you thought was under your control is not, the current situation with Covid 19 made this very clear to us. So I recommend that everything we propose to do during the following days and the coming years is related to something that will generate a lot of well being in the process, that there is no space available in our lives for tasks that do not seek to make us happy.
Ya ha pasado una semana desde que comencé el reto diario de blogging, está siendo un excelente ejercicio para crear el hábito de escribir a diario, además es un viaje de autoconocimiento y redescubrimiento de mí misma, también resulta genial la interacción con otros Hivers. En esta oportunidad te contaré sobre 5 de mis objetivos actuales.
It has been a week since I started the daily challenge of blogging, it is an excellent exercise to create the habit of daily writing, in addition, it is a journey of self-knowledge and rediscovery of myself, also the interaction with other Hivers is great. In this opportunity, I will tell you about 5 of my current goals.
5 objetivos actuales

5 current goals
Tomar clases de piano
Para esto primero tengo que lograr ubicar el conector del teclado que tengo en casa, también necesitaría ubicar al profesor de piano o la escuela donde tomar las clases. Me hace mucha ilusión lograr la idea de poder hacer covers y crear mi propia música en piano.
Taking piano lessons
To do this I first have to find the keyboard connector I have at home, I would also need to find the piano teacher or school where to take the lessons. I'm looking forward to the idea of making covers and creating my own piano music.
Crear un pequeño huerto - jardín en casa
Ya tengo el lugar ubicado en el patio de la casa, tengo que empezar a comprar flores, ya en casa tenemos pequeñas siembras, por ejemplo: perejil y ají dulce. La idea principal es sembrar más vegetales y hierbas para nuestro consumo.
Create a little garden - garden at home
I already have the place located in the courtyard of the house, I have to start buying flowers, already at home, we have small plantings, for example parsley and sweet chili. The main idea is to plant more vegetables and herbs for our consumption.
Lograr ser un Delfín en Hive
Para esto he estado aumentando el número de mis publicaciones para tratar de sumar más HP, también coloqué una publicación en 100% Power Up y he hecho Power Up luego de comprar Hive en el mercado interno.
To become a Dolphin in Hive
I'm almost there, for this I have been increasing the number of my publications to try to add more HP, I also placed a publication in 100% Power Up and I have done Power Up after buying Hive in the internal market.
Aumentar el contenido musical en mi blog en Hive
Este también es uno de mis objetivos, si bien realizar un video con edición de audio, edición y post -producción de video es un proceso que conlleva bastante trabajo deseo publicar al menos 3 videos a la semana. Para mejorar además la imagen del video compre un aro de luz, también estoy enfocada darle un cambio a mi lugar de grabación.


Increase the musical content in my blog in Hive
This is also one of my goals, although making a video with audio editing, video editing, and post-production is a process that involves a lot of work I want to publish at least 3 videos a week. To improve the image of the video I bought a ring of light, I am also focused on giving a change to my recording place.


Emprender un negocio en línea
Hace mucho tiempo que me ronda en la mente la idea de tener un negocio en línea, estoy aún determinando si ofrecer un producto o un servicio...¿tal vez ambos?. Este es el objetivo al cual le faltan más acciones por definir, aún no lo he vislumbrado bien pero de igual forma quise compartirlo en esta ocasión.
Start an online business
The idea of having an online business has been on my mind for a long time, I am still determining whether to offer a product or a service...maybe both? This is the objective that still needs more actions to be defined, I have not yet glimpsed it well but I wanted to share it on this occasion.
¡Muchas Gracias!
Thanks a lot!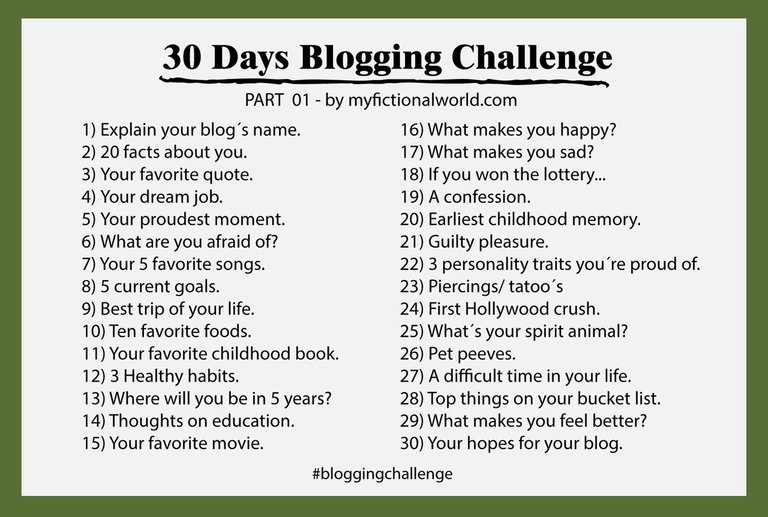 Translated with www.DeepL.com
Thank you for stopping by, for reading or listening, for commenting, for voting.
Thank you for all your support!
Gracias por pasar por aquí, por detenerte a leer o a escuchar, por comentar, por votar.
¡Gracias por todo tu apoyo!

---