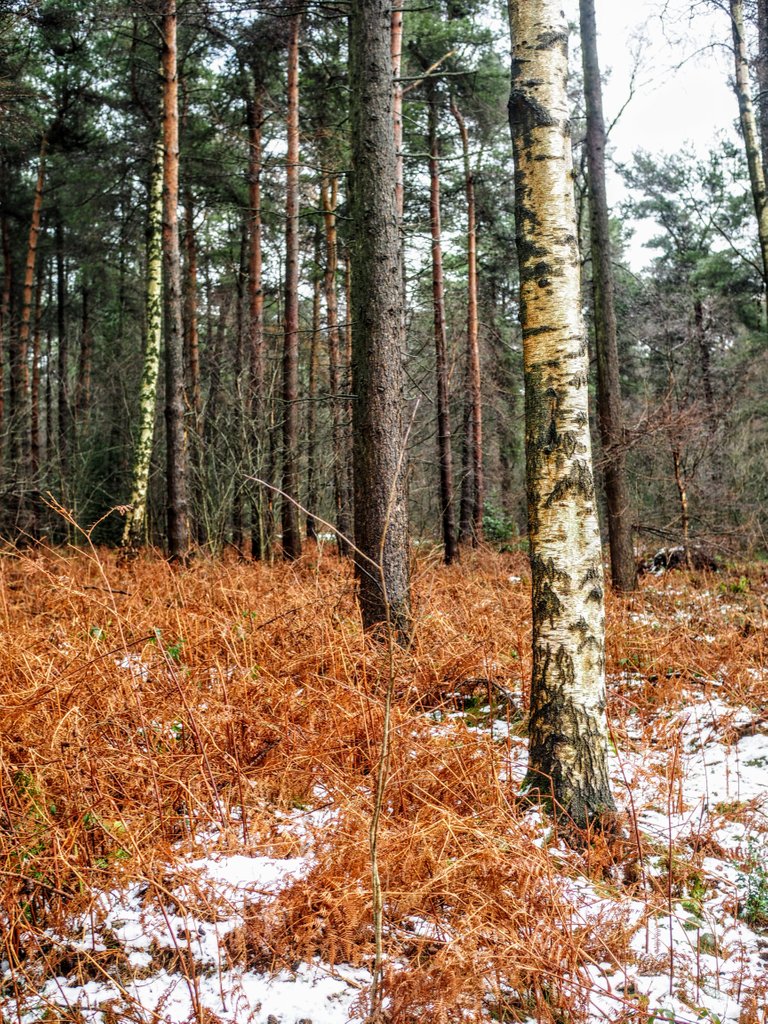 I think beauty is subjective. Winter might not be beautiful to some people, but I love it. There's nothing better than getting wrapped up and going for a bracing walk.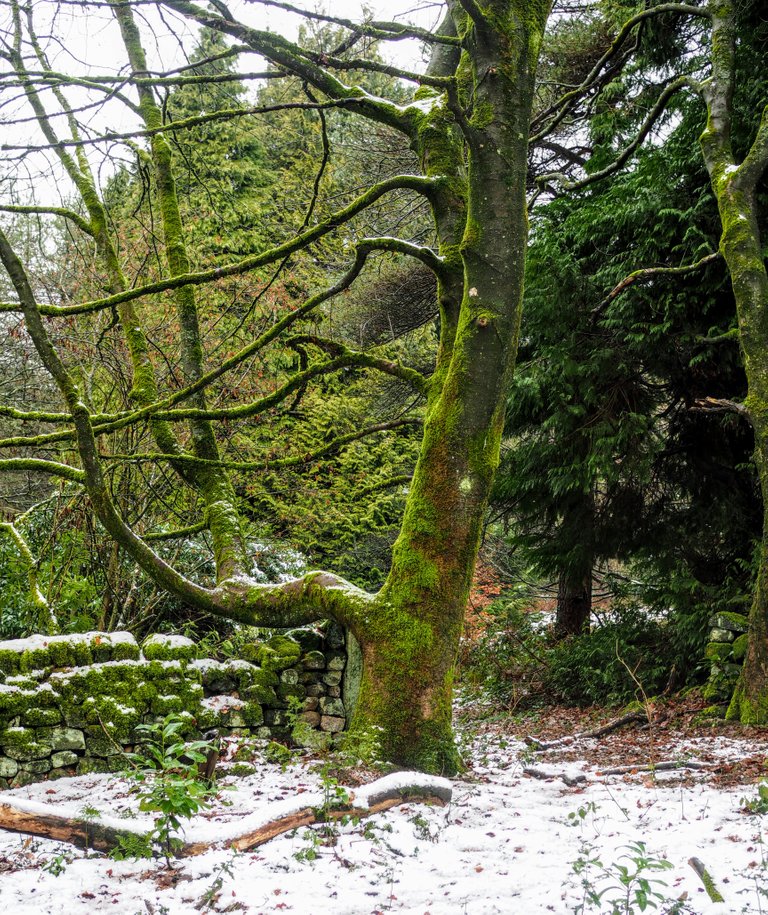 I love the bracken colour and the green, velvet moss on the trees. We had some snow last week and some of it is sticking around.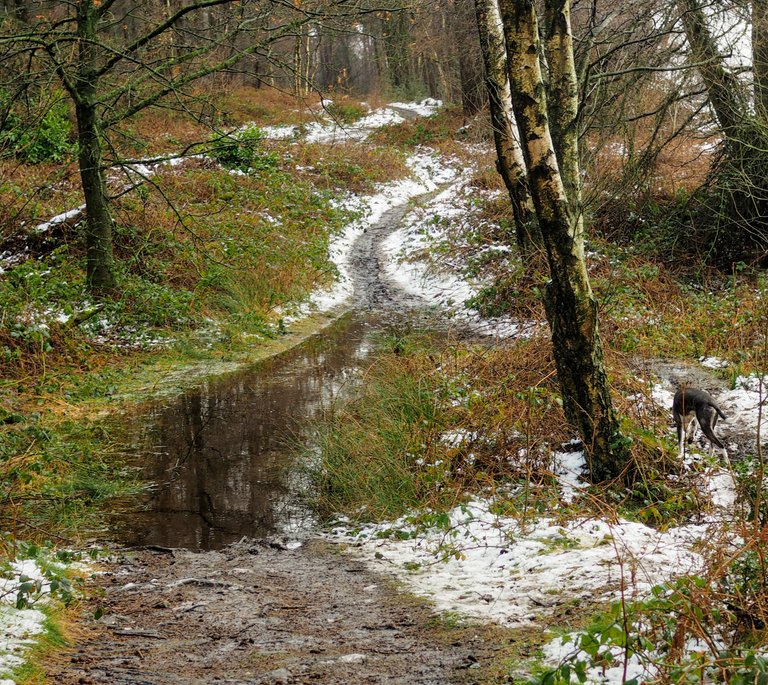 There's a lurcher on the right hand side who hates getting his paws wet. Unfortunately, the footpath was flooded but he found a way around it without getting wet.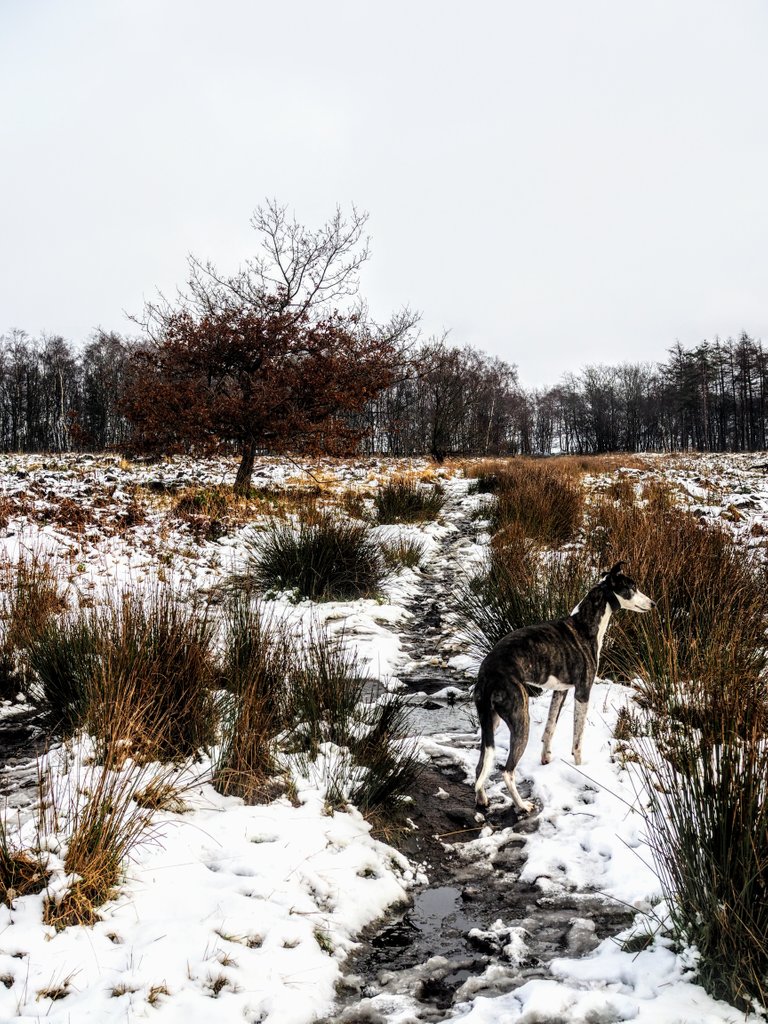 We had a good four mile walk before heading back home. We aren't supposed to go too far at the moment, so it was nice to get a good walk under our belt. I won't feel so guilty now when I spend the rest of the day watching television!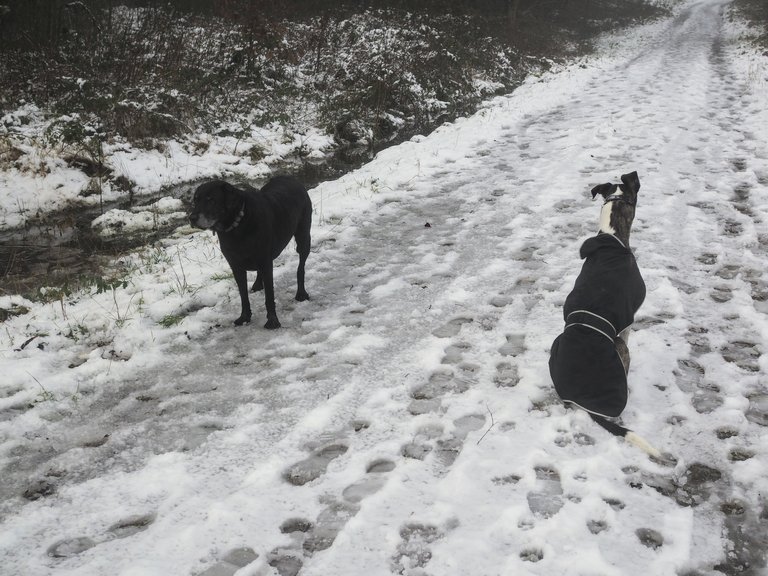 #beautifulsunday hosted by @ace108.
Photos by @ellenripley - Julie S. All rights reserved.