As the saying goes, the position of the Creator is within the children of all kinds of animals. They are therefore called part of God. So two things of love are tied in one frame by one mother. Who captured the camera on such a wonderful moment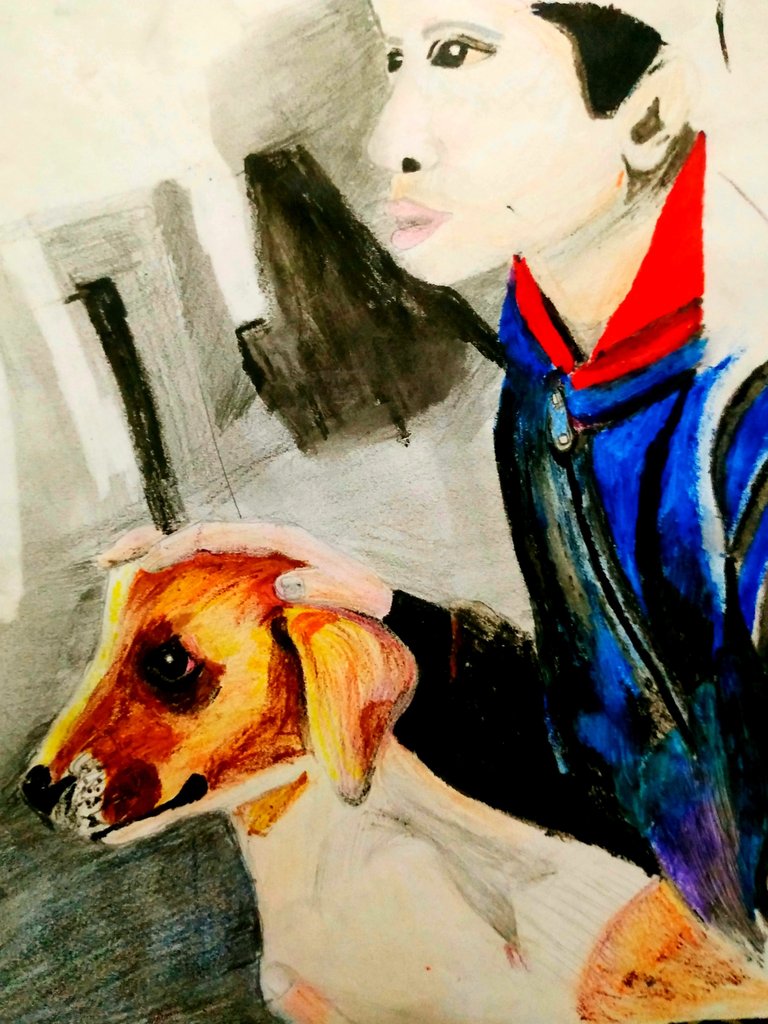 ---
Steps to draw the picture: This is a really good photography. So drawing this good photo is a very difficult task. I have also tried to resize the image in the designated way.
Step 1: If you look at the picture, you will see that the eyes fall on both the baby and the puppy. Therefore, there are two subjects here. Although the baby boy's face does not have a complete face but the puppy has a full face, so here I have first laid out the puppy with the main subject with a pencil.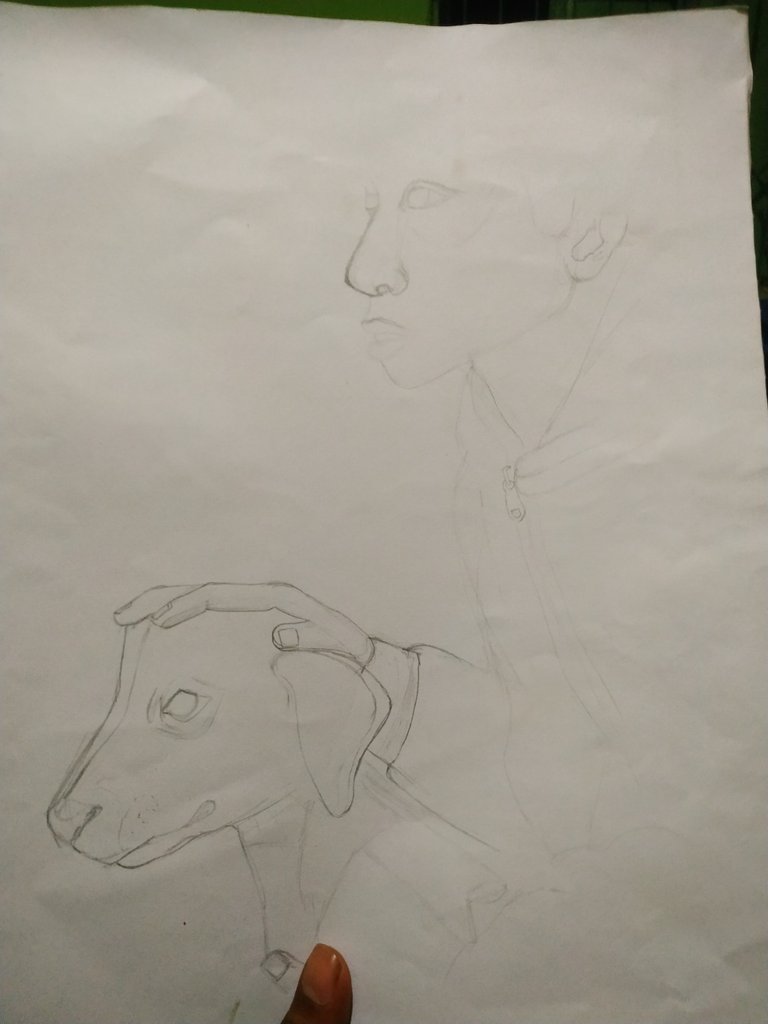 Step: 2 After laying out, this time I tried to brighten up more using the middle tone and prepared to color the next one.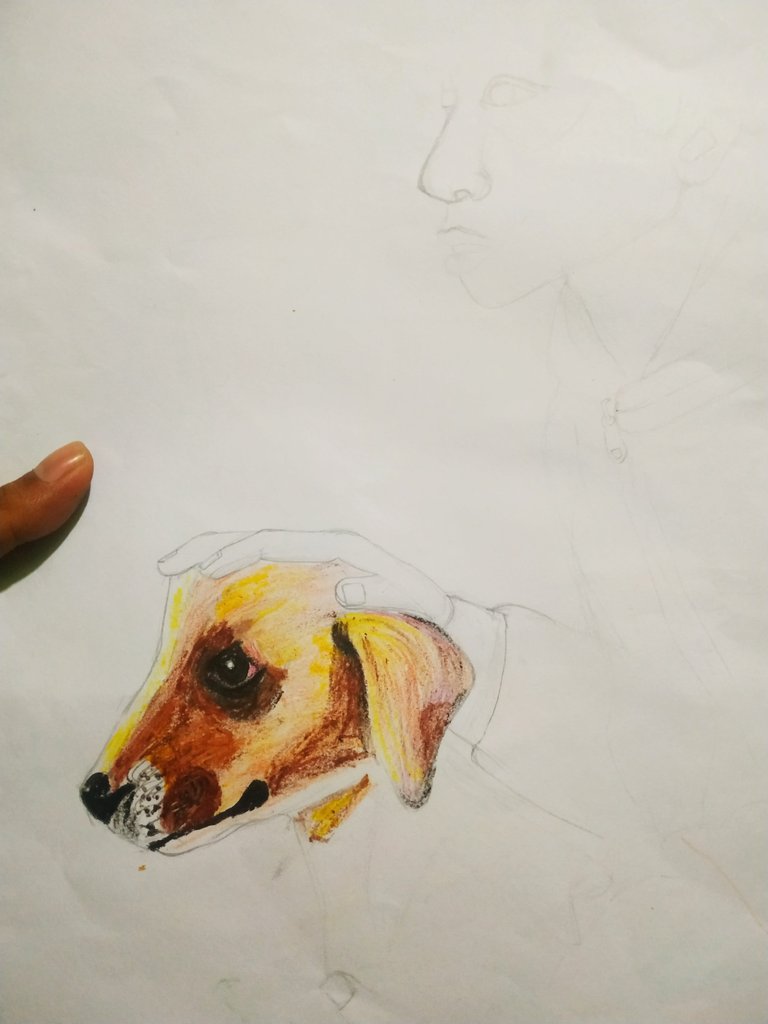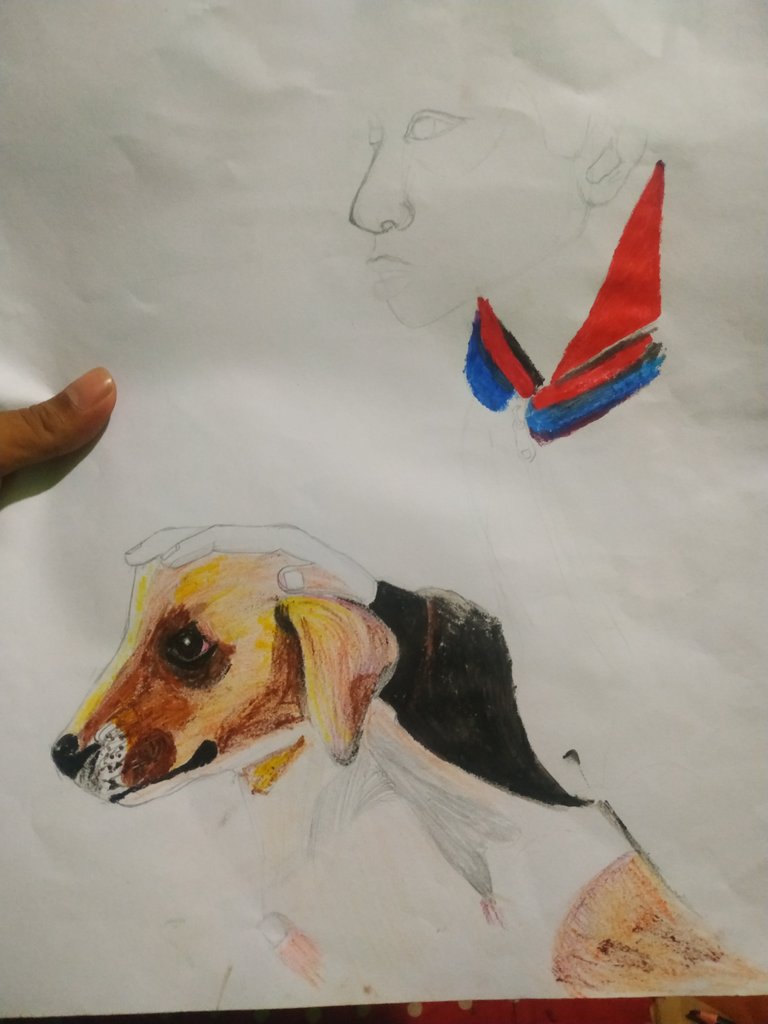 Step 3 This time I have given fur to my eyes and nose with color pencil. I loved working under the ear. Anyway, I have given a visual effect by shading the shadows.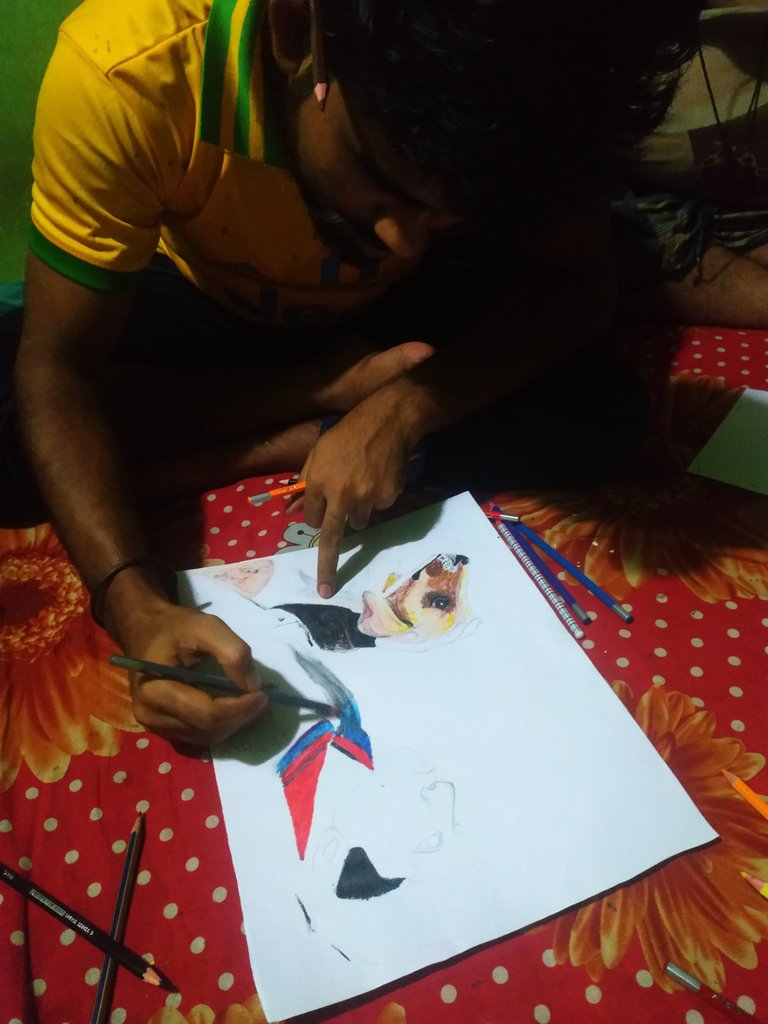 Step: 4 I have tried to give color keeping in mind the character, texture, movement etc. of the puppy. I have given dark colors to indicate bright colors and shadows when there is light. In this way, I have given the color combination of the puppy and the boy. As I said before, the boy's picture has been painted less and less because he doesn't have a full face. Thus ended one time.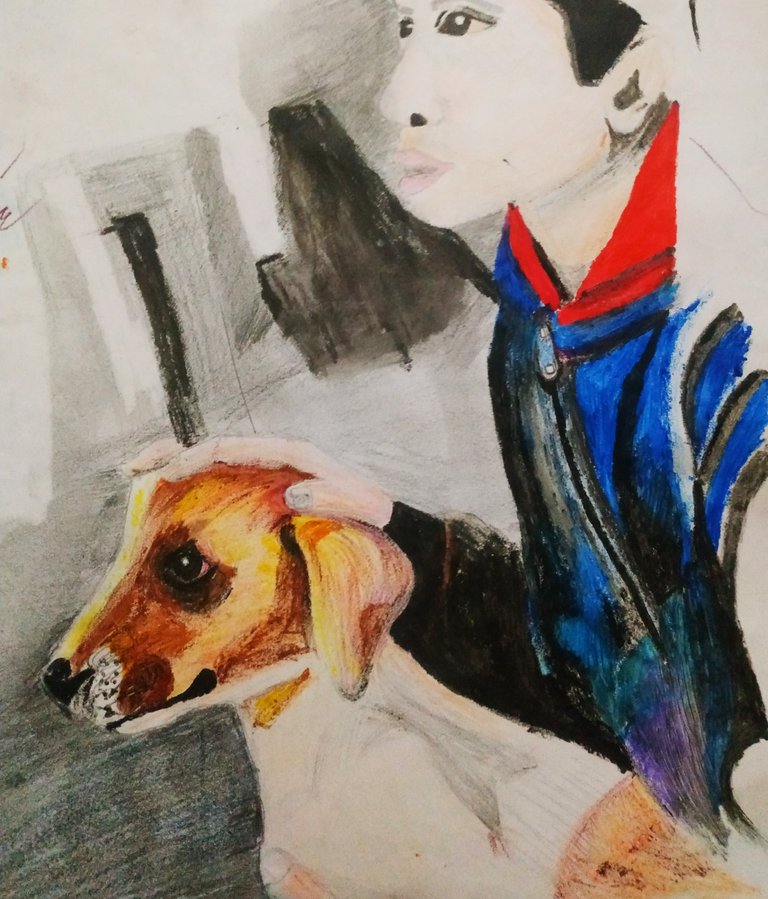 main photo:
This photo is given me by @faysal72
and the owner of the photo is @jaynie