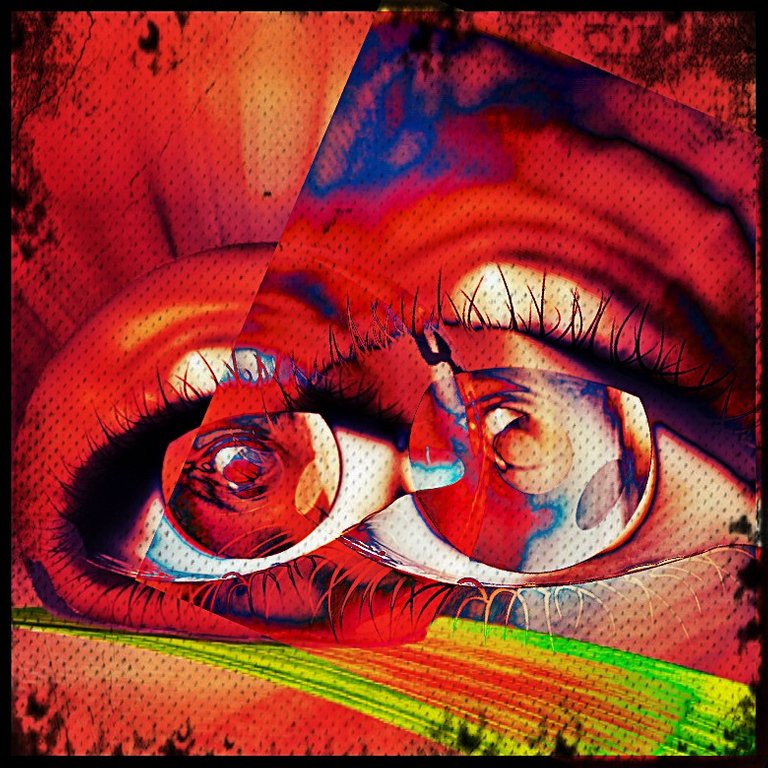 Photo Filters & Effects Contest
Static Rounds Week 22

Its been a while that I joined into the contest, this is week 22. Yet this is another time to get creative and explore different filters and effects on any of my originals. I have so many photos. I always have fun with this contest. I am a judge so I won't participate for prices.

This is my eye on the blockchain. I always am focused what blogs come along.
So I took my eye and went creative with it.
But you might enjoy it too so why not jump in and make some great new effects photos.

I choose to take a down looking eye
( my eye ) and placed 8 different layers and effects to get to this result. I even put a layer on it with the landscape photo by @drakernoise from the blog.
I want to wish you luck with your participation and I will come and visit !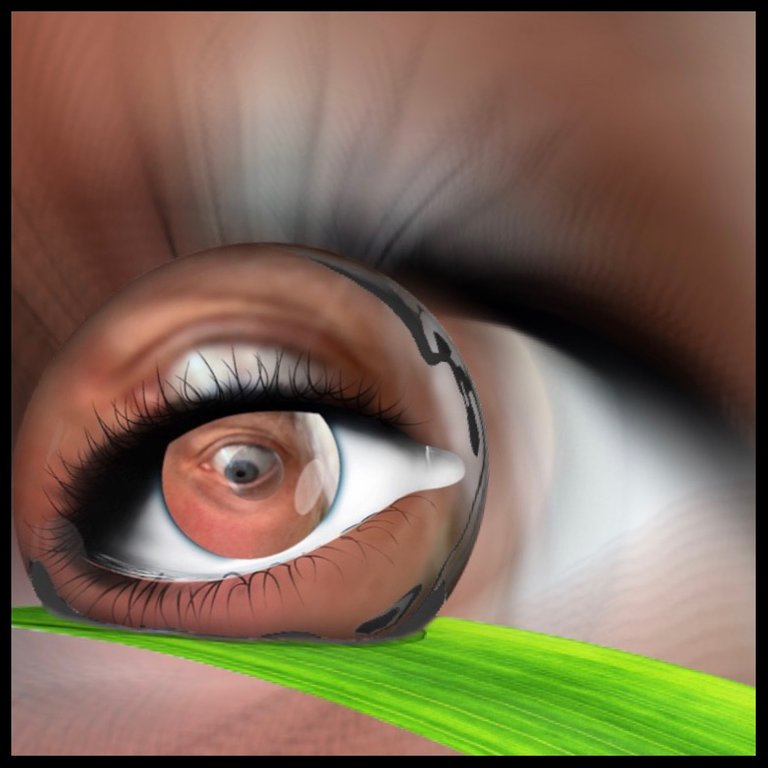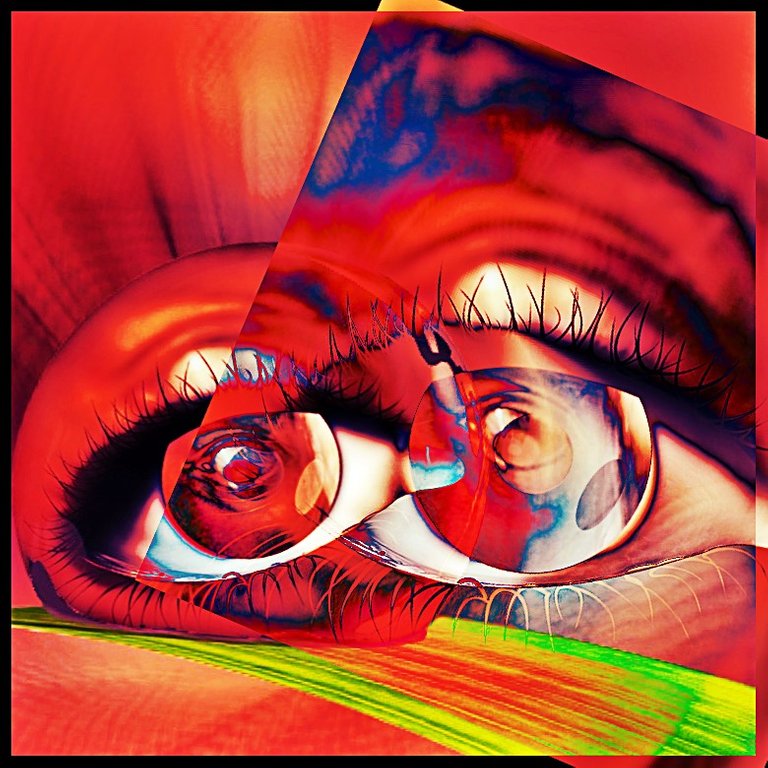 https://peakd.com/hive-114105/@bliss11/wk-21-result-or-or-wk-22-begins-static-rounds
Contest Rules taken from the contest blog :
Take a photo and use any filter or effects of your choice.✅
Escoge una foto y usa cualquier filtro o efecto que desees
Be creative with the use of the effects or filter of your choosing. It could be a selfie, photo of your pet...anything at all, as long as you use a filter or effect on the photo you are good.✅
Se creativo con el uso de los efectos y filtros de tu elección. Tu foto puede ser un selfie, una foto de tu mascota… lo que quieras siempre que la transformes usando filtros y efectos sobre ella.
Write a short post on what inspired the effects you used and how it turned out.✅
Escribe un breve post contándonos qué inspiró la foto así como los efectos que usaste y su resultado.
You need to put up the "original" (without effects, filters, editing) photo so we know how it looked like.✅
Incluye la foto "original" (sin efectos, filtros o edición) para que todos la veamos.
You are allowed to explore and put up as many effects as you want but you have to specify which would be entered in for the contest (only one photo can be entered in)✅
Está permitido explorar y añadir tantas fotos editadas o retocadas con efectos como quieras pero por favor indícanos cuál será la elegida para participar en el concurso (sólo puede participar una foto por usuario).
Put your post link in the comment session for us to find easily and use #createthatlook as one of the first three tags in your post. Please, ensure the tag is spelt correctly to avoid a missed entry.✅
Añade el link a tu entrada en la sección de comentarios de este post de modo que podamos encotrarlo con facilidad. Usa la etiqueta #createthatlook entre las tres primeras de tu post. Por favor asegúrate de escribir bien la etiqueta para evitar que no la encontremos.
Upvotes aren't mandatory but appreciated.✅
Votar y re bloguear no son obligatorios per sí apreciados.
Photo must be your original work.✅
La foto ha de ser hecha por tí mismo.
Deadline still remains post pay out day.✅
La fecha límite de entrega será el momento en que el post reciba la recompensa.
GO ENTER NOW !!
Thanks for stopping by, its appreciated and remember focus on being creative instead of being bee-zy.

Remember we are only one comment away from eachother.

Consistent Actions Create Consistent Results.
Not everyone is a blogger but everyone has something great to offer.

Lover of Life and L❤️ve in General - @brittandjosie


I am a proud member off the #theTerminal #powerhousecreatives @ladiesofhive.
Co founder for @theterminal, @heyhaveyamet and @steem-aide
(c) All images and photographs, unless otherwise specified, are created and owned by me. @brittandjosie originals. Sources used : Pixabay and Pexels and with others its mentioned in my blog. I only use a canon camera and my iPhone.
I would like to thank you for reading my blog, feel free to leave me any feedback, if not, read you next time.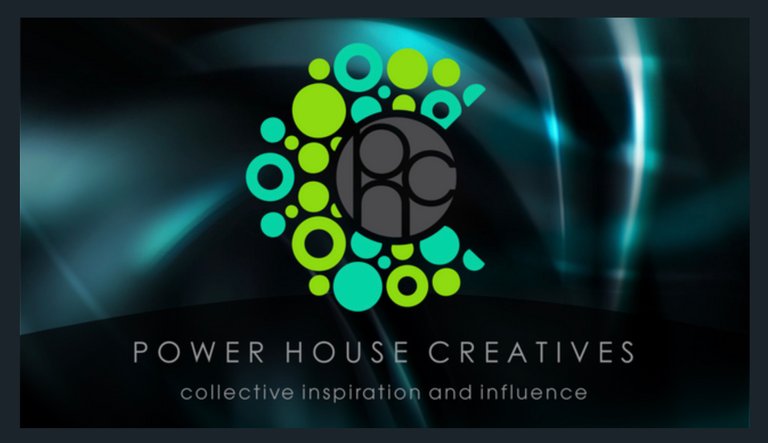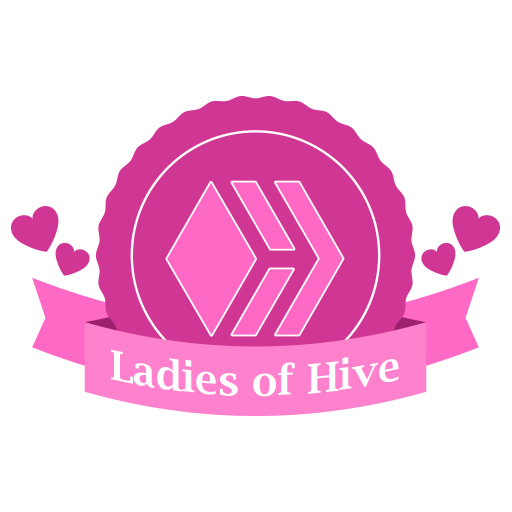 Your personal Discord terminal invite : https://discord.gg/XZGPGpz


Blog Date : 21 September 2020