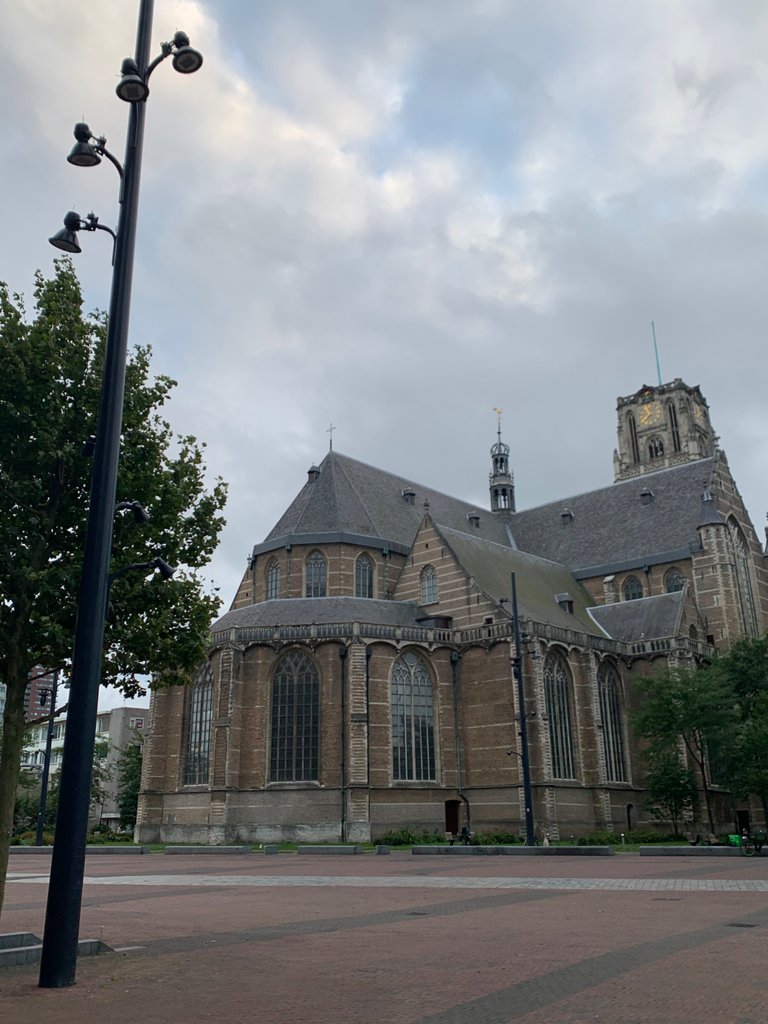 POEM : LOOKING UP

I know you see me, down below
I know you're there, way up there.
But in my heart it's not fair.
If I look up I see the sky,
And I know up there
It's hard to hide.
The sky is soft blue, diamond grey , like wow.
With white milky clouds,
How can you be in one place
You are everywhere.
All over the world you follow me.
In the end,
I fall to my knees,
Close my eyes and think of these
Colors of blue ,
Because you are always different I don't know you!
If you are who you say to be,
Then please, oh please, take care of me.
Because I need the beautiful Blue !

Clouds are my love, it's never dull. It's never the same. It's always full force, the color pallet is so wide. We are always surrounded by air and clouds.

So this is my LOOKING UP week 35 of the #photo52 weekly @photo52 @wwwiebe

The pictures are made toninght in Rotterdam, my town. It's the ST. Lauren's Church and the clouds are on my #wednesdaywalk while walking the dogs.

https://1drv.ms/x/s!AhEIx14z2g9DkbcQ_MkBBO3-fNQ5PA

Thanks for stopping by, its appreciated and remember focus on being creative instead of being bee-zy. Consistent Actions Create Consistent Results. Not everyone is a blogger but everyone has something great to offer.

Lover of Life and L❤️ve in General - @brittandjosie


(c) All images and photographs, unless otherwise specified, are created and owned by me. @brittandjosie originals. Sources used : Pixabay and Pexels and with others its mentioned in my blog. I only use a canon camera and my iPhone.

I would like to thank you for reading my blog, feel free to leave me any feedback, if not, read you next time.

Your personal Discord terminal invite : https://discord.gg/XZGPGpz




Are you under 500 HP or SP , want to win prizes or delegations? Than you can enter the REDFISHRALLY, go to @theterminal blog and see what its all about.