https://www.beleven.org/feest/ramadan
Tuesday April 13 till Wednesday May 12, Worldwide for all muslims. The fasting in honour of the religion.
Fasting month is something we all heard of even if we are not Muslim and believer of the Islam. The fast during Ramadan starts this year today - on Tuesday morning - April 13 and ends on Wednesday evening May 12 with the Sugar Feast (Eid al-Fitr).
The month of Ramadan officially starts the previous evening at sunset, so on Monday evening April 12, 2021. Right now as I am
writing this blog.
Ramadan Ramadan is the ninth month in the Islamic calendar. It is a special month in which there is a fast between dusk before sunrise and sunset. "Ramadan" is therefore also called the "month of fasting" of the Muslims. Fasting is seen as a form of purification of the soul and thanksgiving from Allah for all that he has given. Ramadan teaches self-discipline. Muslims feel and show solidarity with poor and hungry people elsewhere in the world.
The fast during Ramadan is broken daily at sunset. This will take place on April 13, 2021 at approximately 8.34 pm. The exact time varies by a few minutes from place to place, and land from land.
For those of you reading this and don't know what Ramadan is :
What is celebrated during Ramadan?
Muslims are not allowed to eat, drink, smoke or have sex from sunrise to sunset. It is a month of reflection, in which Muslims learn to restrain themselves and realize what they have in life.
It is also a period in which extra expression is given to tolerance, generosity, charity and togetherness.
We have a very large community in the Netherlands and with 900.000 it's embedded in Dutch society.
Many people also make donations during Ramadan or give food to people in the area who need it. Many mosques also set up central campaigns to distribute food parcels. Now with Covid extra difficult.
But what is being adjusted to Ramadan because of Corona?
The mosques here in Rotterdam are currently closed, in accordance to government Covid rules. Some parts of Ramadan cannot take place, such as the joint iftar meals with friends and family members. With that, Ramadan is celebrated after sunset in a normal year. But within the community there is every understanding: health comes first. Being together is important, but faith can also shape you in a more personal way. Alone or with the household you are part of. Thanks for the zoom possibilities.
It is also possible that more is possible after April 20, when the curfew may be lifted. Tomorrow the prime minister Rutte will adress the Dutch people again and tell if we get rules and bans lifted, now we are in lockdown with evening curfew for so many weeks. In that case, the one-and-a-half meter rules will of course continue to apply, also the mouthpieces rule is still a law, which are already in force throughout the year. But then again, for example, within all restrictions, a collective evening prayer or a gathering with larger groups is possible." And for all Dutch something we hope upon. But the amount and icu registrations are way higher than three weeks ago so the government is speaking of a third wave. But we have hope!
Last but not least :
So to all my Muslim friends on hive, happy Eid-ul-Fitr.
Source : https://www.nu.nl/binnenland/6126804/moslims-nemen-30-dagen-de-tijd-voor-bezinning-vijf-vragen-over-de-ramadan.amp

Thanks for stopping by,
its appreciated and remember always focus on being creative
instead of being bee-zy.
Consistent Actions Create Consistent Results.
Not everyone is a blogger but everyone has something great to offer.
Lover of Life and L❤️ve in General - @brittandjosie

I am a proud member off the #theTerminal #lifestylelounge #needleworkmonday and #ladiesofhive and #amazingnature .
Co founder for @theterminal, @heyhaveyamet and
@steem-aide
(c) All images and photographs, unless otherwise specified, are created and owned by me. @brittandjosie originals. Sources used : Pixabay and Pexels and with others its mentioned in my blog. I only use a canon camera and my iPhone.
I would like to thank you for reading my blog, feel free to leave me any feedback, if not, read you next time.



Your personal Discord terminal invite : https://discord.gg/XZGPGpz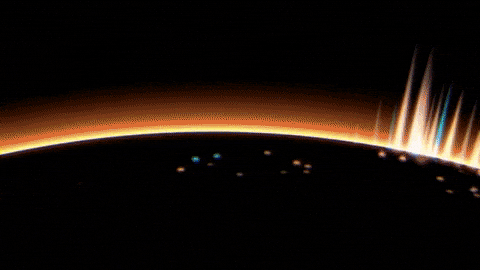 Date : 13 April 2021