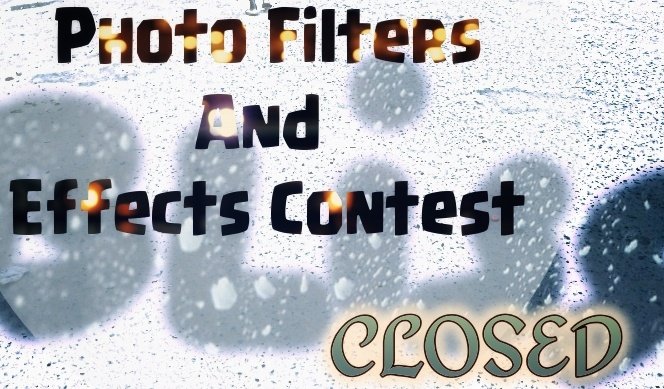 Hi everyone, hope you are doing great. So, for sometime now @drakernoise and I have been holding this contest which has been full fun and has enabled participants to explore the world of effects and filters by creating that look they want to see on a photo. During the rounds of the contest we have seen a lot of amazing entries that has either been rewarded or applauded.
Hola a todos, durante algún tiempo @drakernoise y yo hemos organizado y disfrutado con este concurso lleno de diversión y que ha permitido a todos explorar el mundo de los filtros y efectos creando ese "look" que querían ver en sus fotos. Durante las sucesivas rondas hemos visto geniales entradas que o bien han sido premiadas o bien muy aplaudidas.
However due to some personal reasons on my part and also low participation we are closing the the contest today without any regrets.
Sin embargo, debido a razones personales por mi parte y la baja participación que estamos teniendo hemos decidido cerrar el concurso sin queja por nuestra parte.
---
❤❤❤
---
Now to the result of the last round, we had 4 amazing entries in and we appreciate the efforts of our participants.
Ahora el resultado de la última ronda, tuvimos 4 estupendas participaciones y agradecemos enormemente el esfuerzo que habéis realizado.
---
---
Previous Entries
---




---
1st 🤗🤗🤗 ~ @berlissanoja (6 Hive)
2nd 🤗🤗 ~ @mballesteros (3 Hive)
3rd 🤗 ~ @nelinoeva (2 Hive)
4th ❤ ~ @shrazi (1)
Congratulations to the winners, we are glad to have you participate in the contest. Above all, I hope you all had fun during the rounds of the contest...thanks guys!
Enhorabuena a los ganadores, estamos muy contentos por vuestra participación en el concurso. Por encima de todo espero que hayáis disfrutado durante las rondas del concurso... ¡Gracias a todos!
To our judges @brittandjosie, @nestorgarcia, we really appreciate your support and time. Thanks to The Terminal discord server for the support and also to @enginewitty for his generosity. You guys are the best. 🤗
A nuestros jueces @brittandjosie y @nestorgarcia, os estamos muy agradecidos por vuestra ayuda en todo momento. Gracias también al servidor de discord The Terminal(@theterminal) por su gran apoyo y por supuesto a @enginewitty por su generosidad. Vosotros, chicos, ¡sois los mejores! 🤗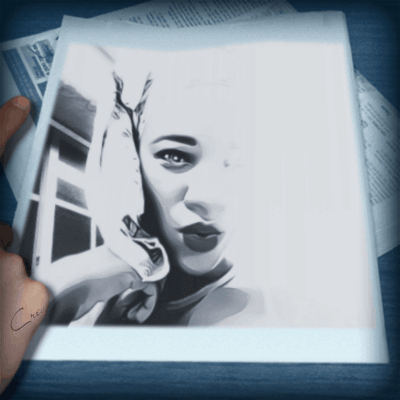 💕💕💕💕💕💕💕💕💕💕💕💕

Stay Safe And Remain Positive. 💕💕