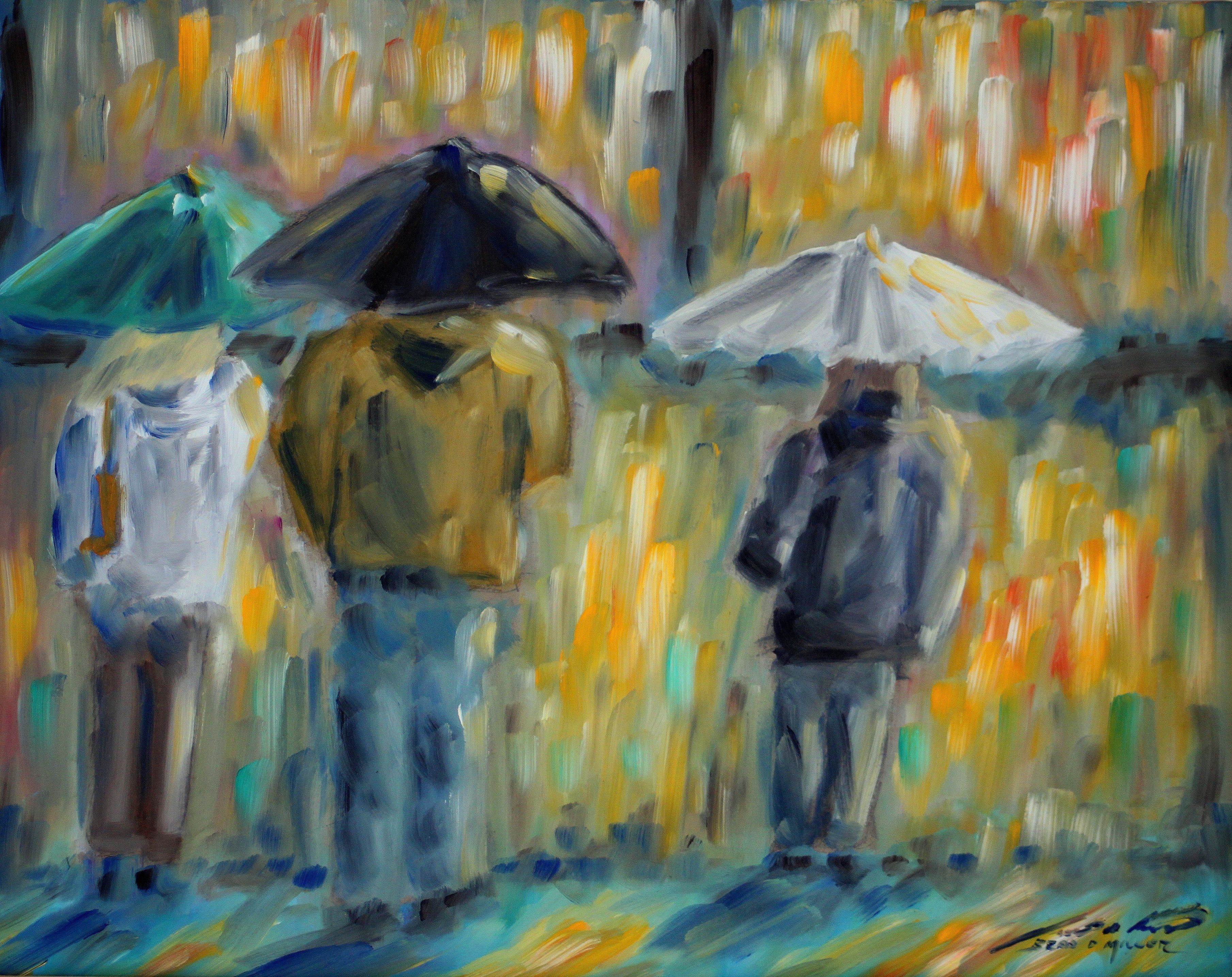 .. Let It Rain Down ~ Something I painted and Now It Is A Reflection Of My Entire Week!! Uggggggg .. ~ BDMiller May 8, 2018 ~
May 8, 2018 ..
I suppose it was raining when I made that post, and well.. ummm.. it's rain again. Rain is a wonderful thing that many are praying for at the moment, but I have had enough of it recently. It seems like every other day wet stuff is falling from the clouds around here. I am not ready for the heat of the summer, but I am ready for some late spring days. The kind of days that are near 75F and sunny. A few white puffy clouds would be okay, but none of the dark ones please! I am wanting a warm to mild weekend day, with no Covid-19 crisis, so I can venture to the winery and chill out under the shade of a large oak tree or in the bright sunlit grass if I so choose. I don't think I am asking for a lot.. am I?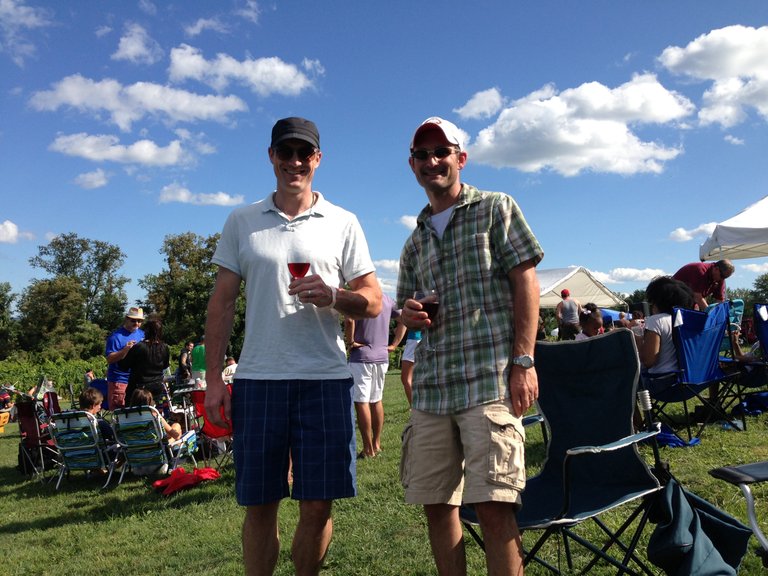 Maybe you can throw in a little good food and some live music as well! That would help improve this funk I am in right now.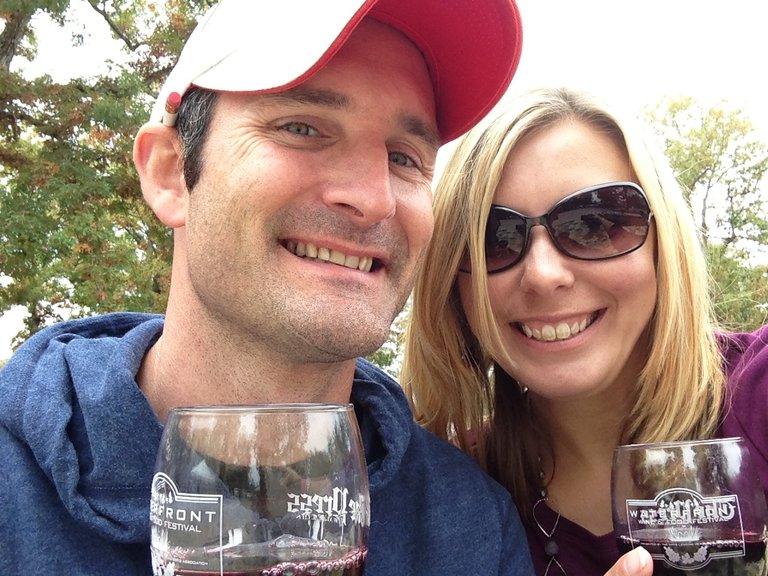 It looks a little chilly in that last photo. Not quite what I had in mind, but It looks relatively sunny, we are not wet, and we appear to be, for the most part, Happy! I guess wine can have that affect too. haha.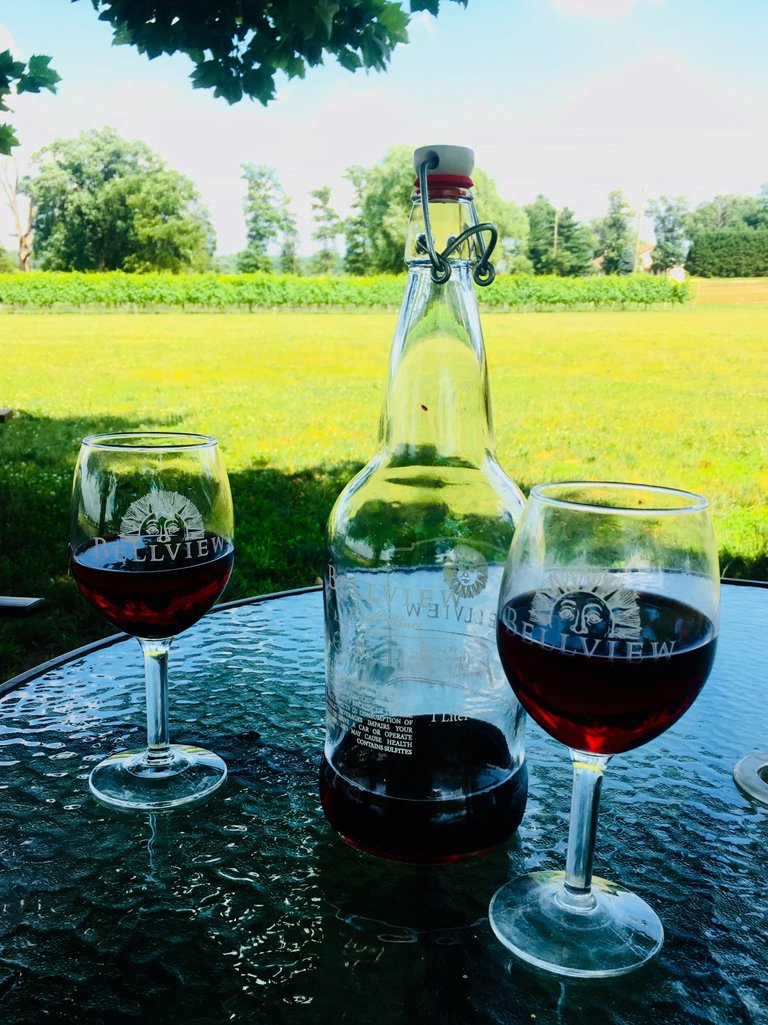 For now I'll reminisce, but in the near future you will most likely find me hanging out at the vineyard on that 75 degree day, I know is coming. If you ring my bell on a Saturday afternoon, an no one answers the door, come looking for me there. Something to look forward to I suppose. For now I will try and deal with the rain the best I can.. with coffee in hand, some soft tunes playing in the background, and the company of my wife, Pepper and Molly. I just realized something .. I have all the SUNSHINE I need in my life, right here and right now!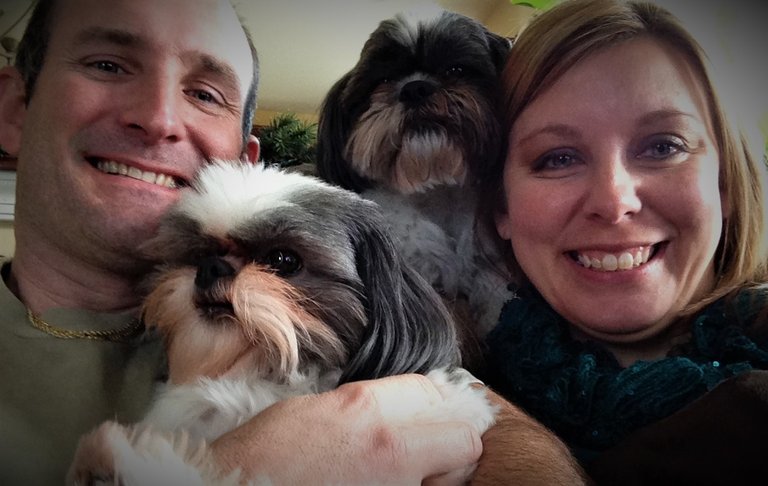 The Painting ..
Appropriately named 'Let It Rain Down', is an oil painting painted on a thin piece of hardboard. Like I said, the weather sucked then, as it does now. The only difference is that because of this pandemic, there is even less to do. My only regret with this painting, now that I look back on it, is that I did not paint them in proper social distance stance.. hahahaha. Below is an excerpt from the original post ...
Well if you live in the North Eastern US you'll agree that things have been a little sucky as far as the weather goes. This is unless you are one of those people who like cool, wet and down right dreary days. If so, go crawl back under your rock..hehe.
This oil painting of mine is a reflection of just how I feel these last few days. Although the colors in this painting may be a little brighter than those that surround me right now. I painted this with one particular long stemmed brush. I held it way at the tip furthest from the bristles. The brush was very lose and floppy in my fingertips and not something I am used to. Can't say I like the feeling of limited control (I am usually pinching the heck out of the brush) but the look I was going for I did in fact achieve. Brush strokes that are relatively loose, straight and flat.
I don't consider myself an expert or armature for that matter, on painting realistic faces. I decided to paint these people with there backs to me in order to avoid it. haha. It leaves more to the imagination I suppose. This is probably a scene I have seen a thousand times throughout the city on a nice wet and rainy day. It was fun to paint and maybe some day I'll wise up and get a lesson or two on drawing/painting people.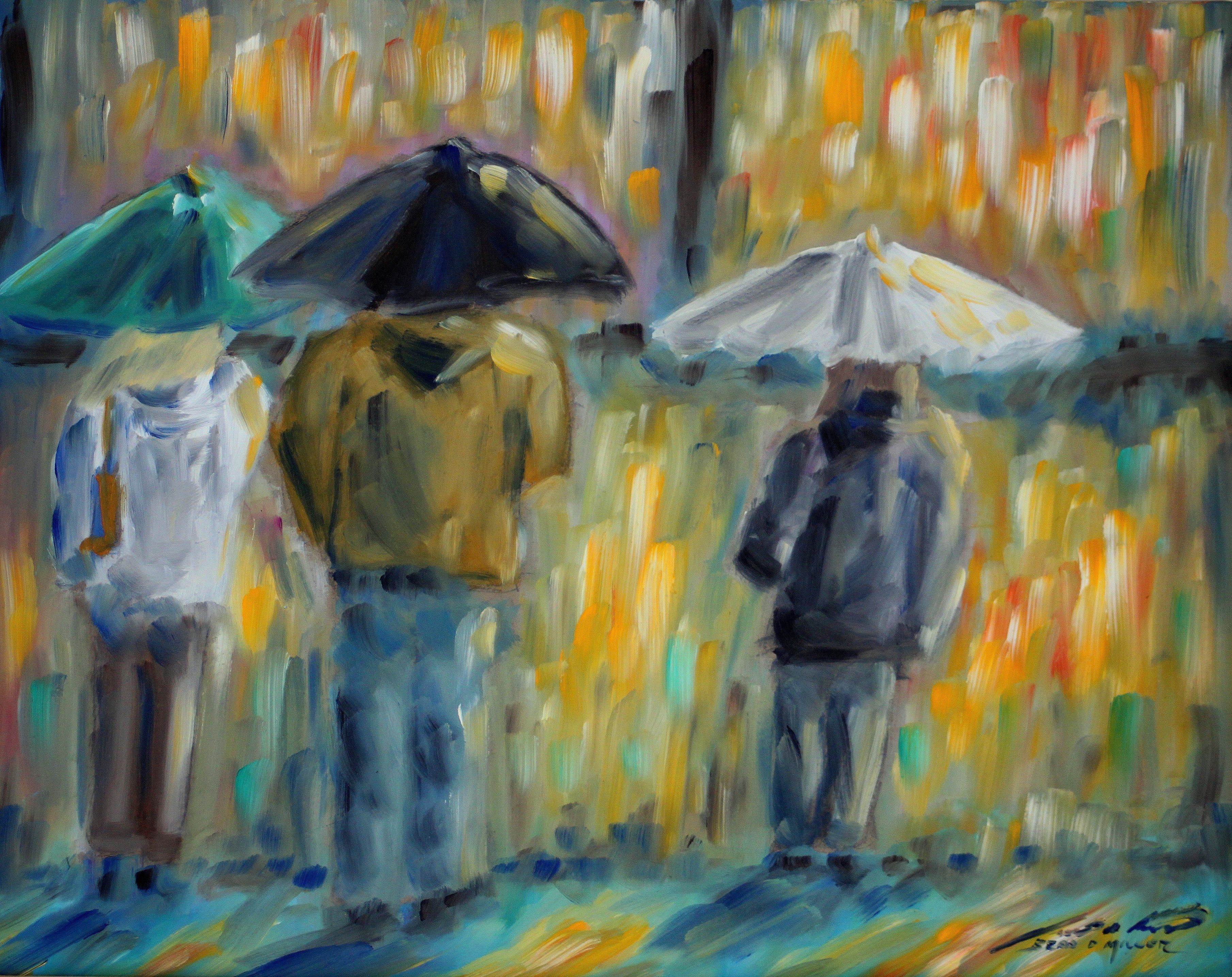 'Let It Rain Down' ~ by BDMiller
Looking forward to brighter, warmer days with less gloom. Have A Great Day or Night my fellow Hivesters!!


Thank you for swinging by my blog and checking out the post. Have a great day!


All words, pictures and art pieces are the sole property of B D Miller Gallery, unless otherwise noted and credited, and are not to be reproduced or copied without the prior written consent of B D Miller Gallery.

About Me ~ The Artist
My art work incorporates a wide variety of subject matter, including landscape, seascape, cityscape, and still life images. My works are the product of a continuing process of exploration through which I seek to portray personal and visionary interpretations of my surroundings. My paintings are impressions of places and events from everyday life, an interpretation of my imagination, and personal responses to what I see and feel on a daily basis. More recently I have invested generous amounts of time into my landscape painting. I am surrounded by natural and man made beauty, which inherently presents itself in the tri-state area, and almost demands that I paint it.
Not everything is art. Art is not everything, but it comes close. Art is everywhere and all the time. Art makes you experience the beauty of the world, the people in it, and the places we call home. Art itself is so influential that it can tell stories, show feelings, and express passion or fury. Art exists in addition to language; expression of sensations and thoughts, revealing a way of thinking too subtle and delicate for words.
For me art requires love, honesty and perseverance. In return, it reveals some personal, non-analyzable, and creative untamed passion. For the public, art with its magnificent beauty, improves mood and health and builds better human beings and communities. It engages the intellect, softens the heart, strengthens the soul and frees the spirit.

If Your Interested In Purchasing Any Of My Work:
They can be found for sale in
OR
My Etsy Store
If you don't see the piece in either shop, It may still be drying. Let me know and I can upload it as soon as possible to be available. Or you can always make me an offer (in SBD or STEEM) in the comments section of this post. If we agree on a price, I will then ship the painting to you. (shipping costs will be determined by your location).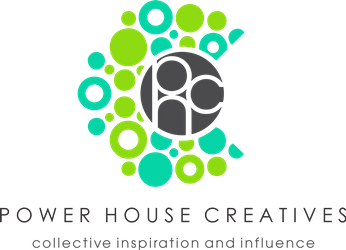 I Proudly Support: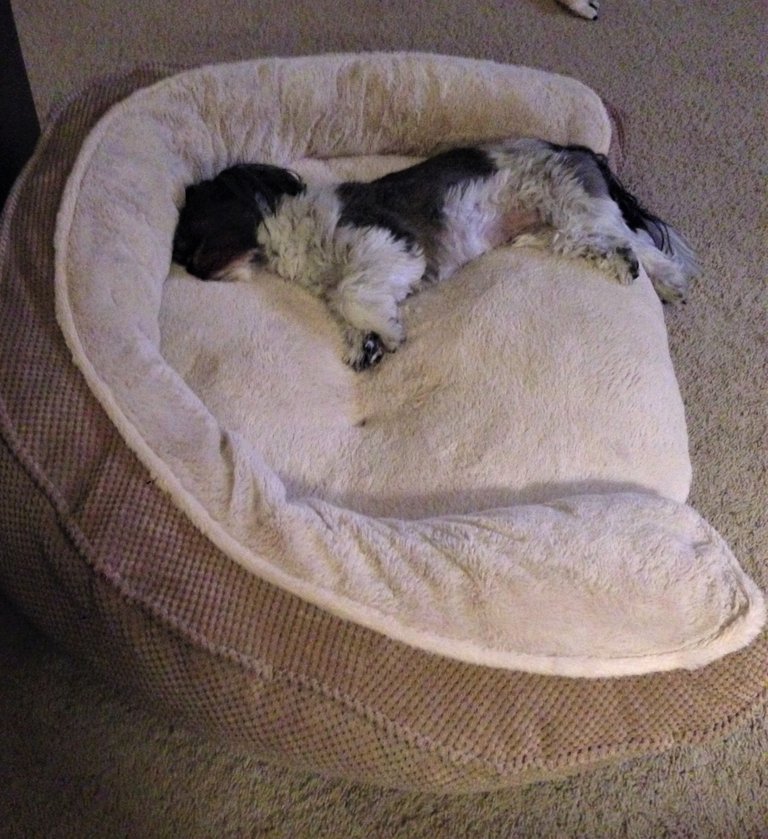 "I'm off to club bed, featuring DJ Pillow and MC Blanky." ~
Anonymous