The Weather Was Decent On Easter Sunday ..
So my wife and I spent a little time out in the yard preparing for spring and the approaching growing season. She graciously offered to cut the lawn using our lawn tractor, while I focused my efforts toward the neglected mail box bed out by the road. It hasn't been mulched in a few years and the weeds grew like crazy in the fall and winter. Now that spring is on our heals and the temperatures are increasing daily, those same weeds are shooting upward at a rapid pace. If I let them get one up on me, then the job of weeding will be 3 or 4 times as difficult, causing me to get frustrated and most likely annoyed with myself for procrastinating.
Here is the before shot. As you can see, we have lots of weeds intermixed with the plants I want there. I need to quit taking pictures, put the phone down and get to work.. Slowly and methodically pulling the crap out and tossing it into my weed bucket. Believe it or not, there are actually plants in there!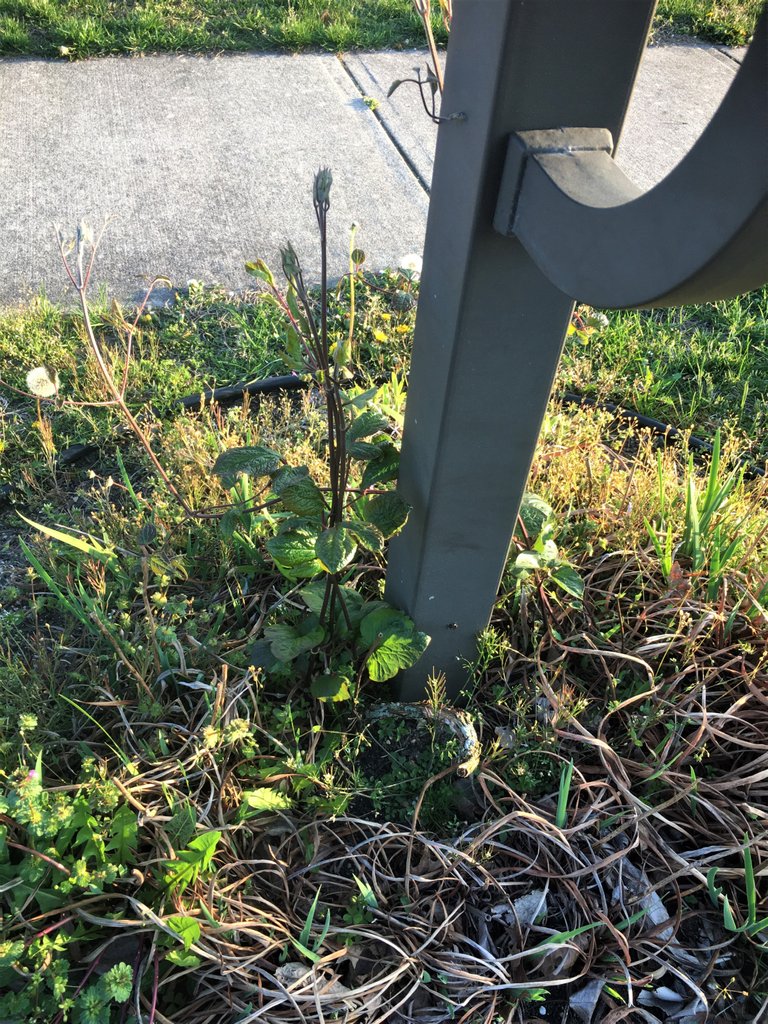 This is a little Liriope plant. It sort of dies back every year, or I trim it up in the early spring before the new shoots come popping up. You can see here that they've already begun pushing out new leaves. I split and transplanted these a couple of years ago, from another area of my yard. They do spread, but very, very slowly. The other plants were about 9 years old and ready to be divided. Beats buying a bunch of new plants.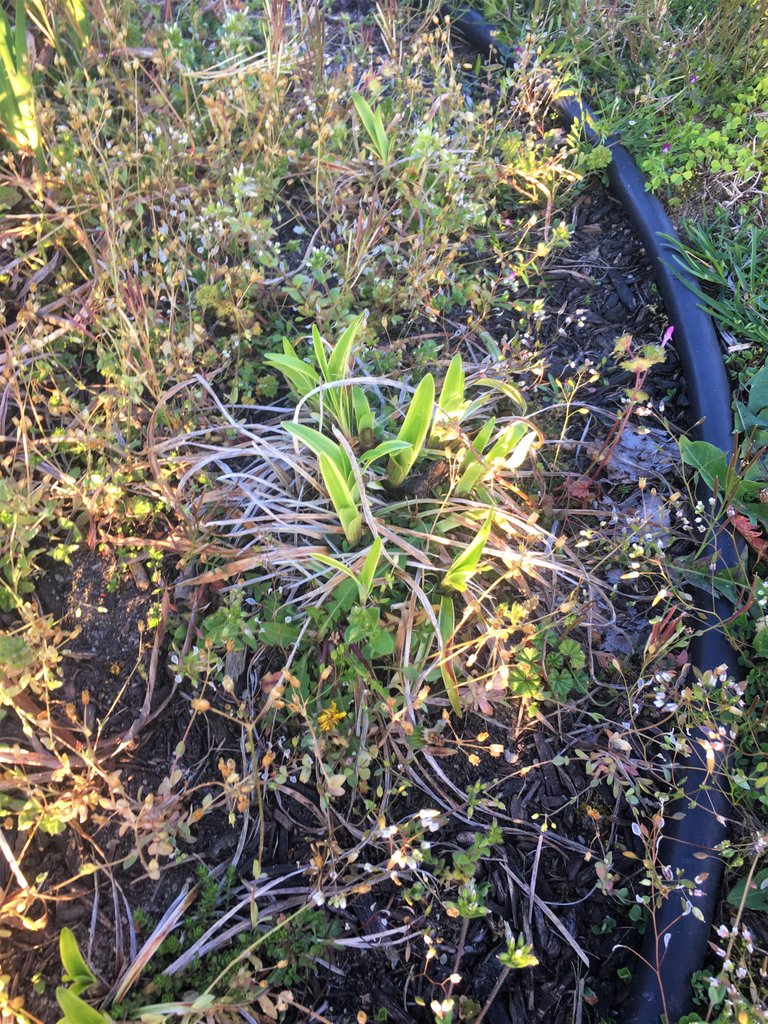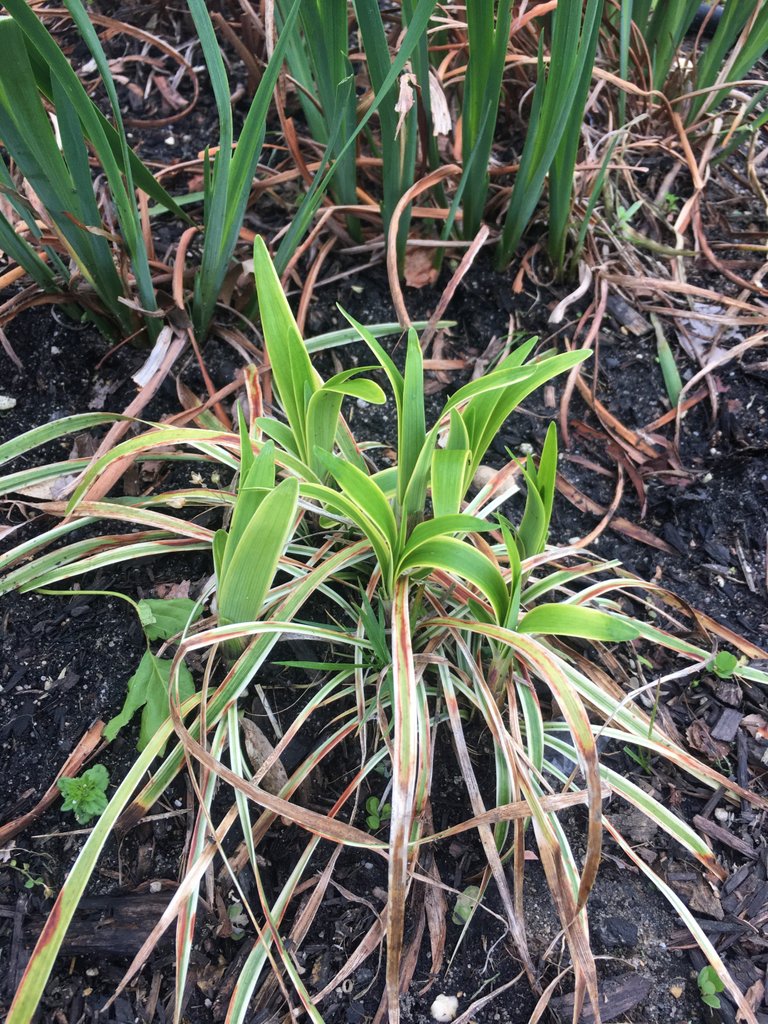 All done!! Well, most of the weeding that is. It still needs mulch. Maybe this upcoming weekend or the next if the weather is decent. There are still a few weeds in there, but my fingers and back were sore. The darker green grassy like plants in the middle are called Iris aka Flags. These are a neat purple color and are slightly dwarfed. In the very center and right next to the post are two Clematis vines. Boy are they beautiful when they are in full bloom! I had to stake them up this year. I noticed last year the whole vine died back. I thought they were goners, so I cut them to the ground last fall. To my surprise, they began to sprout up out of the soil and quickly grew to what you see here in about two weeks. Needless to say I was SUPER Thrilled!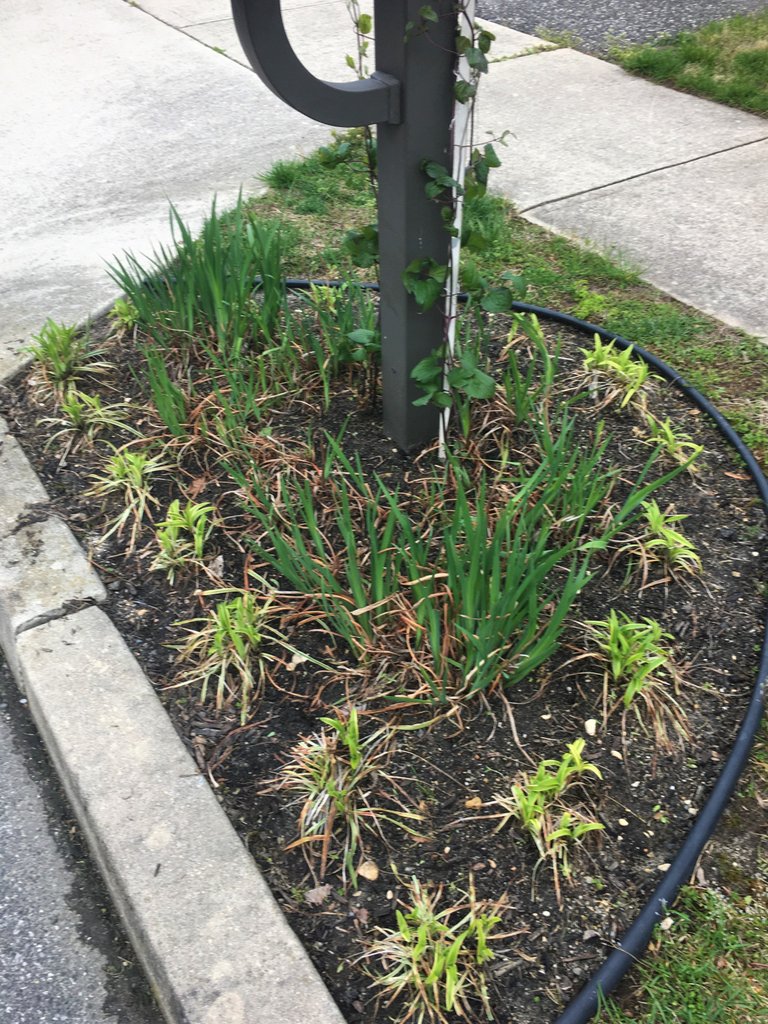 The vine is winding and wrapping tightly around the post and mail box. The design of the mail box lends itself well to a vine like plant.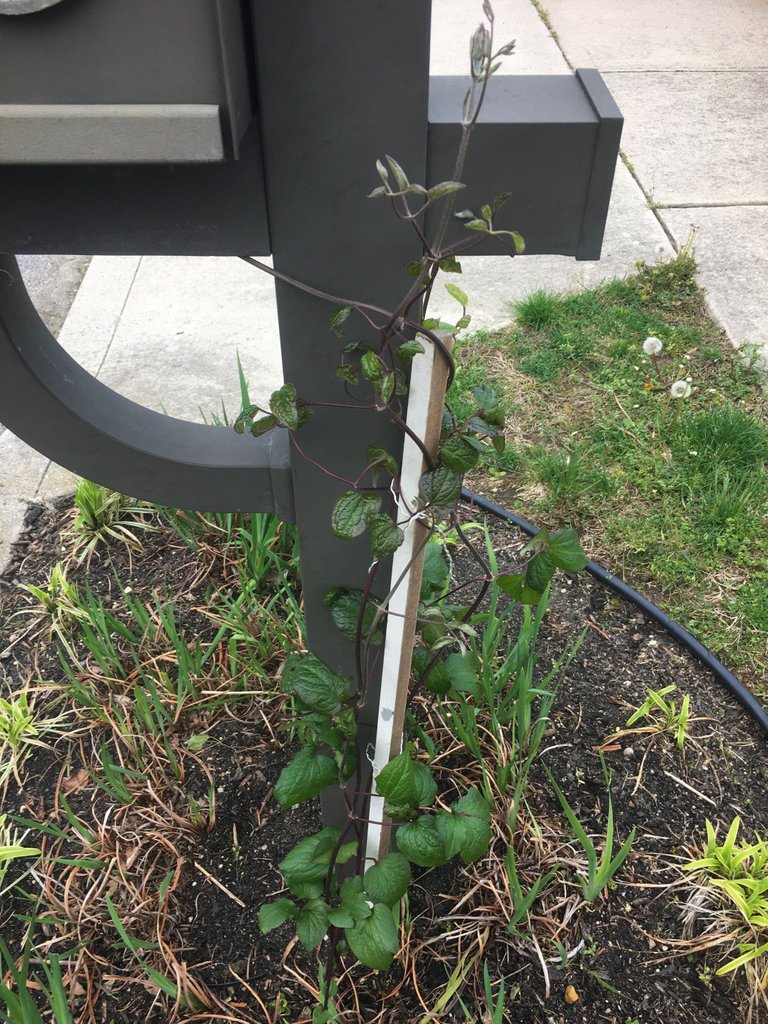 The vines do tend to thicken up a bit, so I lightly tied them to the post and will cut the string off after they attach themselves well enough to the mail box. The wind can get a little crazy around these parts (coming off the lake behind our home) so they need to be tied up for now. Don't worry, soon I will set them free!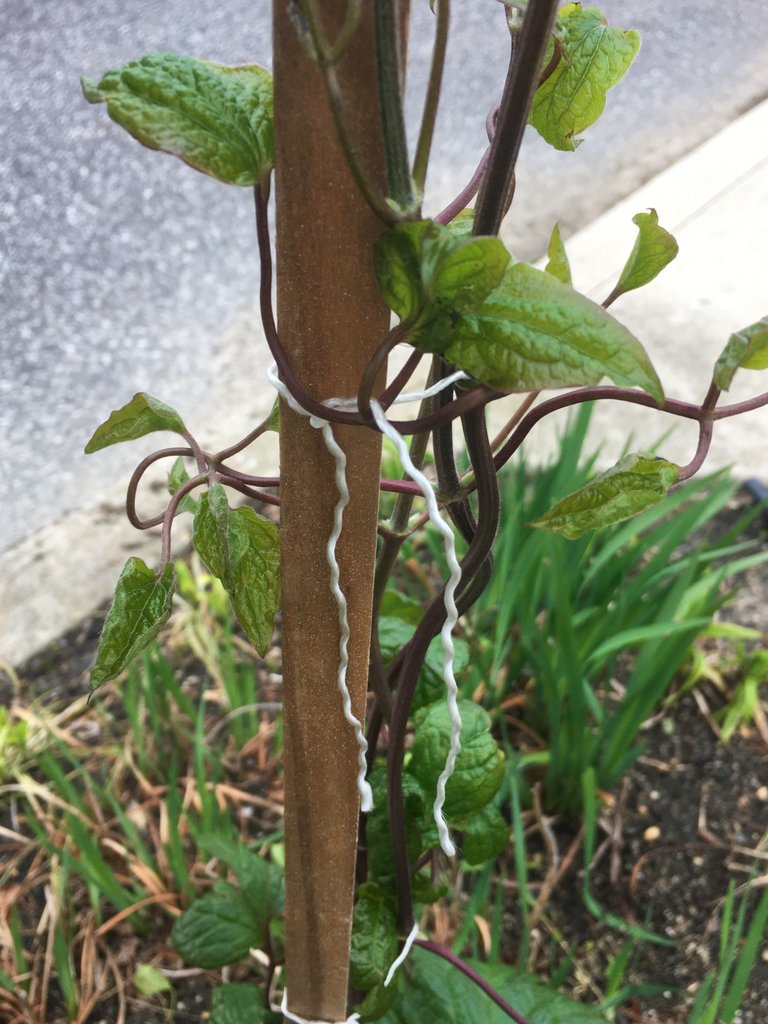 The plant tips look very healthy and are growing inches daily. This is a good shot showing the newest growth. I looked closely, but didn't see any flower buds yet. I am sure it won't be too long before they come on.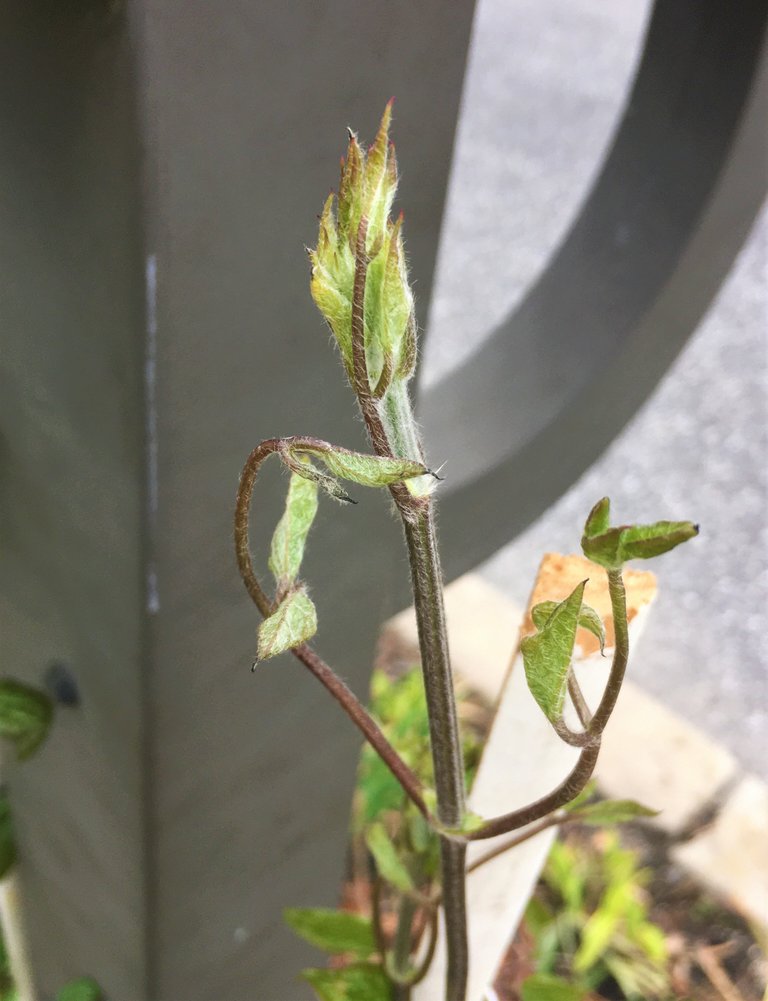 I counted five new vines growing either out of the ground or off of the old vine stump I left there from last year. Now I am sort of glad that I didn't just rip it out and toss it for dead. I see a few weeds in there that I missed! Hey, It's hard to get the all.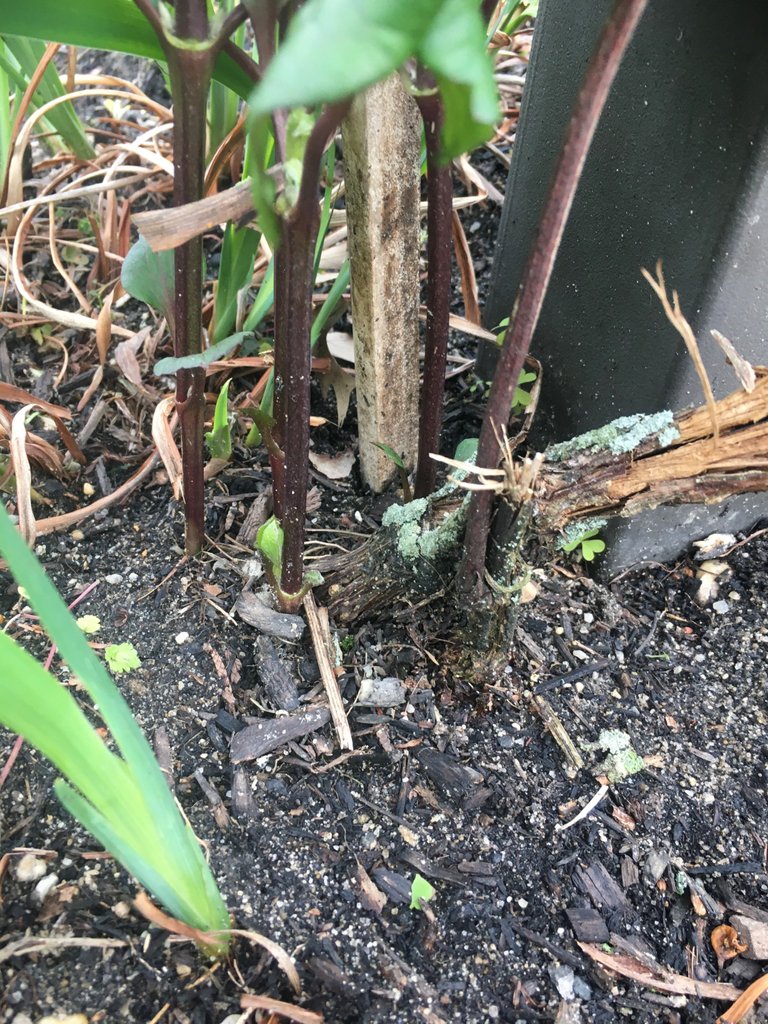 Well Now That That's Weeded ..
On to the next! Uggggg.. The next bed has got a LOT of weeds in it. I may just spray it with Round-up or some other weed killer.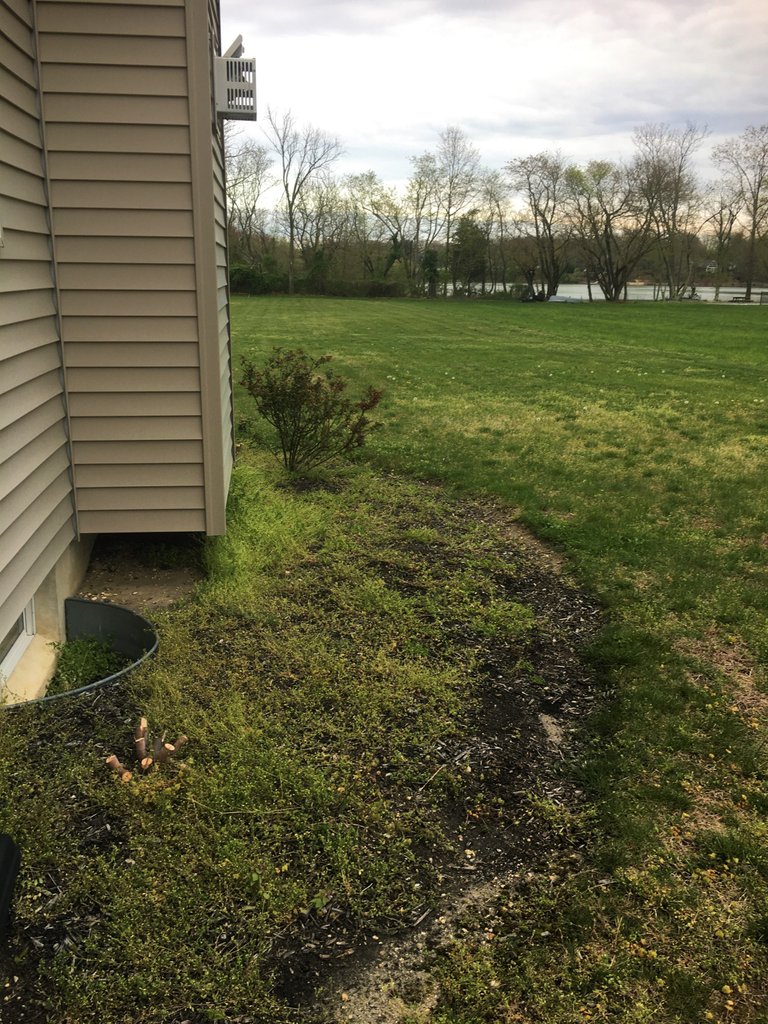 Then again, there are plants buried in there too that I want to NOT kill, like these Hasta plants starting to push there way up above the soil line.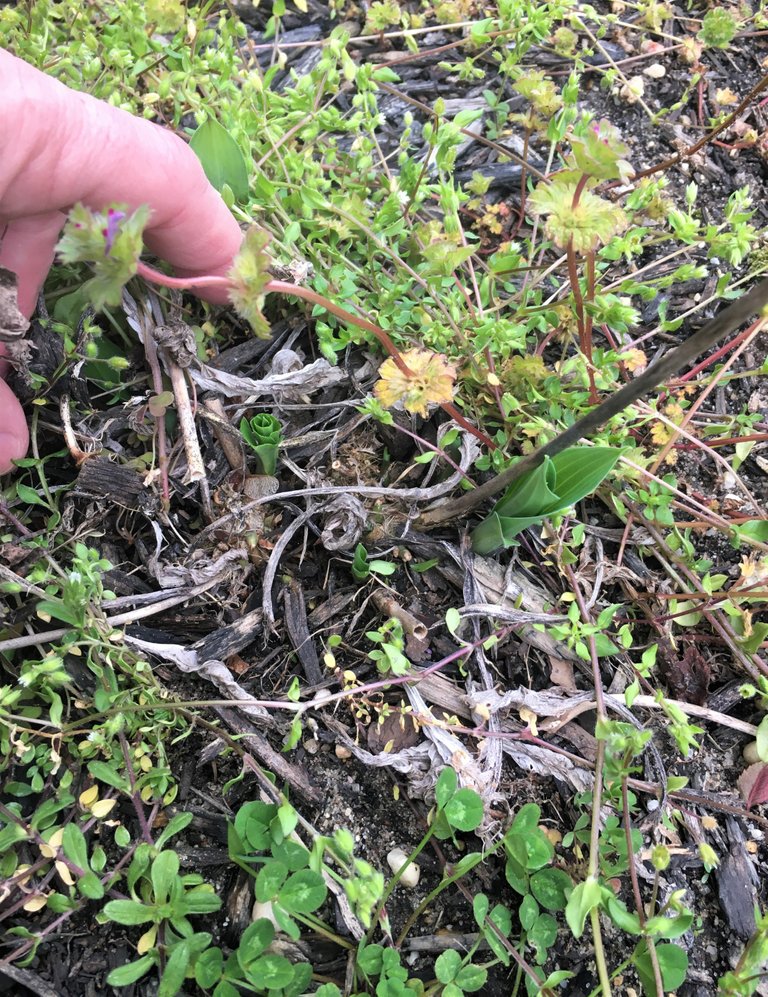 It's Inevitable and beckoning my name .. I have more work to do, so talk to you all later!!
Have A Great Day or Night my fellow Hivesters!!


Thank you for swinging by my blog and checking out the post. Have a great day!


All words, pictures and art pieces are the sole property of B D Miller Gallery, unless otherwise noted and credited, and are not to be reproduced or copied without the prior written consent of B D Miller Gallery.

About Me ~ The Artist
My art work incorporates a wide variety of subject matter, including landscape, seascape, cityscape, and still life images. My works are the product of a continuing process of exploration through which I seek to portray personal and visionary interpretations of my surroundings. My paintings are impressions of places and events from everyday life, an interpretation of my imagination, and personal responses to what I see and feel on a daily basis. More recently I have invested generous amounts of time into my landscape painting. I am surrounded by natural and man made beauty, which inherently presents itself in the tri-state area, and almost demands that I paint it.
Not everything is art. Art is not everything, but it comes close. Art is everywhere and all the time. Art makes you experience the beauty of the world, the people in it, and the places we call home. Art itself is so influential that it can tell stories, show feelings, and express passion or fury. Art exists in addition to language; expression of sensations and thoughts, revealing a way of thinking too subtle and delicate for words.
For me art requires love, honesty and perseverance. In return, it reveals some personal, non-analyzable, and creative untamed passion. For the public, art with its magnificent beauty, improves mood and health and builds better human beings and communities. It engages the intellect, softens the heart, strengthens the soul and frees the spirit.

If Your Interested In Purchasing Any Of My Work:
They can be found for sale in
OR
My Etsy Store
If you don't see the piece in either shop, It may still be drying. Let me know and I can upload it as soon as possible to be available. Or you can always make me an offer (in SBD or STEEM) in the comments section of this post. If we agree on a price, I will then ship the painting to you. (shipping costs will be determined by your location).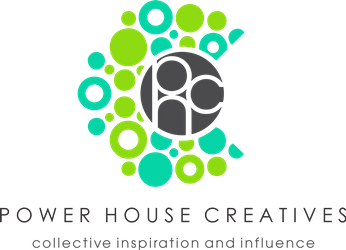 I Proudly Support: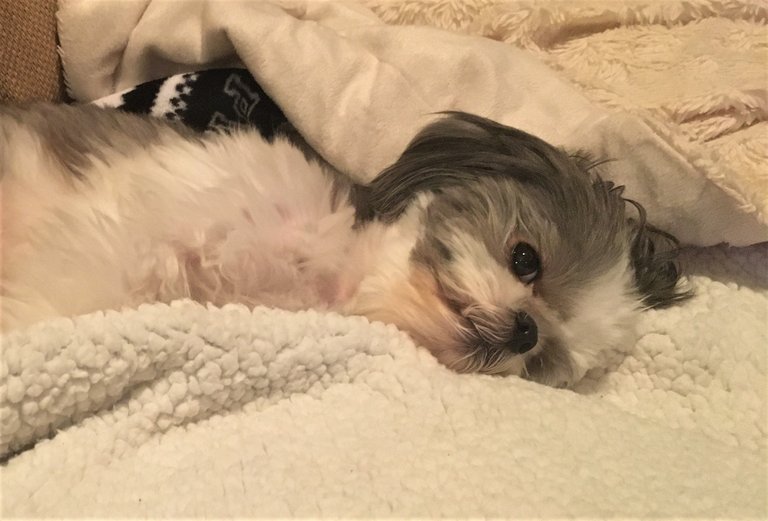 "Worry never robs tomorrow of its sorrow, it only saps today of its joy."
– Leo F. Buscaglia