Cryptolovers, when I was looking for news on my favorite altcoins, I always came across general crypto sites where the news was never complete or even sometimes unfaithful!
And then when you manage several wallets, you have to go and see all the official sites to see if a news is released ...
So I decided to get down to work to have a website that allows me to access news about altcoins, but not just any!
What could be better than the OFFICIAL source of each altcoin to be aware of the news even before its publication elsewhere? That's why I decided to create ...
AltsForever, your best friend for your altcoins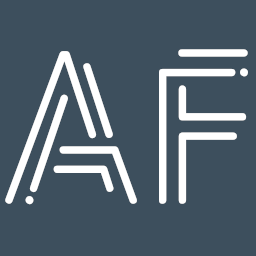 AltsForever is a website whose mission is to get all the official altcoins news and which brings them together in a single website (mobile-friendly). Easy isn't it?
I insist on the official side: AltsForever will only look for news from official sources and not from CoinTelegraph / CryptoNews / etc. This guarantees real informations.
Beta version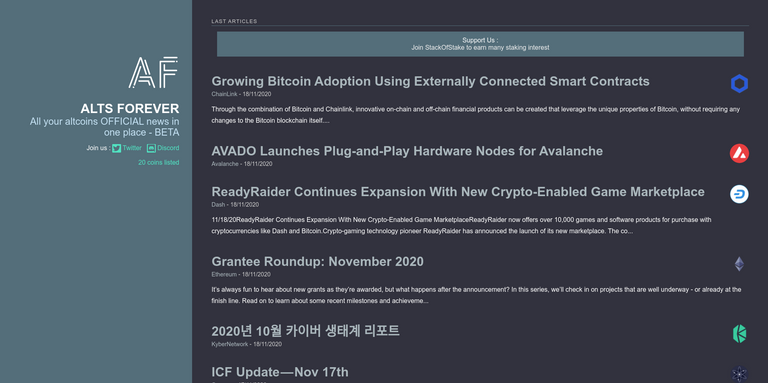 As the project is young (recently released), AltsForever is not complete. First of all, there will be plenty of altcoins to add as you go in order to become THE reference. In addition, a few features will arrive over time:
Addition of news from exchanges
Addition of news from pools (mining / stake / masternodes)
Follow-up of the Twitter feed in addition to the news
Many other things...
Feedbacks
Of course, there are bound to be improvements or features to add. I would like your feedback in order to make AltsForever a reference in the matter. So don't hesitate to join us on Discord, give your feedback via Twitter or even leave a comment here :)
If you want to support me and support AltsForever, don't hesitate to come and talk with me, there are plenty of ways! But the best way here is to upvote this article and share it.
Thank you very much <3
BONUS: Of course, I put HIVE in the first 20 corners listed, so as soon as an official news appears, it will be on AltsForever