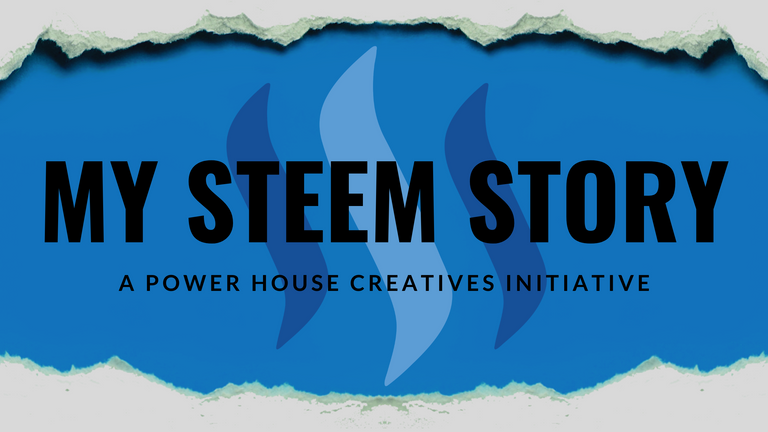 MY STEEM STORY
A Power House Creatives Initiative

Everyone has a story – and all our stories have something in common… we all started from nothing and knew nothing. People want to hear stories. They want to hear OUR stories — they want to know who we are, where we are from, what we are doing, who and what we love, what we have learnt and where we are going. People also want us to hear their story! Being a part of the Steem network is an individual journey for every single one of us and through this initiative we will share our stories not only with all who are already here – hopefully inspiring, guiding and informing them… but doing the same for everyone else in the world too. Through our stories we will prick the curiosity of those who have not yet arrived and illuminate and widen the already open doors to our one in a million blockchain.
We invite and encourage each and every one of you to participate and share your stories too! You can find the "how to" details at the end of this post.
---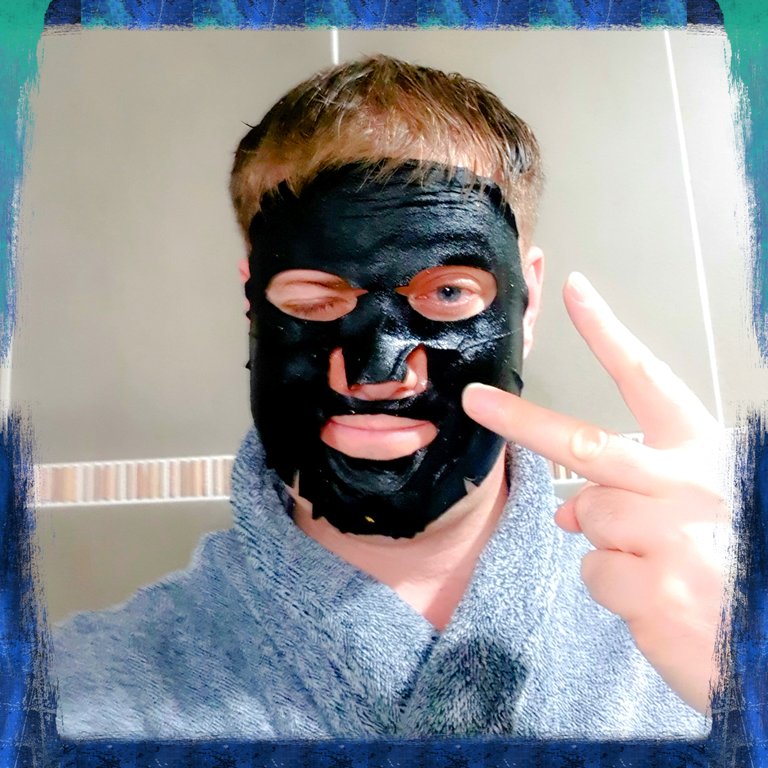 ---
Where my Steem Journey began
I first discovered Steem because of an ICO I was following. They published something on Steem and gave me free stuff to upvote it. This was in fall 2017. I wish I had found Steem sooner. I didn't really start blogging until May 2018 when some other friends (several quit) mentioned it again and I remembered I was already a member.
My initial challenges & how I overcame them
I know how to deal with information technology and I understood what blockchains were, so Steem itself wasn't too difficult to figure out. It did take me about a year to understand the ecosystem fully, but that's just a learning curve everyone is faced with.
However, I didn't really know that much about social media or blogging. I was primarily a lurker or only communicating with close friends. It took me a while to figure this aspect out. However, it's was pretty easy for me to research how to improve online or just read the posts from people who made what I thought was good content.
My Steem blockchain knowledge
I actually first started looking into Bitcoin in late 2013, but I wasn't much of an investor until early fall 2017 (a few months before I joined Steem). As mentioned, I'm okay around tech and understand coding enough to figure out the differences between the blockchains. As I was investing during 2017 and early 2018 like everyone else, I was doing my research to help make better choices.
To be honest, I thought Steem was dumb and its price would only sink so I didn't buy very much of it until the price was below 50 cents where I figured it would start to stabilize. I was just waiting for SMTs and communities to happen, etc. I figured I had time to wait for Steem and it turns out I was right.
Nowadays, I know more about Steem than the average Steem user and you can even ask me for help if you need it. I don't have developer level knowledge. I could figure out how to make basic stuff, but I don't want to. I think I'll be better at doing something else anyway.
My Steem favourites
My favourite thing to do is write stories about the photos I take of various places I visit. It makes visits to these places more special for me. I've also boosted my photography skills a lot and kept a good records. I also like more simple lifestyle blogs with only a few photos of me doing something simple. Another favourite is to read and comment on the developments of Steem or write tutorials to help others figure it out. I have a community called FAQ that I occasionally post in and I'll keep it up for a while. Also, I'm thinking of making one called Korea Global (I'm a Canadian who has lived in Korea longterm for those who don't know).
My golden nugget advice
I think people should be patient and ask others for help. If you come in here trying to run the show overnight, you will be disappointed. I had a year of posts that wouldn't come close to earning over 50 cents despite putting in a ton of effort. Then I used bid bots when those were in fashion and my earnings still weren't that great (taxing times on the reward pool). It just took a while to get where I am.
New community members need to engage, find niche communities and make friends and allies. Unless you have enough cash to buy yourself 100,000 Steem to get attention or are a truly gifted content creator or social media expert and influencer already, be patient and work hard.
My Steem hood & its peeps
Mostly I hang out in PHC, OCD and SFR discords. I also like the #BEER community, but I am not really active there. Mostly I post topics about Korea. I make connections with people who share my interests.
Asides from the communities I'm in, tags I use a lot are #Korea, #photography and #nature Check out my most used tags next to my profile on Steempeak. I feel like I've covered this topic a lot recently, so I'll provide links that go into more detail below.
This topic has been overdone recently
Actually, I was hesitant to do this topic because I like to be diverse and interesting (I do show a lot of pond photos, but ponds are all unique).
A couple of weeks ago, I wrote about Who do I follow and Why?:
https://steempeak.com/hive-174578/@abitcoinskeptic/who-do-i-follow-on-steem-and-why-with-pictures-of-the-gwanggyo-reservoir
About a month ago, I wrote about How Has Steem Impacted my Life:
https://steempeak.com/steemimpact/@abitcoinskeptic/how-has-steem-impacted-my-life-seoho-lake-park-2
Please read those two links for a little information. For doing this challenge I'll call out the following 5 people: @crypticat, @mineopoly, @detlev, @janton and @engchitchat.
In the meantime, please enjoy the strange selfies I took of myself.
---
THE END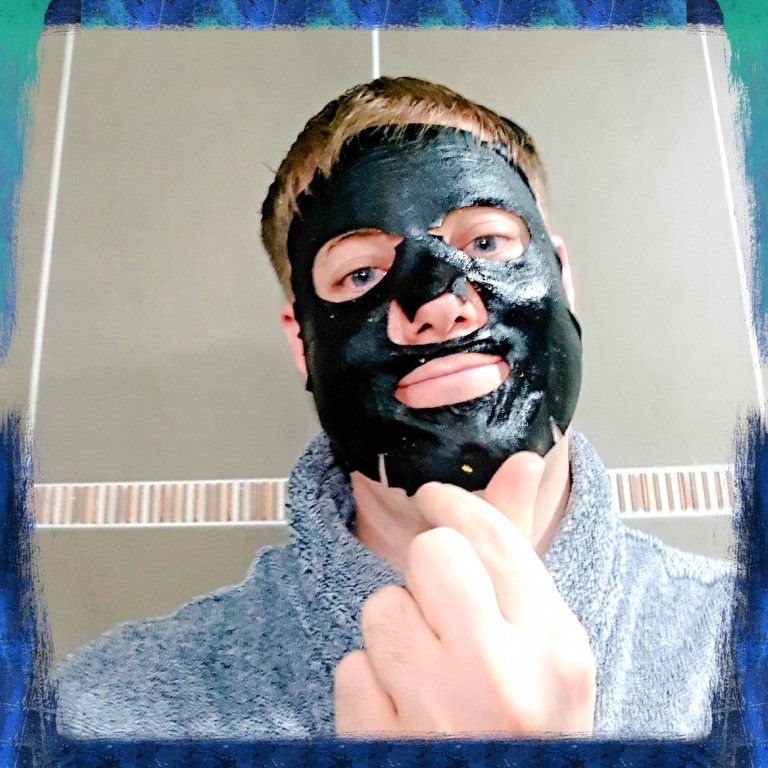 GENERAL INSTRUCTION:
Create a post titled: "My Steem Story – By @your.user.name"

The first three tags in order are to be as follows:
#hive-114105
#powerhousecreatives
#mysteemstory

ONLY make use of the cover image provided in this post.

Keep the same formatting and placement (intro, footer
instructions etc.)

Replace the personal photo with one of your own.

Tag 5 people to join in on the initiative.

Share your post to twitter.

Share your twitter link and Steem post link in the comments of @jaynie's "Steem Story" post.
POST INSTRUCTION:
Write a post which shares and gives adequate response to the following headings:
• Where my Steem Journey began
(How you first discovered Steem and your very first thoughts and impressions "as you landed".)
• My initial challenges & how I overcame them
(Share a bit about the difficulties you faced at the beginning, whether it was navigation, post creation, engagement – whatever – how you resolved them and how differently you feel about it now)
• My Steem blockchain knowledge
(Give a little bit of background on your blockchain knowledge when you began your Steem journey versus now.)
• My Steem favourites
(What are the things you do mostly on the blockchain – is it blogging, vlogging? What front ends do you like to make use of and what content genre's do you generally focus on?)
• My golden nugget advice
(What advice would you offer to those that are unfamiliar or new to this space)
• My Steem hood & its peeps
(Share a little about the communities you belong to, discord servers you frequent and perhaps a handful of the awesome people you follow)