The bird park in Gyeongju, Korea is well worth the visit if you like looking at pretty birds. There are all kinds of #FeatheredFriends here and it's fun for the whole family (unless you are afraid of birds).

Recently I took a trip to Gyeongju which is the ancient Shilla capital city in South Western Korea. Sometimes when I travel, I want to do something a little different. It was getting cold, so I figured I would do something indoors. The bird park was a perfect idea.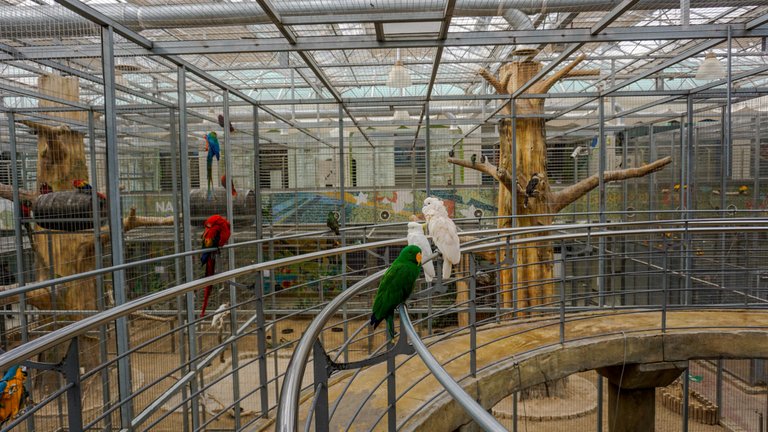 When Koreans think of Gyeongju, they don't really think of tropical birds or tourist traps. These do exist in the city, however, it's not why Koreans come here (there are closer tourist traps to Seoul). The entire city is an outdoor museum with relics mostly dating to the height of that civilization which was around 1200-1400 years ago during the late 3-kingdom's period. I haven't posted any photo stories from that trip yet.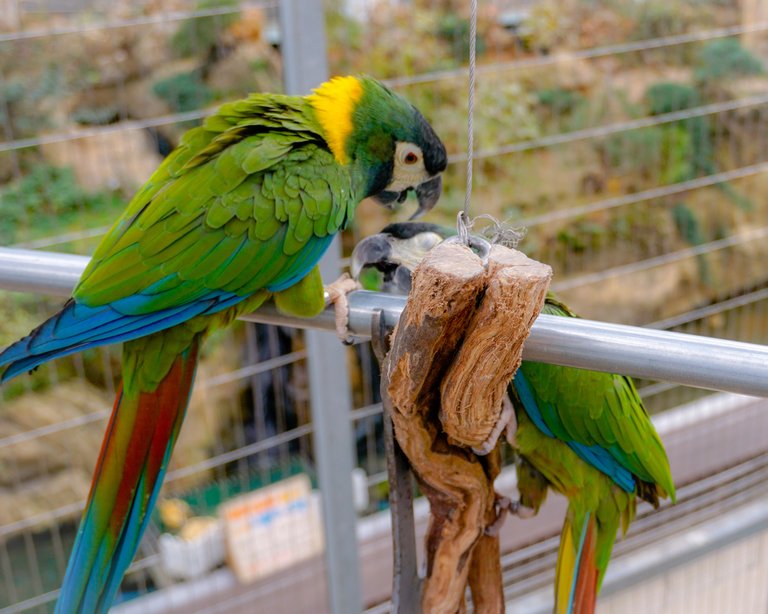 Actually, when I went to the bird park, I was a little worried that it would be a tourist trap. However, the reviews of the place were fairly positive and they were quite serious about respecting the animals. When they scanned me for bird flu before I entered (It was some huge machine), confirmed I wasn't a tourist from several different countries and made me use sanitizer gel, I knew they were serious.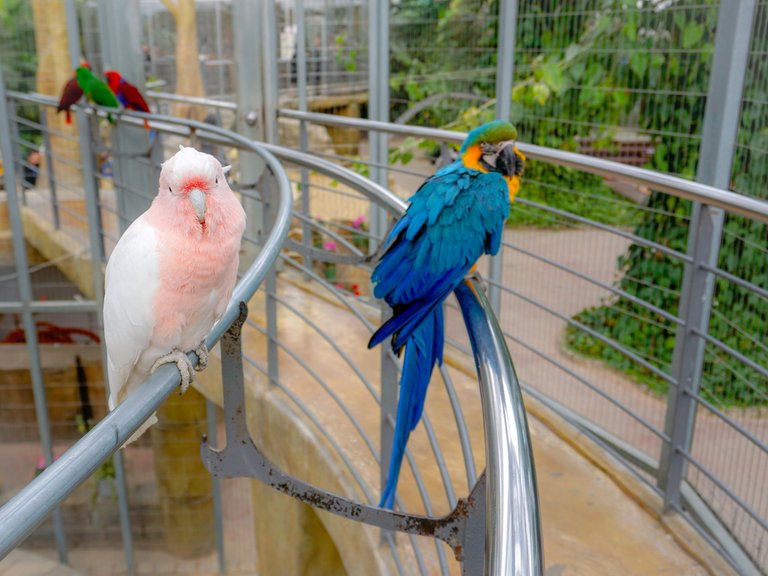 The price of the bird park is around 20$ which is a little expensive, but I found a deal only for around 15$. I got it even cheaper because I decided to skip out on the botanical gardens. Normally, I like those places but I figured I can go next time.

This guy is so colourful
Some of the cages have species only, others are arranged by birds that are comfortable together. In a few cases, people can walk into the cages. I found these to be the cages filled with birds that are generally kept as pets and comfortable with humans. In all cases where people could walk into the cages, there were staff members monitoring and warning people to not do anything nasty or stupid.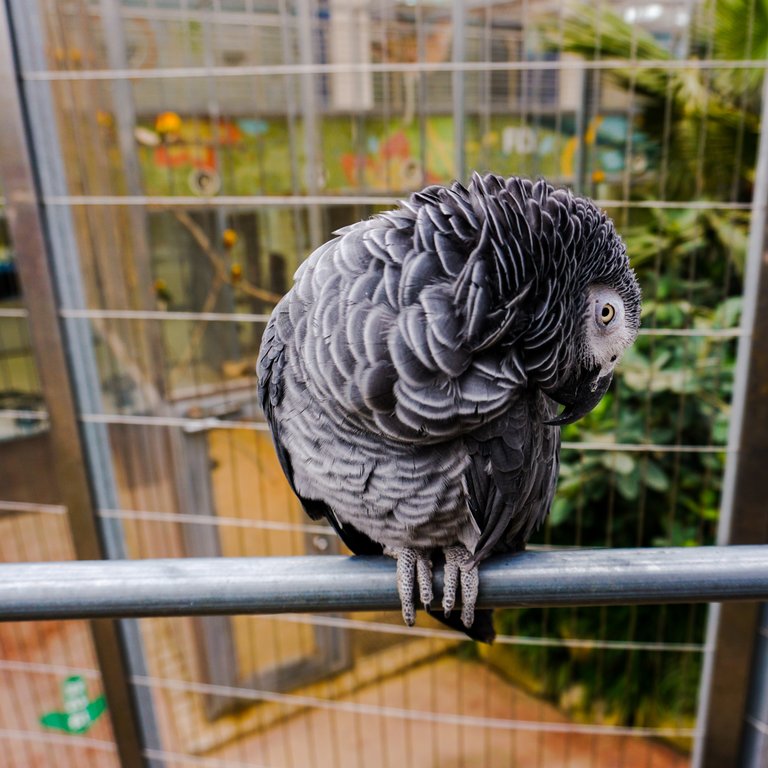 Actually, when I checked the reviews, some people complained that the staff treated the birds better than the humans and were rude to children who were 'curious'. In my opinion, this is good. We enter the birds' house and we should respect them in their house. Children won't learn if you let them do whatever. After a few warnings to be kind, they probably should be shown the door.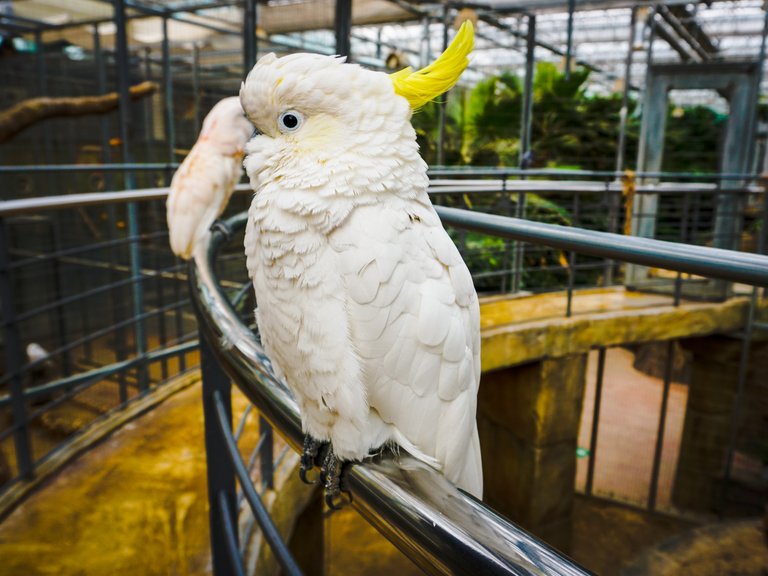 I found most of the birds to be well behaved. The larger parrots that have been mostly seen so far just sat there and would allow me to get very close. I saw a few children reach out to touch them, but they would hop away and the staff would warn them that this meant the birds do not want to be touched. Parrots aren't dangerous, but they do have very sharp beaks and will give you a very nasty bite if you push them.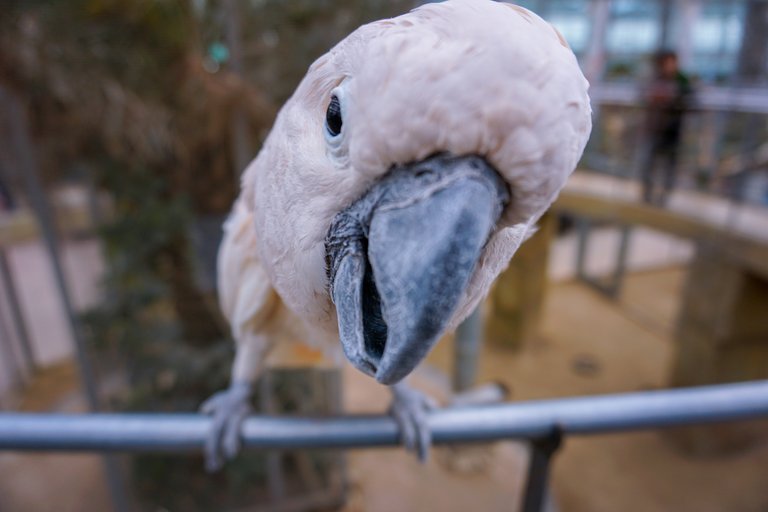 This guy above was my friend. He was the only large bird I tried to pet because he was in my face. He actually seemed to like it. The staff at the door said it was really rare for that bird to allow petting. He also tried to attack my camera and followed me around in there along the railing.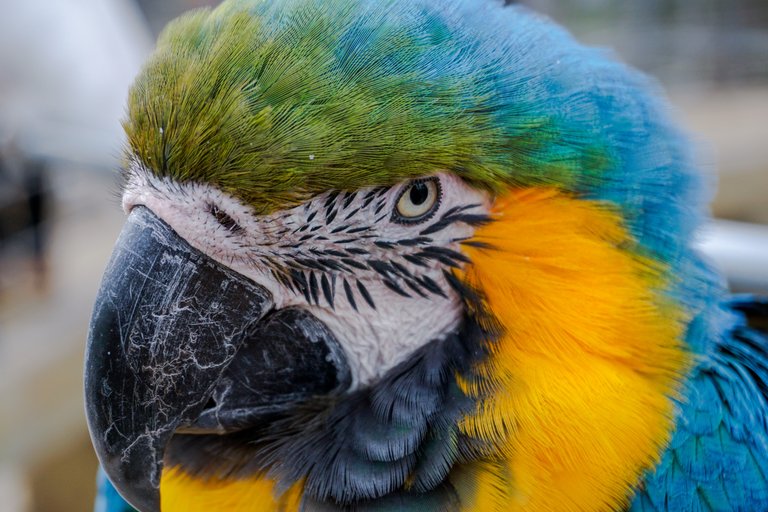 I got some lovely close up shots of the birds. This guy here winked at me and really didn't mind at all to have his photo taken. I find parrots to be some of the most photogenic creatures on the planet. They are always stunningly dressed in their colourful feathers.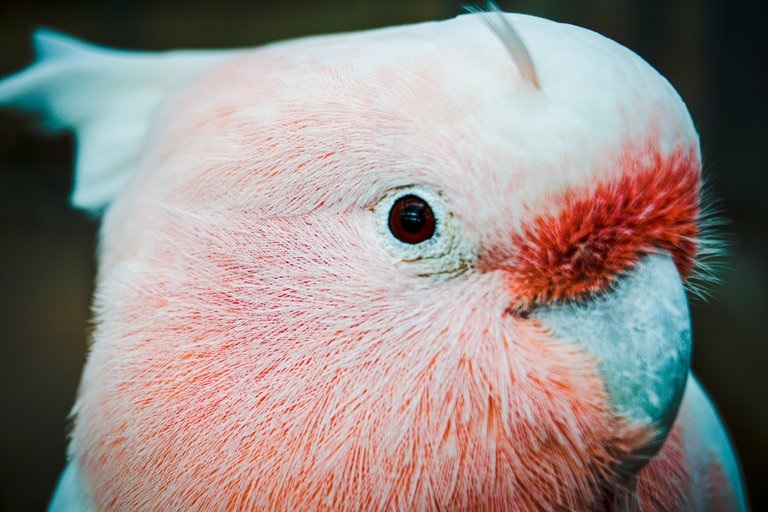 I'm not a bird expert and I don't have a telephoto lens, so going to the bird park allowed me to get really close to the birds to take nice photos. Sometimes I got so close, it's hard to notice the background at all. I was happy that the birds were very calm.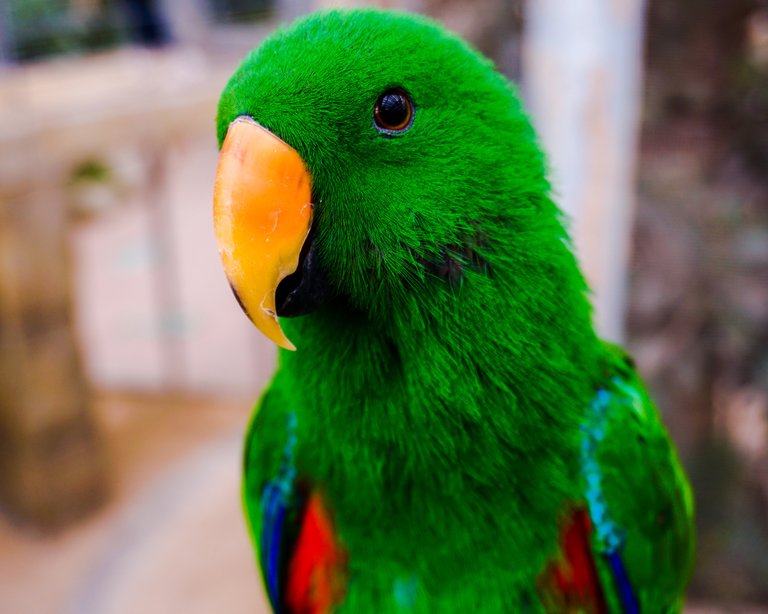 Other than tropical fish, I cannot think of any animals quite as colourful as birds. Earlier this guy was fighting with his friend, however, they got bored of doing that and decided to pose for photos as well. I was happy to oblige and take his portrait.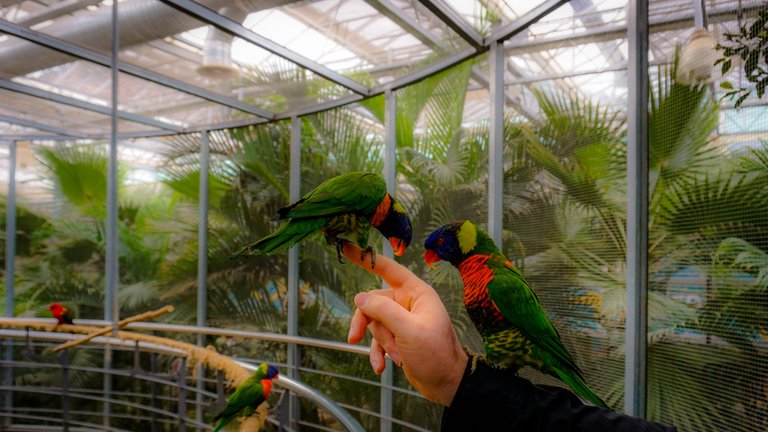 Although the large birds weren't landing on anyone, the smaller birds would. These little guys really liked sitting on my finger. They were kind and played nicely. Actually, if I ever had a bird, I would probably want one of these things since they were being kind to me.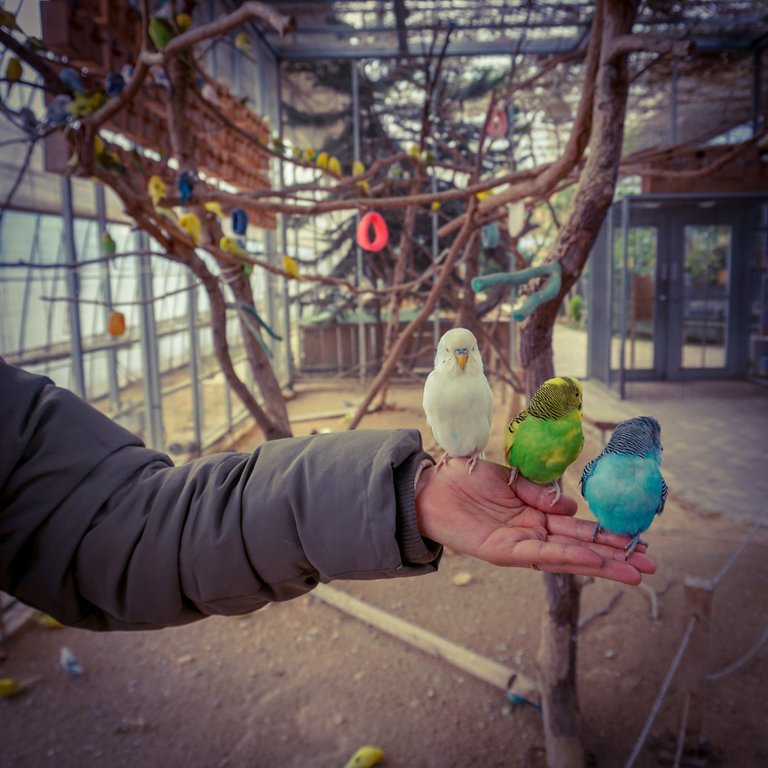 These birds are the most common birds to keep as pets. There were hundreds in this area and small packets of seeds were available to attract them. However, generally, if you are still and look like a nice person, they will come to you whether you have food or not. I liked how all three of these parakeets were lined up and each a different colour.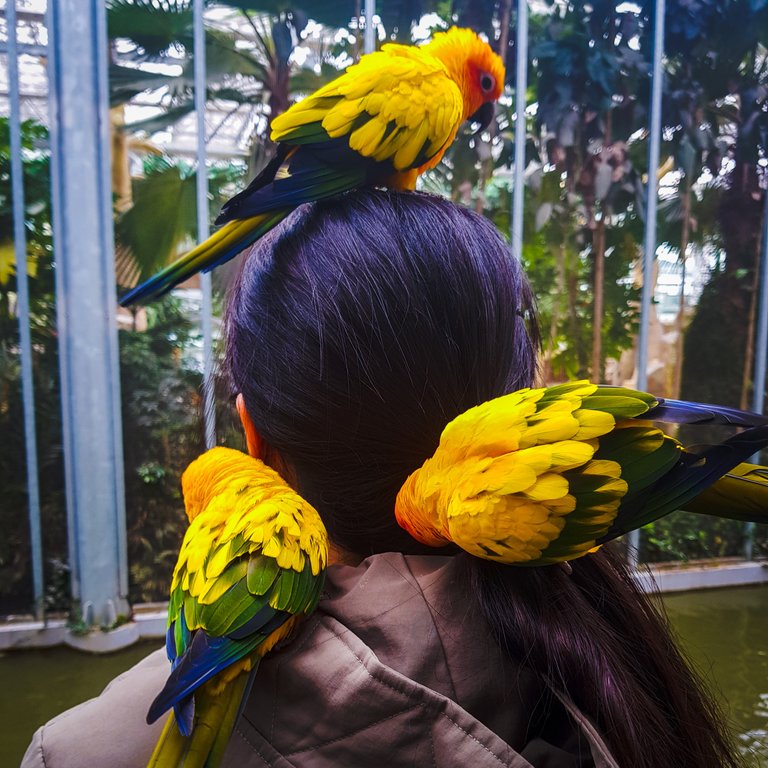 Actually, these guys were around when you first walk in. I took a photo of them on my wife's head. You should have seen her face. She would kill me if I shared that photo, so I didn't. I understand her feeling. These guys were a little mean when they were on me. One of them kept biting my ears and I ended up bleeding a little. The lady attending this birdcage said rather nonchalantly that it probably doesn't like me. I definitely wouldn't want to keep these little buggers as pets after that experience.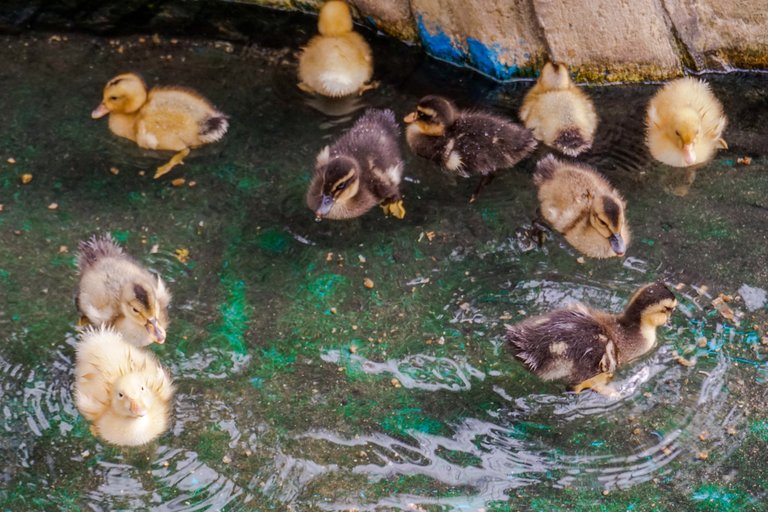 There weren't just tropical birds at the bird park. There were ducklings too! They were swimming around in a little fountain and seems to be having a wonderful time. Their parents were in a different building. I guess that is kinda mean, but they are safe here and have plenty of food.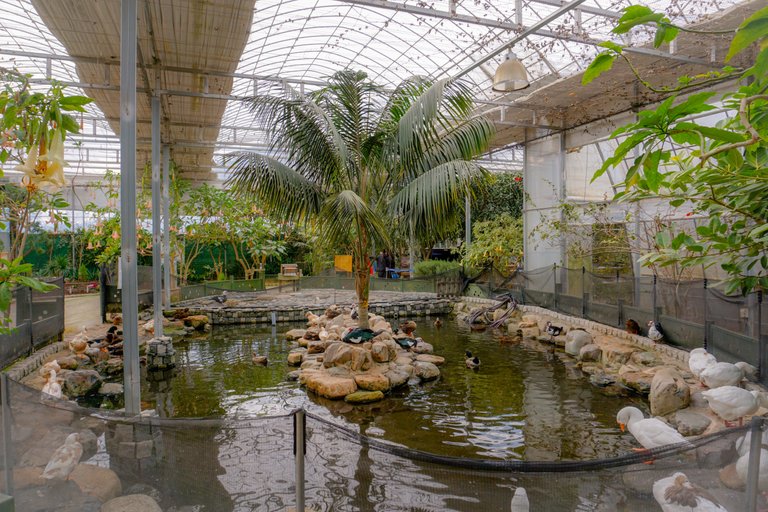 Here is the main duck pond. The temperature here was a little cooler. It was a temperate climate. Actually, the parakeets were in this area too. I found the garden here to be better. I guess these birds don't eat house plants.
There was even an outdoor area with birds more typical of those you see on the farm. There were chickens, geese and turkeys. Most of them look disgusting, so I didn't take a lot of photos.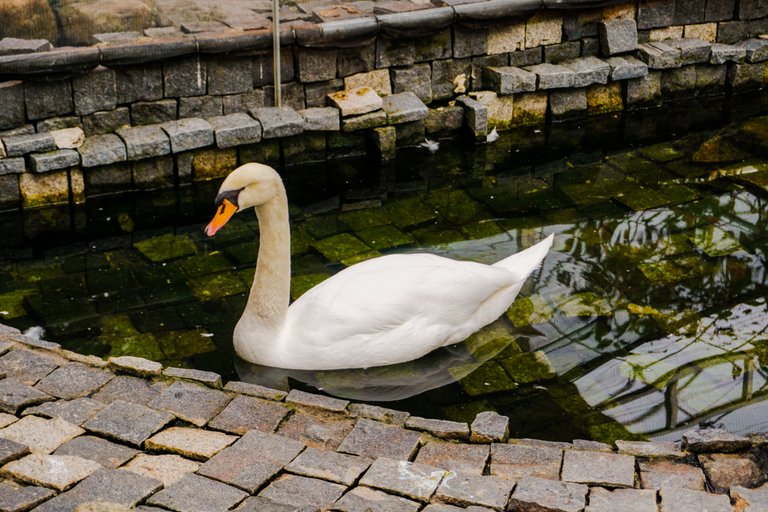 This swam seemed rather lonely. I don't know where her partner was. She was in a small pond by herself and seemed really bored. I would like to know her story. Maybe her partner was in isolation for some reason or maybe something tragic happened.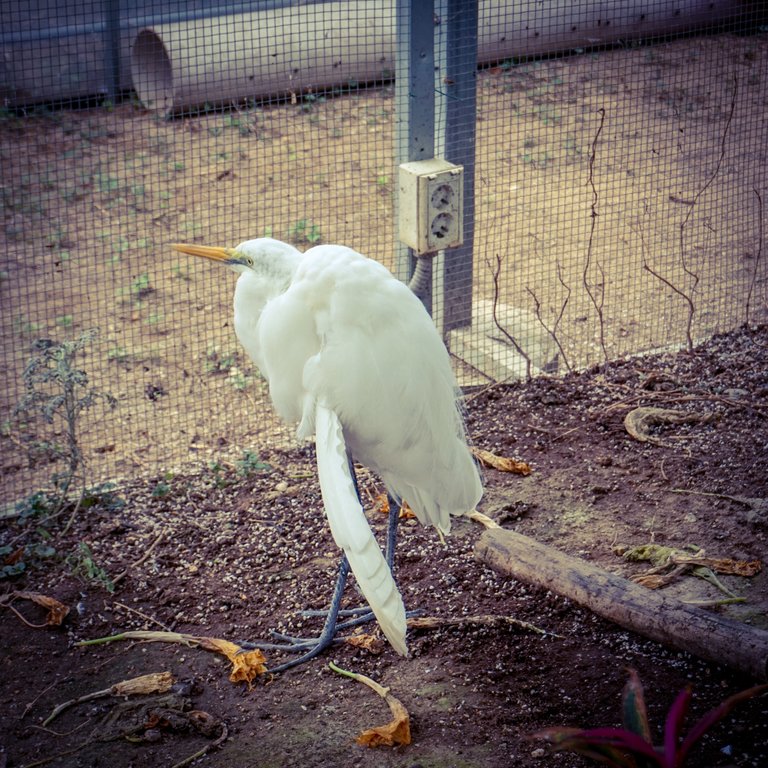 I felt really bad for this guy. This is an egret, I see loads of them in the ponds, streams, rivers and lakes. They are native to Korea. This guy had an injured wing, so they rescued him and keep him safe until he is ready to go back to the free-life outside. From what I know he cannot fly. He looked quite annoyed, to be honest. Hopefully, he is done his visit soon.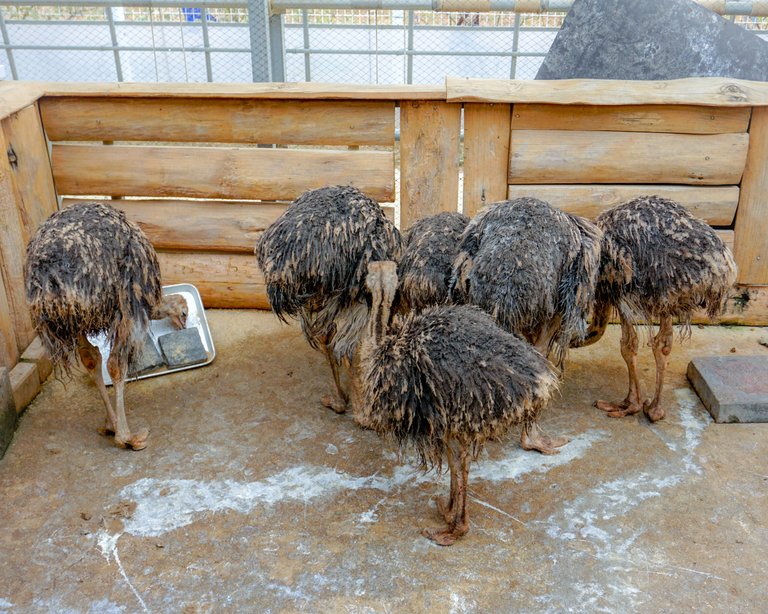 These are baby ostriches. They are nasty looking birds in my opinion. Their parents were outside, but I don't like those pictures at all. It smelled bad, too. At least they aren't noisy like chickens.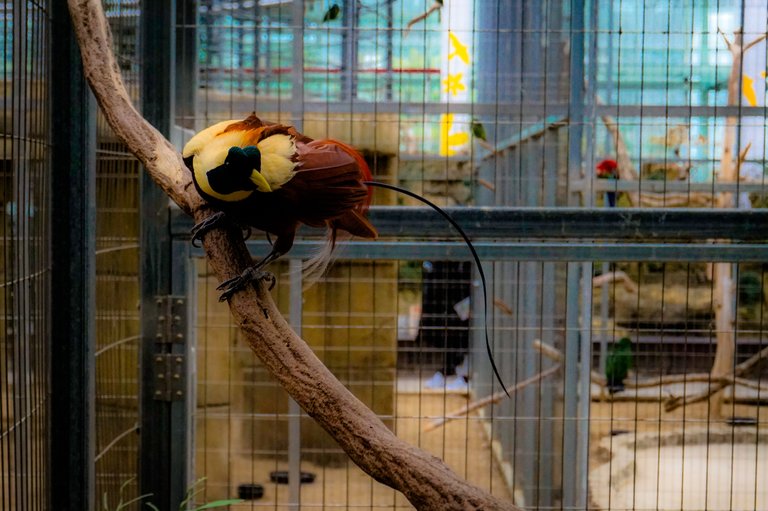 This guy was dancing a lot. I took a few pictures and even a small video. His friend was in the cage next door and there were females in each of their cages. I think they were trying to get lucky, or maybe just boasting to each other. Who knows?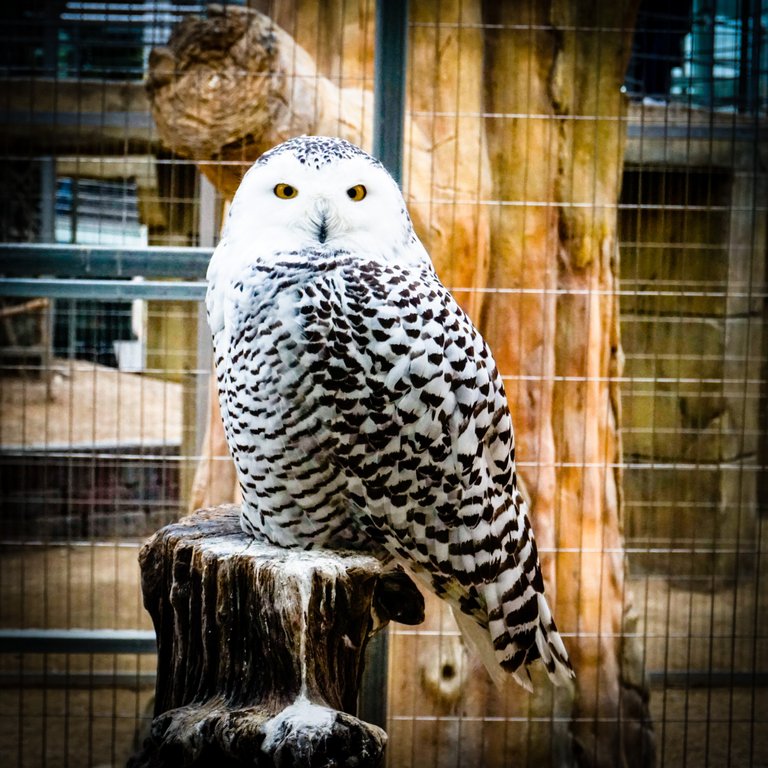 The last bird was the owl. I really like owls. I think most people do. They were the only large birds of prey I saw in here. I didn't see anything like eagles or hawks which I think is good because those birds need a lot of space to fly around. I've seen them at zoos and bird shows where there is a lot more space, but frankly, this place was too small for that so I am glad they weren't kept here.

Overall, I found the bird park to be a humane and exciting place compared to what I was expecting. If you are ever in Gyeongju and get bored with the outdoor history places, it is worth a visit.
#GyeongjuBirdPark #featheredfriends #birds #posh #oc #twitter: