Yellow Brassada is blooming again!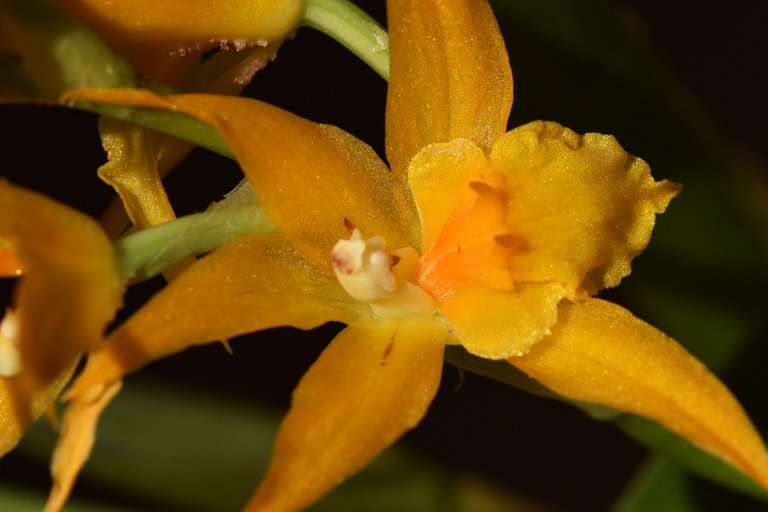 It is not the best looking plant. Nor my favourite one.
But it is in bloom again after a longer break, so I think it is worth showing it a bit. She earned it!
Brassada hybr. x Brassada Mivada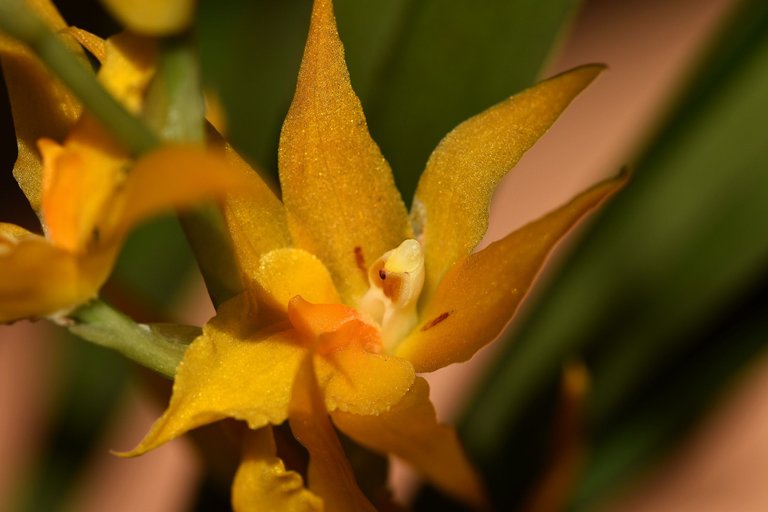 Let me start from what I like about it. That would be the colour of the flowers and that it is relatively easy to grow and can bloom few times a year. Basically as soon as the new pseudobulb matures a flower spike, or two show up.
And why it is not my favourite? Well... the flowers smell like plastic. It is not intensive, but detectable. Maybe with multiple spikes it would be annoying. For now it is ok.
Second thing is that it has a strange growth pattern. Each bulb can grow two more new bulbs from the base. But each new one grows a little higher than the previous one. So after a while they just look messy and the new roots have a long way to reach the pot.
I understand that it is a normal thing for some orchids. We have to remember that those plants grow on trees. So this way of growing helps them climb along the trunk or branches and the roots have no problem attaching. It is not suitable for a pot.
It would probably do better mounted on some piece of bark - but this way of growing orchids is definitely not for me.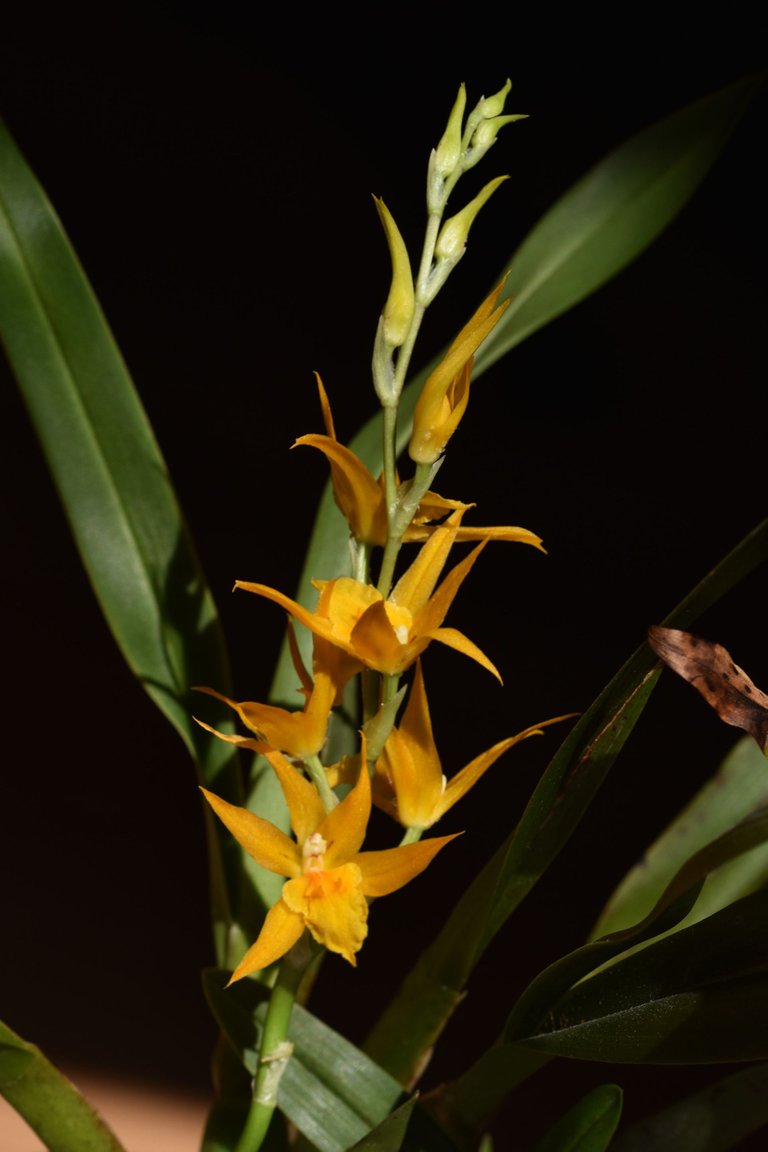 I have had it for a few years and she did have seen better day too. The flowers can be bigger and the spike longer. I think once I had two of those in the same time. I can imagine how nice it can look with 5 or 6 of them!
Then I had the time that I wanted to grow all my orchids is hydroponics, but it just didn't work. In my climate summers are so hot and dry that the clay was drying up a bit too fast. The pots were also getting covered in algae due to the moisture.
The biggest problem was when new roots were starting to grow and as soon as they were touching the clay their tips were burned. I suspect that the salt deposits that did cumulate in the top layer.
Well... it just didn't work. And in the time that she was growing in clay, she didn't grow a single flower spike. That does say something right? Normally I would get flowers twice a year.
And so we both struggled a bit.
Finally it potted it back to bark mixed with sphagnum moss and it all got better.
Now what can I do with a bag of clay pebbles?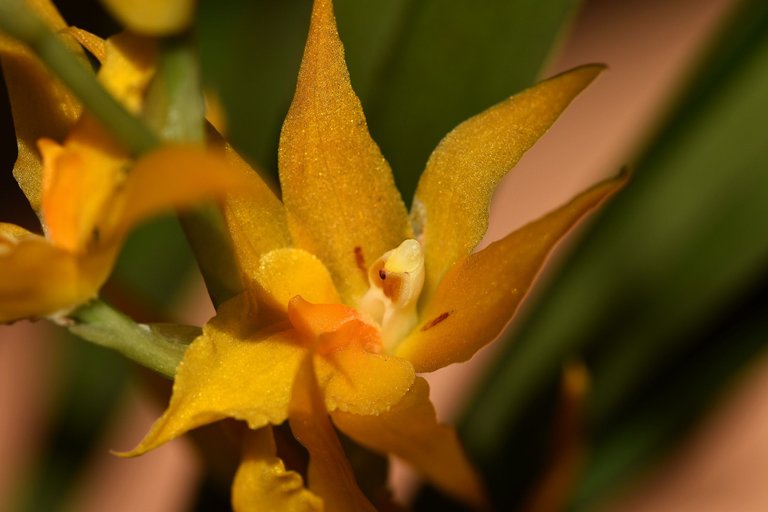 »«
Shot with Nikon D5500 + Sigma 105mm lens
All photos and text are my own.

---
---