[Spa-Eng] Caminata verde esperanza|Concurso

Estoy un poco ausente de mi blog pero hoy retomo de nuevo la escritura, en esta ocasión participando en el concurso de fotografía de la comunidad de celf.
---
Las pautas de este concurso las encontrarás aquí
---
"Verde que te quiero verde" frase usada en un programa de televisión por un cocinero.
El tema de este concurso es verde.
Así que manos a la cámara para empezar a buscar fotografías representativas al color verde.
---
Me gusta la fotografía aunque no lo hago de manera profesional.
---
La siguiente fotografía con la que decido participar en el concurso, la tomé en el cerro de la cuidad de Cocorote, en un mirador llamado piraguito. Este sitio está siendo muy visitado por personas que viven cerca a dicha ciudad debido a que brinda un paisaje bastante agradable, lleno de mucho Verdor y un clima bastante fresco.
---
En el mirador parapente use la cámara, colocándole todo el zoom que se me permite y capture la iglesia de la ciudad, decorada por las hojas de los árboles que tenía en los alredores.
Para llegar a este mirador se necesita caminar por un hermoso sendero, donde encontrarás flores, mariposas y aves que harán tu camino súper atractivo. El recorrido dura unas dos horas para llegar al destino, la cruz de piraguito donde se nos permite tener esta hermosa vista, que nos invita a relajarnos y olvidarnos de las preocupaciones que nos agobian en el día a día.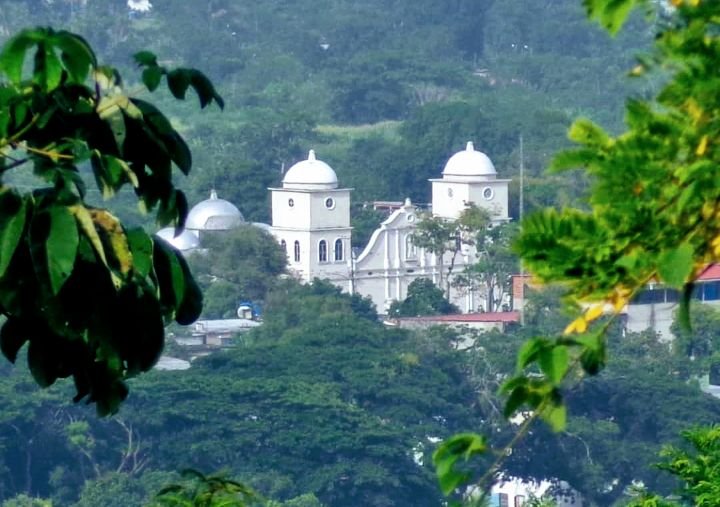 Las fotografías son mi propiedad


---
---
I'm a bit absent from my blog but today I'm back to writing again, this time participating in the photo contest of the celf community.
---
The guidelines for this contest you will find them here
---
"Verde que te quiero verde" phrase used in a TV show by a cook.
The theme of this contest is green.
So get your camera ready to start looking for pictures representative of the color green.
---
I like photography although I don't do it professionally.
---
The following photograph with which I decided to participate in the contest, I took it in the hill of the city of Cocorote, in a viewpoint called piraguito. This site is being very visited by people who live near the city because it offers a very nice landscape, full of lots of Verdor and a very cool climate.
---
In the paragliding viewpoint I used the camera, placing all the zoom that is allowed me and capture the church of the city, decorated by the leaves of the trees that had in the surroundings.
To get to this viewpoint you need to walk along a beautiful path, where you will find flowers, butterflies and birds that will make your way super attractive. The tour takes about two hours to reach the destination, the piraguito cross where we are allowed to have this beautiful view, which invites us to relax and forget the worries that overwhelm us in the day to day.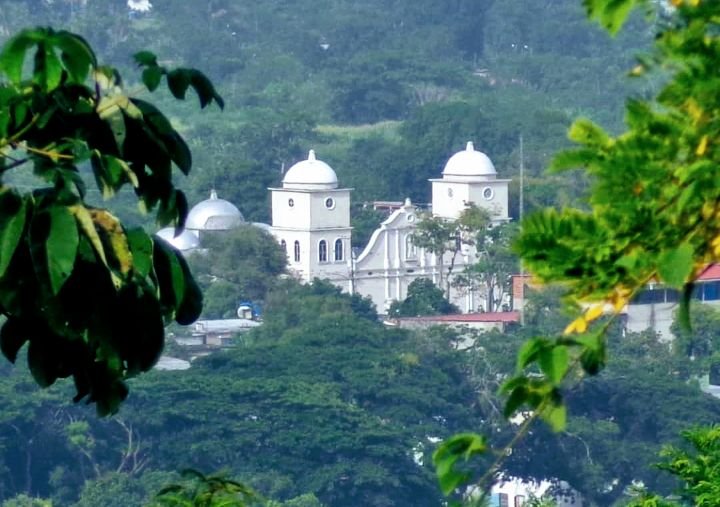 The photographs are my property


---
---