we-the-people - Most used tags on Hive
we-the-people - Most used tags on Hive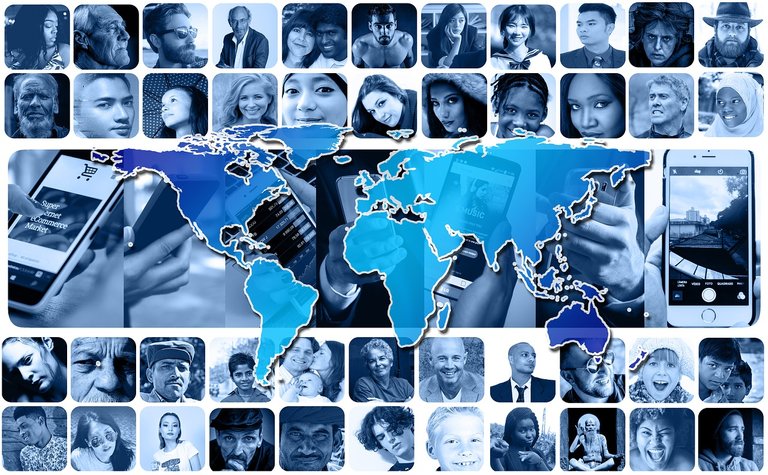 we-the-people presents here a new inside on Hive that allows you to understand who the users of Hive are.
The question we want to answer with this first post is:
Wich are the most used Tags?
The results we present are very partial, the monitoring started only a few days ago, but they are a good starting point to make some initial considerations on the tags ​​most used in the posts by the Hivers.
During the monitoring 10,034 posts have been posted on Hive (4 days of monitoring).
Let's start with the most used Community tags, so the first tag is a community tag, here we show only communities with 5 or more posts: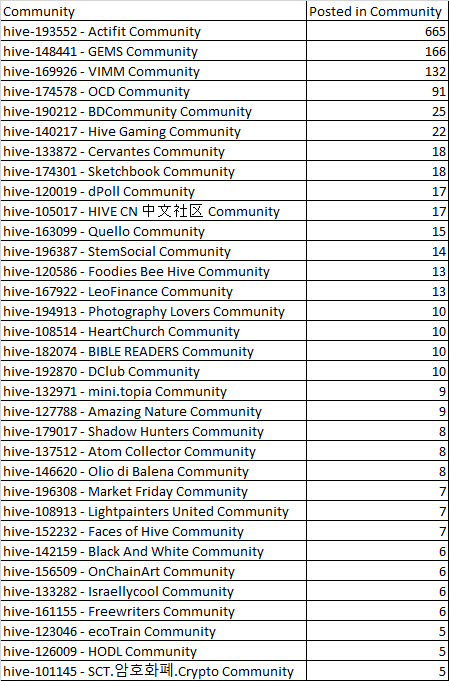 Presenting this as a graph: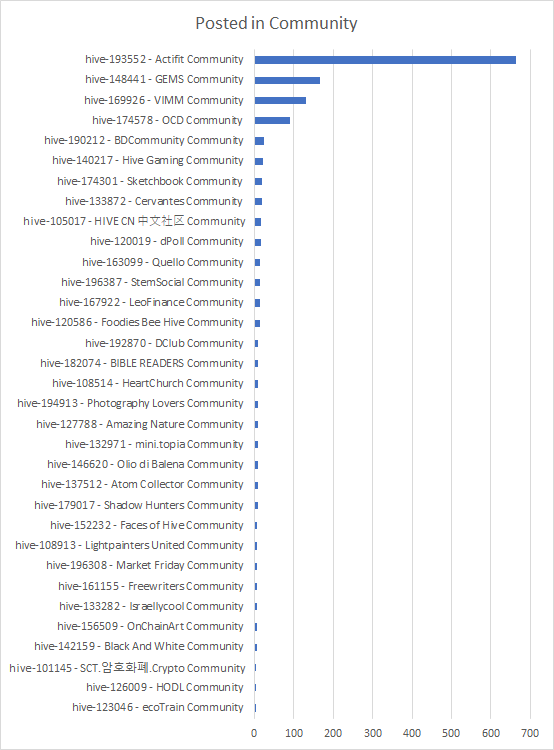 As we can see by far is Actifit the best performing community.
Only 3 have more than 100 posts:
hive-193552 - Actifit Community
hive-148441 - GEMS Community
hive-169926 - VIMM Community
Only 18 have more than 10 posts.
33 are the communities with 5 or more posts.
If we take in count all first tags, we have 41 tags that have 100 or more posts: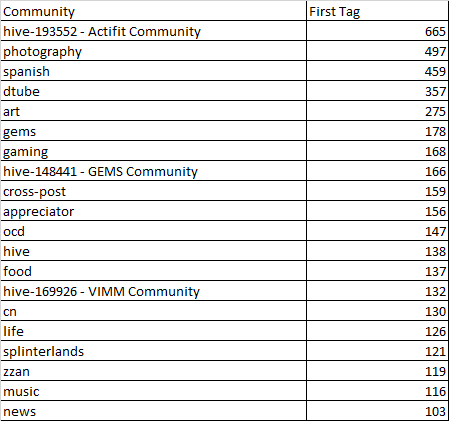 Actifit is the most used also in this generic rank.
photography
spanish
dtube
art
are the followers, with more than 200 posts.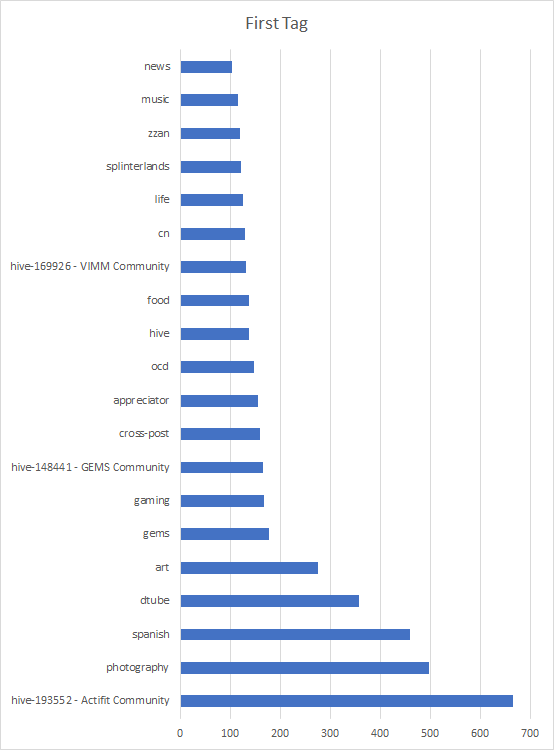 The last rank we want to show you is the list of tags used, no matter if there are in the first or in the 10th position with 200 or more posts:

The corresponding graph: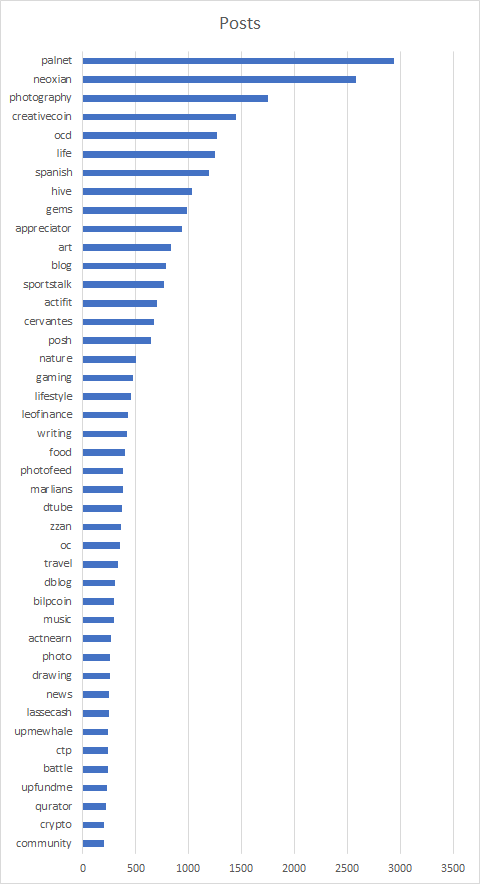 Considering all tags used in the 10,034 posts, there are 61,224 tags, and 3,702 different tags, in our opinion, a very large number of tags, very dispersive indeeed.
What do you think of this first analysis?
we-the-people discord channel
Where you can make your survey proposals, make suggestions, etc.
Thanks for voting us as a witness, for supporting, for reblogging!
---
---