we-the-people - Language used by Hive users
we-the-people - Language used by Hive users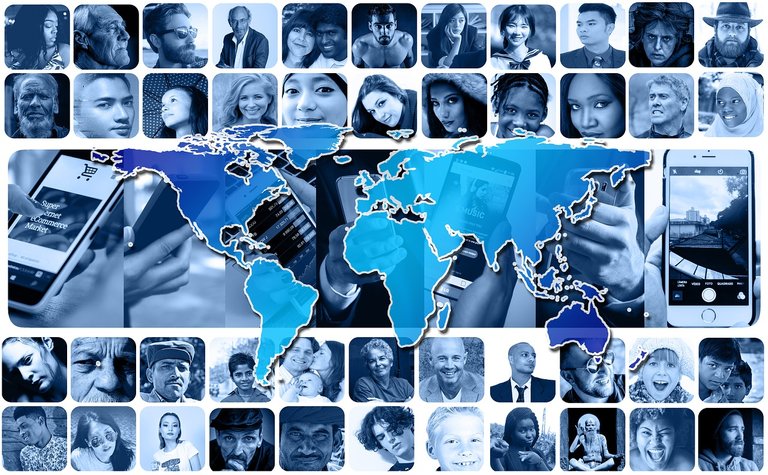 we-the-people starts with this first post to propose some data that allows you to understand who the users of Hive are.
The question we want to answer with this first post is:
What language do Hive users use?
The results we present are very partial, the monitoring started only a few days ago, but they are a good starting point to make some initial considerations on the languages ​​most used in the posts by the Hivers.
During the monitoring posted 2,578 different authors (if an author has posted in two different languages ​​it will be counted twice and so on); in total, however, the languages ​​used are only 31.
Here is the list of languages ​​used in descending order by number of users.

As always, a chart can be more impactful: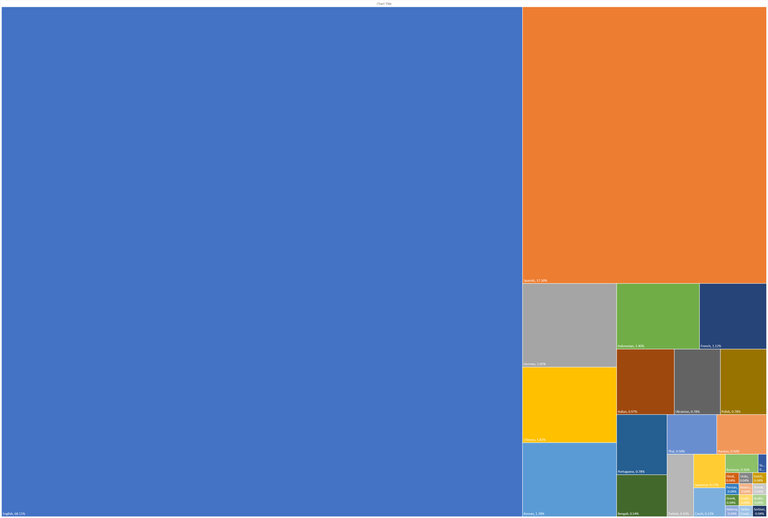 As can be seen, over 2/3 of users publish in English, obviously both from native English speakers and from non-native speakers who try to make themselves understood by a wider audience than in the mother tongue.
The second most used language is, by far, Spanish.
No other language exceeds 3% of users.
The first 5 languages: English, Spanish, German, Chinese and Korean together exceed 90%.
The top 10, i.e. adding to the 5 above: Indonesian, French, Italian, Ukrainian and Polish exceed 96%.
Only 7 languages ​​exceed 1%: English, Spanish, German, Chinese, Korean, Indonesian, French.
Only 15 languages ​​exceed 10 users and only 18 have more than one user.
It would therefore seem that many posts, written in minor languages, have an audience of practically zero users.
We will update these data in about ten days, to have a more significant database.
What do you think of this first analysis?
[we-the-people discord channel] (https://discord.gg/4jmkqwe)
Where you can make your survey proposals, make suggestions, etc.
Thanks for voting us as a witness, for supporting, for reblogging!
---
---