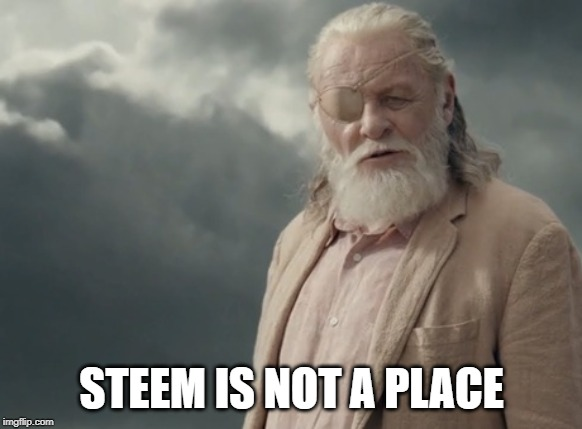 I really don't know how I feel about this news. I had a gut feeling it was coming for a while now, just not sure how it would be presented and play out.
There are so many scenarios and ways this can play out it. This could be the death of Steem, it can be the birth of a better Steem, or something in between. Only time can answer that question and mostly likely the AMA won't completely answer that, but it should give us more information to work with.
I am concerned for the future of Steem, our community, and our governance. I can't picture how Steem will look in a 3-6 months from now or even 30 days and that worries me. To be honest, this isn't a new feeling though.
I am anxiously waiting for the AMA today but I suspect there will still be many more questions in my mind when it is done. I have talked to a lot of people and have heard opinions both positive and negative about this news.
I believe this could end up being good for Steem or bad and there is no way to tell until we get further along this journey.
Some thoughts
Justin Sun has a lot of money, and Steem isn't a direct competitor to Tron in that Tron does not have social media functionality, so I feel less incline to believe he would buy Steem just to eliminate competition like Microsoft would do to assimilate companies for the sole purpose of removing them from the ecosystem.
Steem offers a lot of value and features that can benefit Tron, so I believe some merge or coexistence is more likely the case.
Steem entire ecosystem could fit into a smart contract on Tron with similar functionality as we have now. I am concerned it wouldn't be able to handle the transaction volume of Steem without drastically impacting the network. I suspect this isn't one of the options that will play out, but it is a possibility.
Justin Sun bought Steem with the idea of it benefiting him in some way. This could mean price but I think the current and future Dapps is the real treasure. It is unlikely he would invest so much to take over Steem and let it go to zero.
Justin Sun has a lot of money for marketing, and has a lot more developers than we do now. If he really wants to see his investment thrive, he has far more resources than we have ever had.
While a lot of these thoughts are hopeful, I do believe there is a good chance the way we see and use Steem today will no longer be possible. If Steem moves to Tron completely, there will likely be some sacrifice of functionality, first maybe governance, then maybe simple things like delegation.
I think the greatest thing at risk will be our governance (witnesses). It is likely the witnesses will be replaced or removed completely in the move to Tron. This will drastically reduce the influence Steemians have on the blockchain and I think it is one of the greatest things Steem has to offer.
A lot of people are nervous right now, I know I am. I don't have a single thing to say that would calm you down or make you feel better about this. I am just as concerned and disoriented as you are.
At this point, I am waiting for the AMA and see how that goes before I form any real opinions of this news. There are really too many directions this can go and we have no real solid information to hint where it may end up going. Your guess is likely as good as mine.
I wish I knew more, but I am just as blind sided as everyone else.
I don't want to go anywhere, I love Steem and want to see it survive. I will do anything in my power to see to that.
---
I will leave you with one fact to put things in perspective.
Yesterday, the market cap for Tron went up around $150M dollars. At the time, that was almost twice the total market cap of Steem. Steem ended up going up around 33% since then, going from $76M to around $100,482,290 now.
This does not account for SBD, which was around $7.5M and now over $8M
That's a lot of new money going into Steem in a single day!
I highly recommend joining the AMA live at 9AM PST / 12 PM EST.