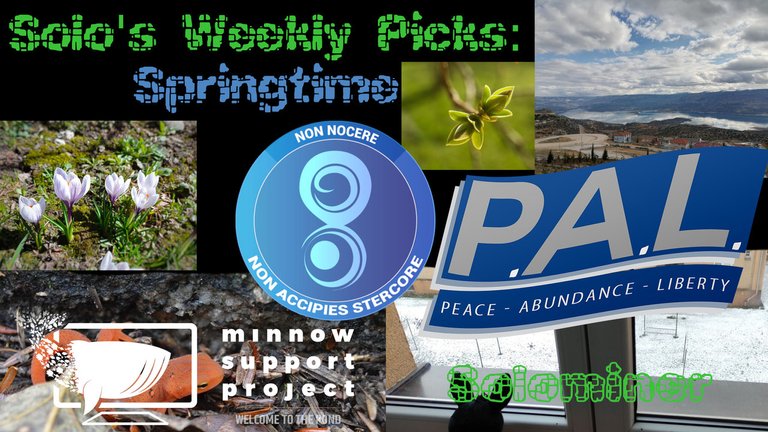 Around where I live Spring started a week or two ago, but for many winter is still a thing and going on. But for many of us a little more south we are getting to enjoy the warmer weather. And all the plants and wildlife waking up for the year.
Here are five minnows on hive writing about their spring experience, or looking forward to spring depending on where they live:
---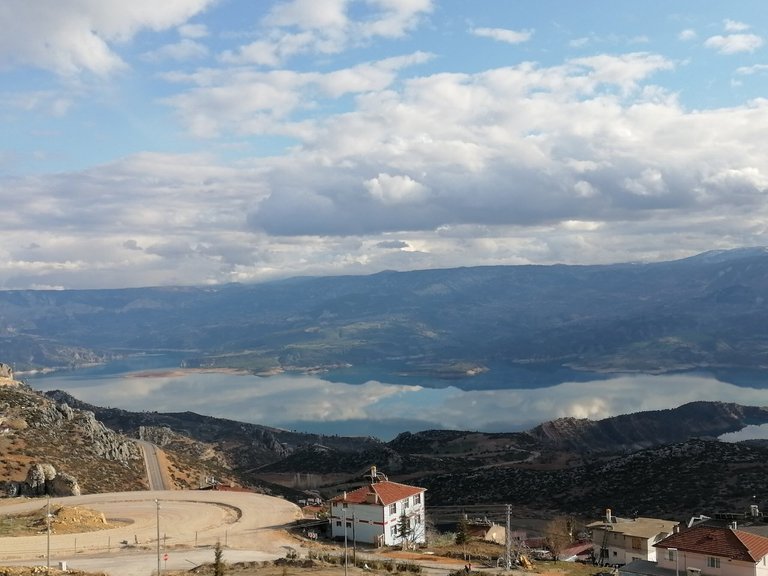 Landscape Turns Back to Spring by @ahmetay
https://peakd.com/photographylovers/@ahmetay/landscape-turns-back-to-spring
We see some amazing views in the post that @ahmetay wrote. They mention how in the last few days the seasons have been cycling back and forth, three seasons in two days. Seeing the reflections of the clouds on the lake were really impressive to see as well.
---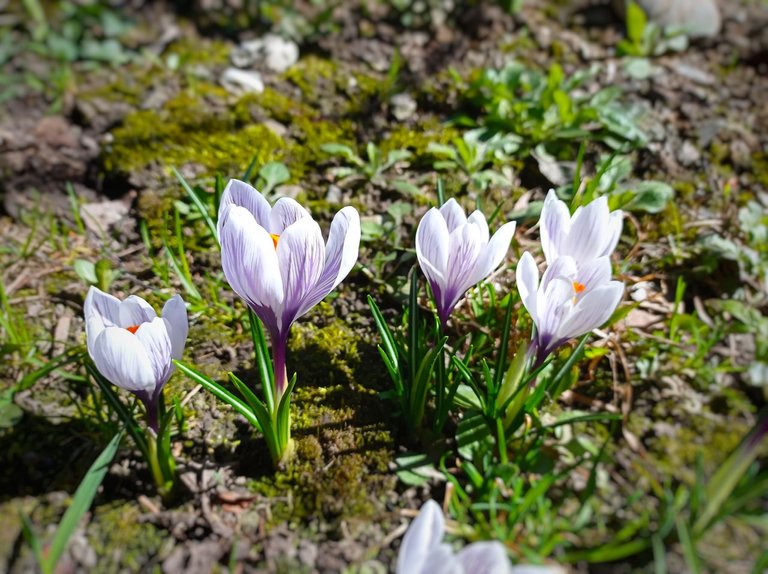 Contrasts of our spring (UA-EN) by @lilideleopolis
https://peakd.com/hive-127238/@lilideleopolis/contrasrs-of-our-spring-ua-en
Winter is wrapping up in this region and the wet snow has Crocus flowers coming through. This is usually a sign spring is just about here when those bulbs come up so great to see. As they are writing the post the sun comes out and they are glad spring is here.
---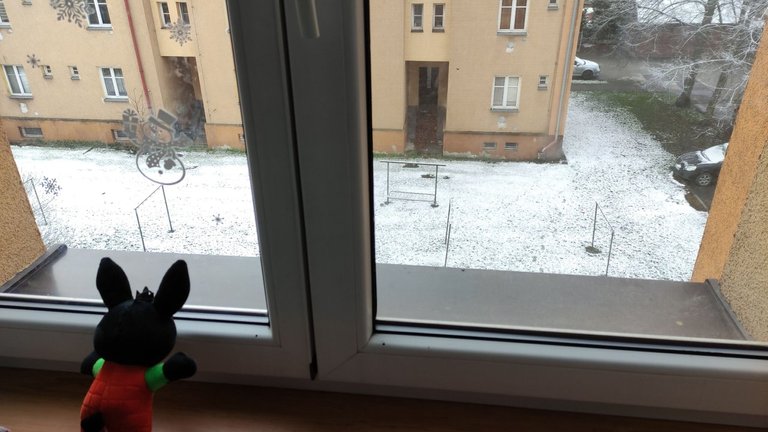 We were waiting for spring / My čekali jsme jaro... by @zirky
https://peakd.com/cesky/@zirky/we-were-waiting-for-spring-my-cekali-jsme-jaro
Some areas of the globe are still experiencing winter right now, @zirky talks about where they live and how there is still some snow on the ground at this time.
---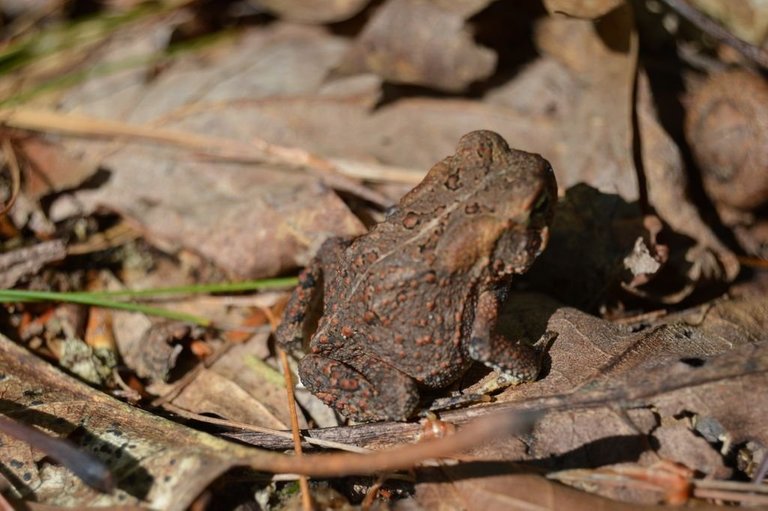 Amphibians of Spring by @funferall
Some toads and newts are seen during a hike and many pictures are taken. They go about IDing them and talking about their habitats.
https://peakd.com/hive-127788/@funferall/amphibians-of-spring
---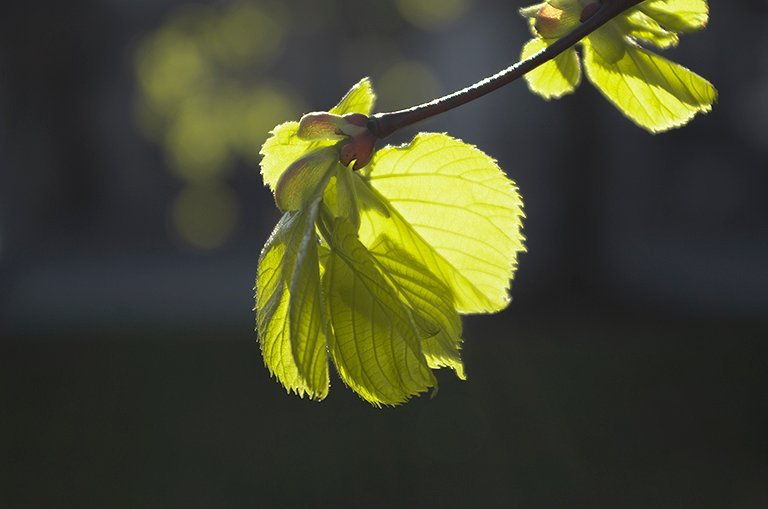 Spring leaves [PL/ENG] by @beoru
https://peakd.com/hive-181964/@beoru/spring-leaves-pl-eng
When the trees start to bud, its time for spring to come around. They write about how using their first DSLR camera really helped them to capture the beauty of the forest as its starts budding.
---
Thats my five picks for this week, come back next week to see Solo's next weekly picks. I curate posts every Tuesday and do this through MSP. Thanks so much to the Minnow Support Group for giving me the opportunity to serve as a curator!
---
Addresses below to help me buy better camera equipment and support me to travel to locations to do photo and video and overall great blogs in new places.
| Coin | Address |
| --- | --- |
| BTC: | bc1qhfmvd2gywg4fvrgy2kkkkyqta0g86whkt7j8r7 |
| LTC: | ltc1qdyzm5cwgt8e2373prx67yye6y9ewk0l8jf3ys9 |
| DASH: | XkSqR5DxQL3wy4kNbjqDbgbMYNih3a7ZcM |
| ETH: | 0x045f409dAe14338669730078201888636B047DC3 |
| DOGE: | DSoekC21AKSZHAcV9vqR8yYefrh8XcX92Z |
| ZEN: | znW9mh62WDSCeBXxnVLCETMx59Ho446HJgq |