Solos weekly picks - Animal Photography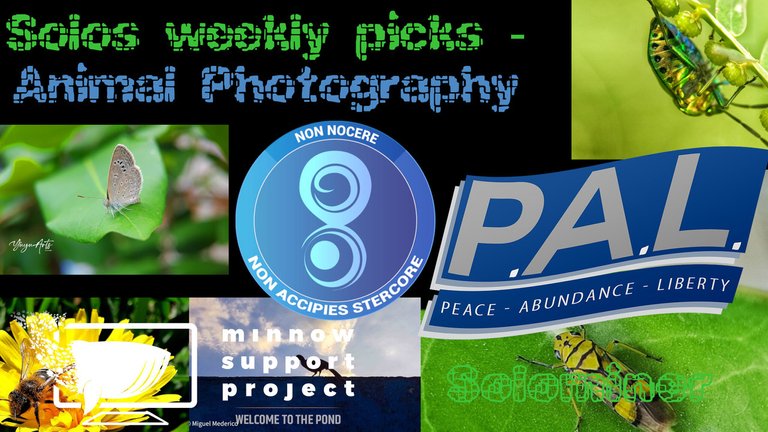 When I am out in nature really enjoy trying to find new insects or other wildlife. But there is only so much variety near by. The amount of birds that we have in Georgia can be overwhelming, so I am still trying to learn all about them. But with so many around the world its much to take in. Seeing others wildlife in their region is quite appealing to me, It really shows how the ecosystem can be diverse in spots all over the world.
Here are five minnows on Hive showing off the insects, birds and other wildlife around them.
---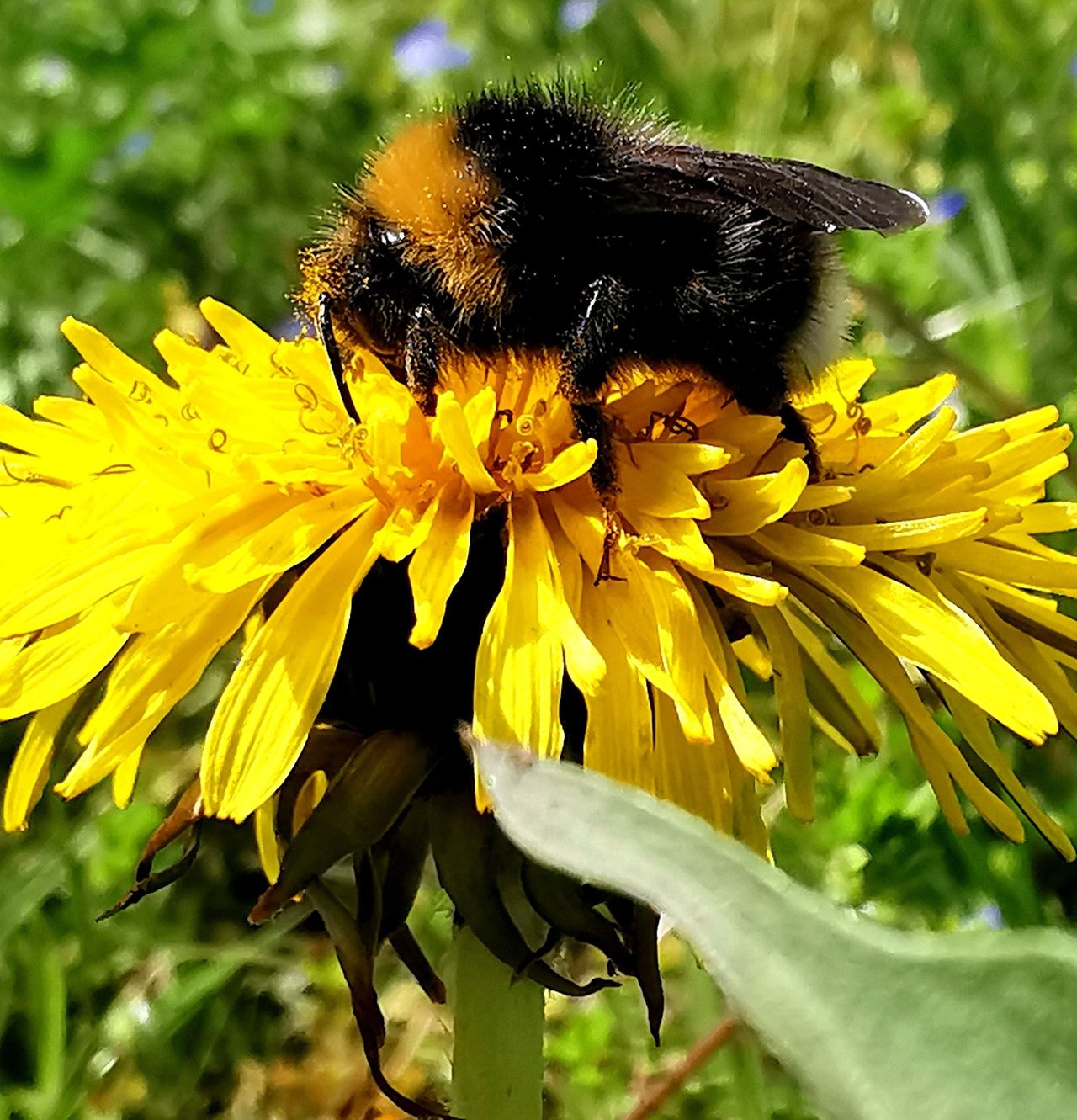 Dandelion Lovers - Saying Hi To The Pollen Flow by @bulldog-joy
https://peakd.com/hive-173511/@bulldog-joy/dandelion-lovers-saying-hi-to-the-pollen-flow
We see many pollinators in this post exploring dandelion flowers, these bloom between April and June and can attract many insects that otherwise have nothing else to feed on. thanks for the shout out to my community "The Pollen Flow". Hope you do more posts about pollinators in there in the future.
---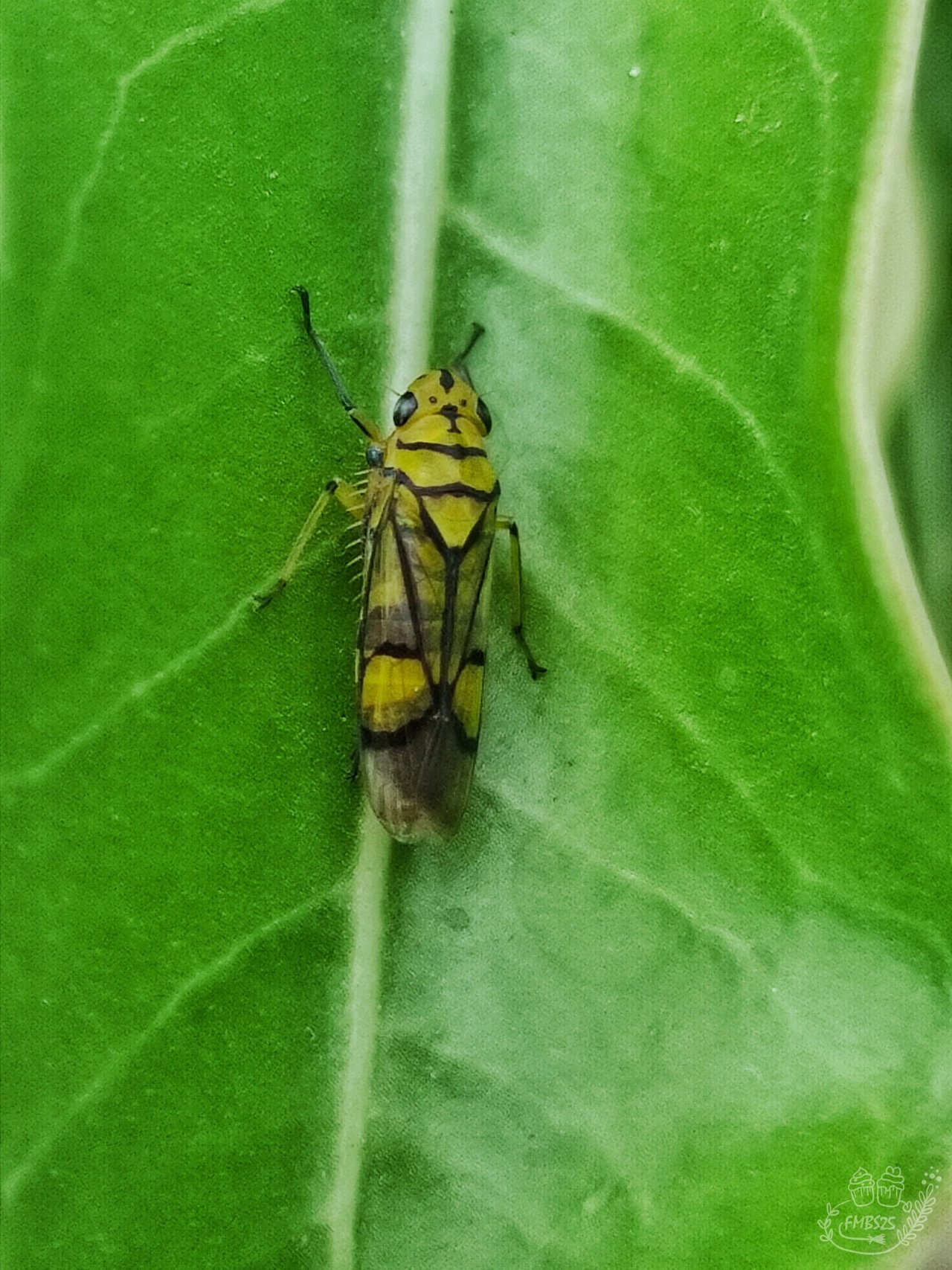 A New Leafhopper in my Garden [EN] // Una Nueva Chicharrita o Salta Hojas en mi Jardín [ES] by @fmbs25
https://peakd.com/hive-101587/@fmbs25/a-new-leafhopper-in-my-garden-en-una-nueva-chicharrita-o-salta-hojas-en-mi-jardin-es
In this post there is a Cicada that was captured in some images, looks quite different from the ones I have around me. Another good point of how different the ecosystem can be around us.
---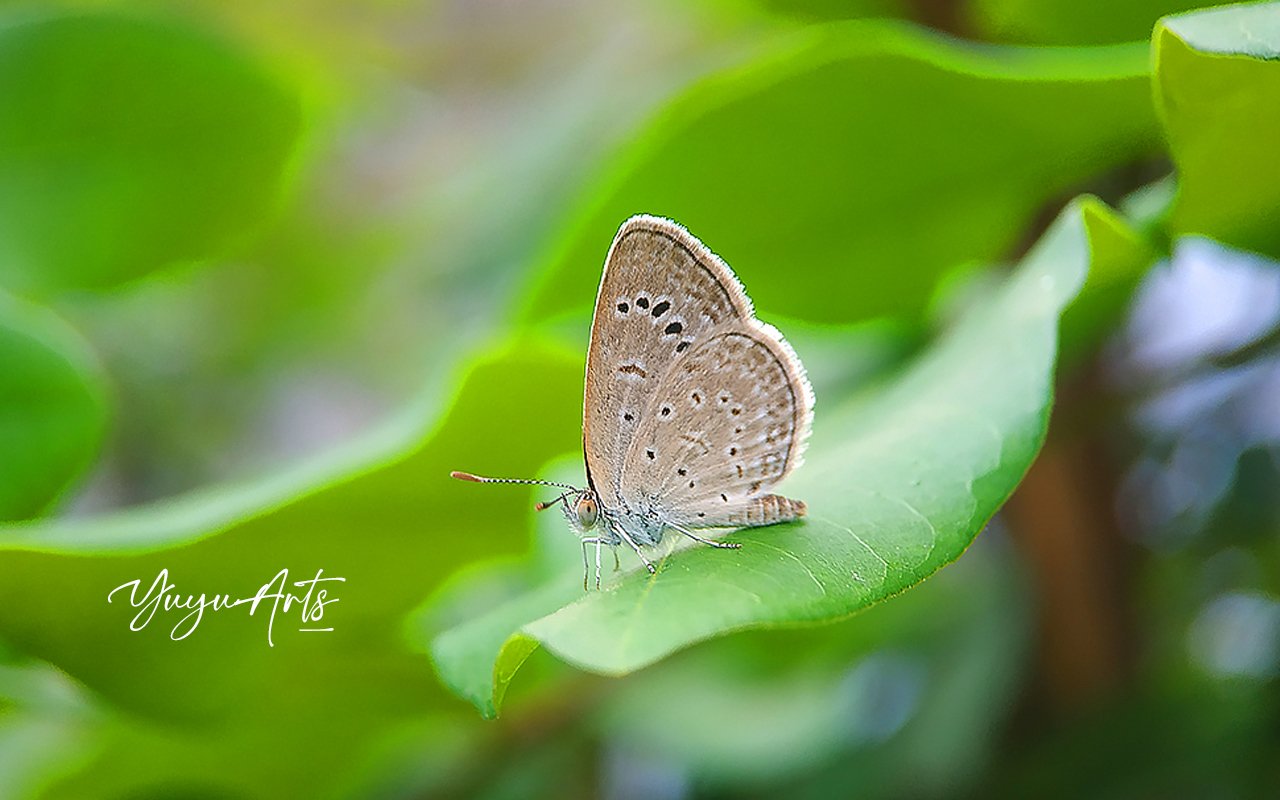 Butterfly charm - I will become a beautiful butterfly and things will get better by @yuyu-arts
https://peakd.com/hive-173511/@yuyu-arts/butterfly-charm-i-will-become-a-beautiful-butterfly-and-things-will-get-better
This grey butterfly was spotted by a hive user hanging out on a leaf. Seeing it out in the open there was a great opportunity to capture some images. I like the coloring spot on its eye, its pigment like Mantis have.
---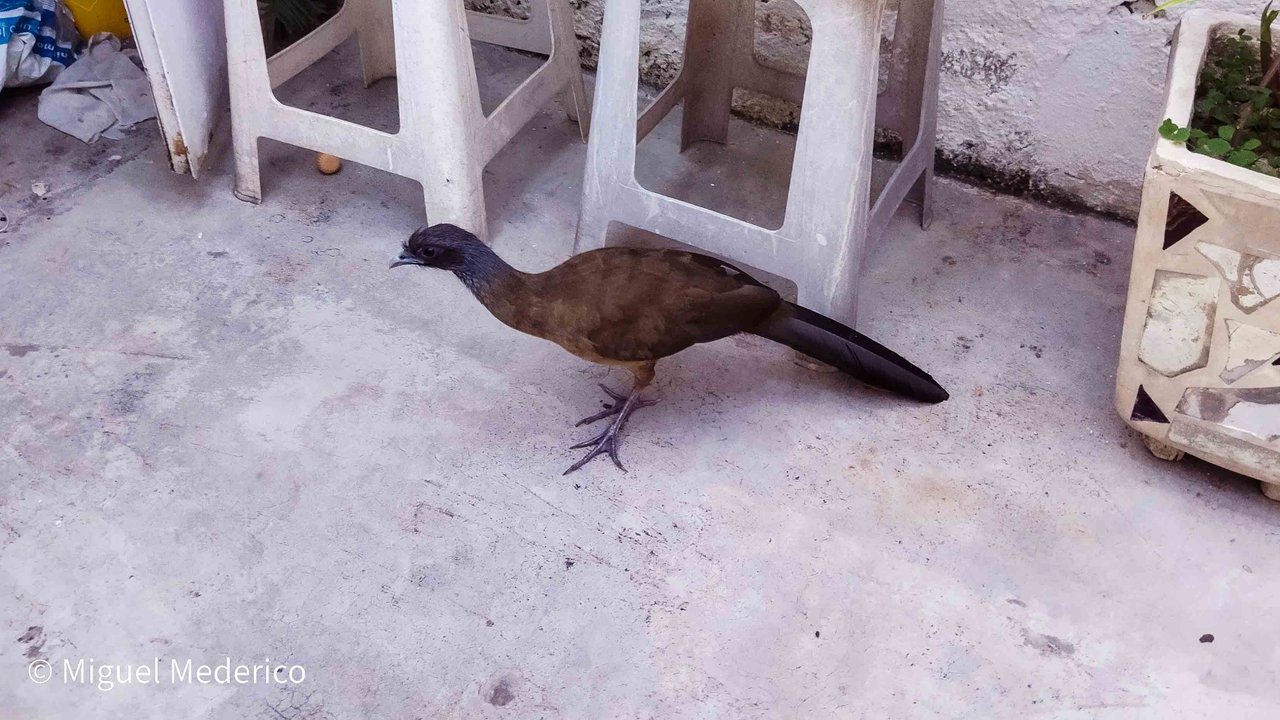 The Guacharaca that visits me by @miguelmederico
https://peakd.com/hive-106444/@miguelmederico/the-guacharaca-that-visits-me
There is a bird that has a habit of visiting the residence of this hive user. A post was written about this bird and how it can be so brave to even take food out of someone's hand. Really cool to see this large bird coming by often to visit. I do not think we have such a bird around where I live. But looks really cool regardless.
---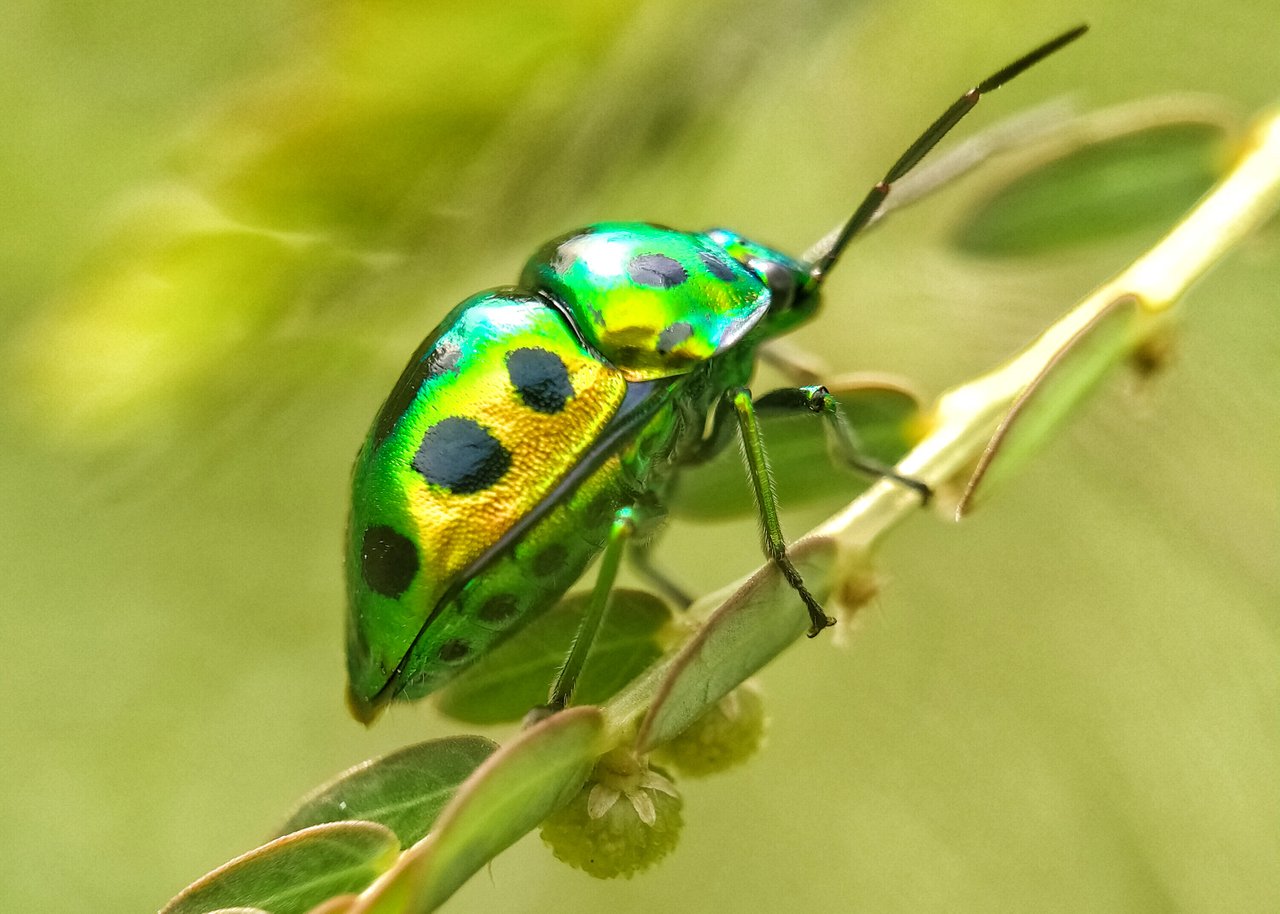 Rural mystic forest || The beauty of a summer array of insects by @tinta-tertuang
https://peakd.com/hive-173511/@tinta-tertuang/rural-mystic-forest-or-or-the-beauty-of-a-summer-array-of-insects
Seeing this beetle on the leaf it blends in quite well with its surroundings. At one point it checks out a flower and happens to pollinate it. Some insects will brush up against flowers and help to allow them to make fruits or to produce viable seeds. Great macro photos and thanks for posting in my community.
---
Thats my five picks for this week, come back next week to see Solo's next weekly picks. I curate posts every Tuesday and do this through MSP. Thanks so much to the Minnow Support Group for giving me the opportunity to serve as a curator!
---
Addresses below to help me buy better camera equipment and support me to travel to locations to do photo and video and overall great blogs in new places.
| Coin | Address |
| --- | --- |
| BTC: | bc1qhfmvd2gywg4fvrgy2kkkkyqta0g86whkt7j8r7 |
| LTC: | ltc1qdyzm5cwgt8e2373prx67yye6y9ewk0l8jf3ys9 |
| DASH: | XkSqR5DxQL3wy4kNbjqDbgbMYNih3a7ZcM |
| ETH: | 0x045f409dAe14338669730078201888636B047DC3 |
| DOGE: | DSoekC21AKSZHAcV9vqR8yYefrh8XcX92Z |
| ZEN: | znW9mh62WDSCeBXxnVLCETMx59Ho446HJgq |
---
---