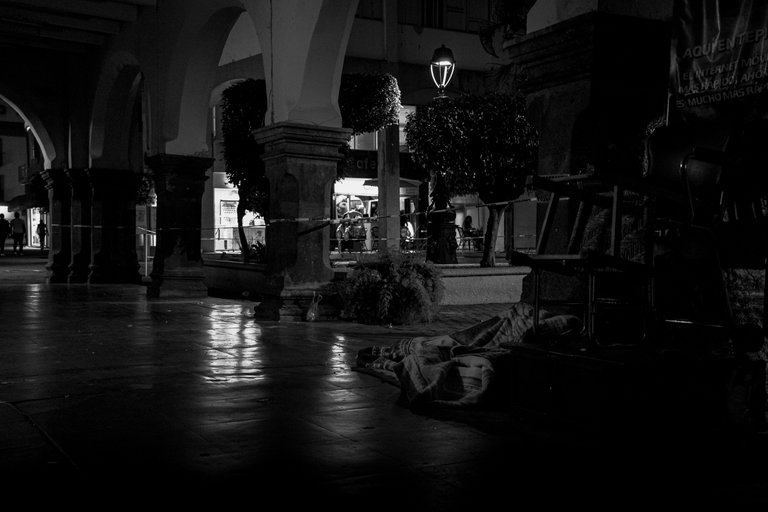 Desde que recuerdo pertenezco a esta calle, a esta esquina, la oscuridad me libera de mis penas, y me fundo entre el concreto y el asfalto, escucho a lo lejos las risas y los cuentos de borrachos, mientras espero que lleguen a mí, para obtener mi sustento.
Las noches las entiendo por completo, pero el rebullicio de los días me lleva a cuestionarme mi existencia, ¿acaso estoy viva? Ya que observo como ese rió finito de personas se divide al llegar frente a mí, como si fuera una piedra atravesada en el camino, sin embargo, jamás me dirigen la mirada.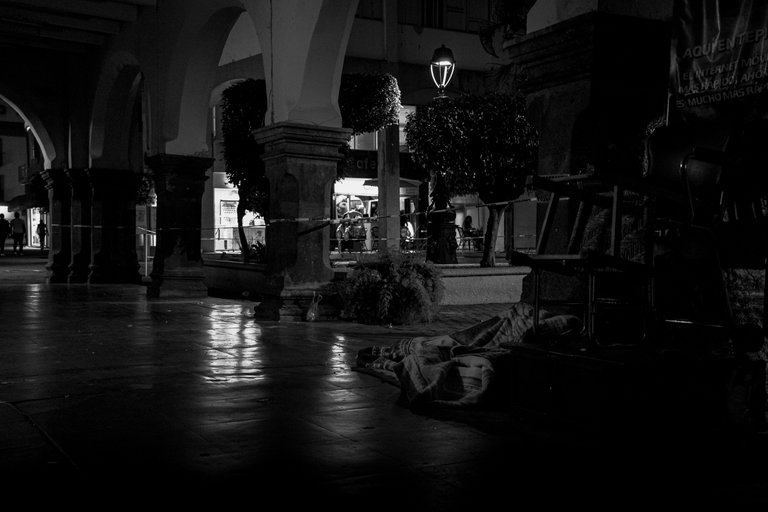 Since I can remember I belong to this street, this corner, the darkness frees me from my sorrows, and I melt between the concrete and the asphalt, I listen in the distance to the laughter and the drunken tales, while I wait for them to come to me, to obtain my sustenance.
I understand the nights completely, but the rush of the days makes me question my existence, am I alive? Since I observe how that finite river of people divides when they arrive in front of me, as if I were a stone crossed in the road, however, they never direct their gaze to me.
Espero les haya gustado este mircrorrelato, si desean particpiar en este concurso les dejo toda la información Aquí, cualquier sugerencia u opinion sera muy valiosa. Gracias por leer.
I hope you liked this story if you want to participate in this contest I leave you all the information Here, any suggestion or opinion will be very valuable. Thanks for reading.