Introducing JukeBlox: A 24/7 radio station playing blockchain musicians!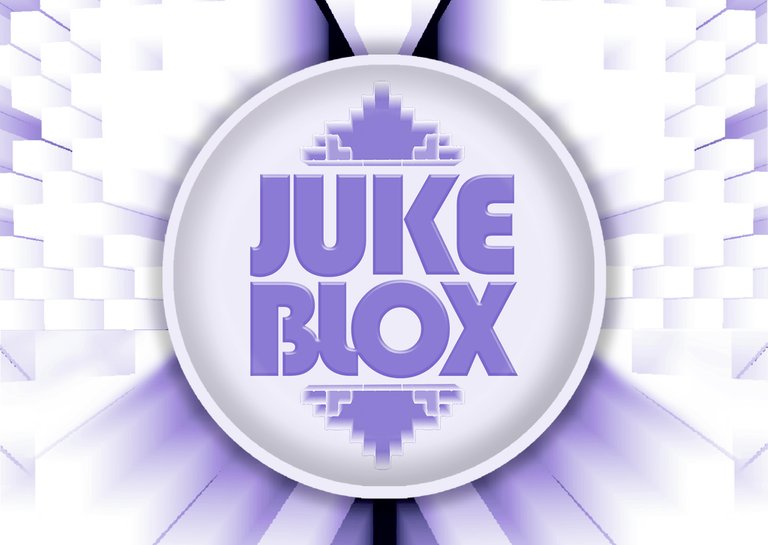 Introducing JukeBlox
Hello Hive! Today I would like to introduce you to JukeBlox Radio, a rebrand of the long running Steemix Radio hosted by @msp-waves! If you have never heard of us, JukeBlox is a 24/7 radio station that plays the best artists this blockchain has to offer. In the Palnet discord it plays continuously in the MSP Waves Broadcast channel in between the regularly scheduled MSP Waves shows. Our goal is to continue to add amazing musicians as we find them and get them more exposure and support!
You can also listen in higher quality on the following sites:
https://mspwaves.com/
https://www.vimm.tv/msp-waves
https://3speak.online/user/msp-waves/live
https://steemix.mspwaves.com/public/steemix
MSP Waves has a brand new look that makes it easier to support and connect with artists you love!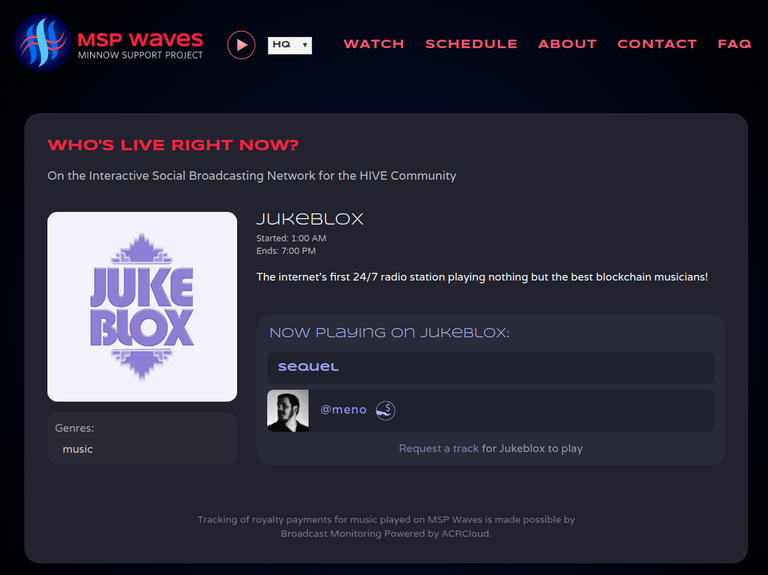 As you can see in the above screenshot, the now playing section shows the current artist, clicking on the name will take you directly to their Hive blog on peakd.com so you can browse/follow their personal blog. In addition, the icon to the right of the artist name will allow you to tip the artist directly with either keychain if you have it installed, or hivesigner if you don't.
The tip box currently offers tipping in Hive, HBD, Steem or SBD!
The last fun feature is requests! Just click the make a request link and type in an artist name to see the selection of songs available.
Invitation for New Artists!
JukeBlox currently has almost 700 songs from all genres; rock, folk, electronic, hip-hop and more. We are always looking for new musicians to add to the roster so if you are a musician and not yet on Jukeblox please get in touch with @juliakponsford via discord and we can get you set up.
This blog will be used to give JukeBlox updates and feature some of our amazing musicians so follow to stay tuned!
---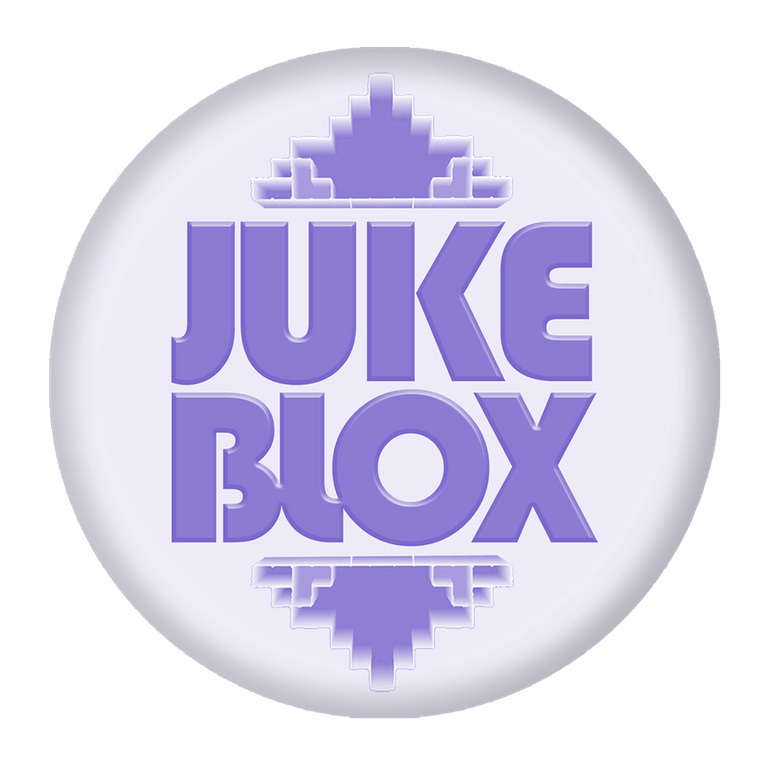 Listen to JukeBlox:
Palnet discord
https://mspwaves.com/
https://www.vimm.tv/msp-waves
https://3speak.online/user/msp-waves/live
https://steemix.mspwaves.com/public/steemix
---
---