Going out in a Fit of Sunset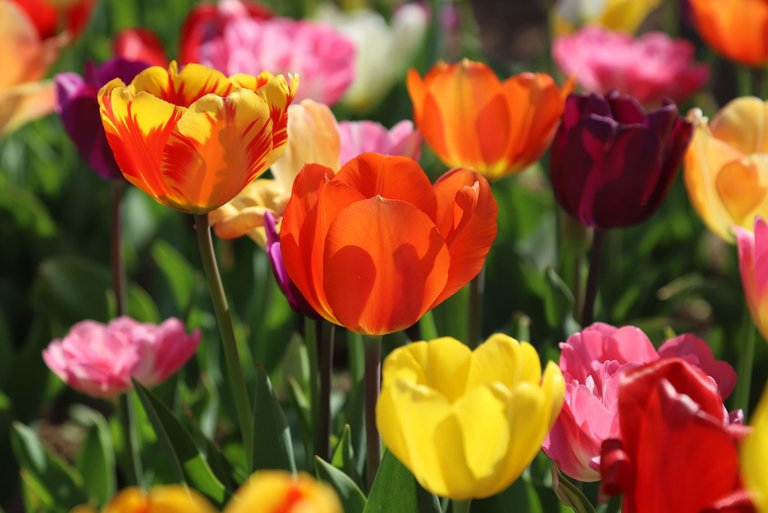 It was the perfect day for a perfect day.The sun was shining, the warmth of it hugging my shoulders, the longing for her stronger than ever. Who could resist getting out into the sun an shine of the day? The exception perhaps, would be the popping with color tulips as 88F (31C) met us halfway through the day. It was the last day the tulip farm would be open, and a few were struggling to keep their heads up. Still, I could breathe in that color that was saturated to the max, knowing it would have to last me another year.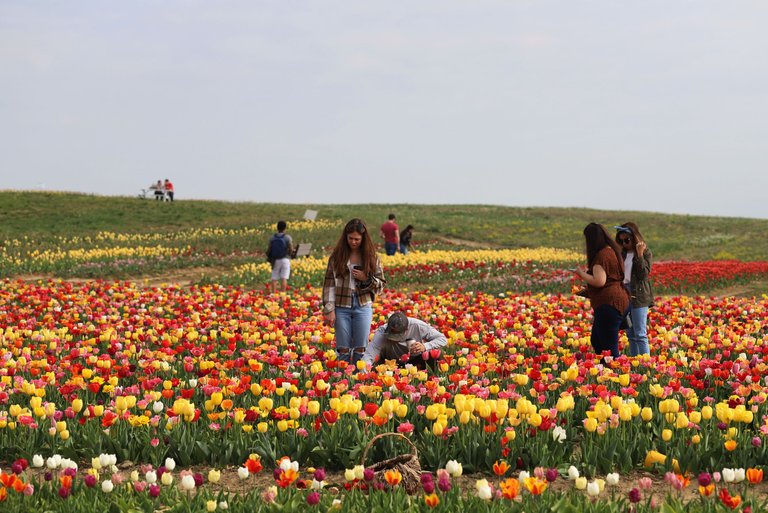 They charge you $19.00 for adults, $14.00 for children under 17. I think the fee is a little expensive, but they soften the blow by giving you five stems of your choice. Your time is unlimited and there is entertainment to entice you to stay longer than you intended. They even have a BBQ pit set up, with brisket, pork ribs and chicken. They have suddenly made it into a daytrip. The last day brought out the shutterbugs, people dresse in their finest. (Not above! They are hanging casual!) Many of the young children were sitting amoung the tulips, surrounded by smiles. Some of the best pictures were taken that day. I don't think anybody went home disappointed. If they didn't like the way the photo came out, you could see them looking around for a volunteer to make their day. Everybody was swapping phones and cameras. Working together, playing together, just the way life should be.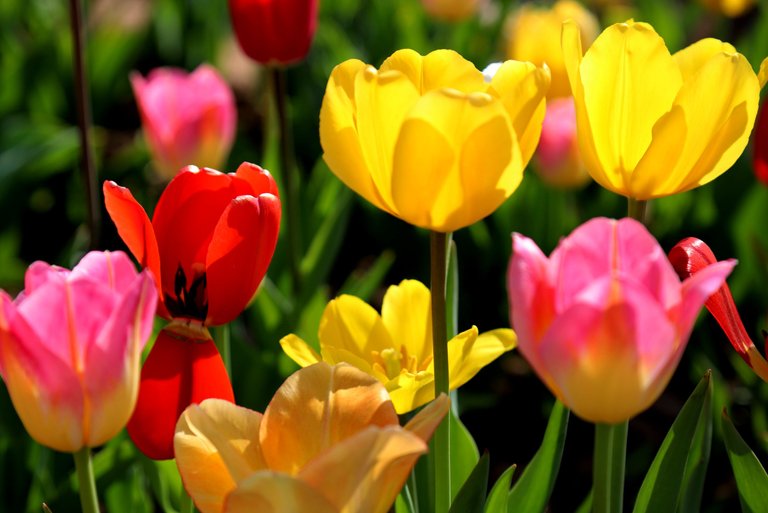 The sun was shining, the brilliance bathing in its warmth, illuminating the petals on the stem. I don't think there is any other way of explaining it, intoxicating to have the beauty, along with the scent touch your soul.
Le sigh.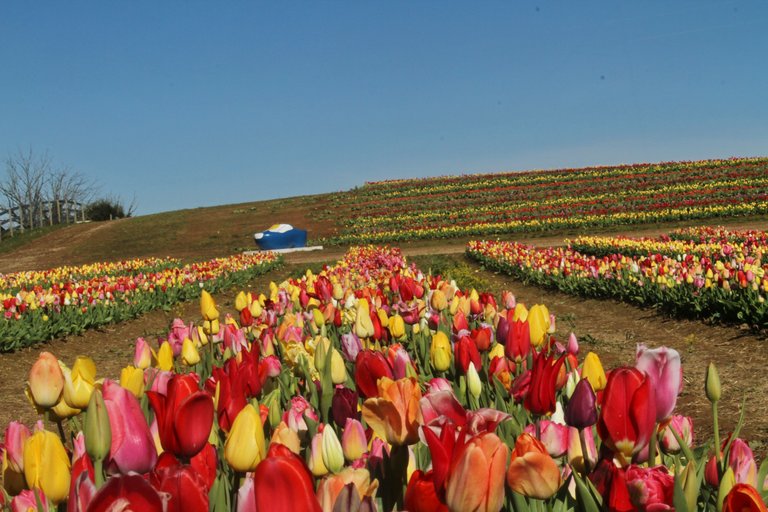 There is a giant woodens shoe down at the end of this row. I would be a liar if I said I didn't try it on. Each time I go. Have you ever visited a flower farm or gardens? What kind of flowers were they?
I have to say that I think the bright orange and bright yellow are some of my favorite bulbs that I pulled up to take home The reds were brilliant and the white were absolutely striking against the deep purple. Do you have a favorite color or are they equally as beautiful?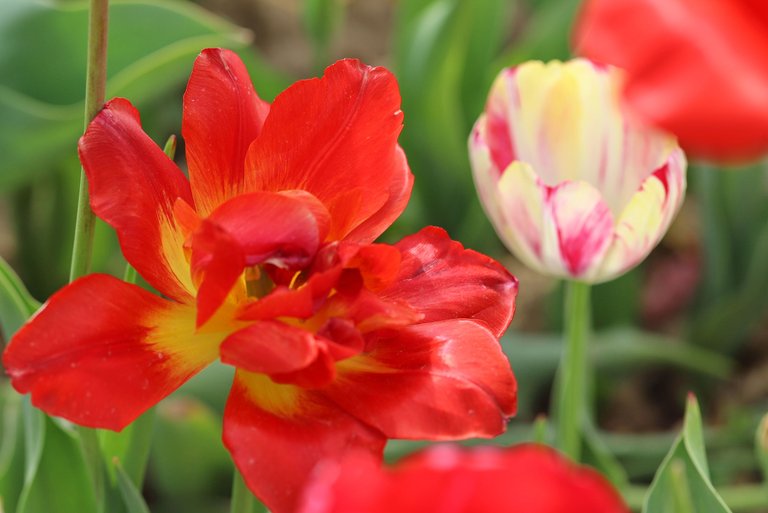 It is barely evident, but yet it is. The tinges of their demise playing at the tips. because of the staggered planting that they do, right next to it, a new one is just showing off. I have made my way through fifty of the one hundred acres, fully embracing my last moments with them, until next year.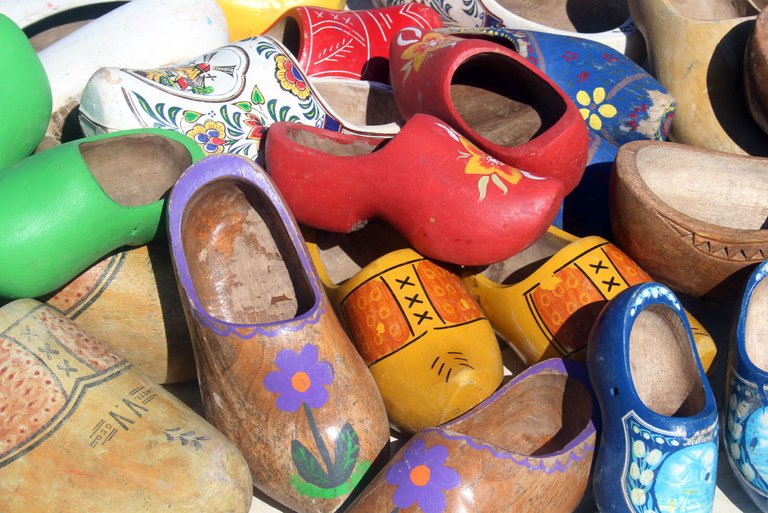 The tulip farm is getting ready to close. Some of us wore wooden shoes, it's time to give them back for the last time this year. It is hard to kiss it all goodbye, the silver lining to it all is in the next few days, they will be planting one hundred acres of sunflower seeds. Later this summer, we will come back!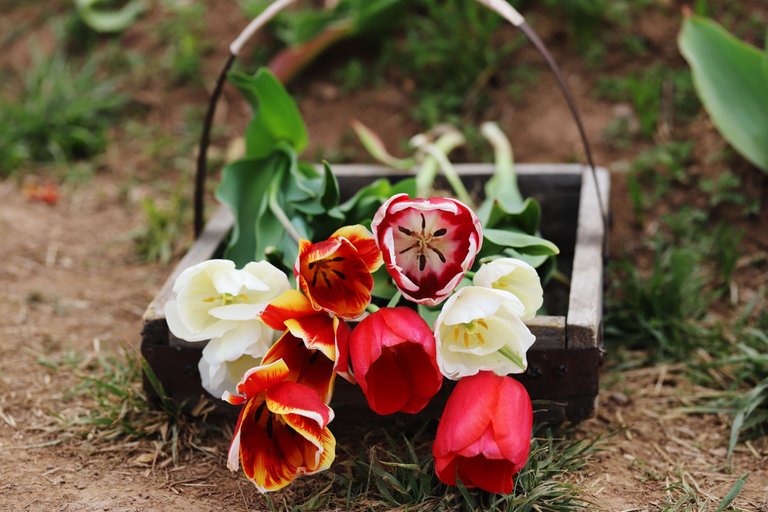 There is #alwaysaflower somewhere in my post. Who am I to resist? Always a flower to color my world.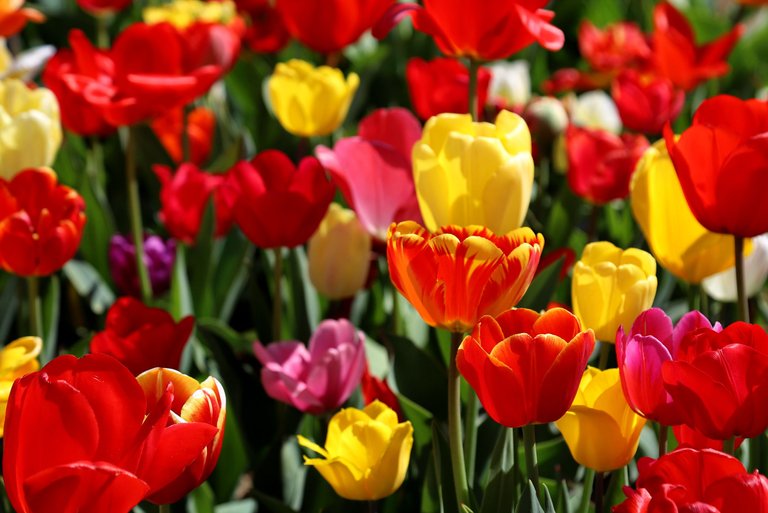 All I have are my words, armed in my mind, written in pen, stand by stand. Oh, yes. Still by hand. It has a different feel. Altered not by keys, backspace, and delete, I write, erase, tear it to pieces and start all over again. And again.
It's my way. I walk out to the deep end of the page and dive right in.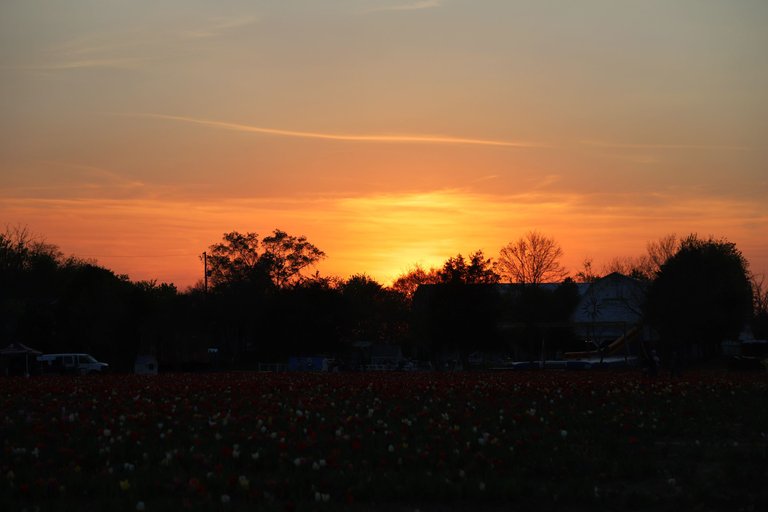 They had one last sunset time. You cannot see the dots of flowers unless you look really hard. It was magical in every way, to go out in a fit of sunset. And just like that, this show is over. Come back tomorrow and we will do it again! Have a great Tuesday!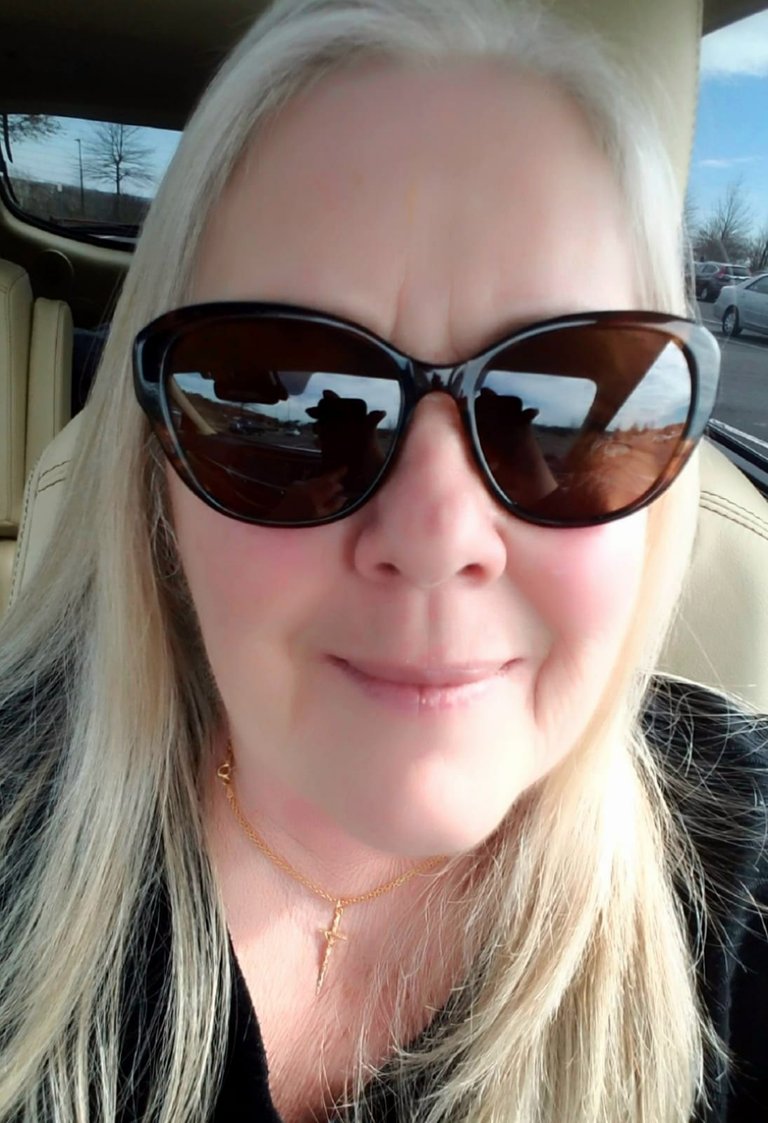 ---
The Road Not Taken
Two roads diverged in a yellow wood,
And sorry I could not travel both
And be one traveler, long I stood
And looked down one as far as I could
To where it bent in the undergrowth;

Then took the other, as just as fair,
And having perhaps the better claim,
Because it was grassy and wanted wear;
Though as for that the passing there
Had worn them really about the same,

And both that morning equally lay
In leaves no step had trodden black.
Oh, I kept the first for another day!
Yet knowing how way leads on to way,
I doubted if I should ever come back.

I shall be telling this with a sigh
Somewhere ages and ages hence:
Two roads diverged in a wood, and I -
I took the one less traveled by,
And that has made all the difference.

Robert Frost




#TeamUSA is a growing community of quality-content people from the United States or those living here. Check us out on Discord!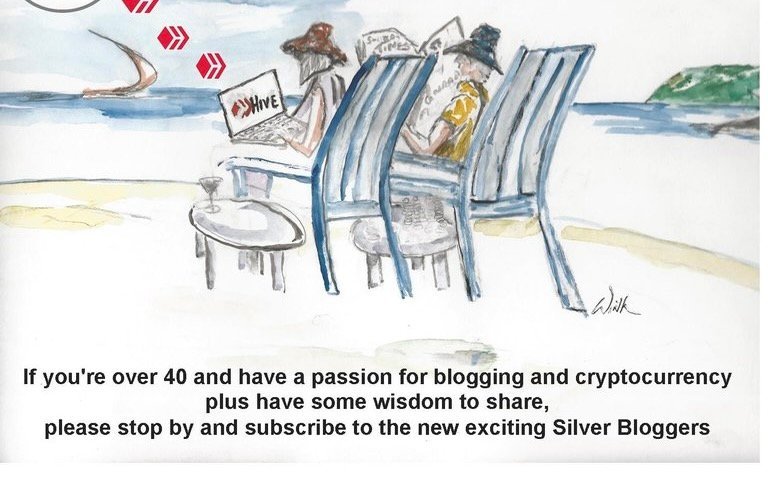 ---
---