Hi, friends!
WRC new comer and bright Norwegian rallying star Ole Christian Veiby is living his dream at the moment because Hyundai WRC team gave him an opportunity to drive their works WRC car, through their satellite team 2C Competition from Italy.
When I look at the bigger picture of the owner of their WRC cars, probably ten or more i20 WRC cars went to Italy.
Most of them bought HMI Rally Team (Hyundai Motorsport Italy). Is there some special deal or anything else, no one can say but they are still running their old WRC machinery.
The newest machinery wasn't for sale for a long time but this summer they sold two cars to, as I wrote earlier 2C Competition. Now they rent the cars to the rich privateers and one of them is son of EVEN Management owner who managed Andreas Mikkelsen's career until the end of season 2019.
It seems that father loves son more then Mikkelsen ahd he decided to find a drive for his boy then to Andreas Mikkelsen.
So far they progress very good and now they have a chance to deliver at the big stage - at WRC Monza Rally.
He must finish in the top 10 if he wants another driver with that big manufacturer.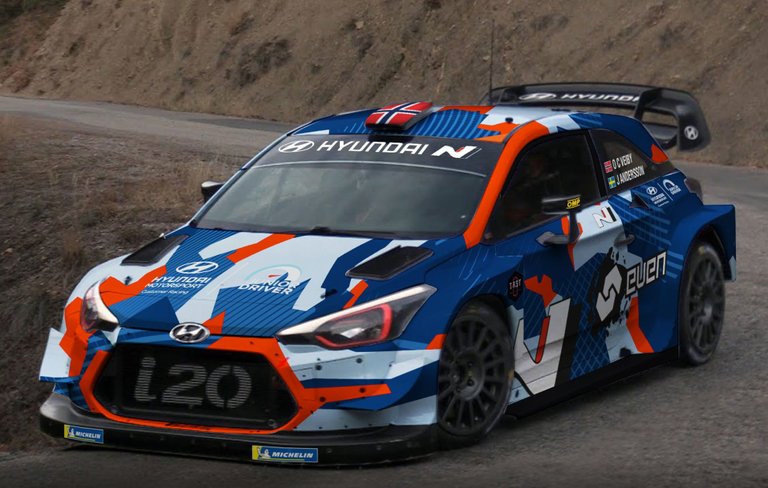 Credit for photos and videos to WRC and Youtube
Follow @pfunk for newest witness news.
Great attitude from crew at @minnowsupport :)
Grab a beer and enjoy!
Cheers!